Mahershala Ali was declared the first Muslim to win an Oscars in the Acting category. Since then, Pakistan has been debating over whether or not Moonlight actor Mahershala Ali should be qualified 'Muslim' actor to win an Oscar, given he's an Ahmedi.
Pakistani Actor Hamza Ali Abbasi who has always been vocally active, became part of the controversy surrounding Moonlight actor Mahershala Ali as the star took to social media on Monday evening and he has a somewhat confusing congratulatory message to Mahershala on his victory.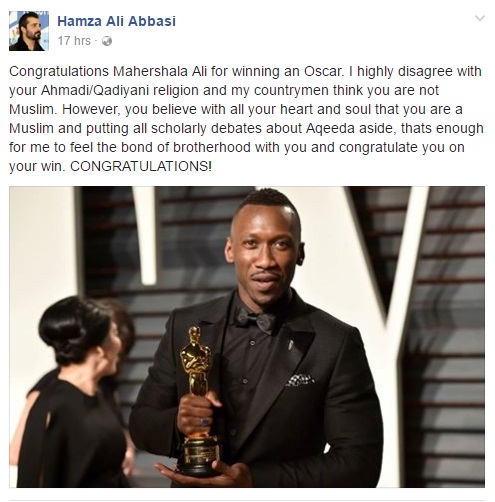 What's your take on this latest controversy?