Elections 2018 are to be held on 25th July, 2018 and the political scene is scorching in Pakistan. At the same time, Reham Khan is about to release her book which is supposed to bring out some secrets of Imran Khan, the chairman of one of the largest political parties in Pakistan and Reham's ex-husband. Since many are not happy with Reham's constant interviews against Imran Khan since her divorce and now her book, things have naturally got heated. Reham Khan has alleged that actor Hamza Ali Abbasi has been threatening her since August 2017. She has, however, not elaborated on the nature of threats. She tweeted this on her account:

Hamza has called all the e-mails fake and was not behind in any way in answering Reham's allegations: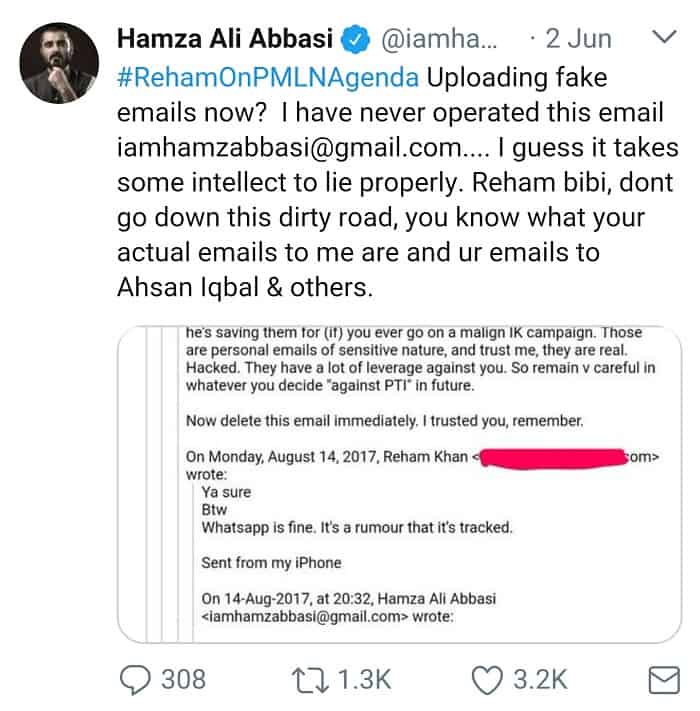 Hamza has also read Reham's book's manuscript and he like always had opinions which he did not shy away from sharing: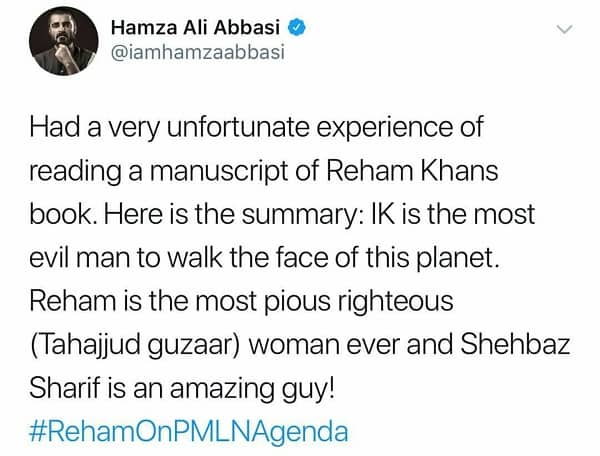 Reham called Hamza a fraud for reading her manuscript:


For those wondering how Hamza got the manuscript, it is allegedly someone from Reham's staff who gave it to him but he will not name him/her.
This is indeed one nasty exchange!