Brandsynario always comes up with entertaining and fun ideas. This time around, they made Hania sit down and read some of the hate comments on her instagram posts. Hania Aamir was supposed to read these comments and then reply to her haters. Hania did not hold back and also said that all these people will be blocked.
People think saying hateful things is their birth right and it is always good to see the celebrities replying back to them in the same tone and that too publically. Here is one of the hate comments.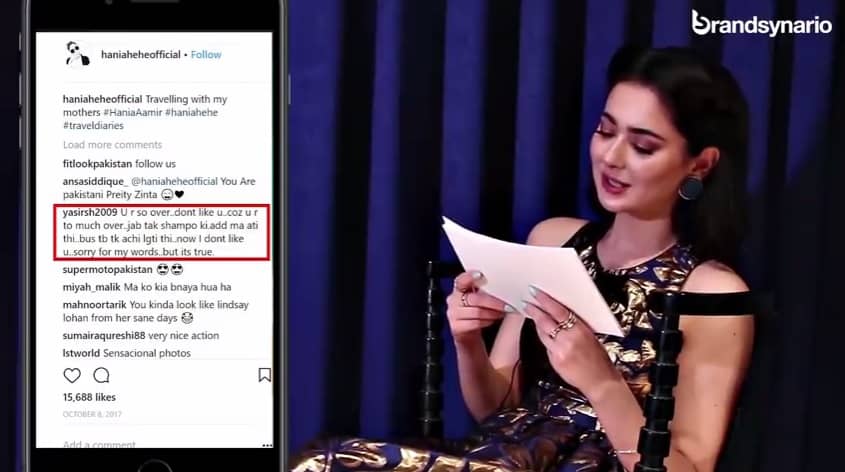 And this was Hania's reply,
"You should be sorry, you are very hateful. You are going nowhere in life!"
There was another guy who was really concerned about Hania's duppata.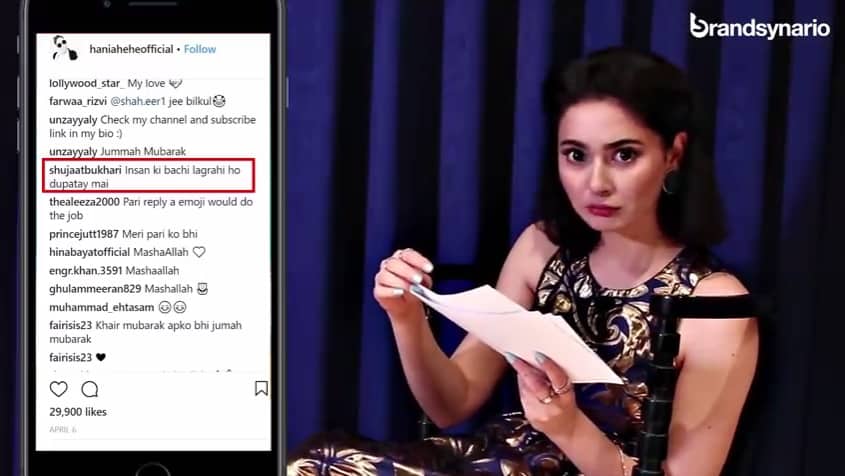 Hania's reply was equally direct. She said,
" Duppatay ke beghair bhi mei k**** nahi lag rahi hoti. I don't look like a bail, a deer, a monkey, I look like Hania Aamir the human….just putting it out there!"
And this guy cannot digest the fact that Hania eats!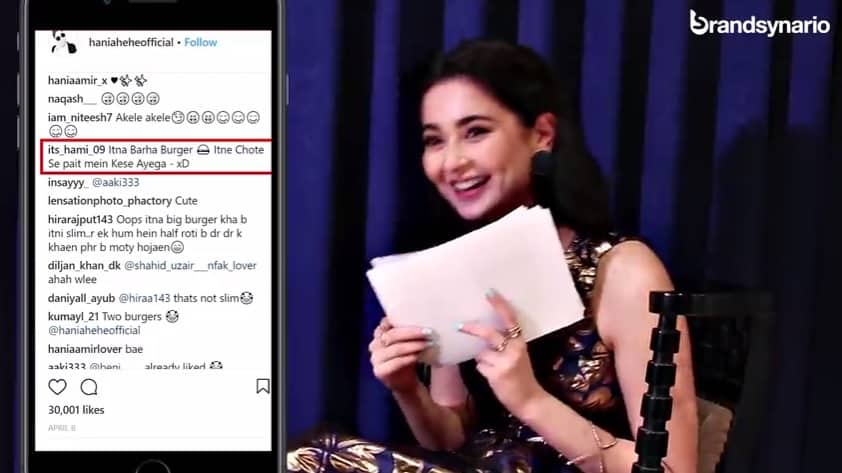 "PG 18 answer hei mera lekin mei wo de nahi rahi. Dekhei mera pait hei jo marzi jaye, aap apni fikr karei, dusru ki krna chor dei. un ko apne burger khanay dei."
In the end Hania also had a message for all such haters. She said that cyber bullying should stop because it was killing people. She wants people to stop hating and start spreading love!