HBL PSL is the most anticipated time of the year ever since it has been started. HBL PSL 6 has just started and like every other year, the passion is really high this year too. People are enjoying the true spirit of cricket and were eagerly waiting for the opening ceremony as "Groove Mera" had already triggered the emotions. Star-studded opening ceremony pf PSL 6 started off with the speech of Chairman PCB Ehsan Mani followed by the speech of CEO HBL Mohammad Aurangzeb and then the most entertaining part of the ceremony initiated. The performances started off with Atif Aslam lighting up the stage with the medley he also flaunted a few of his dance moves.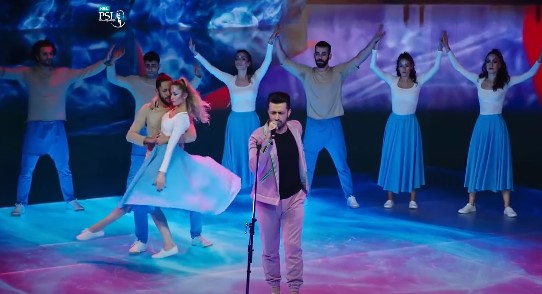 Afterward, Imran Khan came up to escalate the heat on stage and he was accompanied by Humaima Malick who performed on Imran Khan's songs.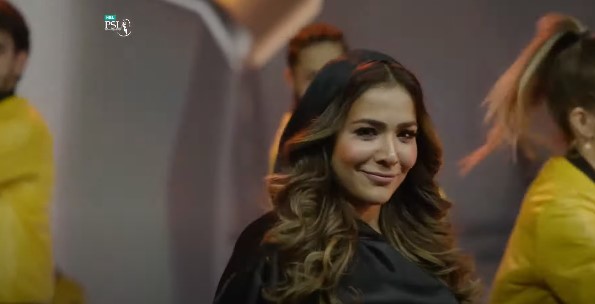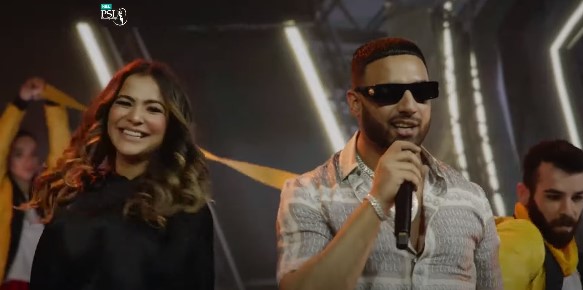 Last but definitely not least, the stage was rocked by the performers of the year Naseebo Laal Aima Baig and Young Stunners who performed on "Groove Mera" and showed their groove in the literal means.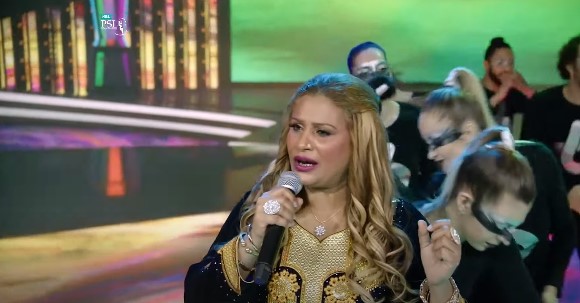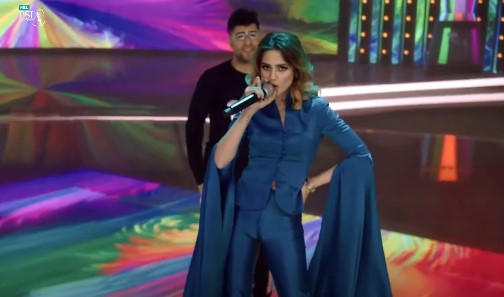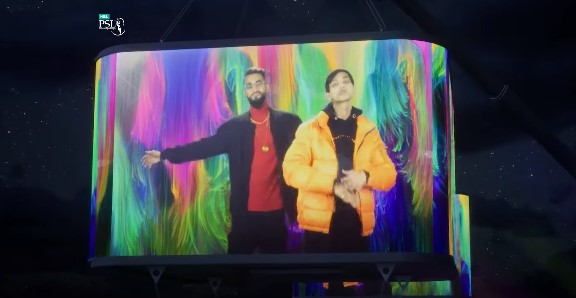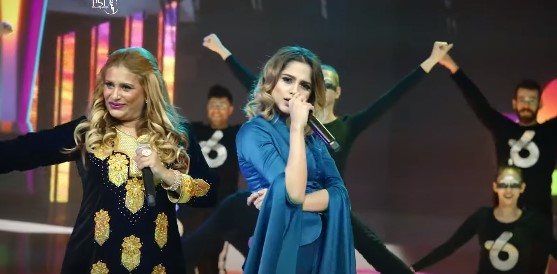 Overall the PSL 6 opening ceremony comprised of power-packed performances but our intelligent public still found out a few things that are needed to be criticized. Humaima Malick's performance was at the top of the list. A few people also believed that the ceremony was a bit too short in time.
Let's have a look at what people have to say about PSL 6 opening ceremony:
Over powering 3D/4D effects…. haphazardly organized opening ceremony….. Really not worth it….#PSLopeningceremony pic.twitter.com/nCa3UvybQw

— Henna by Nimmee (@nimmee93) February 21, 2021
Humaima Malik after PSL opening ceremony#PSL2021#PSLopeningceremony pic.twitter.com/CSGzNzoGNg

— Zaheer-Uddin-Babar (@_BabarZaheer_) February 20, 2021
When you are enjoying PSL opening ceremony and suddenly imran khan starts singing BEWAFA BEWAFA….#PSL2021 #PSLopeningceremony #psl6 pic.twitter.com/MOd7x3P151

— SAMANA (@SamanaRaza8) February 20, 2021
I'M DYING😂😂😂😂. #PSLopeningceremony pic.twitter.com/IYU60KT5xi

— Zoha Ainain (@AinainZoha) February 20, 2021
Opening Ceremony of #PSL6
ft. Jan & Baby Shark#PSLopeningceremony #PSL2021 #HumaimaMalik #KKvQG
YouTube & Fb: H.M.Sohaib pic.twitter.com/uIUaKKHObU

— H.M.Sohaib (@HMSohaib96) February 20, 2021
#PSLopeningceremony Exist.
After watching Humaima Malik and other performances.

Le PCB: pic.twitter.com/fb23cx7qWq

— Muhammad Usman Manzoor🇵🇰 (@MUsmanManzoor1) February 20, 2021
Humaima Malik is that you? #PSLopeningceremony pic.twitter.com/HlkRTVlx04

— maida (@mydanotmeda) February 20, 2021
Humaima Malik is looking as useless as the first slice of bread in #PSLopeningceremony pic.twitter.com/vwS0Af8uzp

— Hira Ali (@Hira_Ali001) February 20, 2021
I usually never criticize on PSL as I love it to death but these Adat, Amplifier songs all of sudden after the opening speeches makes no context with the league. Could have started with PSL anthem and then performances related to PSL. #PSL6 #PSLopeningceremony

— Saqib Shah (@Saqibca) February 20, 2021
Pakistanis after watching #PSLopeningceremony pic.twitter.com/lDbxa7J3jP

— Shehryar Khan (@Bakwasnakarain) February 20, 2021
After watching Imran Khan and Umaima Malik in ceremony
Le Awam:#Pslopeningceremony pic.twitter.com/vB9CNLqg2u

— Marinate Ladybug🎀 (@teEn02) February 20, 2021
Another day and I can't understand why do people/brands pay millions of rupees to singers just to lip-sync their famous songs.

Isn't it supposed to be a "LIVE" performance?#PSLopeningceremony

— Israr Ahmed Hashmi (@IamIsrarHashmi) February 20, 2021
Atif Aslam right now sitting in his home be like. #PSLopeningceremony #PSL6 pic.twitter.com/7L3DAeaJqJ

— Nav33D (@Mcutekhan) February 20, 2021
Pakistani awaam after seeing ATIF ASLAM.#PSLopeningceremony pic.twitter.com/cXY5OiZFkJ

— Fa Raz (@Farazadeez) February 20, 2021
Ye complementary package tha shaif Imran khan k gano k saath.#PSL6 #PSLopeningceremony pic.twitter.com/SqOzzJiAJg

— talha//pz (@TalhaAf29881742) February 20, 2021
Pakistani awam to pcb after watching opening ceremony:#PSLopeningceremony #PSL2021 pic.twitter.com/Qx8zDZu8GG

— Balaj Khan (@Cancerian94) February 21, 2021
For those who miss Humaima Malik performance 😅 now u can probably say u r not useless 🤗#PSLopeningceremony pic.twitter.com/pqGPFtvNiY

— Memes By Zayn ☄️ ( #PSL2021 ) (@MemesByZayn) February 21, 2021
Humaima malik on stage during PSL ceremony #PSLopeningceremony #PSL6 #HumaimaMalik pic.twitter.com/GlGwPwDiS1

— Ismail Memon (@IsmailM31262920) February 20, 2021
Me thinking abt opening ceremony which was only for few minutes 😭#PSL2021 #PSLopeningceremony pic.twitter.com/ds11Qr9ni7

— Baba G Kehty Hen (@ShahSahibDotCom) February 20, 2021
Meanwhile shoaib akhtar after watching PSL opening cermony#PSL2021 #PSLopeningceremony #KKvsQG pic.twitter.com/5etGT22Hi2

— Hasyb ali (@oyebandabann) February 20, 2021
Here is the link to complete the opening ceremony of HBL PSL 6: