Naila Jaffery is a veteran Pakistani actress who was diagnosed with third stage ovarian cancer in 2016, she was treated for her diseases and was doing fine. Afterwards, she started living in Northern Areas.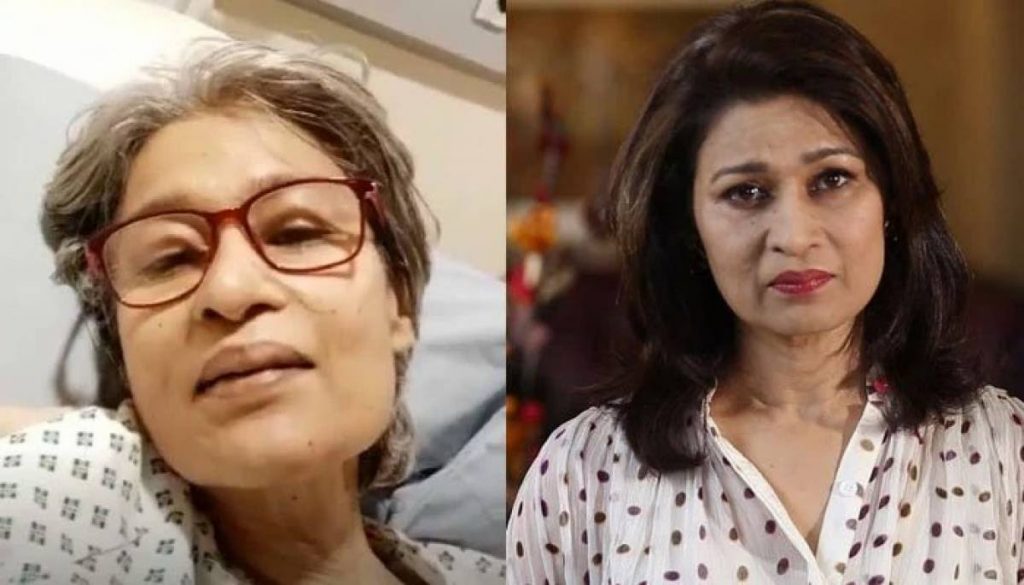 Currently, the actress is again hospitalized from where she has posted a video in which she has talked about financial help and also payments on re runs of the dramas . According to actress, she was in dire need of money and her chemotherapy is halted due to shortage of money.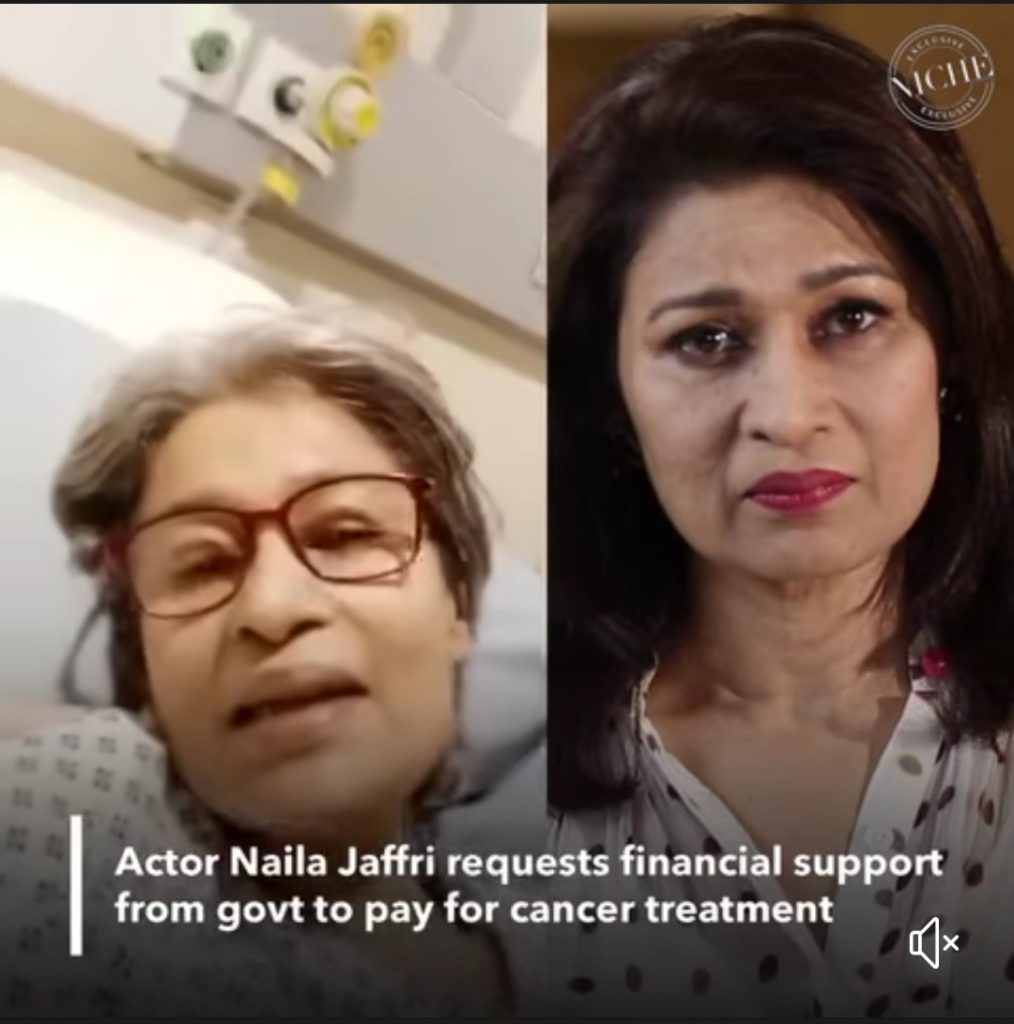 After the video surfaced on Internet, Yasir Hussain posted many stories in favor of this social injustice .
Yasir said, "we should not think about giving charity but we should make sure that we give the due rights to the people".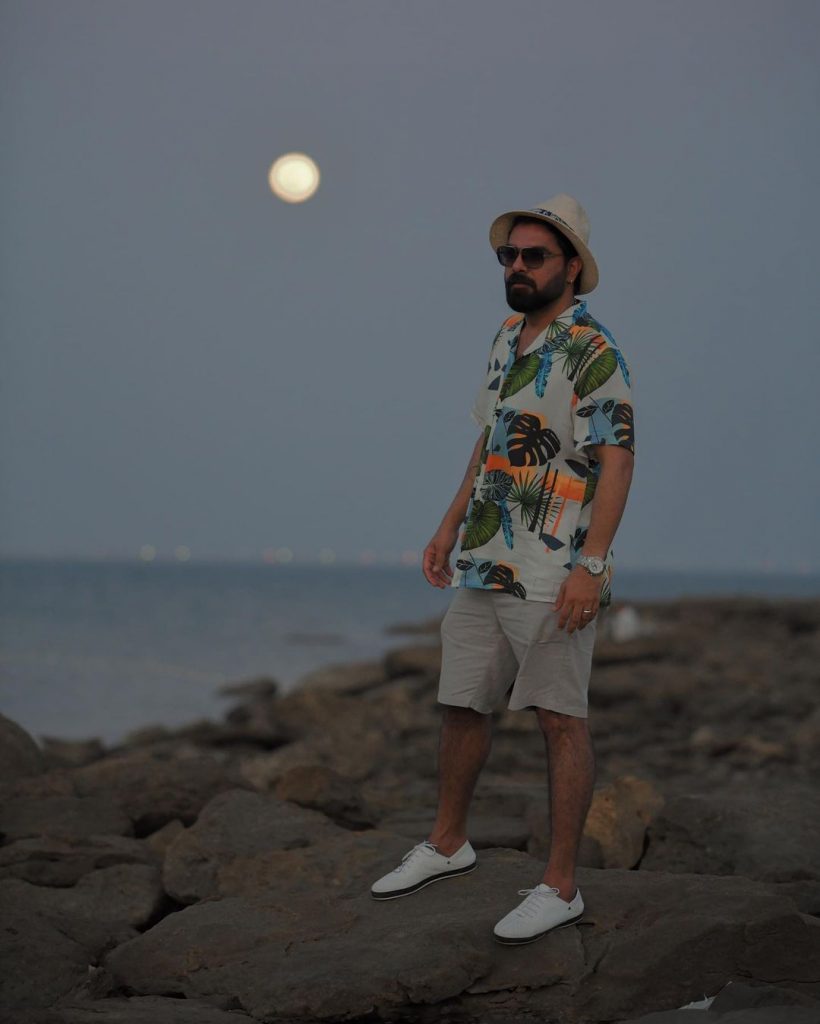 After his stories, a noble person contacted Yasir Hussain who wanted to help the ailing actress. According to Yasir Hussain's post he has connected both the parties.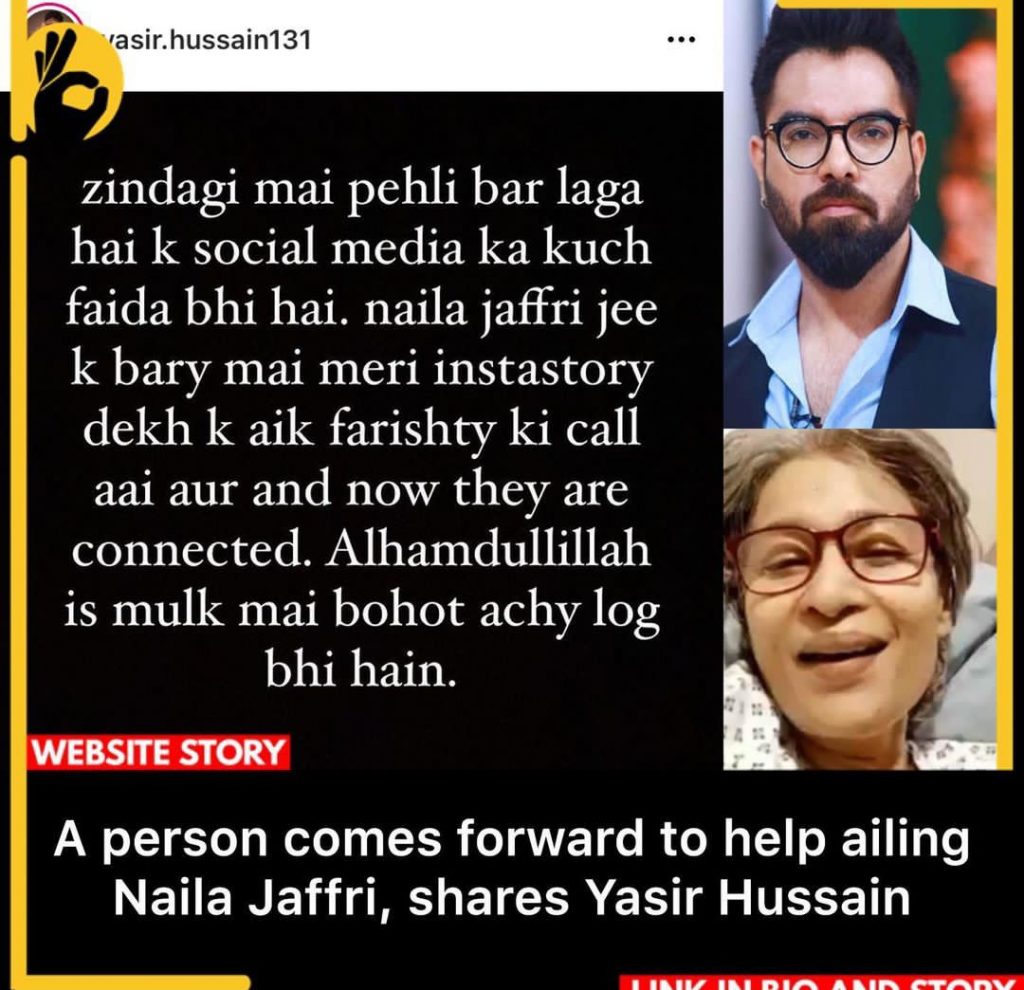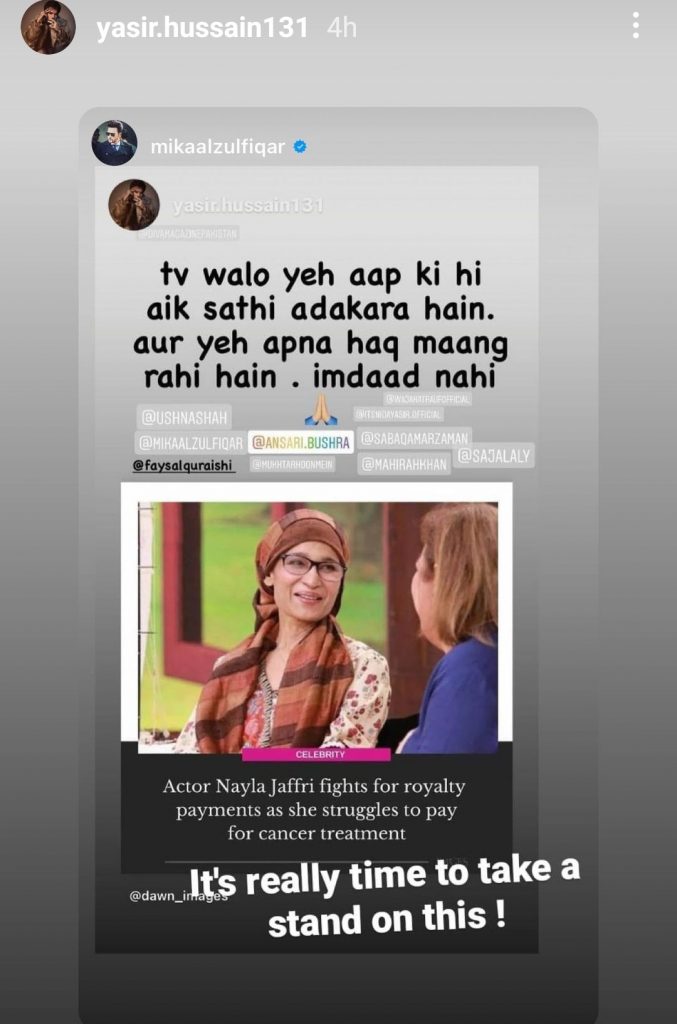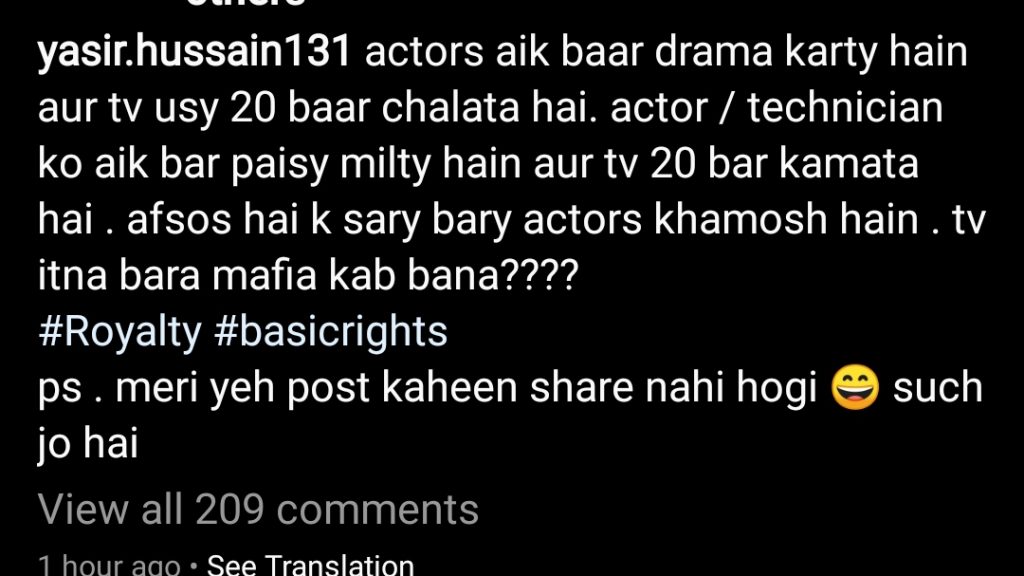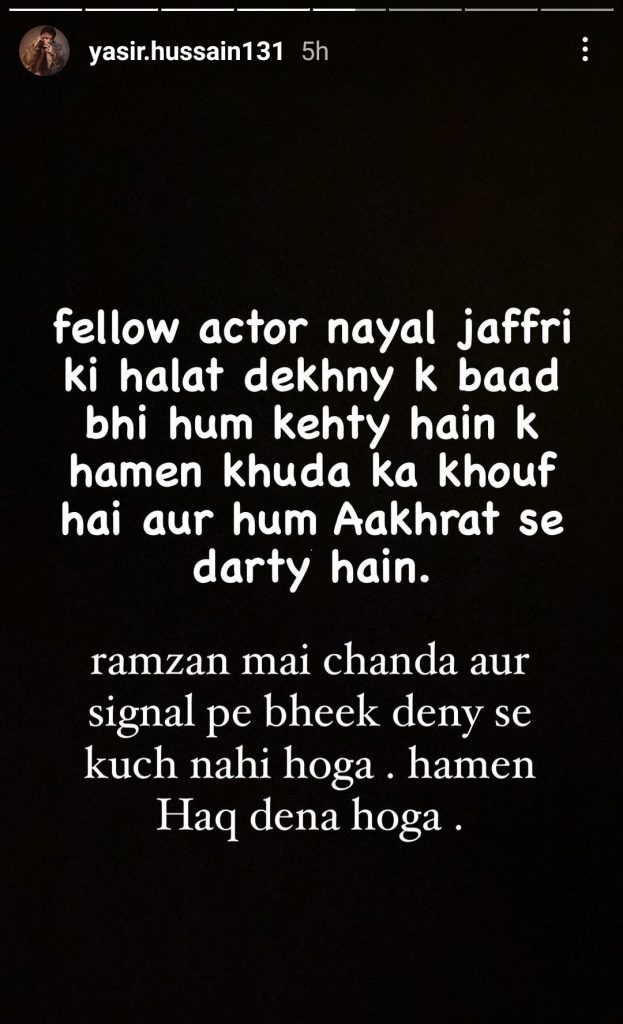 Yasir Hussain said, " for the first time I thought that Social Media can be useful as well"