Actress Sahiba is a well-known star of the industry who is married to actor John Rambo. Together they make a powerful couple and often work together.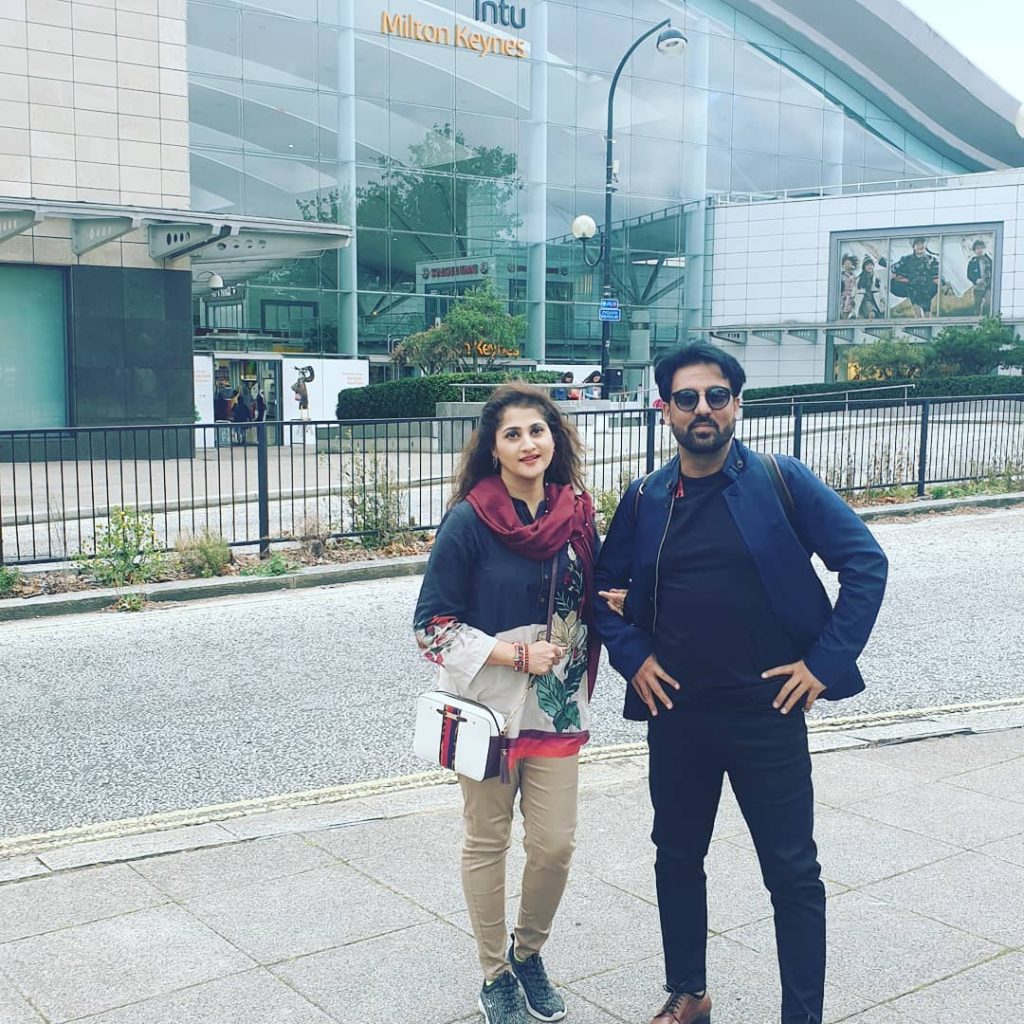 Sahiba runs her YouTube channel and in her latest YouTube video, she showed us what's inside her makeup pouch.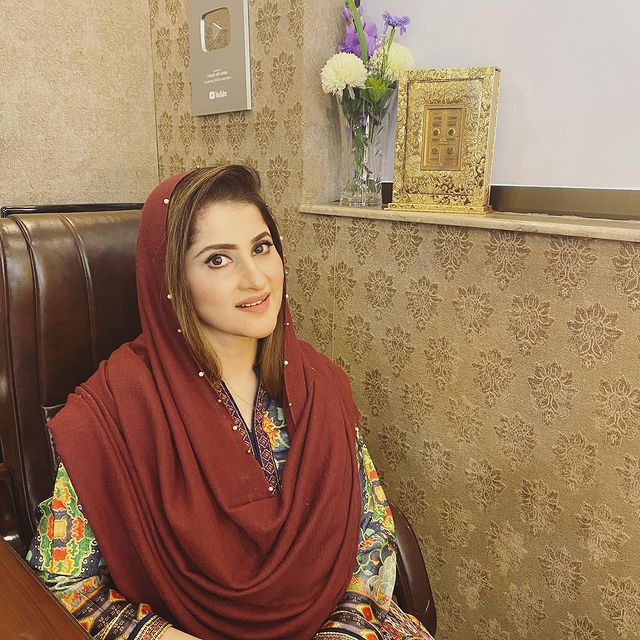 Most of the makeup is by brand NYX and she showed her BB cream which is by NYX, concealer by Maybelline and also showed her eyelash curler by Sephora.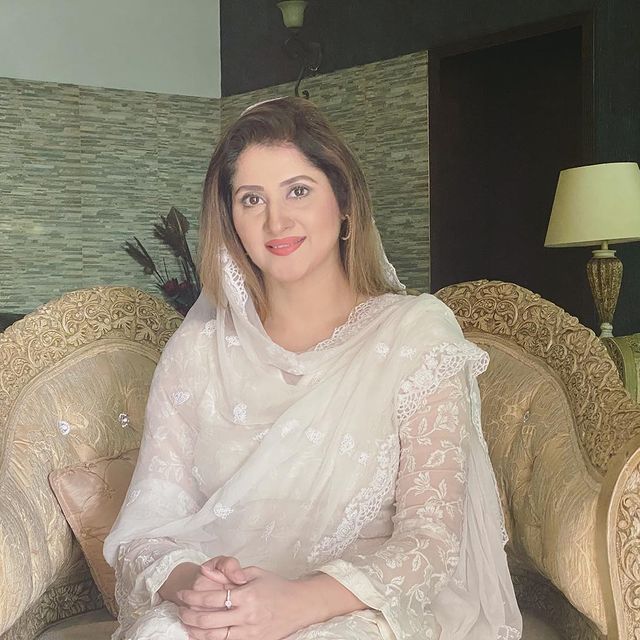 In her video, she shared, "Earlier, I used to use MAC brand but now I use different brands. This is my base by Sephora and its single drop does wonder. Next is compact powder by Sephora which you can apply after base it gives a natural look."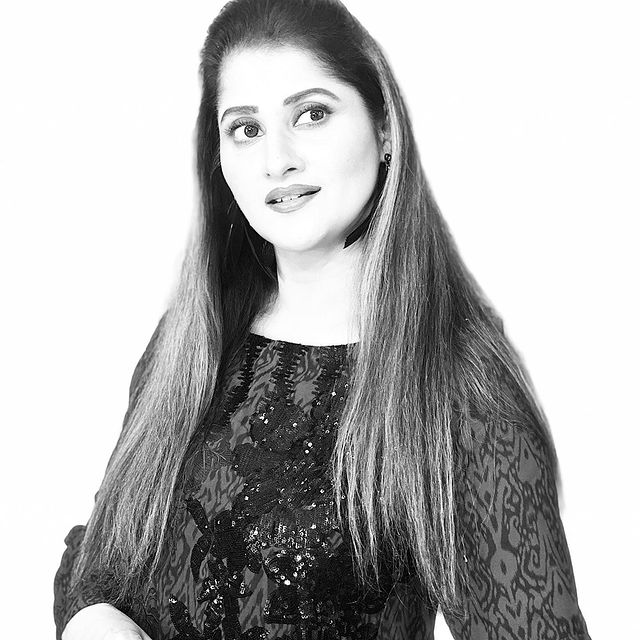 "Next is my blush on from the same brand and mascara which I brought by the money of Rambo Sahab. Next is my lip gloss in the pink and peach shade. I also have some lipsticks of Sephora I didn't like at all," she said.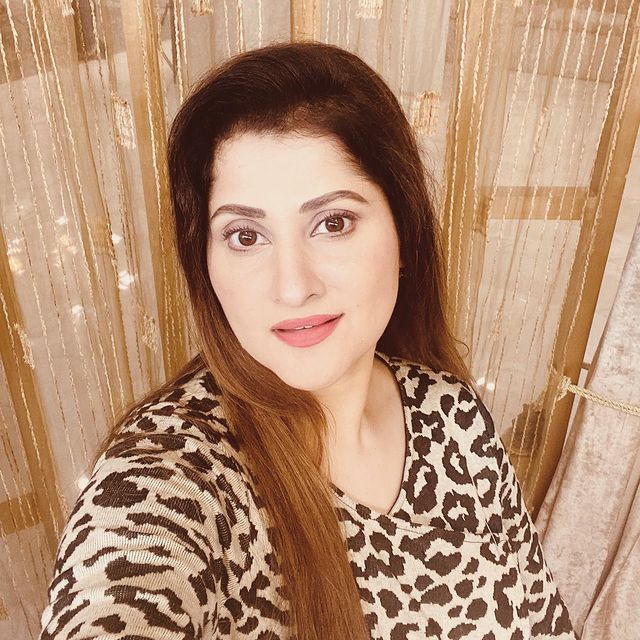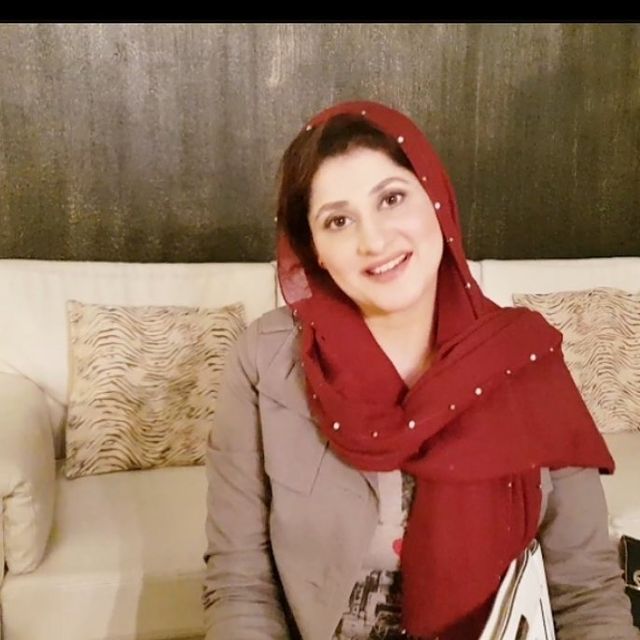 Sahiba also emphasized on using sunblock and she always asks her husband to use sunblock everywhere. She said, "Keep your skin like a baby and apply sunblock."
Here are the pictures of Sahiba's makeup!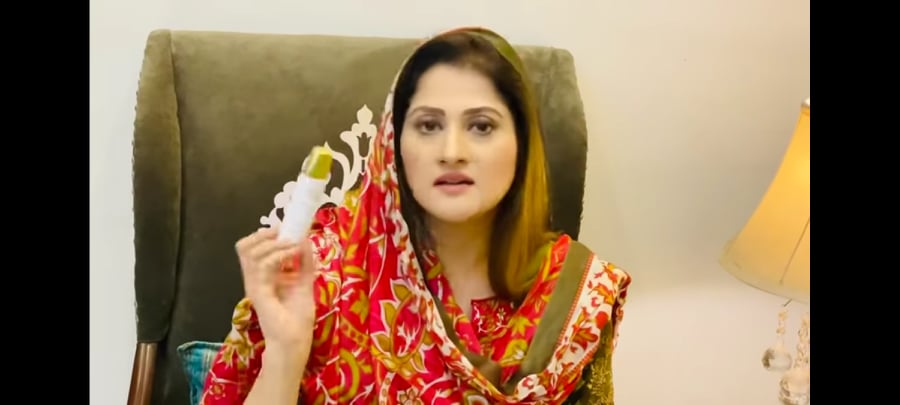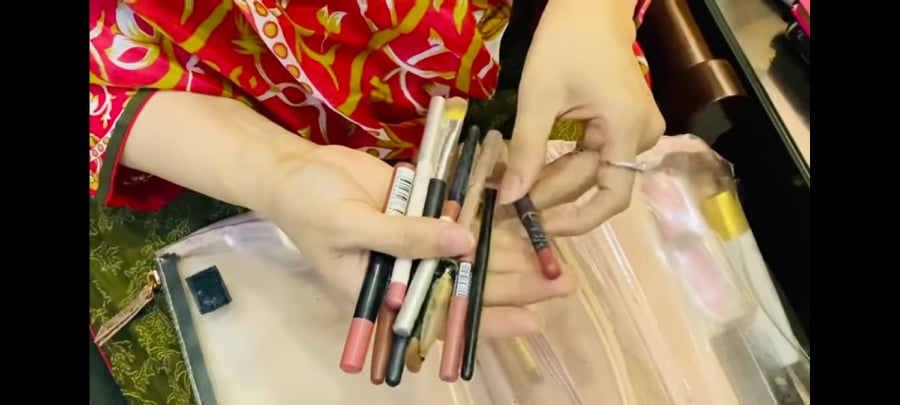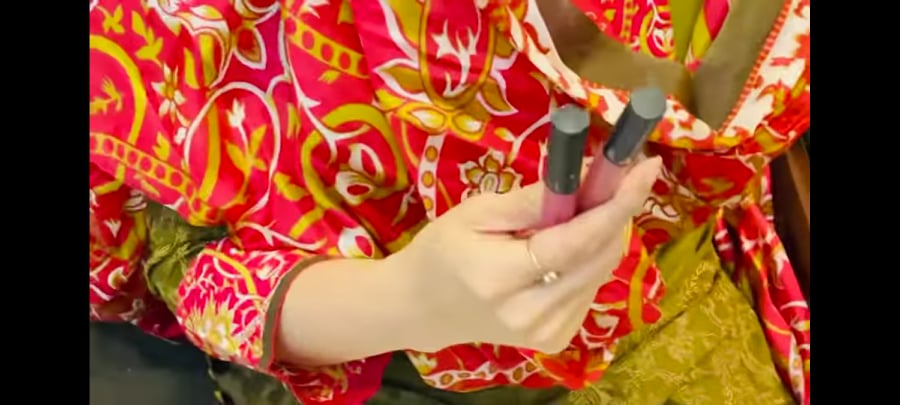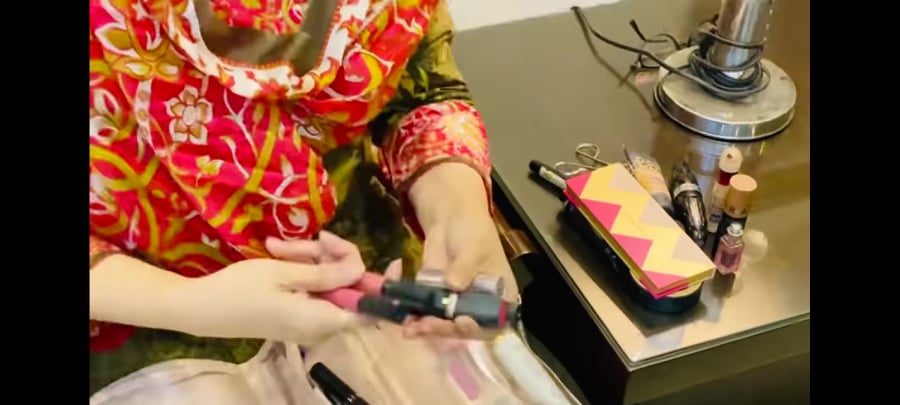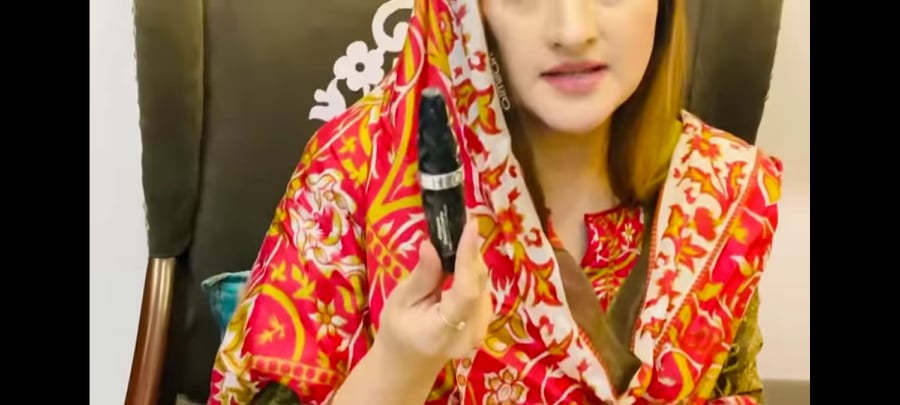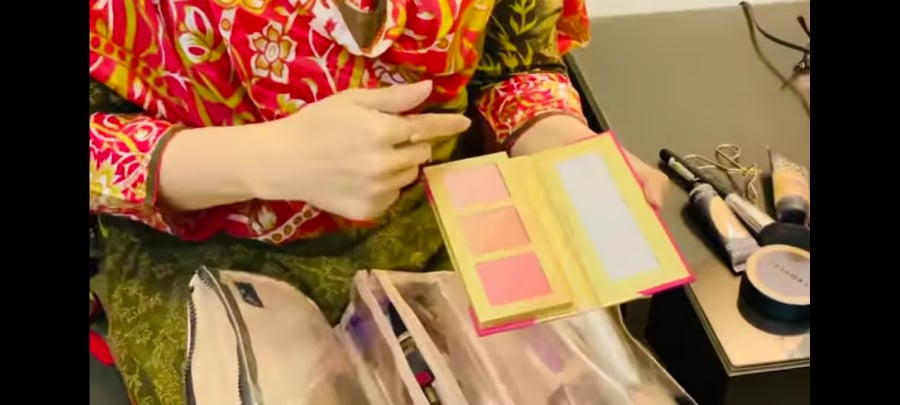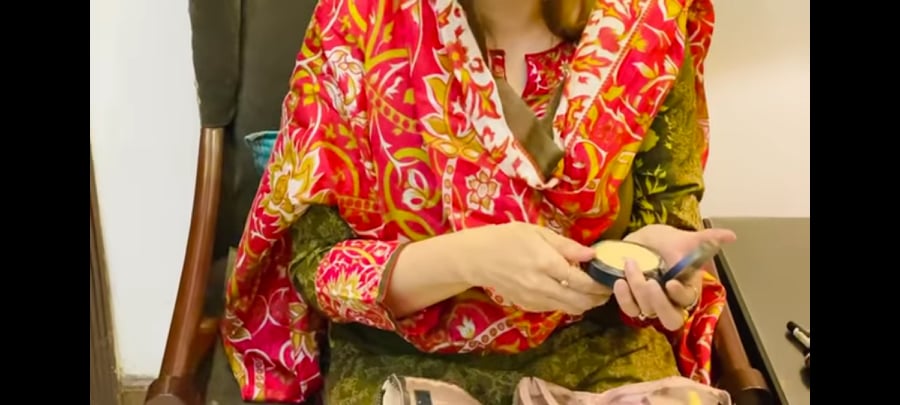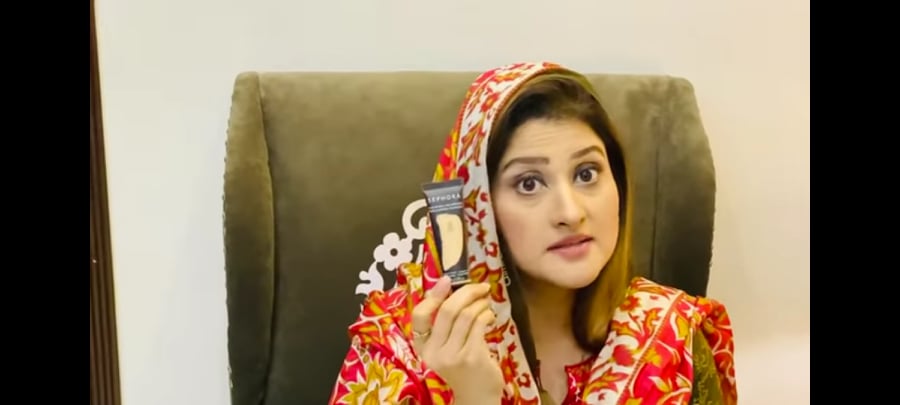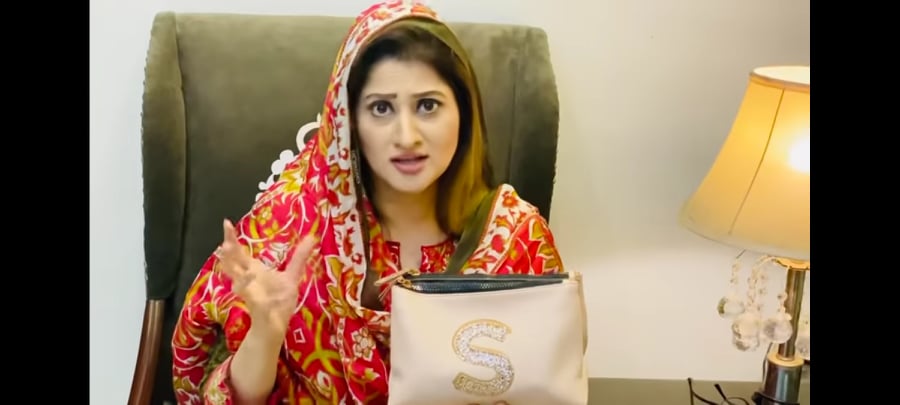 Here is the video, enjoy!