Dananeer Mobeen is a young and famous content creator, influencer and now an actress, who is recently spotted in drama serial "Sinf-e-Aahan". Dananeer recently appeared in "Good Morning Pakistan" along with her mother and aunt.
Replying to how Dananeer's family reacted to her fame, her aunt mentioned that "At first I didn't knew what was actually happening, my husband came and told me. I didn't reacted much. Honestly speaking, I got a little worried at that time. We made Dananeer understand that you've got a lot fame at the moment, but this is not the end of the world. It is a phase of life which will pass out soon. After getting fame you have a responsibility on your shoulder, you don't have to enjoy it, you've to take it seriously."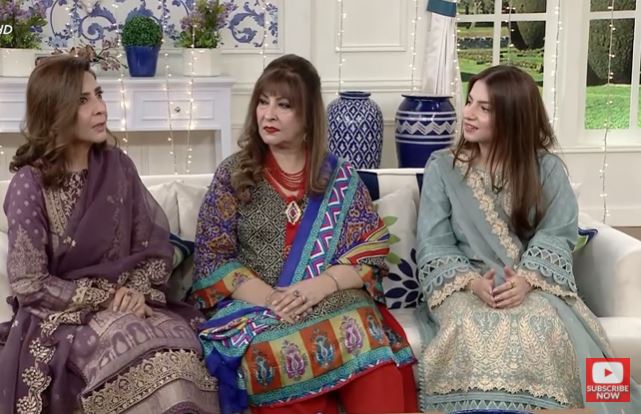 "I was not at all amazed or shocked after I got to know that Dananeer has become famous. I acted the way I used to act before", added Dananeer's mother.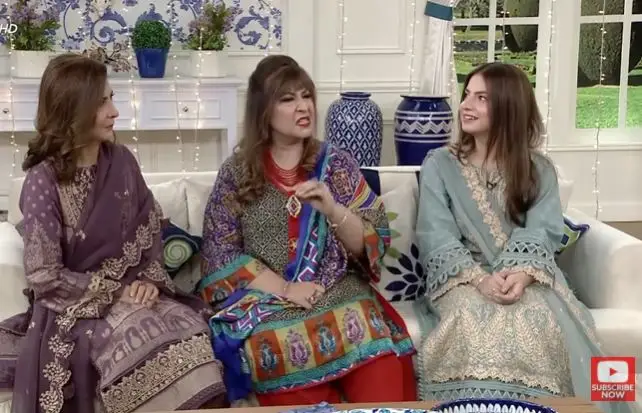 Dananeer Mobeen while revealing about her own brand "Neer By Dananneer", mentioned that "I've been working on my products since last two years, even before my video went viral. I had a plan to run my own business, something that I can own. I have recently launched it, It's a hair care and skin care product brand. It has a huge variety of products.