The past few years have seen many Pakistani actors such as Fawad Khan, Ali Zafar and Humaima Mallick jump onto the Bollywood bandwagon and make their feature film debuts in the neighboring country. For those who don't know, Mikaal has worked in many Bollywood films and the most prominent was 'Baby' which was banned in our home country for anti-Pakistan content. Since then, Mikaal did not signed any Bollywood film and he finally reveals why!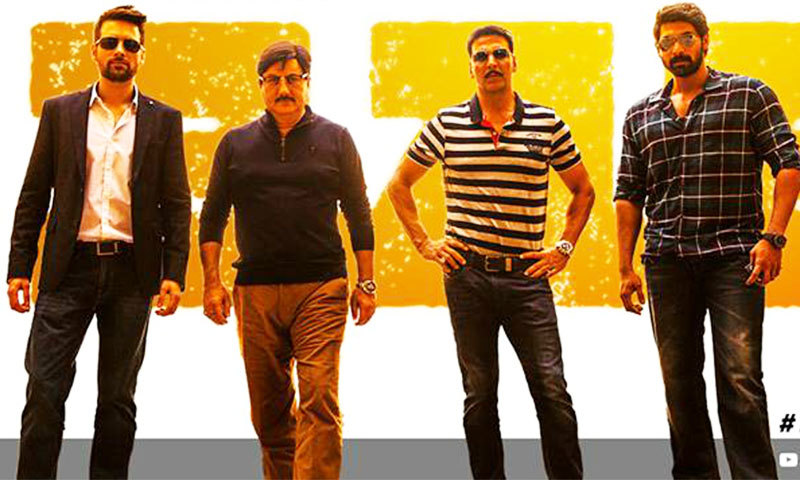 Speaking to Instep, the newest heartthrob revealed, why he had decided to work more in local projects instead of Bollywood. Apparently, he finds it too risky to work in India.
"Quite honestly it hit me in 2008 when I started getting a lot of work opportunities in India, but the Mumbai attack took place after which I realized that it's always a risk to be working there," said Mikaal."I also feel that I am a lot more satisfied and comfortable working in my own country," he added.
Mikaal's last Bollywood film Baby, had previously got him into trouble as he received backlash from critics for starring in an anti-Pak film.
"I wasn't told the entire premise when I signed the project, especially the anti-Pakistan aspect, and I wasn't involved in the promotions either"
He revealed a couple of more details too, and the most amazing part was, that this year he'll be doing a whole lot 5 films. Na Band Na Baraati, The Trial, Ae Dil Meray Chal Ray, Qaid, Cake. Morever Mikaal is all geared up for Hum tv's next big venture Alif Allah aur Insan.
How many of you are looking forward to Mikaal's upcoming films?