Ho Mann Jahaan Karachi Premier – Pictures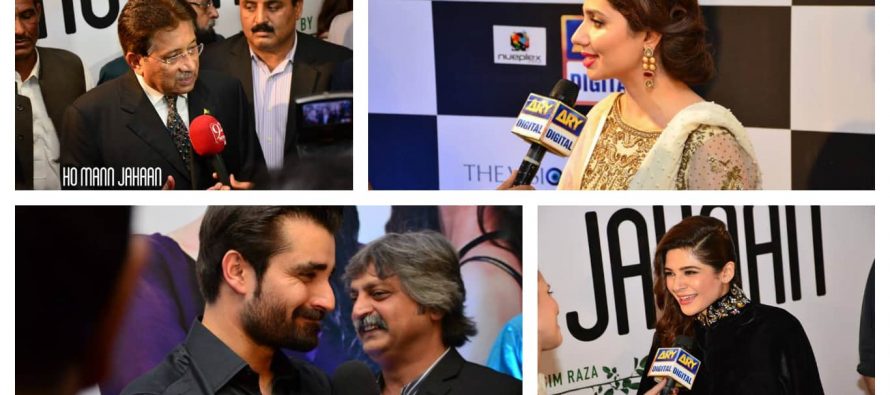 Asim Raza's film Ho Mann Jahaan will hit the cinema houses not only in Pakistan but also internationally tomorrow. People are very excited for the film and so are the team members who worked very hard on the film. The team of Ho Mann Jahaan has been promoting the film for over a month now and even now they are busy hosting and being part of premiers in different cities. Asim Raza said in one of his interviews that some people were criticizing him for using beautiful faces to attract the attention of the people. He said that everyone wanted to see beautiful faces, everyone likes them so why not?
After Lahore the film was premiered in Karachi. The premier in Karachi was a much bigger affair than the one in Lahore because most of the showbiz personalities are settled in Karachi. Even Pervaiz Musharraf was seen endorsing the film. He has never been seen in any of the other film premiers. Mahira Khan wore a very formal golden dress. Sonia Jehan looked stylish in a black dress. All the female and male celebrities were dressed up in formal wear.
Here are the pictures of the premier:
---