Previously banned movie in Pakistan, 'Chennai Express' has now made a clean sweep this Eid in almost all cinema houses where the tickets are already been sold of every slot been allotted to the movie. Starring Shahrukh Khan and Deepika, the movie is a comedy-love story which reflects the odour of Chennai, a city of India. The movie's release was said to be banned within the country this Eid to support the local business which is linked to the two movies(previously four) which are also making their way to the big screen on the first day of Eid.


When we shared the news and conducted a survey on our social media fan page, it was interesting to read the comments of the readers who said that they would be supporting the Pakistani movie Josh and highly condemn the airing of an Indian movie on Eid but just like all other predictions, even the reviews differed with the results. Some of the readers also said that Eid is a holy day and one should celebrate it with family rather than going to cinemas and watching movies,but it is interesting to see that all the seats are now reserved and there are many for sure who are now in the waiting list or holding on their breaths to grab their ticket for the new slots of new dates the cinemas will next announce.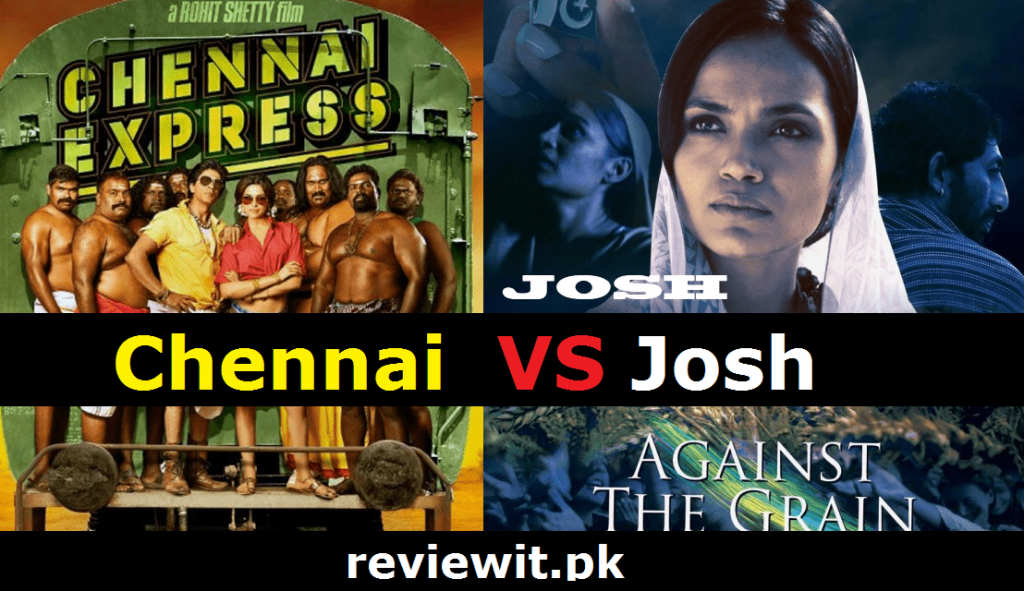 Amina Sheikh's Josh is still far behind in terms of business as compared to the Indian movie so those of you who are planning to support the local content should get your hands on your ticket as it is,  Chennai Express is no more available for the latecomers!
Wishes,
Nida Zaidi