In this article, we are going to tell you how to share balance from jazz to jazz 2020 very easily in just a few minutes. I am going to discuss this topic because some people find it difficult to share jazz balance with your friends and loved ones.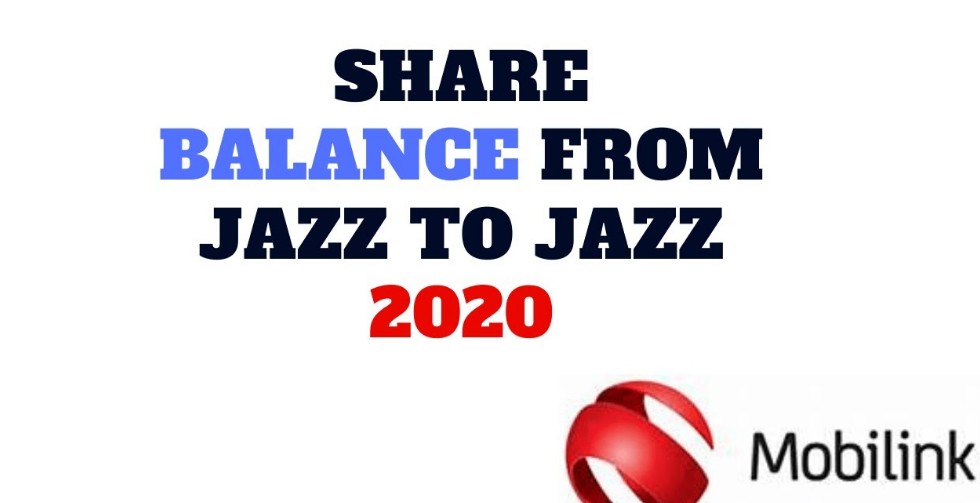 HOW I CAN SHARE BALANCE FROM JAZZ TO JAZZ 
STEP 1:
Firstly you must have a valid Prepaid Jazz Sim from so that you can easily share your balance from one jazz sim to especially in 2020.
STEP 2:
Secondly, you have to open the keypad and then dial a number code of jazz balance share.
STEP 3:
For jazz to jazz balance share code, dial *100*<Your Jazz Sim Number> *<Amount Rs> # When you complete this step then follow next steps given below.
STEP 4:
Then you will get a message to confirm load sharing in jazz to jazz and asks you to type "1" to go to the next step.
STEP 5:
There is a charge on each transaction that is Rs 4.77 and will be deducted from your Jazz Sim balance.
STEP 6:
When you complete the transaction, then you will get a confirmation message from the service operator that whether your transaction is successfully completed or not.
Conclusion:
In conclusion to all, I have to say that this is also a very short method from which you can easily share balance dialling jazz share balance code in your, mobile keypad  *100*0310101322927*55# And then press send button to send a message. After that, you will receive a short confirmation about your successful transaction.