Hum television is one of the biggest Pakistani channels which is known for excellent drama productions, amazing content and their regular extravagant award shows' ceremonies. The channel barely misses the awards' events.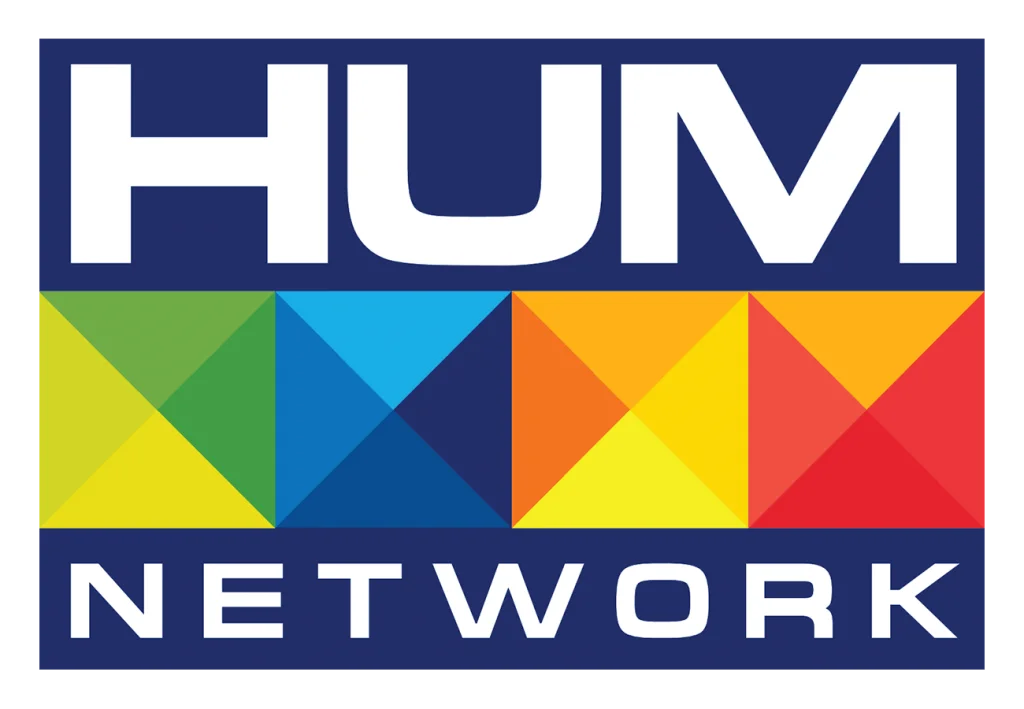 This year, Hum TV has conducted 8th Hum Awards in Canada, most of the actors are in Canada and they are having fun, the actors are enjoying their time in Canada while visiting Niagara falls and other scenic sites. Amidst all the criticism, Hum TV maintained that they are holding awards and half earnings of the awards will straighly go to the flood affected people.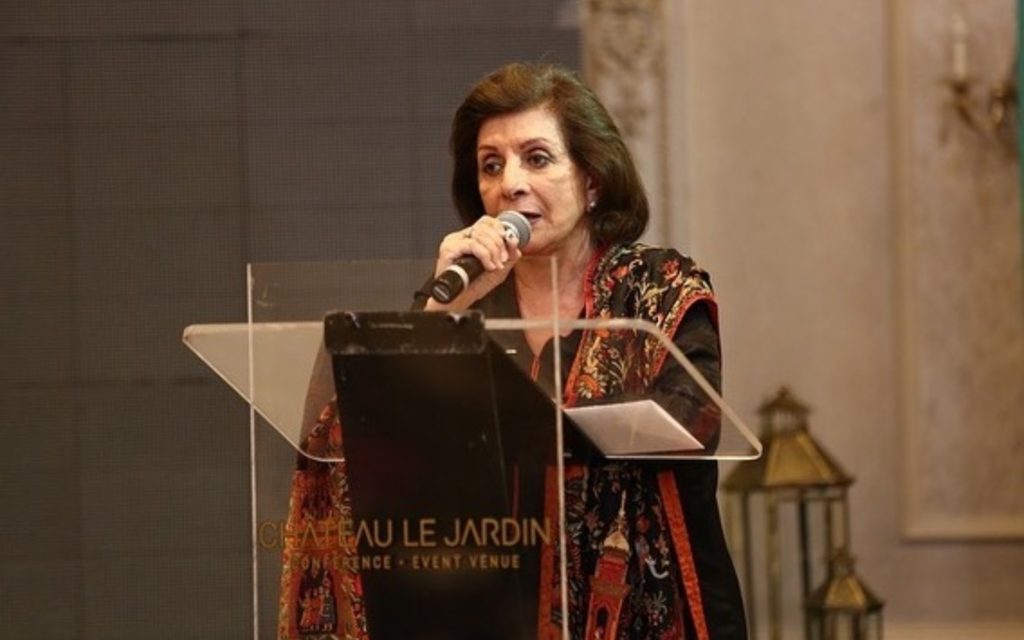 Today, Hum TV arranged a fundraiser as well, Sultana Siddiqui has addressed in the fundraiser event, she said that she did a lot of charity during COVID and she has decided to raise funds in Canada as well, however, their organization isn't registered in Canada, so they will collaborate with some other organization. Here is the video of Sultana Siddiqui.
Not only this, a few actors have also defended award ceremony!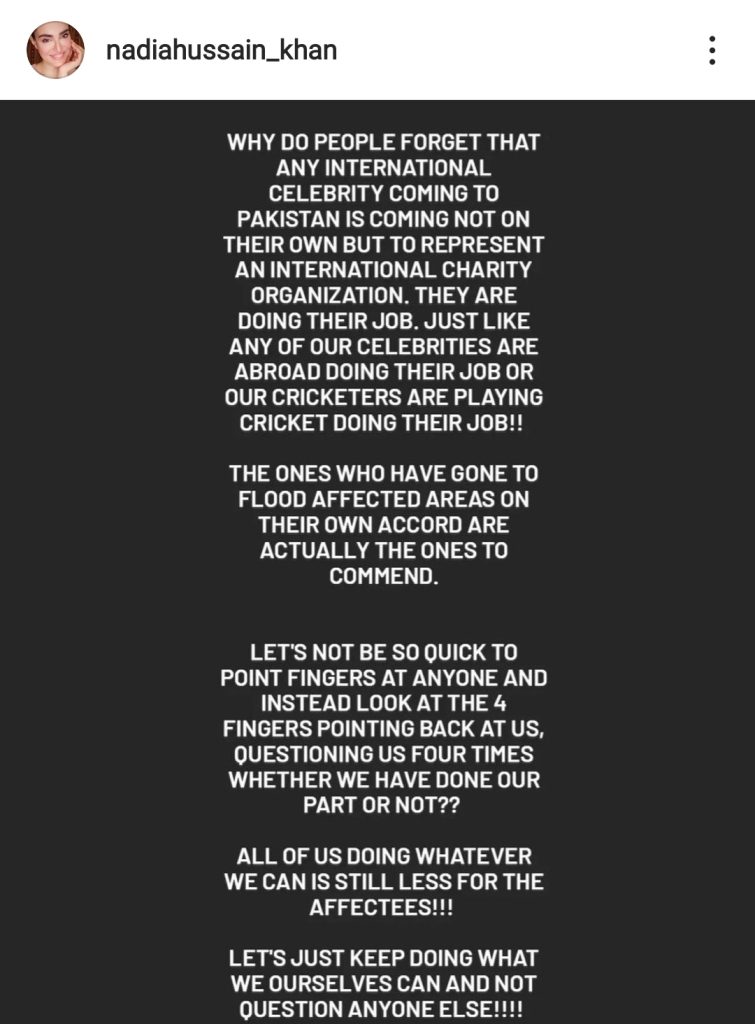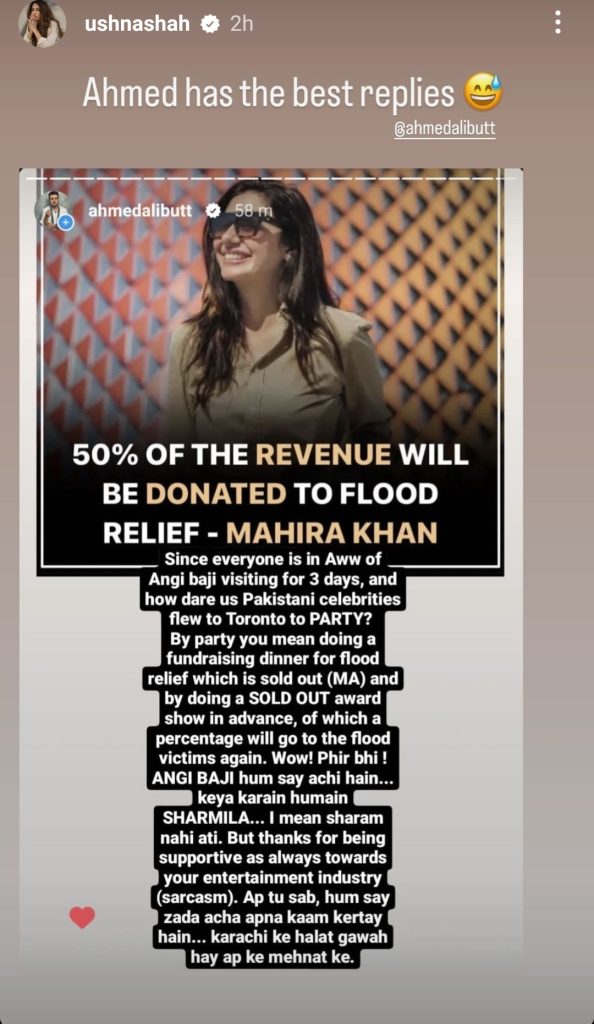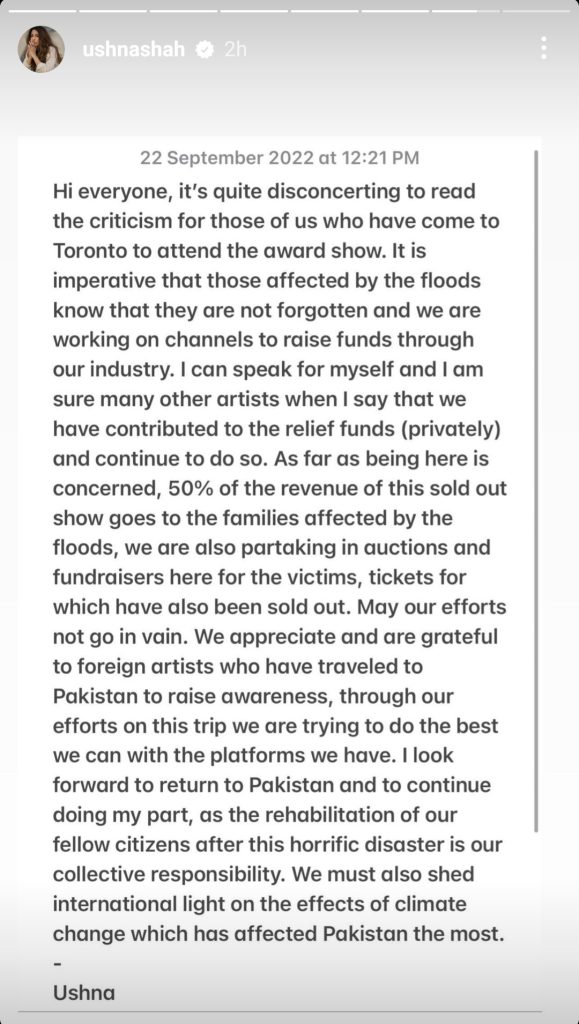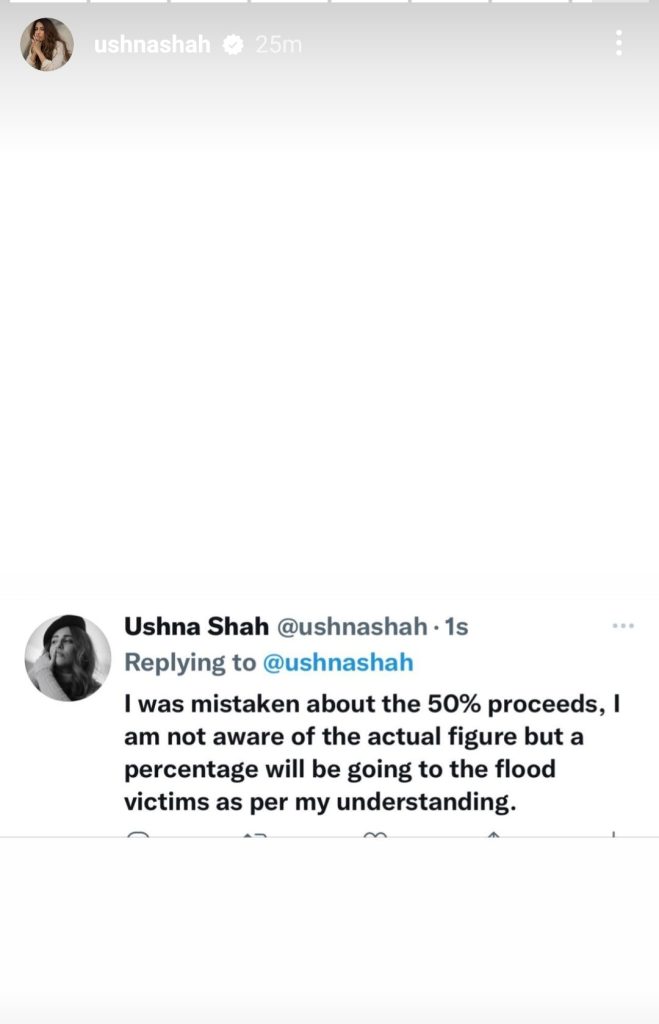 Well, the public didn't buy the justification of actors and Hum TV, they have said that they live in Mississauga and they don't know about any such fundraiser happening in Mississauga, they also said that they haven't heard about the organization which Sultana Siddiqui is talking about. Well, the people said that it's a 'Last Minute Fundraiser ' . Some said, "Software updated" , some people said that the fundraiser seems to be so fake. Here are comments.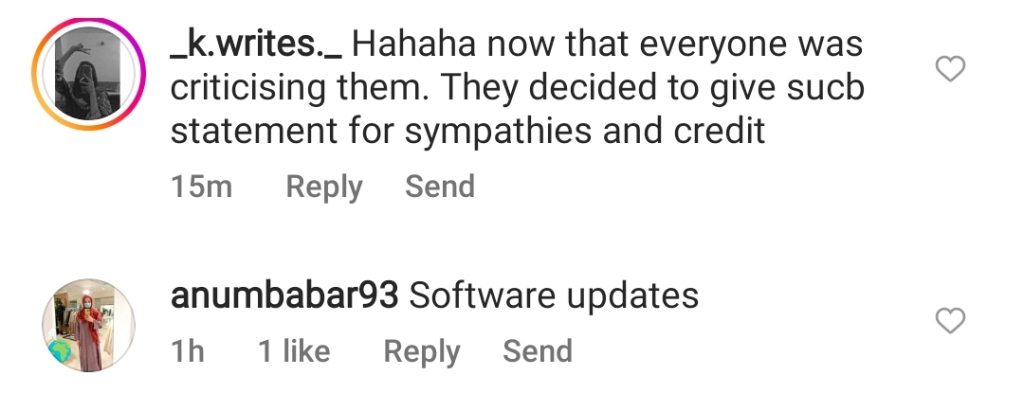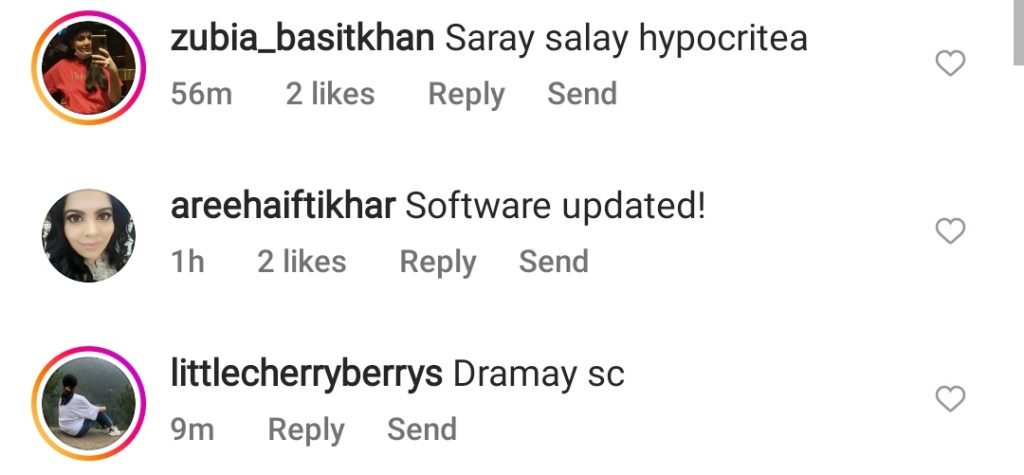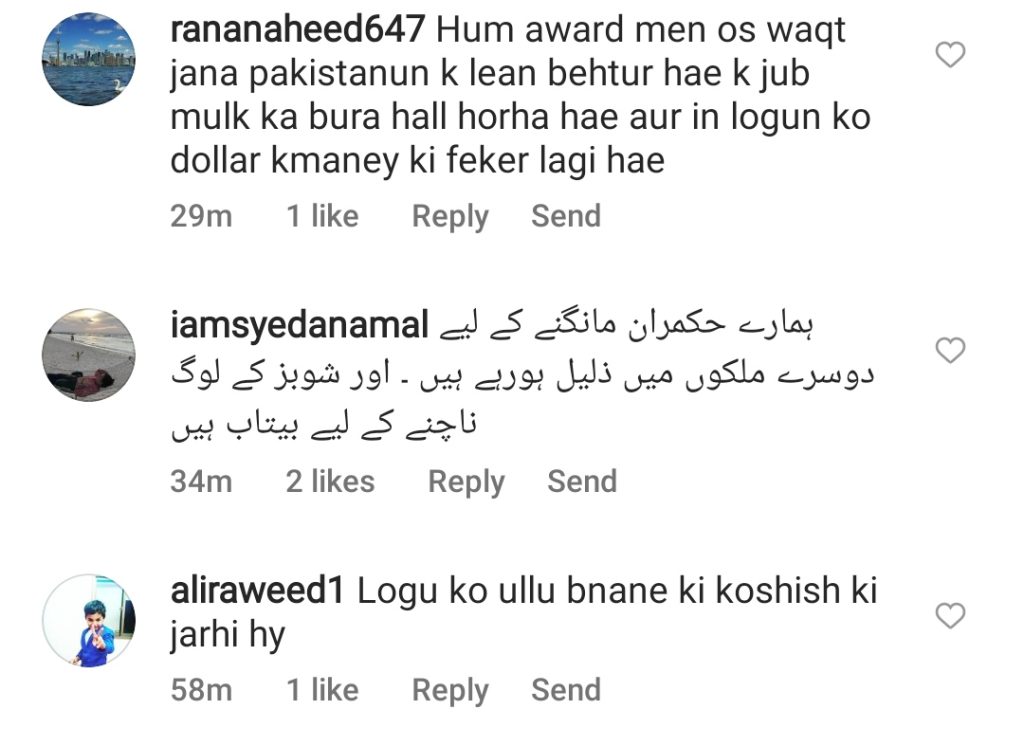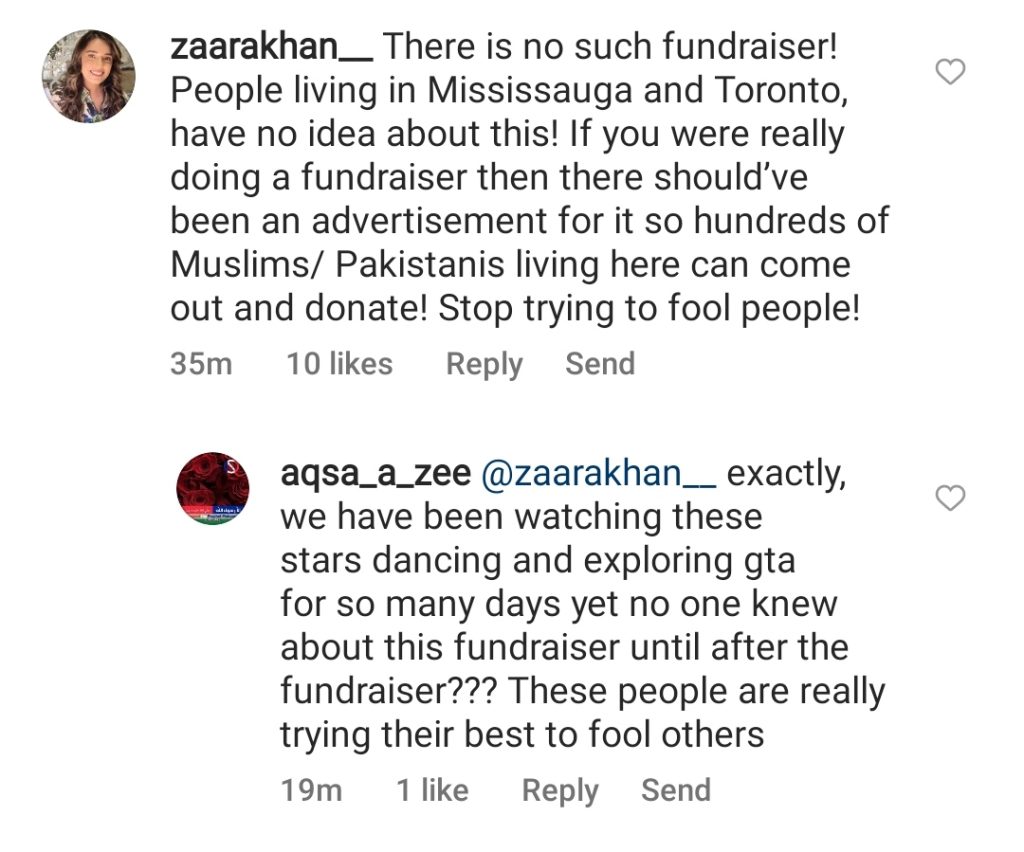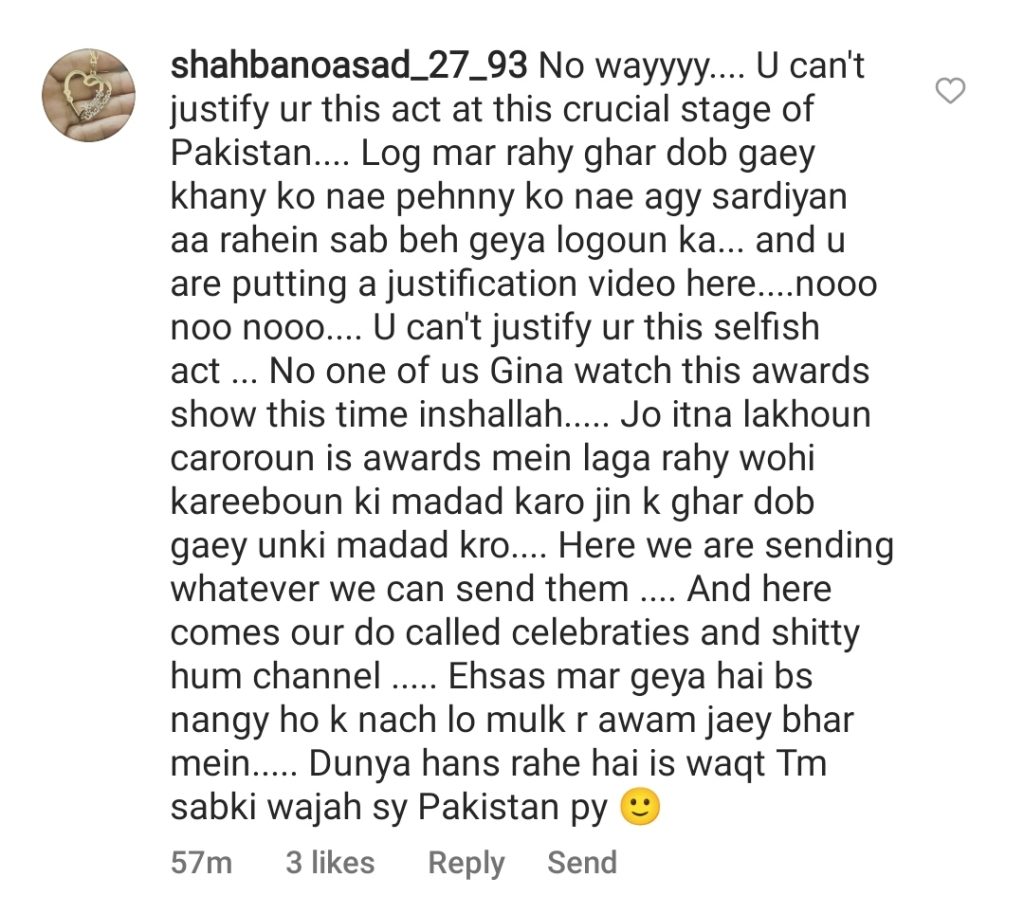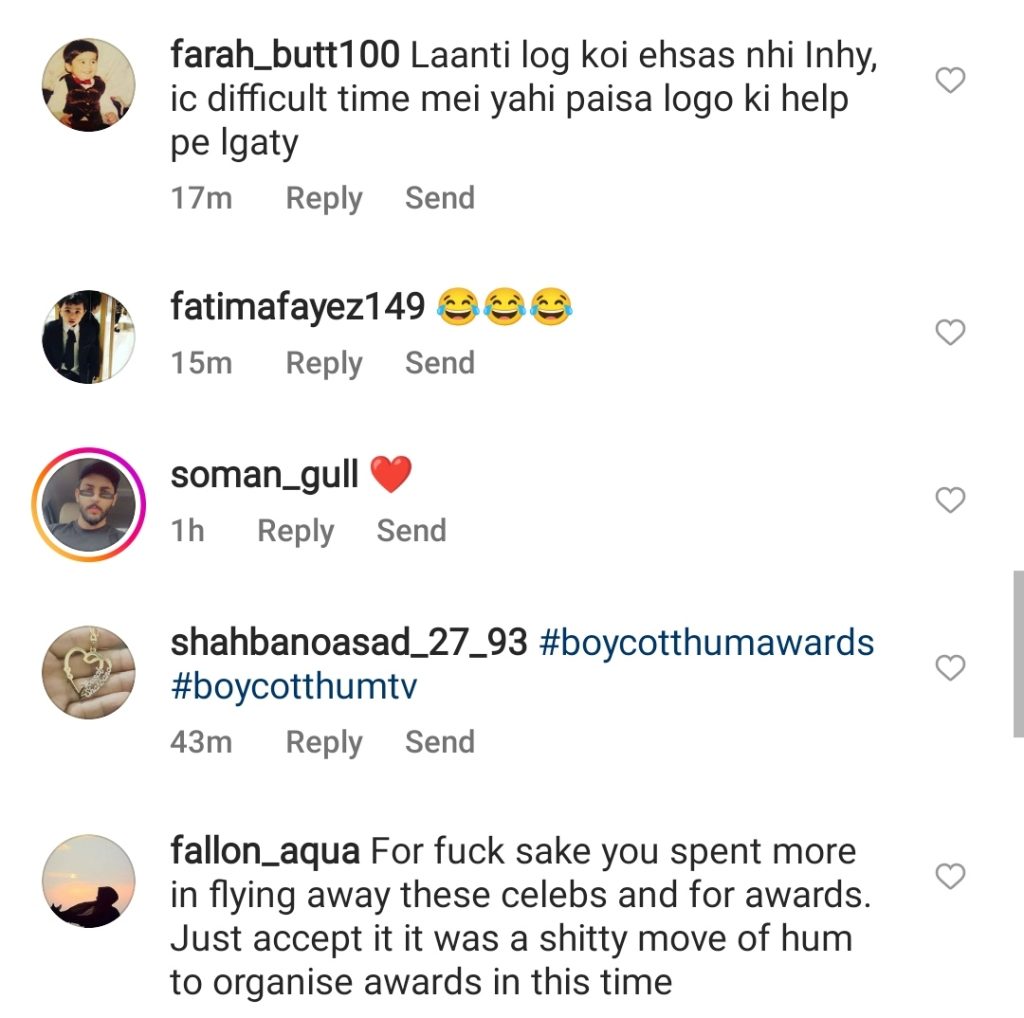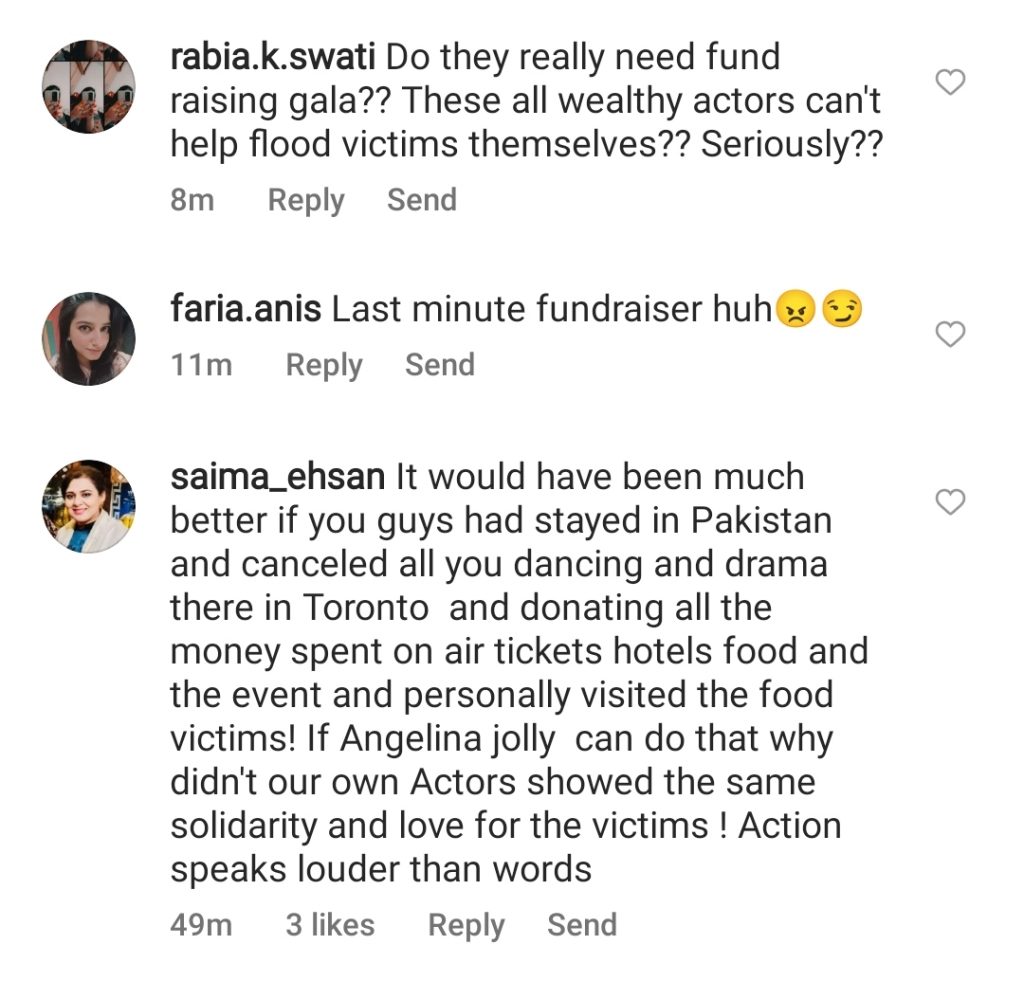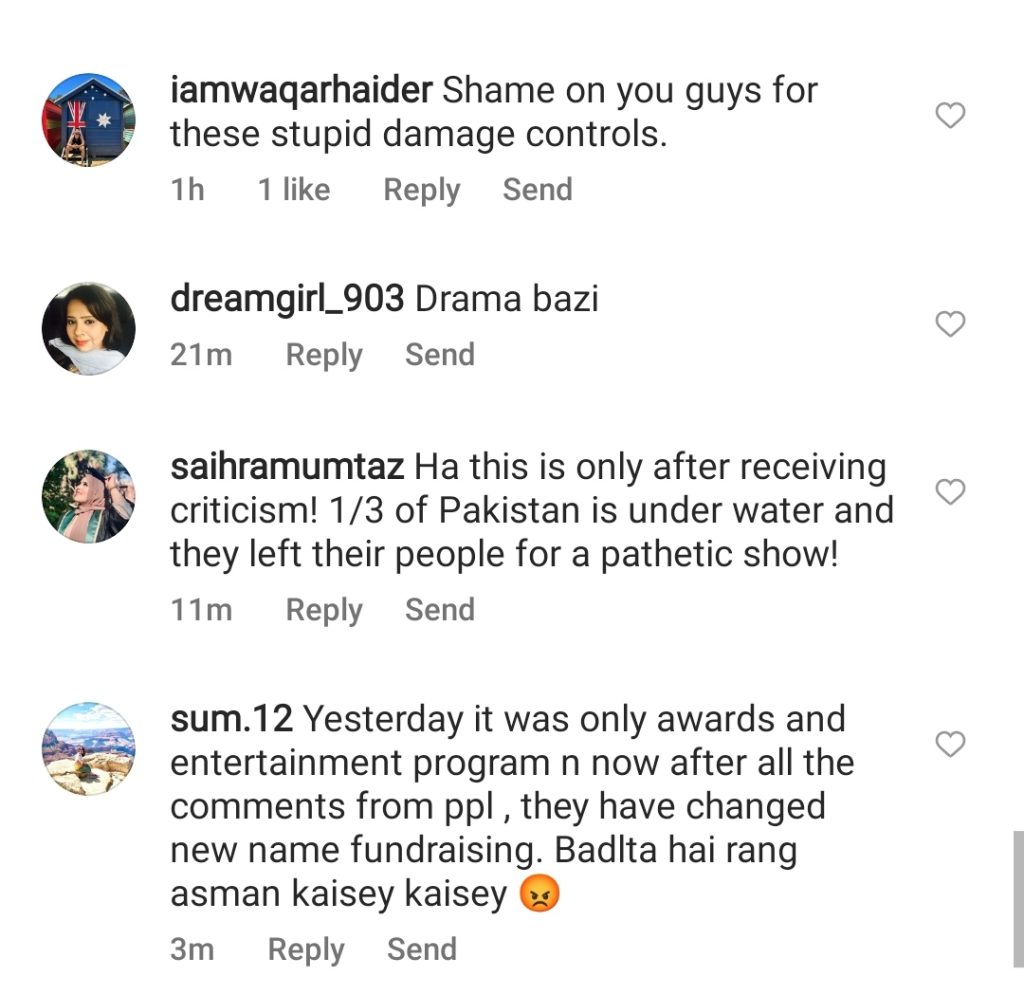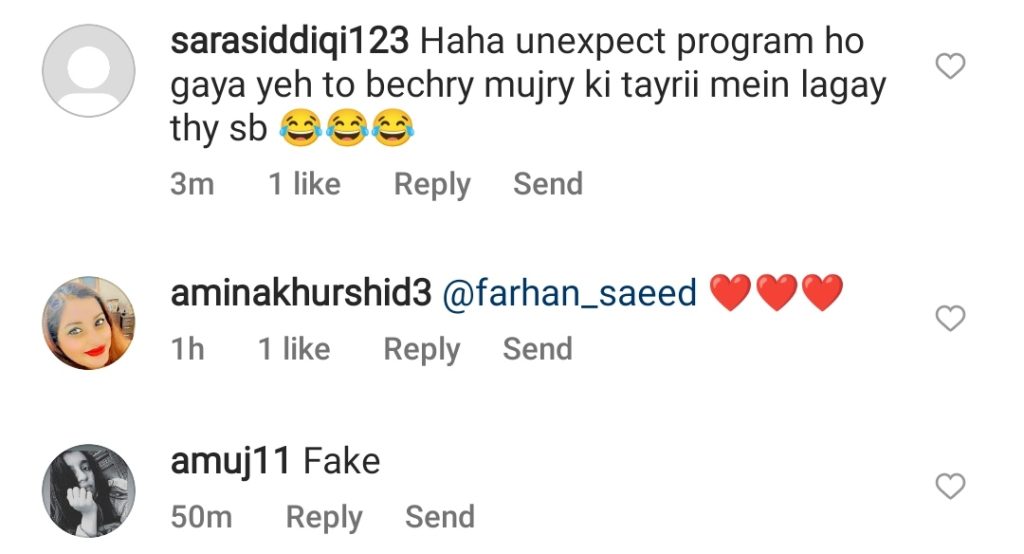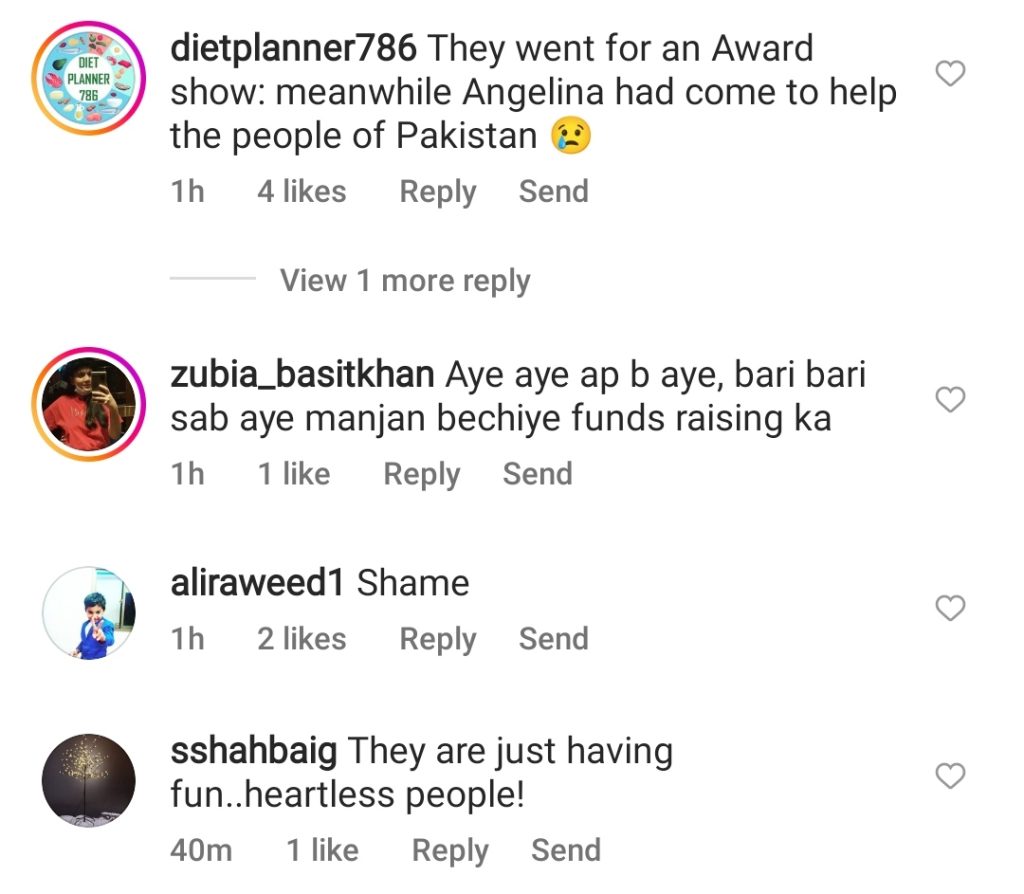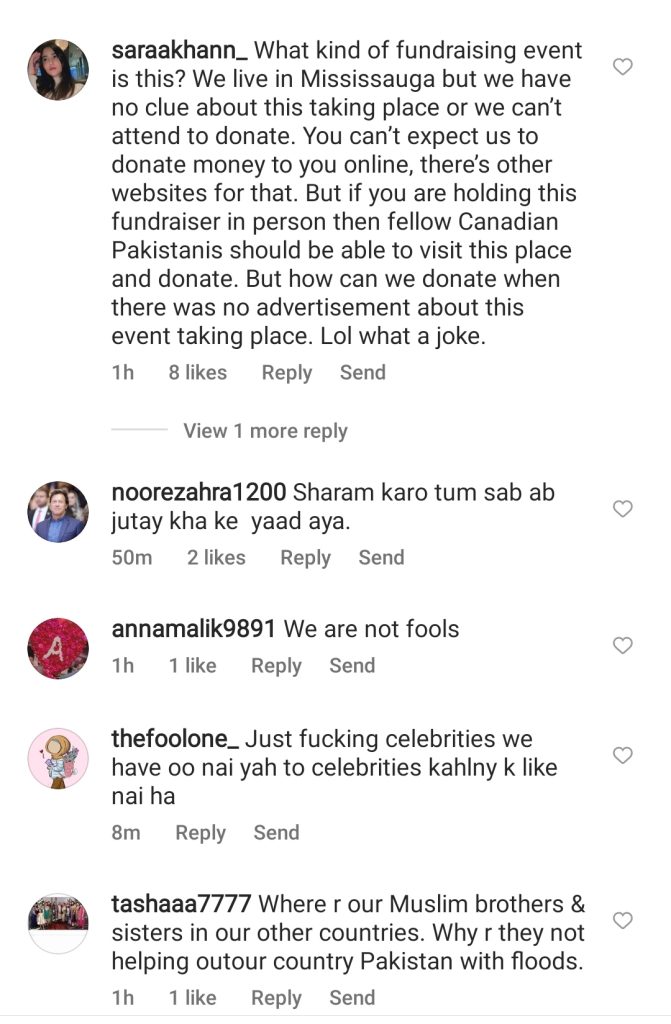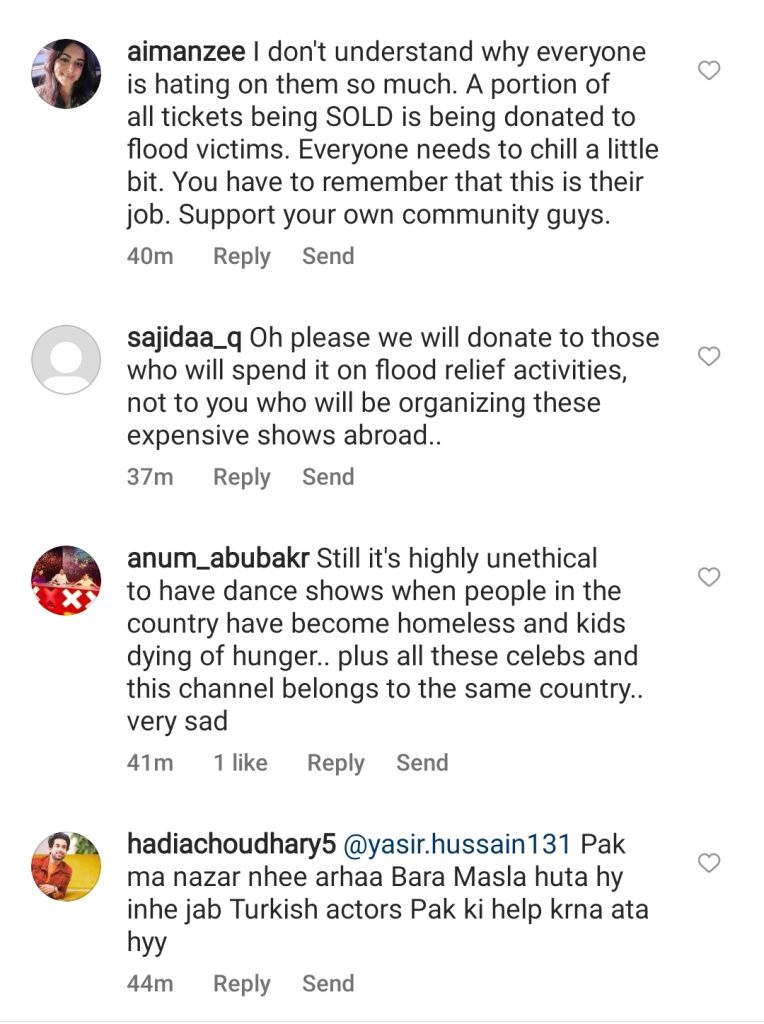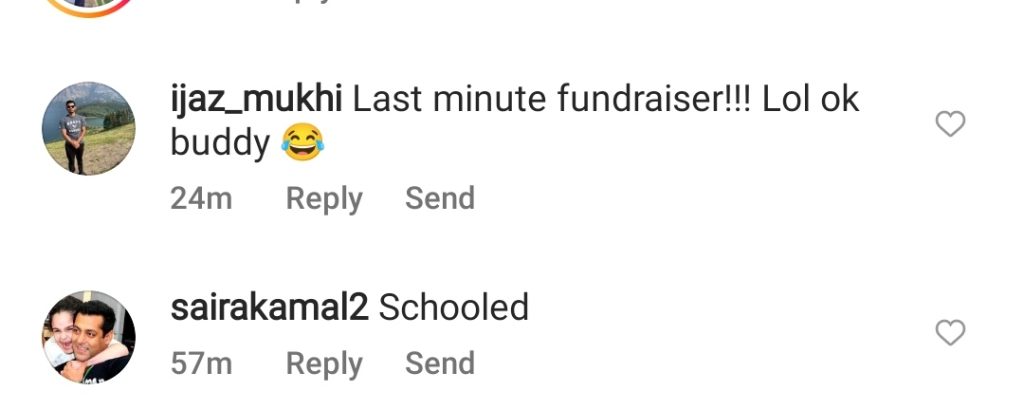 In 2017, Hum TV had to face backlash on arranging the award shows amidst General Elections.