Are you ready to witness the two heartthrobs together on the big screen? If yes! Then HUM TV productions bring you the handsome Hamza Ali Abbasi and the cool hunk Osman Khalid Butt in its upcoming venture "Parwaaz hay Junoon."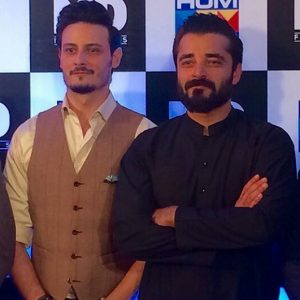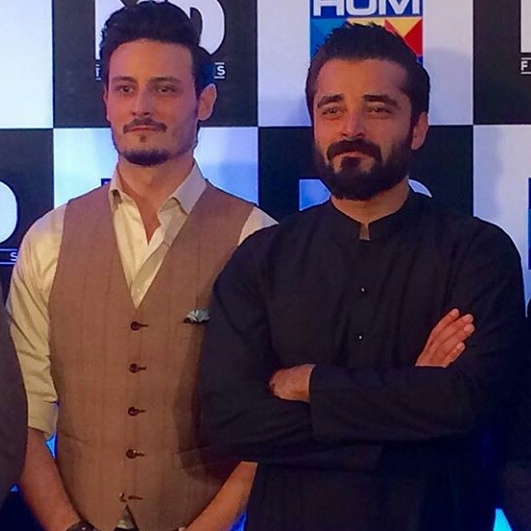 According to the sources this upcoming film is a tribute to the Pakistani air force. The director of the film is Haseeb Hassan, who has previously directed dramas like Diyar -e- dil and Mann Mayal. He will be making his debut through this project. The writer of the film is the famous Farhat Ishtiaq.
The actors are super excited for acting in the film. Osman Khalid Butt shared with the media, "Not many people know that when I was 7 or 8 years old, I was quite the daredevil," shared Osman of his childhood. "In [amusement park] rides, most people feel nauseated, but I used to feel thrilled. I remember this family came to my sister and told her that I should be a pilot. This thing stuck with me. I still remember the face of the man who said it."
He continued, "When I grew up, the thrill turned into romanticism, like fighting for my country and soaring through the skies. Unfortunately, due to some circumstances, I'm an actor now. I could not become a pilot but I'm very grateful to the air force, to Hum Films, to Momina Duraid and especially Haseeb Hasan who gave me this opportunity."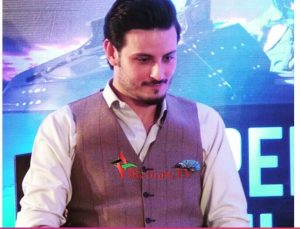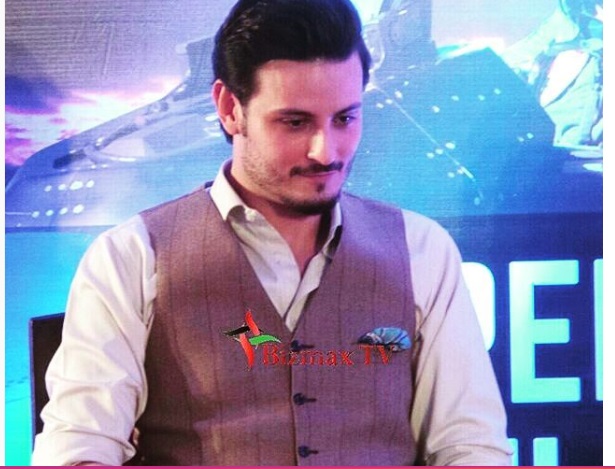 Hamza also shared his views, "There are very few chances for actors or media people to do something for their own country apart from entertaining them. And I think this one is those opportunities. This film is being made for a particular institute, but I think it's an honor and privilege to be given this chance to show the face of the air force to the world."
"Yesterday, I was attending a Defence Day program in Multan. Many families of our martyrs were present. We read or watch their stories, but when you meet with their families, we actually feel that they are real people, people [whose sacrifices allow us] to have press conferences in luxury hotels. I'm thankful to Sultana Aapa and Momina that they gave us a chance as an actor. We will definitely put our heart and soul in it."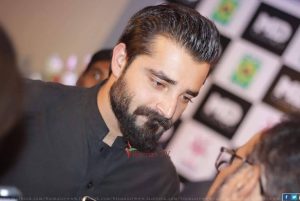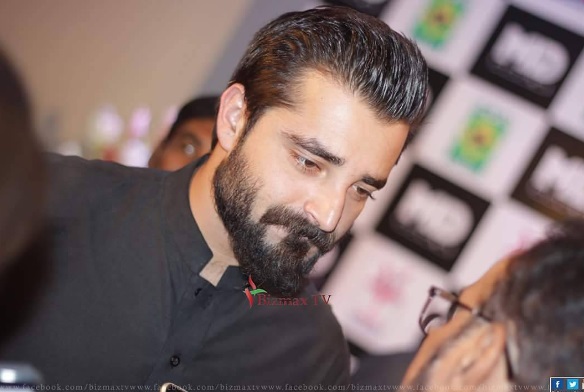 For the female lead role, Momina has not shared the details yet. According to Momina they will reveal the name of heroine next month. As they want viewers to share whom they want to see with Hamza and Osman. Apart from this main cast for keeping movie near to reality cast also include individuals form Pakistan Air force. The movie is based on real events of Pakistani air force and the major portion of revenue from the movie will be donated to the Pakistani air force.
The movie is expected to release on Eid –ul-Azha in 2017.
My choice for the female lead role is Maya Ali, do share with us whom would you like the two hunks to pair up with?