Punjab Nahi Jaungi is running a huge promotional campaign all over Pakistan and especially Punjab. We had recently reported their photos and video from Lahore, meeting the fans, singing to them and promoting their upcoming movie.
This time the cast arrived in Faisalabad with even more grandeur and originality. The pictures and video clips show Humayun Saeed and Urwa Hocane. Mehwish Hayat was probably occupied somewhere else.
The duo were wearing matching bright kurtas by Mohsin Naveed Ranjha with "punjab nahi jaungi" embroidered on them , along with their onscreen names; Fawwad Khagga and Durdana.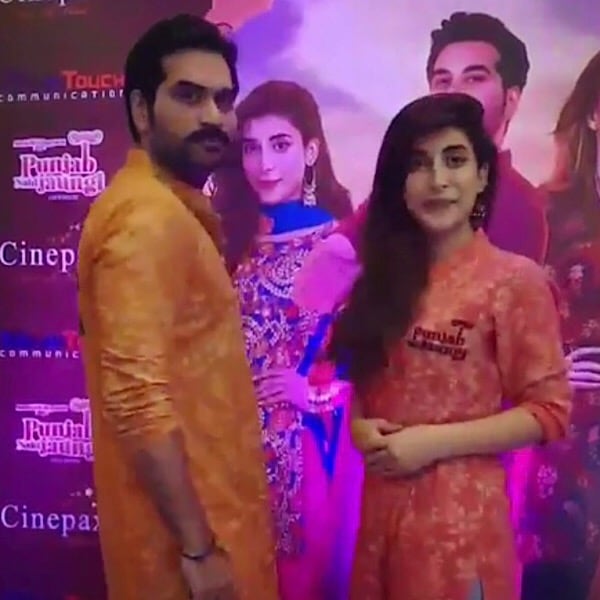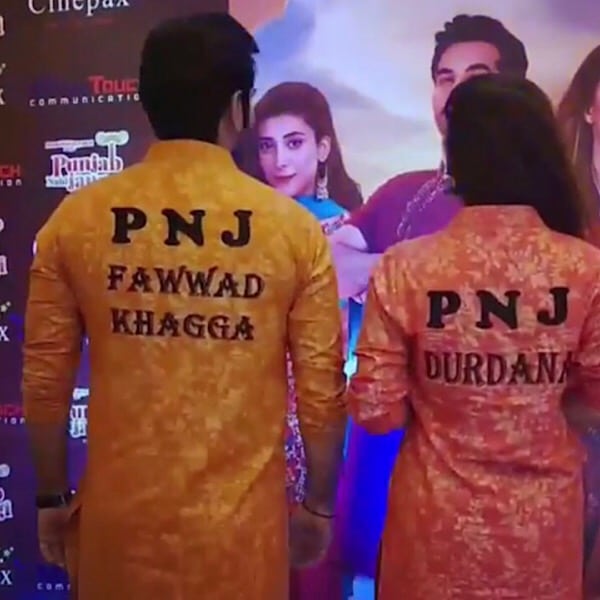 The original even was held in Cinepax Faisalabad, where the movie will be appearing on the screens on Eid ul Adha.
How the movie turns out to be remains a surprise because you often cannot judge a book accurately by its cover. However, how Urwa and Humayun arrive in Faisalabad is certainly a scene to watch and enjoy on its own. There were horses and drums and Punjabi Bhangra and the hero and herione waving from the horse cart ;
Cast of Punjab Nahi Jaungi Humayun Saeed and urwa Hocane at cinepax hotel one faisalabad for the promotion of their filmReleasing on eid ul azha

Публикувахте от ARY Films в Петък, 28 юли 2017 г.