Humayun Saeed is a brilliant Pakistani television and film actor. He is admired by millions of fans. Humayun Saeed is happily married to Samina Humayun Saeed and they both look adorable together. Humayun also keeps a special place in heart for his wife's adorable family. Today, Humayun Saeed has posted a heartwarming wish for his sister-in-law Sana Shahnawaz. Humayun Saeed also declared her his daughter and also termed her as the sunshine and the light of their house. Samina Humayun Saeed also wished her baby sister on her special day, she showered love on Sana and said that she's super proud of her talented younger sister. Samina and Humayun love Sana Shahnawaz and they treat her as a daughter. Sana Shahnawaz accompanies them on all their foreign and local trips as well.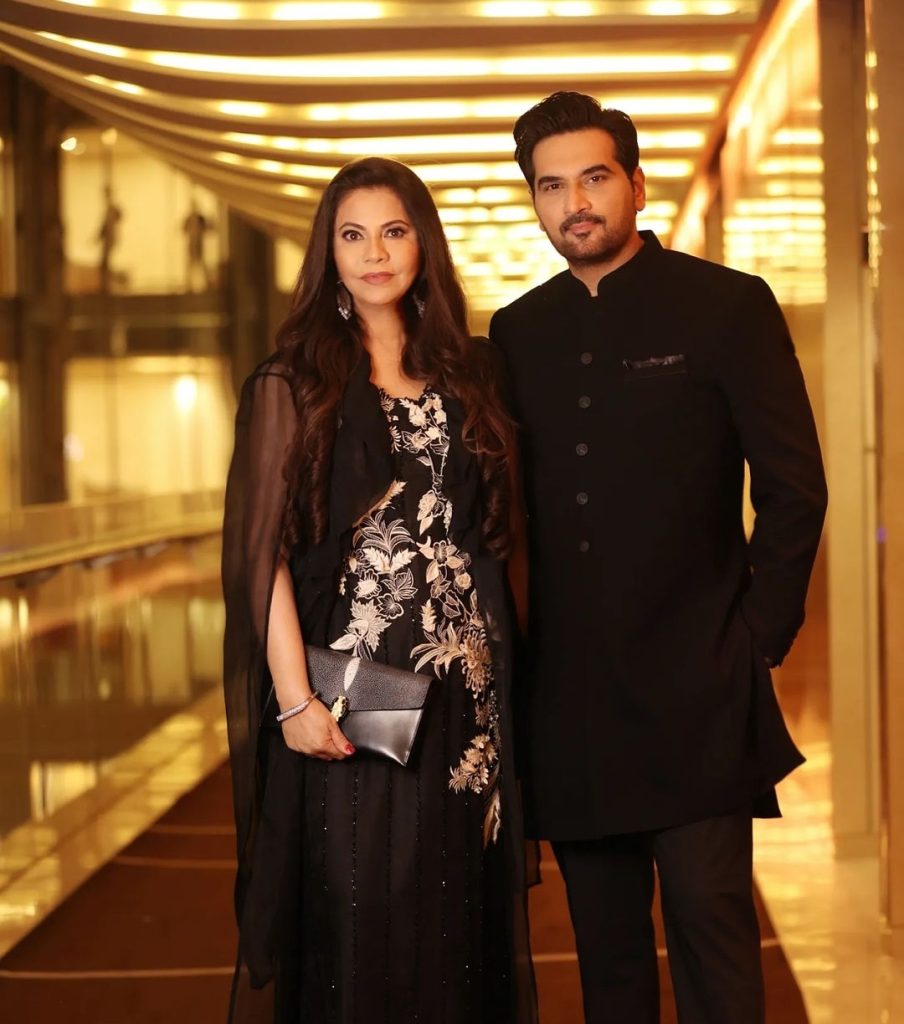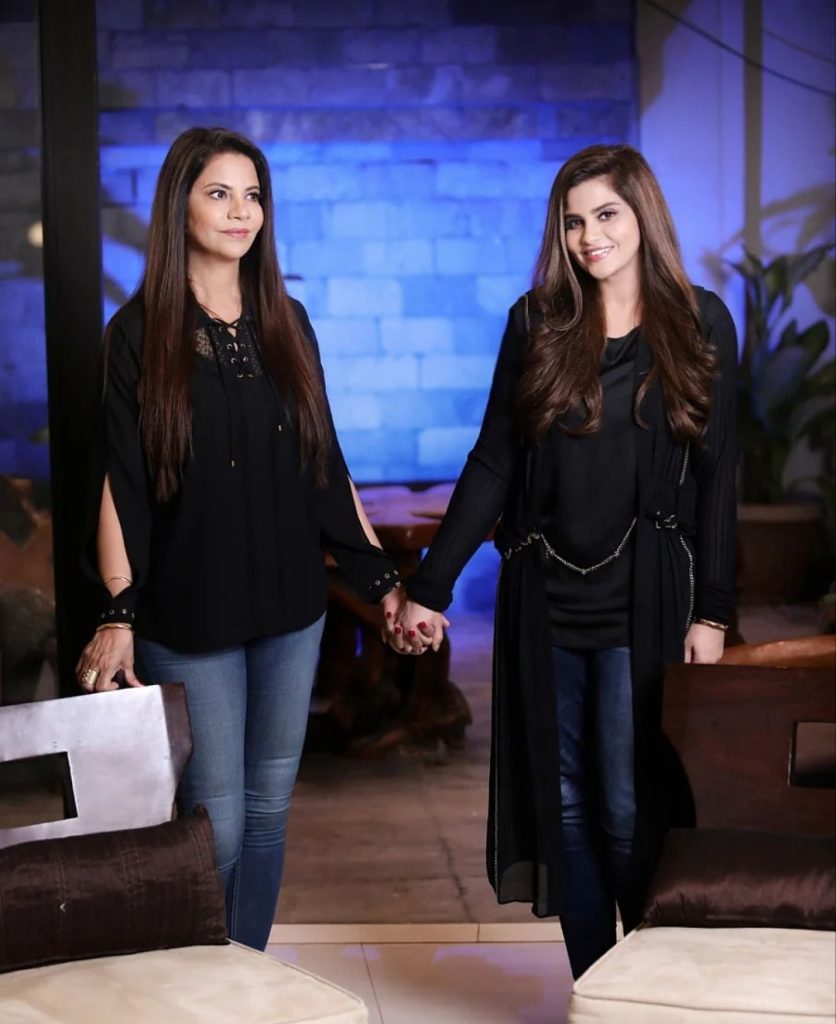 Here are the heartwarming posts of Humayun Saeed and Samina Humayun Saeed for their beloved sister Sana Shahnawaz.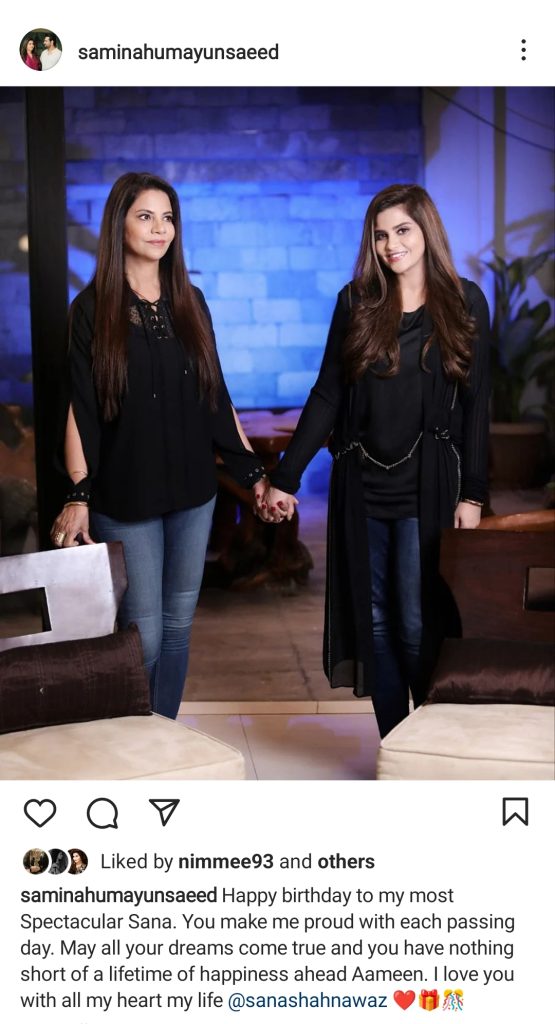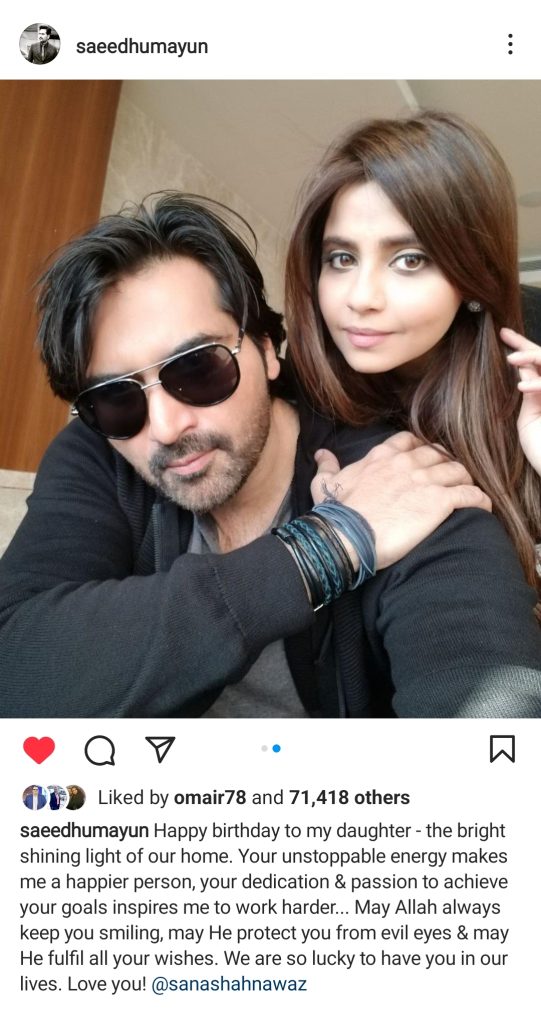 Sana Shahnawaz commented on Humayun Saeed's post and wrote that she's lucky to have a caring father like him who has always treated her with love and care.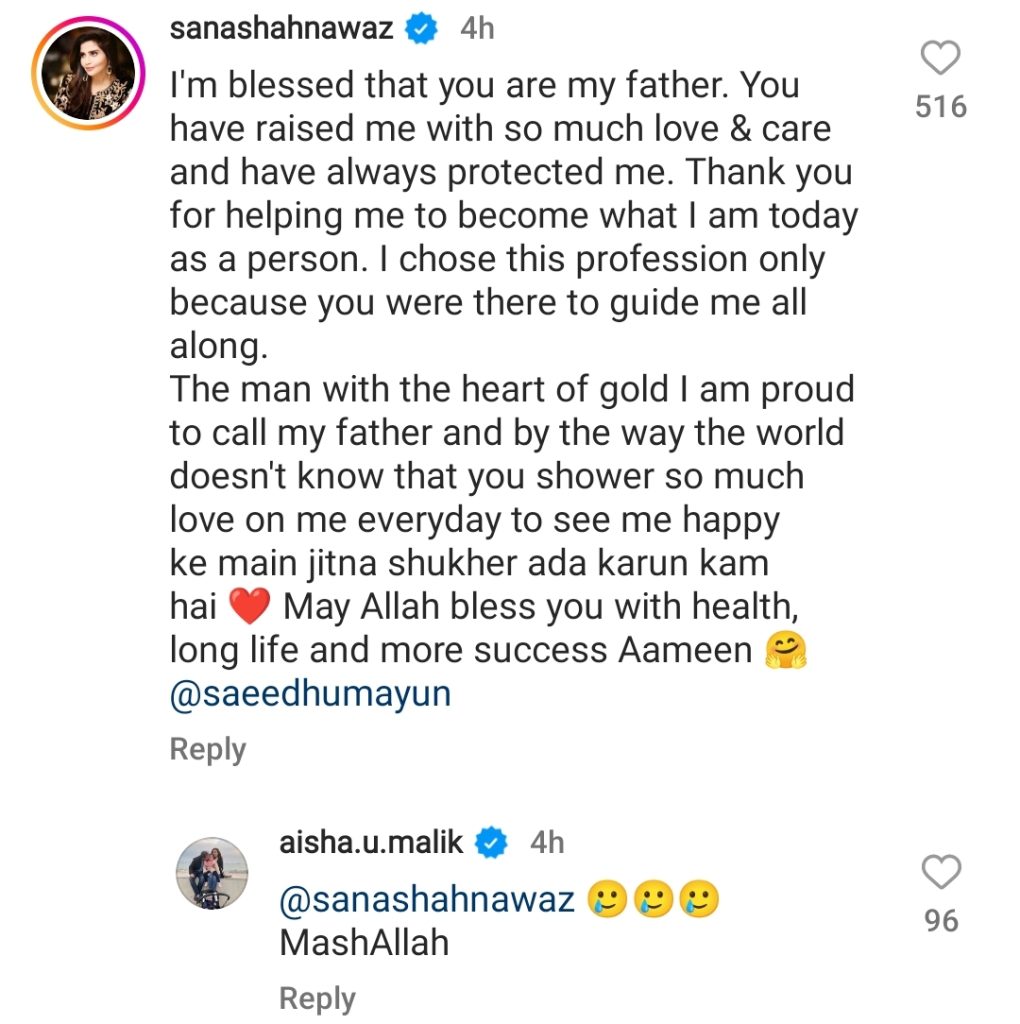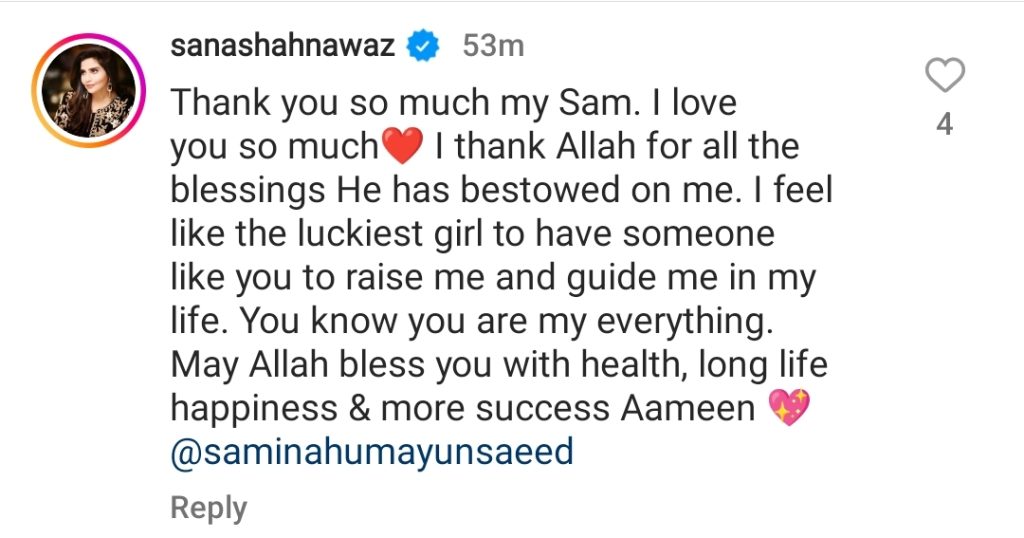 Friends of Humayun Saeed from the fraternity loved his heartwarming message for Sana and are showering their love to both Sana & Humayun: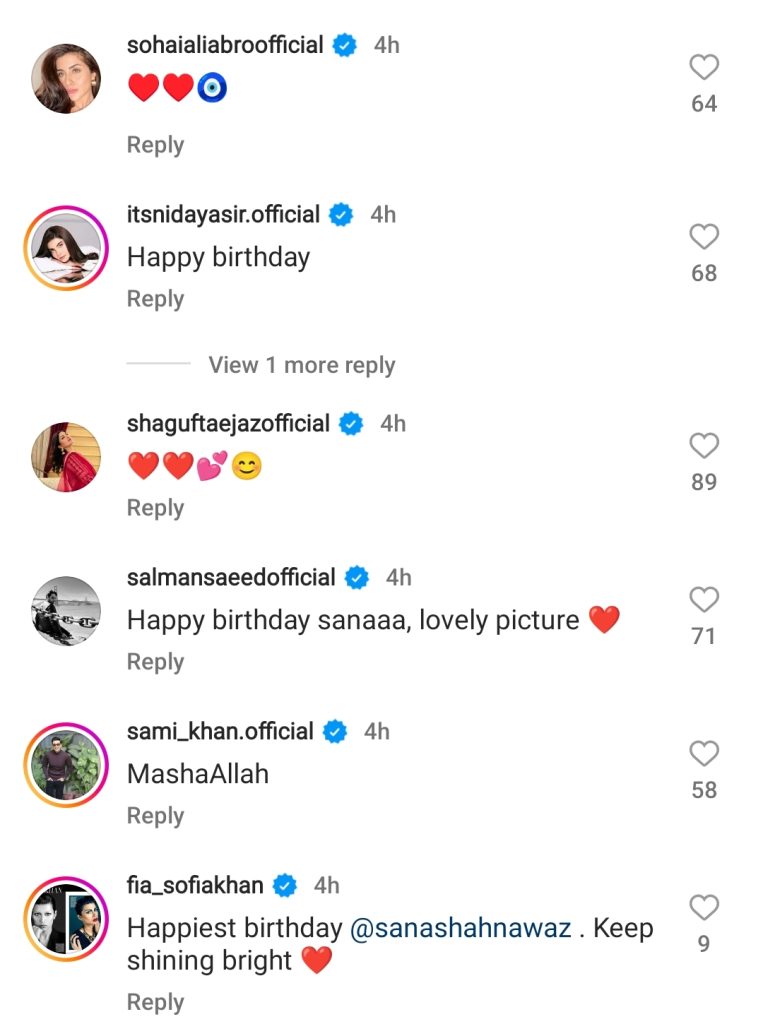 Fans loved the heartwarming birthday post of Humayun Saeed and commented under it. They loved the adorable gesture of Humayun Saeed for his sister in law. They loved the fact the he treats her like a daughter, however, many confused Sana as his real daughter. Have a look at the comments: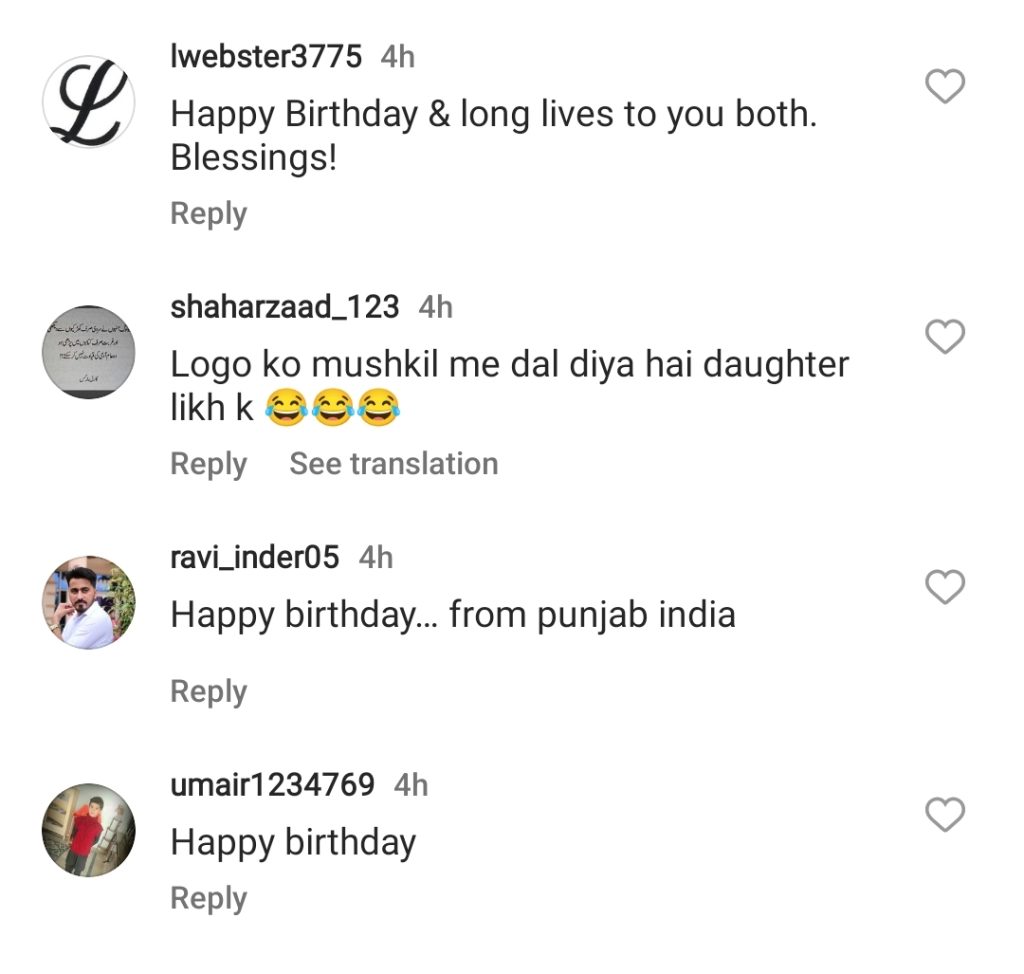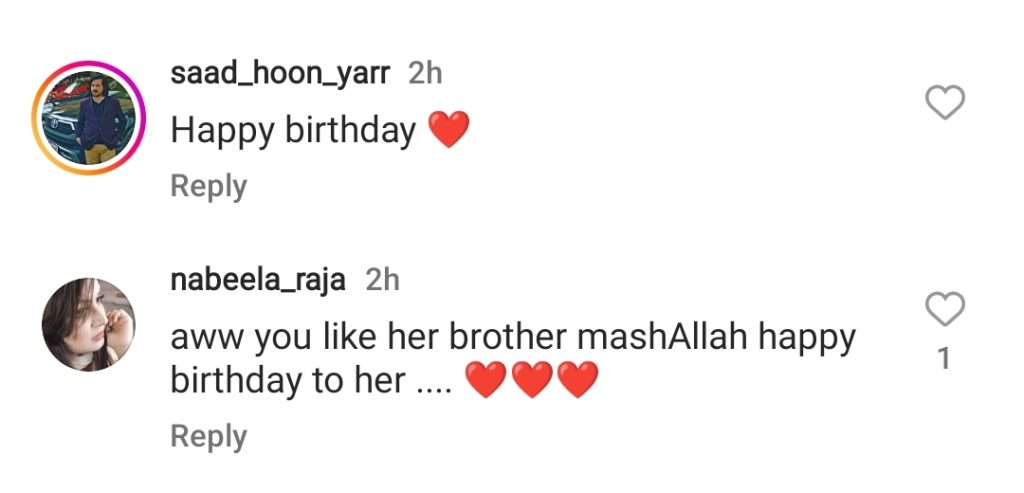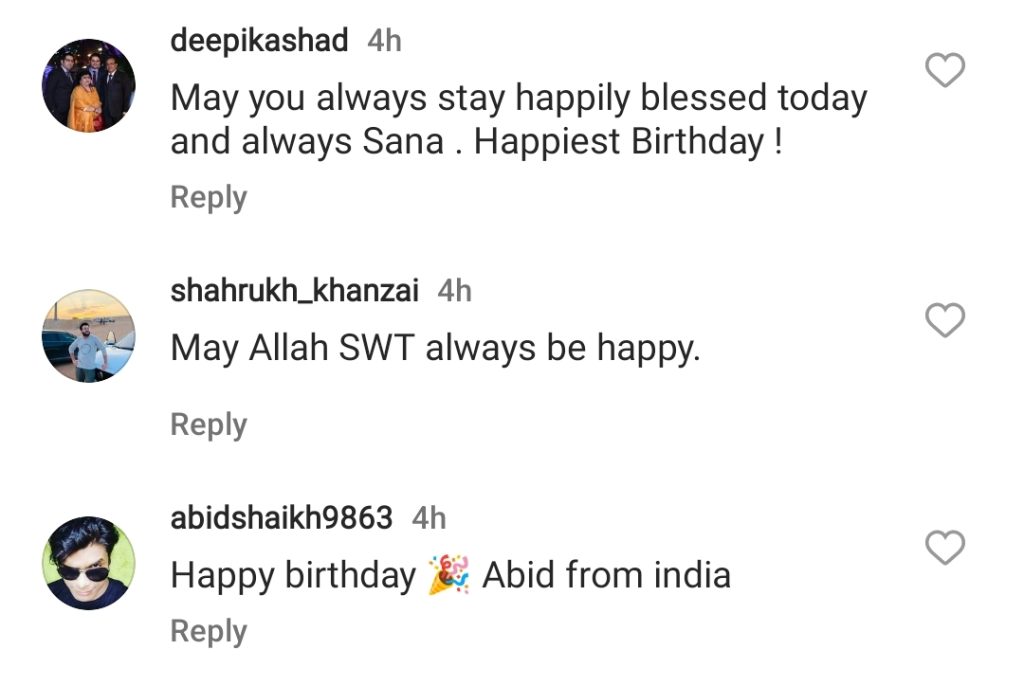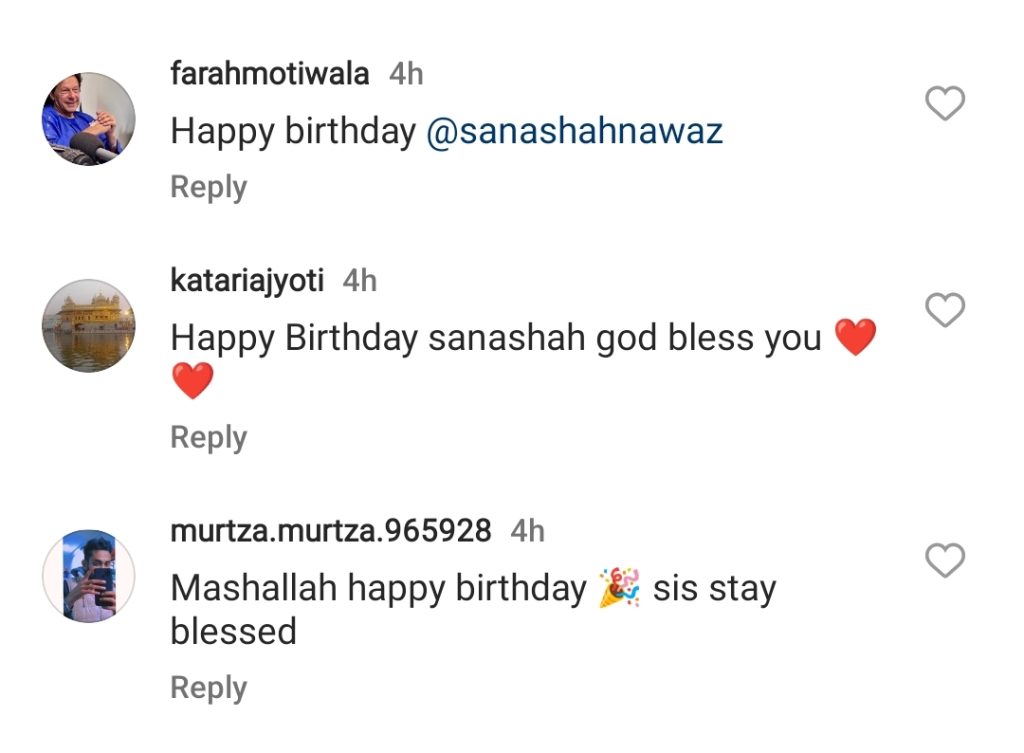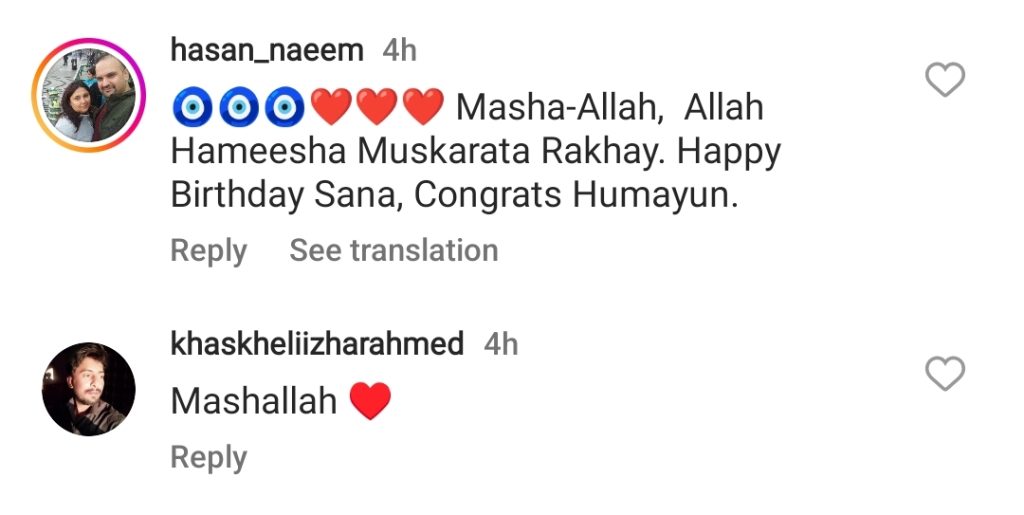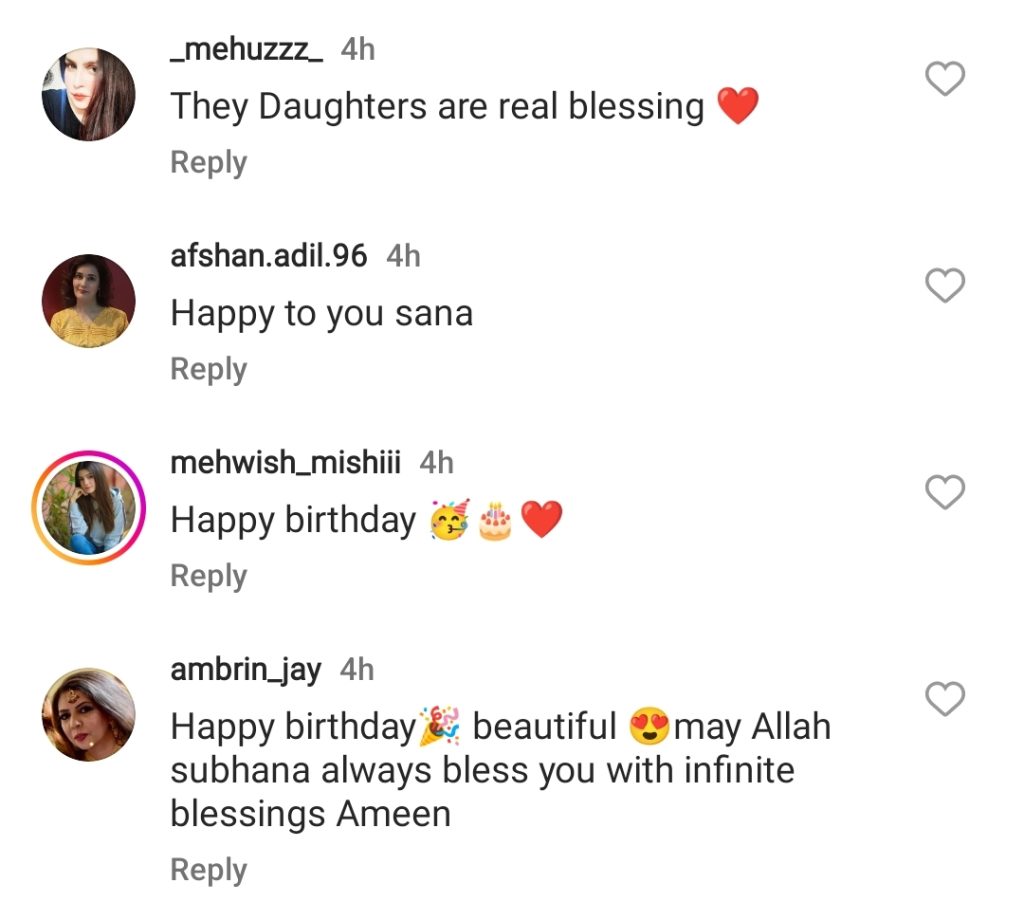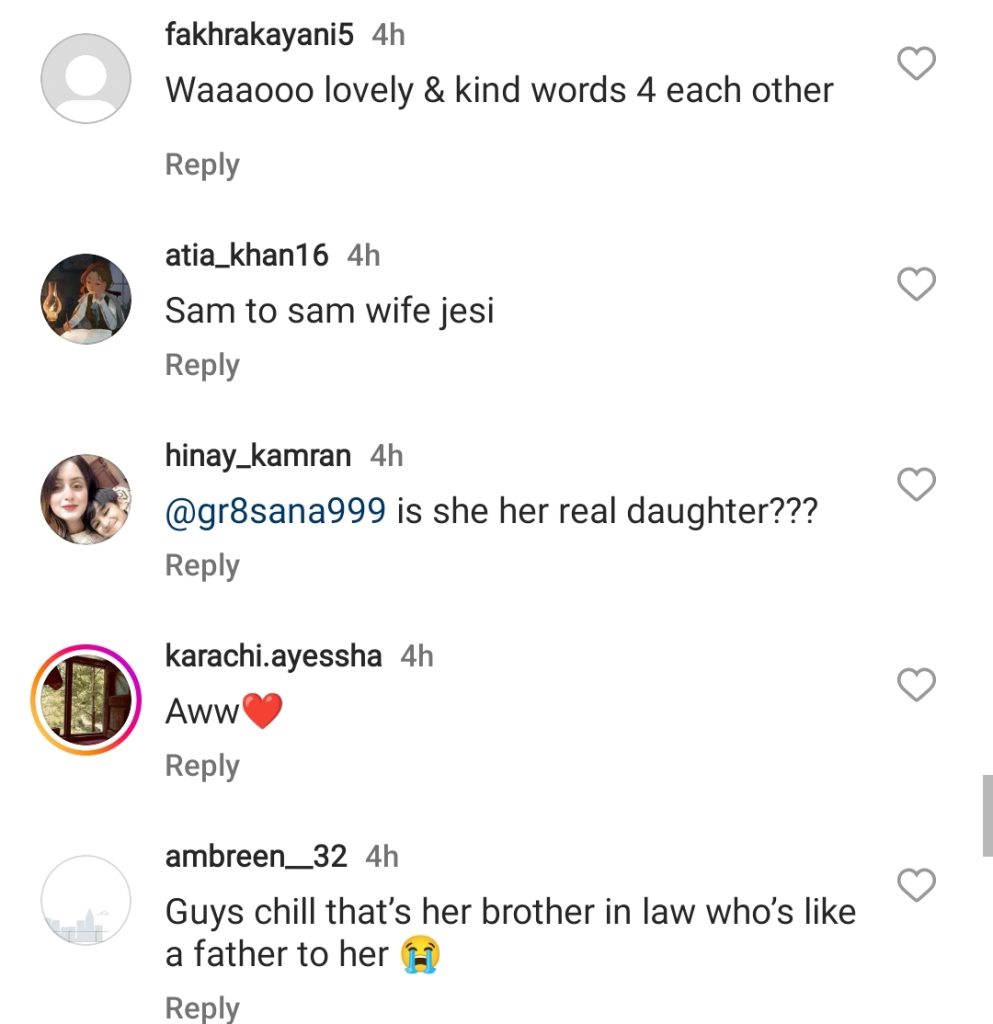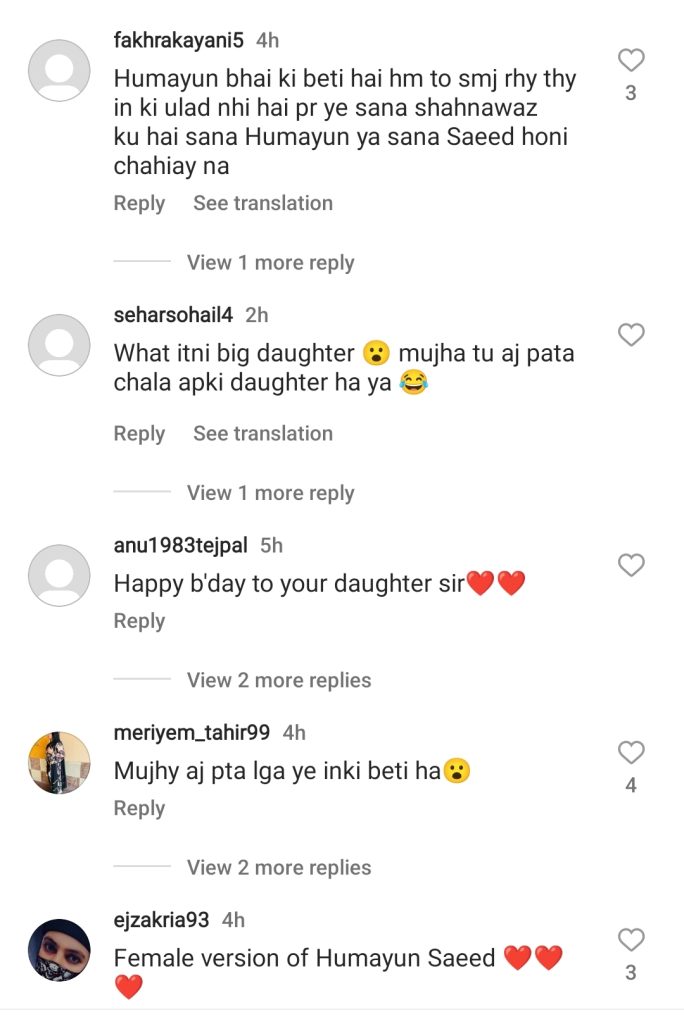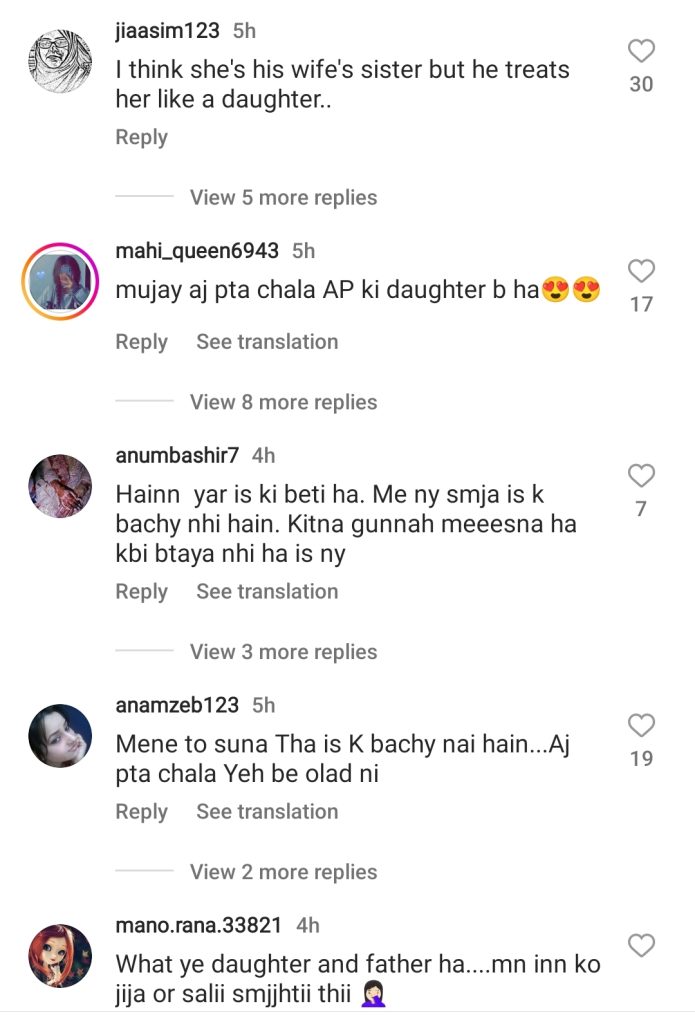 Here are a few adorable clicks of Samina Humayun Saeed and Humayun Saeed with Sana Shahnawaz: