Humera Arshad and Ahmed Butt have been one of the most controversial couples in the industry. They fought on and off with things always getting ugly to the point of divorces and custody battles. Again Humera has accused Ahmed of attacking her house and beating her family. On the other hand Ahmed says he went to see his son and Humera's brother attacked him.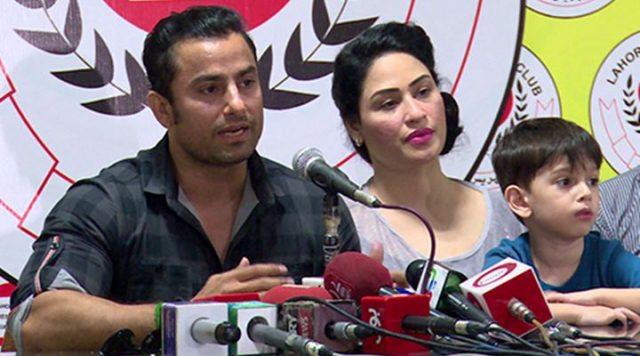 Now Ahmed and Humaira's brother along with two more people from both sides are in police custody. Humaira said that Ahmed has agreed to leave the child to her if she signs her house to him but now he wants both the child and her money. She further said she will not give anything to him. On the other side Ahmed is denying all allegations.
What one can wish is that both parties come to an agreement since the life of a child is involved!