I Am Karachi Film Festival To Begin On February 23rd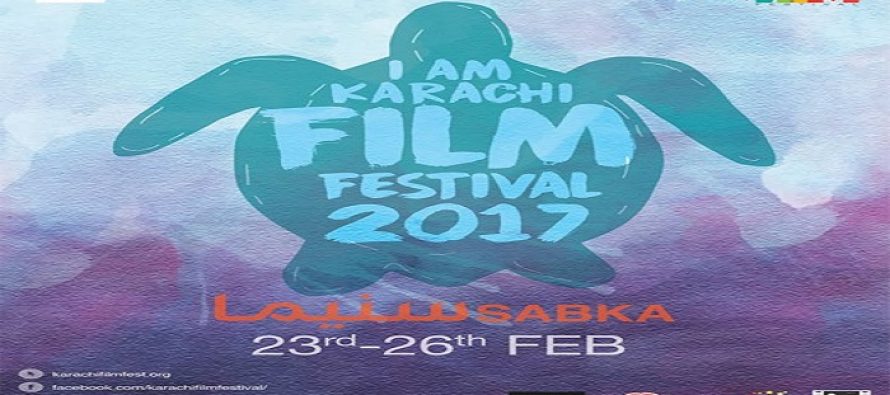 I Am Karachi Film Festival 2017 is all set to be one of the largest international film festival in Pakistan and will be a treat for all the movie lovers. KFF 2017 is brought to you by Mateela films, I am Karachi and Cinepax. It will be bringing films from all over the world to Pakistan as well as host some of the most renowned international filmmakers in the bustling city of Karachi. In its first year the festival will screen films by invitation only, host academic and industry specific panel discussions, Master Classes and Pakistan's first Film Market.
This is going to be great way to celebrate the culture and films of different regions. According to HIP, General Manager Marketing for Cinepax Cinemas, Mohsin Yaseen, told them how during the allotted days the festival will be hosting 18 premieres of award winning feature films hot off the international festival circuits including Venice, Cannes, Berlin and more. Filmmakers will be coming in from Germany , France, India, Nepal, Iran , Saudia Arabia, Afghanistan and United States. The festival will kick off on February 23rd and will end on February 26th.
Movies which will be played at KFF 2017 will be:
Gardab (Pakistan)
Kalo Pothi (Nepal)
Moh Maya Money (India)
Mina Walking (Afghanistan/Canada)
Island City(India)
The Fits (America)
Nachom Ia Kumpasar (India)
We Are The Tide (Germany)
Barakah meets Barakah (Saudi Arabia)
Song of Lahore (Lahore)
Jago Hua Savera (Pakistan)
The Red Turtle (France/Belgium)
Hotel Salvation (India)
Chawthi Koot (France/India)
The Tiger Hunter (America)
Nafas (Germany)
---