The Hindi Medium actress, Saba Qamar is riding high on the horse of success. She has appeared in a number of television shows and advertisements in Pakistan. The starlet will be back on our TV screens with a new project called Baaghi, where she will play the role of late social media sensation Qandeel Baloch.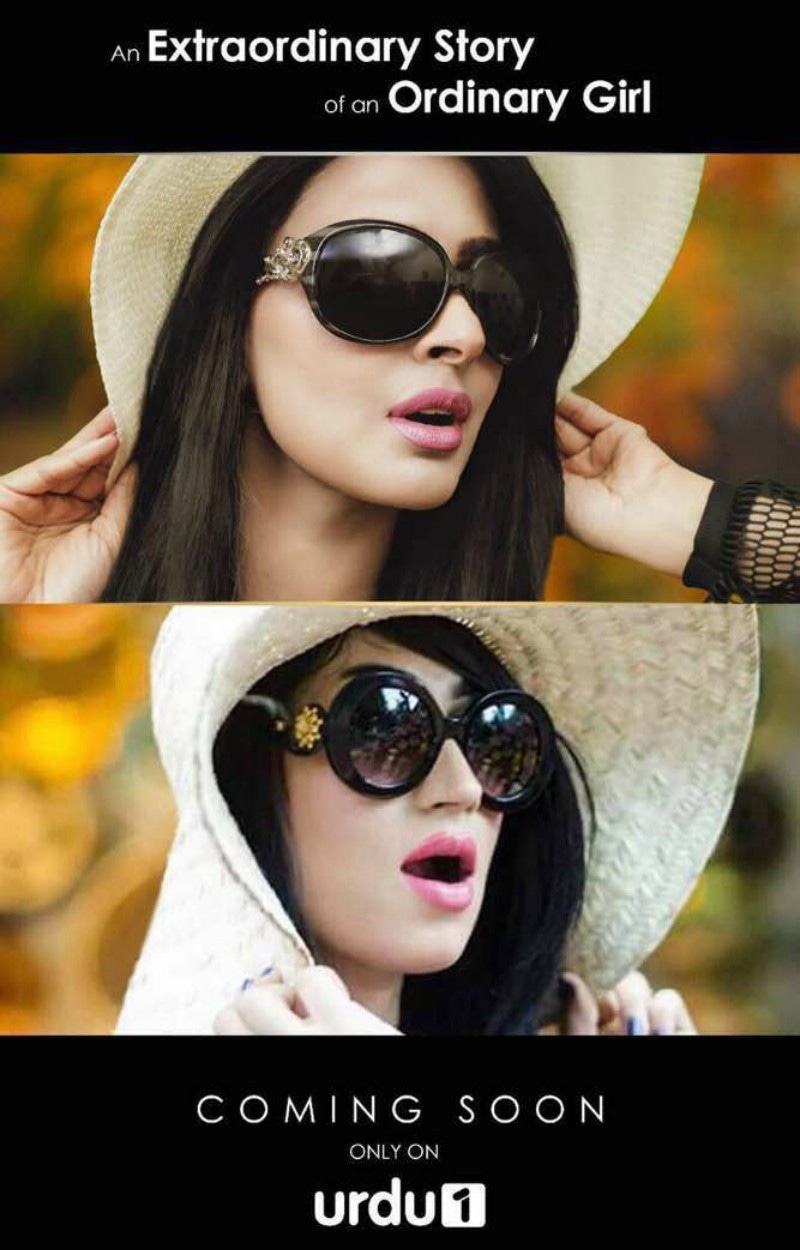 "I am going to be playing Qandeel Baloch in a biopic," Saba reveals to Images. "I have cut my hair in order to play her," says Saba. "It's going to be exciting."
The biopic is a Paragon Production, produced by Nina Kashif, General Manager of Urdu1.

"We want to tell Qandeel's story in a very sensitive way," says Nina. "We do not want to glorify her nor do we want her to look pitiful. She was a victim of honor killing and this is what we will particularly be highlighting. The story has been written by Shazia Khan, the screenplay is by Umera Ahmed and Farooq Rind will be directing."
Besides Saba in the lead role, the cast also includes Sarmad Khoosat, Ali Kazmi and Osman Khalid Butt.
When asked how does Saba feel about playing Qandeel, a figure who divided opinion with her social media presence?
"An actor is not defined by boundaries and I am not afraid at all," Saba says "Qandeel was a victim and a fighter and somebody needs to tell her story. She was a woman who went from place to place trying to find work for herself. She tried to work in transport, read devotional naats on TV but wherever she went, she was misused by people. It was only much later that she chose to make videos on the Internet. And she did all this and earned money and used it to support her family. Her family didn't have any problems taking money from her but they felt that it was all right to turn around and kill her in the name of honor."
"Qandeel represented the double standards that exist in our society," continues Saba. "She had the courage to expose how two-faced people could be. There were many people that condemned her in the name of religion but tell me, doesn't religion tell us to abide by many things? How can we choose to selectively follow what we find comfortable and attack anybody who tries to break free from the norms that we choose to set."
"I am so proud that I ventured out of my country with a 'dhang ki (decent) film'. Of course, I was excited to be working opposite Irrfan, but I didn't feel the urge to scream 'Oh my god!' or behave like a fan-girl. If he's an actor then so am I. Having said this, he is an incredible actor and has tremendous screen presence. There would be absolute flurry on the set when he was about to arrive. He used to be very amused by my nonchalance and called me Bindaas."

"I saw the movie and it has the makings of a complete hit. While watching the first-half, I laughed several times. During the second-half, I cried. I am looking forward to its release."
"Let them follow," shrugs Saba. "Everyone has to die someday. I'd rather die after doing something worthwhile."