There is no denying the fact that the way actors translate characters on-screen makes all the difference. The actors have the power to make or mar a character with their performance. Most Pakistani dramas revolve around women protagonists therefore female performances in any drama contribute to its success. This year, many Pakistani actresses experimented with different roles. There were others who stood out in supporting roles. Some of them even made clichéd characters an absolute treat to watch. There were also those actresses who made their presence felt even though some of them did not get a lot of screen time. There were others who started acting only recently or are really young yet they managed to do complete justice to the characters assigned to them. And then there were those main protagonists who made sure that their acting stayed true to their character from the beginning right till the end. We are truly indebted to all these hardworking women who continue to impress and awe us every year. Some of these actresses have been continuously making it to this list for many years now.
Here is the list of the most impressive performances by Pakistani actresses in 2022:
Sana Javed (Aye Musht e Khaak)
Sana Javed played the role of Dua in the drama serial Aye Musht e Khaak. It was the kind of character that required a lot of subtlety & maturity to convey its essence & what she stood for & Sana Javed succeeded in creating that impact on screen. Dua was level-headed & knew what she wanted from life as well as her life partner, therefore she did not settle for anything less. She was deeply affected by everything that happened but did not let her family face the brunt of it. Sana Javed gave a measured performance in the drama serial Aye Musht e Khaak, making it one of the strongest of her career.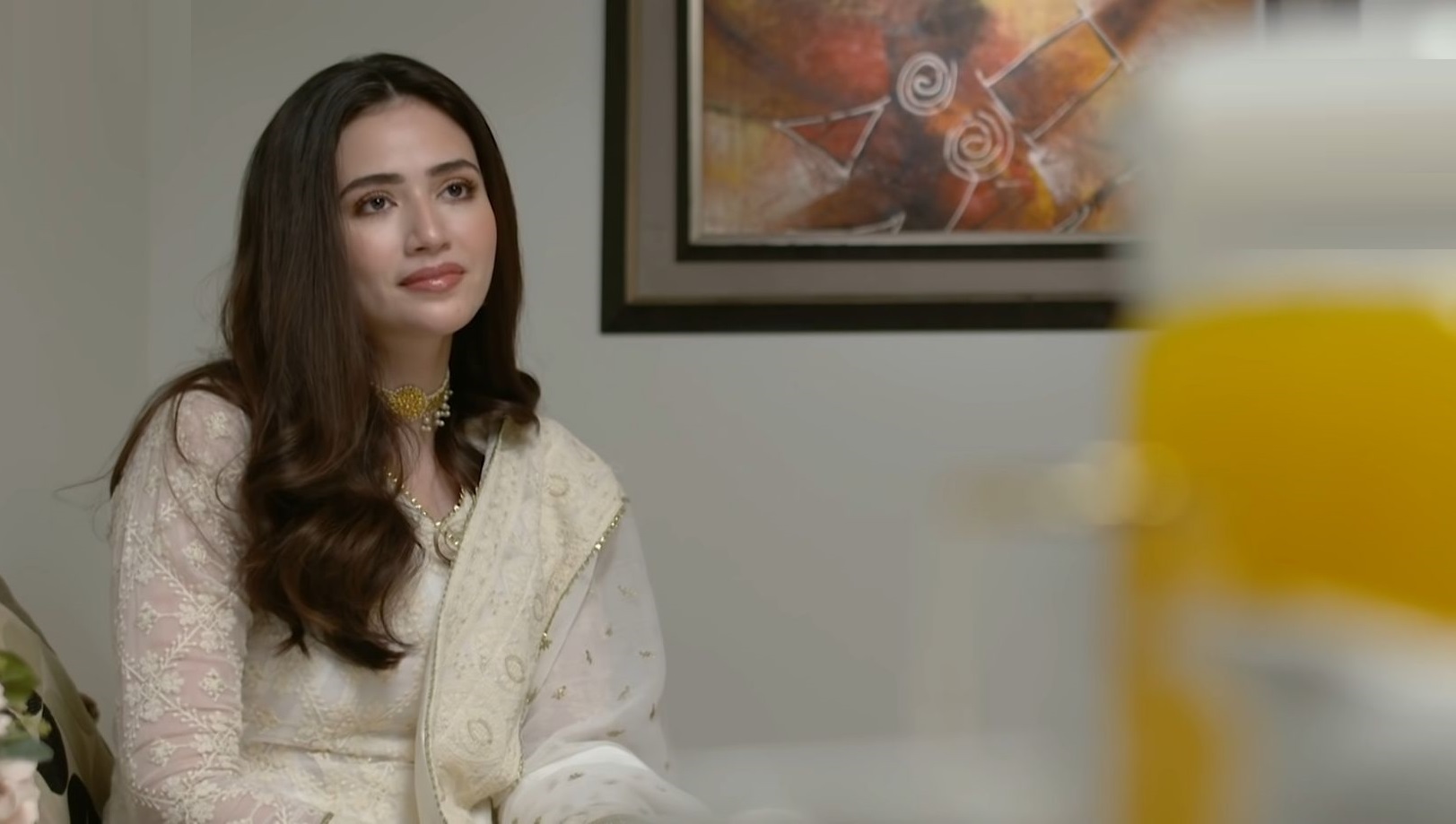 Yumna Zaidi (Bakhtawar)
Yumna Zaidi is an exceptional performer who makes it to the best performances list every year. Each year, she chooses at least one such character and drama which wins the viewers over completely. We have seen her performing so many unique characters but she never fails to surprise and impress. This year, she took experimenting to a whole new level when she chose to play yet another challenging character in the drama serial Bakhtawar. Bakhtawar leads a double life therefore Yumna Zaidi was given the difficult task of enacting a character that had two different identities and personalities. She is just as impressive as the confident Bakhtu as she is in her vulnerable moments as a young girl who is trying really hard not to give up. This is literally the kind of performance that could have made or destroyed the drama. Yumna Zaidi makes Bakhtawar and Bakhtu both stand out in their own way.
Huma Nawab (Bakhtawar)
Huma Nawab made a comeback to television a few years back and since then she has been part of many dramas with a star cast. She has been seen playing the role of the main protagonist's mother several times. This year she is playing the role of Bakhtawar's mother in the drama serial Bakhtawar. The character itself is quite likable as well but Huma Nawab definitely deserves tons of credit for making sure that this mother comes across as naïve and loving and not irresponsible. Her mannerisms and body language in the drama as well as her on-screen chemistry with Yumna Zaidi makes their scenes together wholesome. Huma Nawab makes it easy for the viewers to relate to her character and definitely makes the character even more likable.
Samina Ahmed (Badnaseeb)
Samina Ahmed is not just a remarkable actress but she also exudes unmatched grace in every single character she plays on-screen. In the drama serial Badnaseeb, she played the role of a mother and most importantly the grandmother of the main protagonist. Her character had so many positive traits and there was an entire journey that was covered in 20-plus episodes. Samina Ahmed made us fall in love with her character because she was perfect as a strong woman who made some difficult choices with the utmost dignity. She was the perfect choice for playing this role.
Anoosheh Rania Khan (Badnaseeb)
There are few young actors who made it to the best performances list because there were so many outstanding performances by the older lot this year. Anoosheh Rania Khan played the younger version of Dua, who was the main protagonist. She performed the role so well that when Dua's journey as a grown-up started, we had a really difficult time warming up to it. One of the main reasons why Dua's journey as a child resonated with us more was Anoosheh's solid performance.

Irsa Ghazal (Chaudhry & Sons & Habs)
Irsa Ghazal has always played subtle & straightforward characters, however this year, she decided to wow her fans & surprise them completely. She played the comic character of Daadi in Ramzan's special drama Chauhdry & Sons & needless to say, her antics were humorous. What made it funnier was seeing Irsa Ghazal going all out & giving this character everything she could to make it funny. Usually, drama viewers are used to seeing her in sober & sophisticated characters but this one was something unforgettable. She stayed in Daadi's element right till the end, making it one of the funniest yet strongest performances of this year.
In contrast to her character in Chauhdry & Sons, Irsa Ghazal played the role of Basit's mother in Habs. A mother who had nothing but pain & sorrow in her heart knowing that she had a strained relationship with her only son. She kept on trying to break the ice & make him realize that she never wanted to abandon him in the first place but she failed. The subtlety with which she played this character was beautiful. She wanted to make things right but still tried to keep a low profile knowing that her son was not going to give her the edge or any control of his life at all. Irsa Ghazal pleasantly surprised the drama viewers with her completely varied & strong performances this year.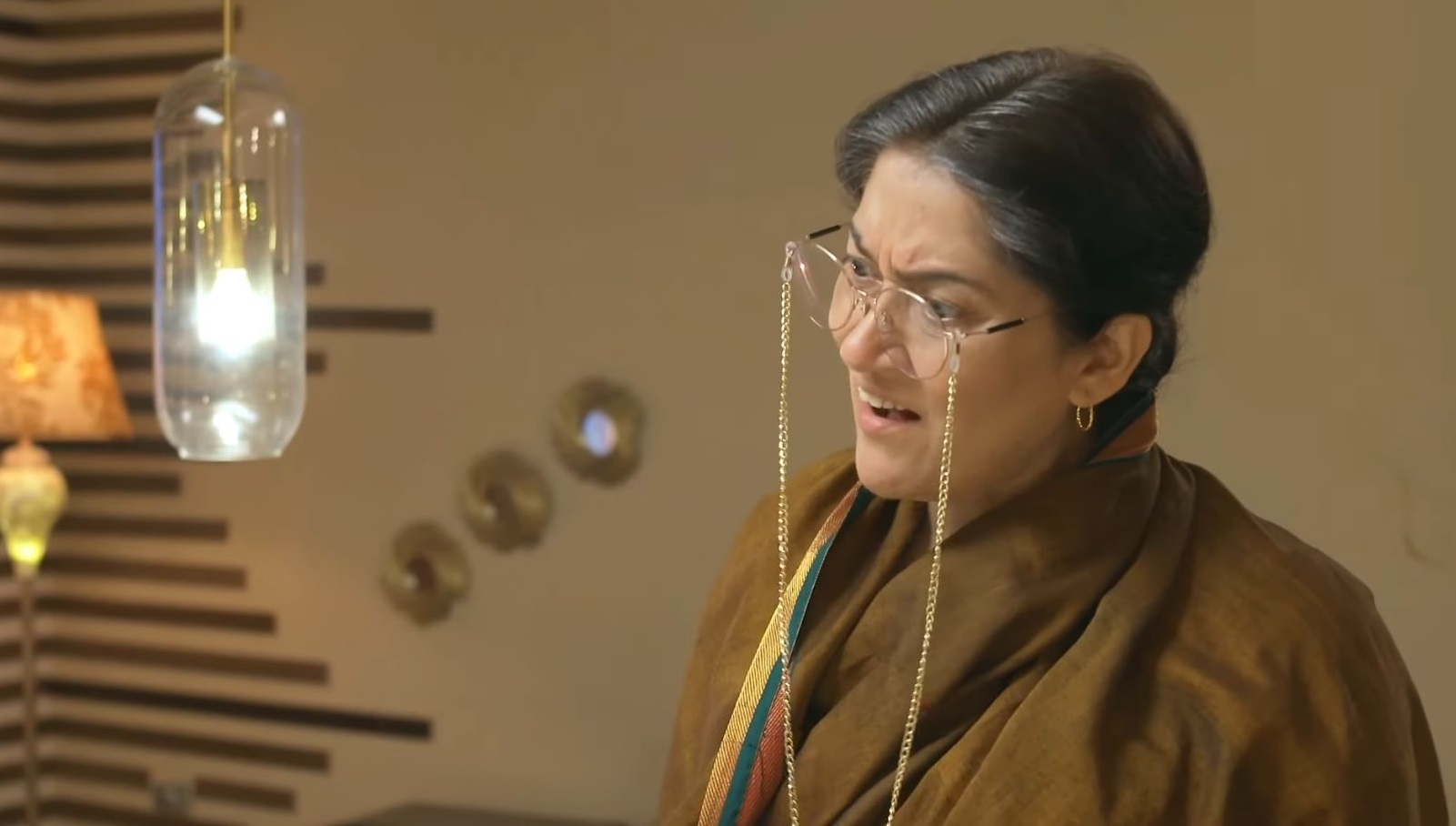 Shagufta Ejaz (Chaudhry & Sons)
Shagufta Ejaz has been playing the role of a mother in Pakistani dramas for the longest time. However, this year, she decided to take her performance a notch higher by playing the role of a mature unmarried Doctor who could not get married to Chauhdry Dildar Ali. Although this character had a lot of potential of being poorly received by the audience but the grace & dignity with which Shagufta Ejaz performed definitely won the hearts of the viewers. It was actually heartening to see a mature couple in the later stage of their lives rekindling the feelings they had for each other. Shagufta Ejaz not only performed this character beautifully, but she also looked gorgeous throughout the drama. It was pretty obvious that she put a lot of effort into creating this character & it was simply perfect the way it was.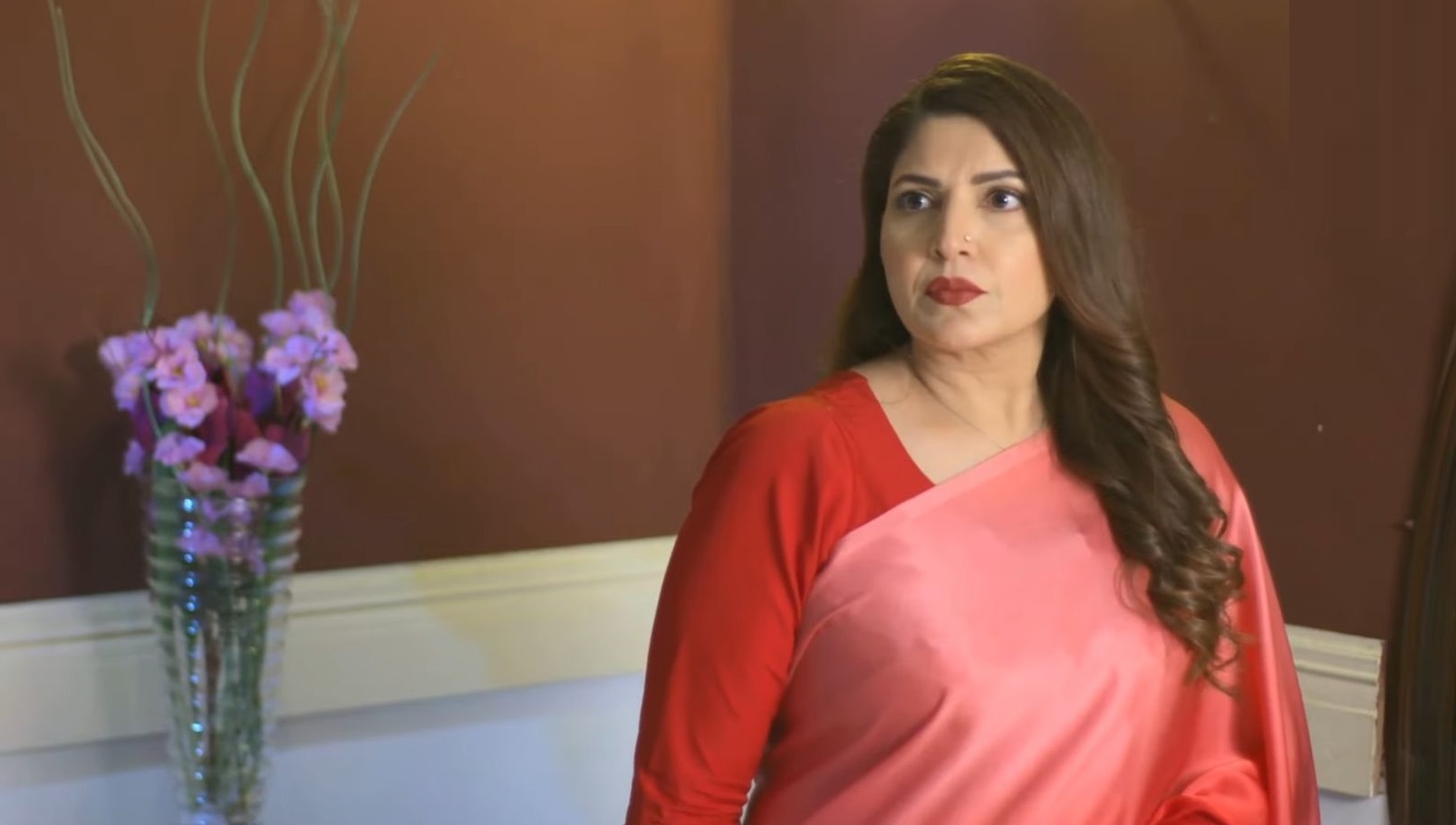 Hadiqa Kiani (Dobara)
Dobara was Hadiqa Kiani's second acting project. Although she is a well-established singer, most of us were not expecting her acting skills to be as versatile and impressive as they have been so far. Most of us thought Raqeeb Se would perhaps be her best performance but Hadiqa Kiani surprised everyone by choosing a drama completely different from her debut performance and acing it all the way. Hadiqa made sure that everything from Mehru's mannerisms to her wardrobe was perfect throughout. The character itself disappointed us many times but Hadiqa Kiani's performance always stayed on point. She made Mehru more likable by highlighting her strengths and showing her vulnerabilities convincingly on screen.

Sarah Nadeem (Dobara)
Sarah Nadeem did not get a lot of screen time in the drama serial Dobara but every time she made an appearance, she left a lasting impression. She was convincing and likable as a loving friend who was always the voice of reason whenever Mehru was confused. No one could have played Nayyara's character better. She carried her character with grace and made sure that Nayyara's wisdom shone through. Sarah Nadeem is a medical practitioner with a long list of achievements in the profession. She had a childhood dream to pursue acting which materialized with Taana Bana. She has a natural knack for acting and translates the characters she plays impressively on-screen. We loved her in Dobara and would love to see more of her.
Sakina Samo (Dobara)
Sakina Samo has been associated with the Pakistani drama industry for many decades now. In all these years she has played so many different roles and each one of them has stayed with the viewers long after the dramas she was in went off air. Her most recent role as the nosy nand in Dobara could easily have been a toxic and negative character but the way Sakina Samo translated it on-screen, it actually became entertaining. The best thing is that she did so without taking away the essence of the character, Durdana appa/phupo was not a positive character at all but the performance made it agreeable nevertheless. Her expressions and body language made her scenes amusing and enjoyable. She should definitely do more characters that give her enough room to show her comic side.

Naeema Butt (Fraud)
Naeema Butt has been a part of a few Pakistani dramas. One of her notable dramas was Ehd e Wafa, however this year, she has been seen in the drama serial Fraud & she has proved that she not only knows the art of acting but has a very strong screen presence too. In a track that already has been speculated right from the beginning of the drama, Naeema Butt has made sure to add some depth that hooks the viewers & makes them want to see more of it. Her chemistry with Ahsan Khan is also pretty convincing & she has made sure to stylize herself to suit the dynamic of her character. Naeema Butt surely has given a very strong performance in the drama serial Fraud.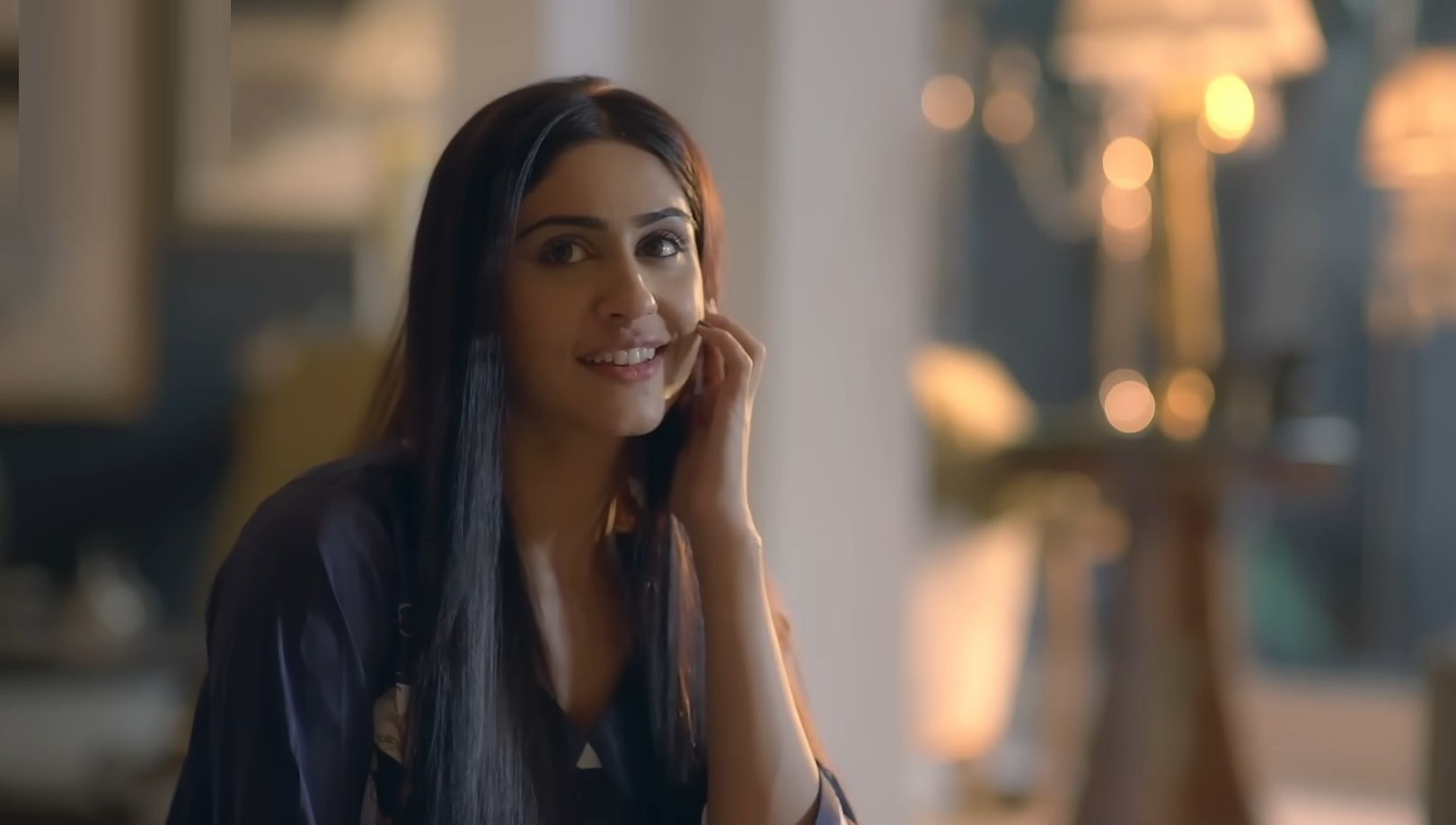 Rabya Kulsoom (Fraud)
Rabya Kulsoom definitely has some experience of acting up her sleeve but the way she has showcased her talent as a performer in the drama serial Fraud is praise-worthy. Right from the beginning, she made Maila's character likable by adding nuances to her performance. She formed such great chemistry with Saba Qamar that she actually looked like her sibling & a strong support system at that. In recent episodes where Maila is seen mourning the loss of her husband, Rabya Kulsoom has given an emotionally charged performance that actually makes the viewers feel Maila's pain. Rabya Kulsoom should definitely take up more projects & showcase her acting prowess because she is one convincing performer.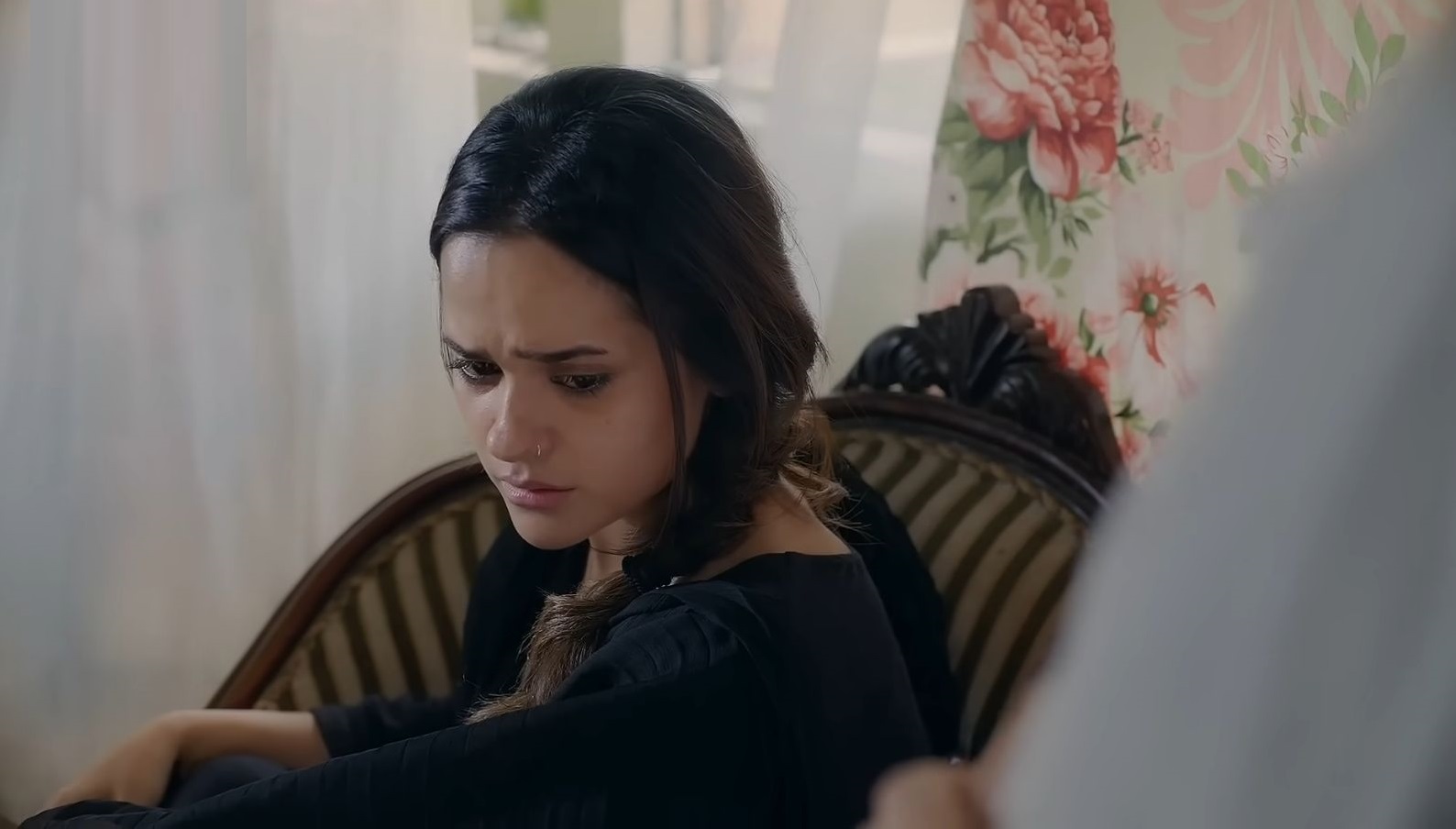 Ushna Shah (Habs)
Ushna Shah has definitely come a long way. Ushna Shah is one of those actors to have shown how far she has come & how hard she has worked to refine her craft as an actor. It most certainly is not easy to have a style of your own, conveying everything subtly yet making your characters have a different & distinct feel. Ushna Shah has played the character of Ayesha to perfection & has made Ayesha look relatable every step of the way. This is one performance of Ushna that will be remembered for a long long time. Ushna is at that stage of her career where her association with any project can definitely guarantee it being a good script with substantial characters.
Dania Enwer (Habs)
Dania Enwer has been a part of the industry for a few years now however, it won't be an overstatement that her performance in Habs has put her name on the map. Dania Enwer has played the character of Bano in Habs – a financially independent girl who despite bearing the financial burdens of her family has not stopped wishing for her happy-ever-after. Although things have never been in her favor in her personal life but she has always conducted herself with dignity. Dania Enwer has embraced this character & made it her own, so much so that the viewers can not imagine anyone else being Bano in Habs. This is one strong performance by Dania & we hope to see her being a part of more & more projects in the future.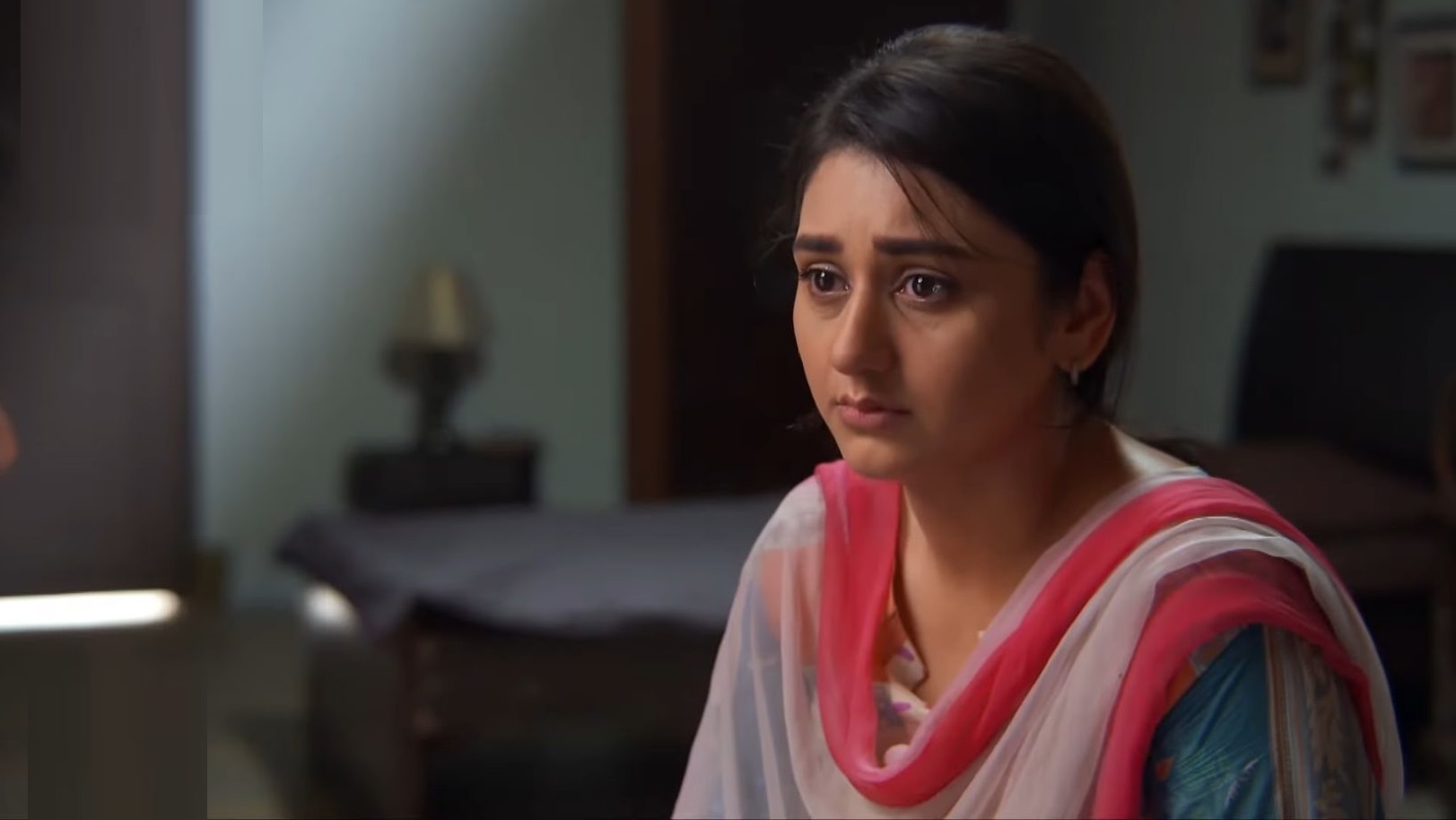 Janice Tessa (Habs)
Janice Tessa has debuted in the drama serial Habs & she has shown clearly that she is a confident performer who is not shy to face the camera. She has played the character of Zoya phenomenally. Her expressions, tonality, and overall demeanor make you forget that this is her first ever substantial project & she is working in a drama for the first time. She happens to be portraying a character that has a lot of margin to look completely negative but Janice has not allowed that to happen, in fact, you do understand why she reacts this way. Janice Tessa is young & a confident performer, therefore it makes us excited to see what more projects will come her way.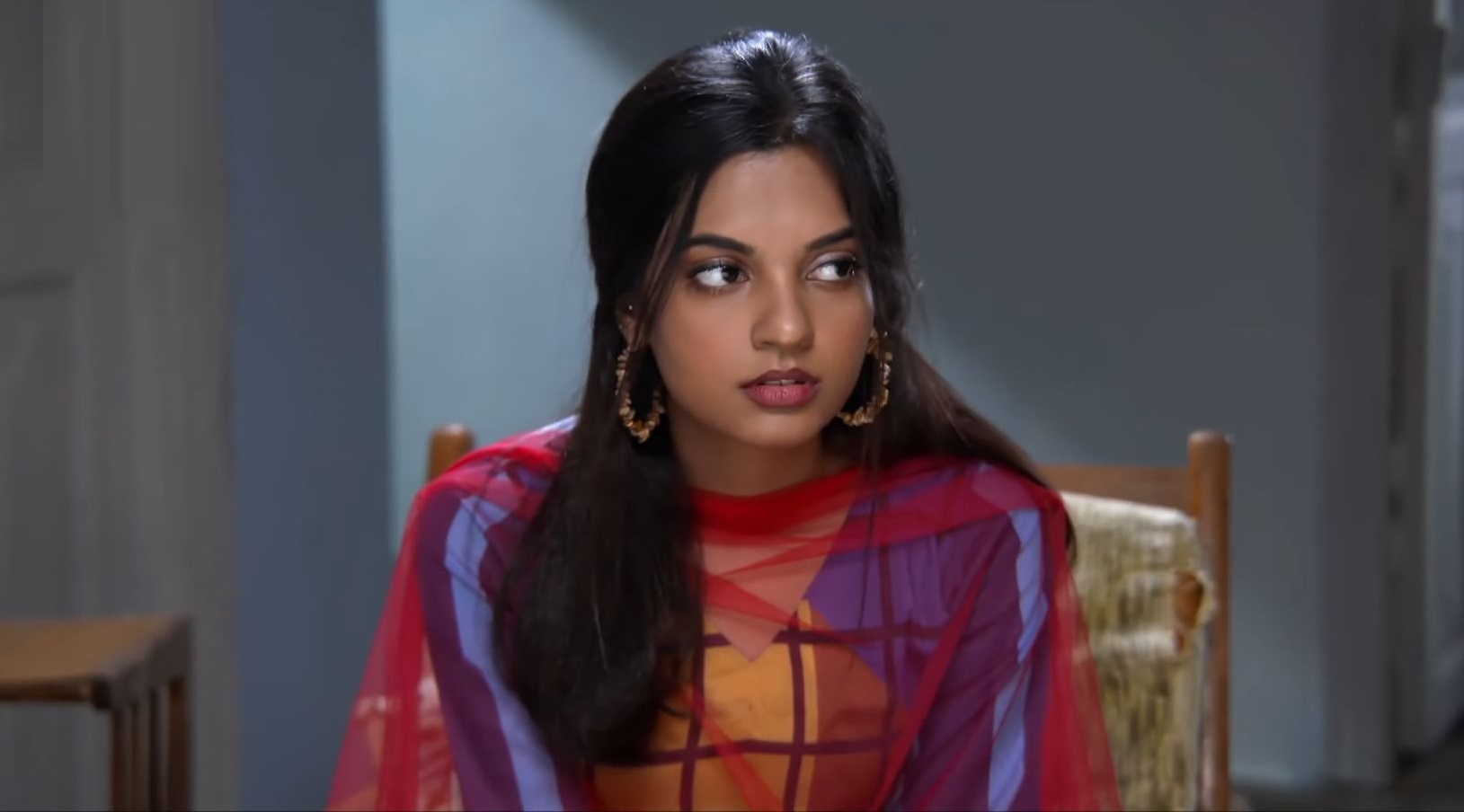 Hina Rizvi (Habs)
Hina Rizvi has been a part of a few dramas so far however her performance in the drama serial Habs is not only noticeable but very realistic. She has played the character of Bobby Pupho, a middle-aged unmarried woman who has her own inhibitions but when it comes to her nieces, she makes sure to extend them the support they don't get from their mother. The dejection & lifelessness in her eyes, understanding that things did not work in her favor but still fighting through it every day has been portrayed beautifully by Hina Rizvi, making it one of the strongest performances seen in the drama.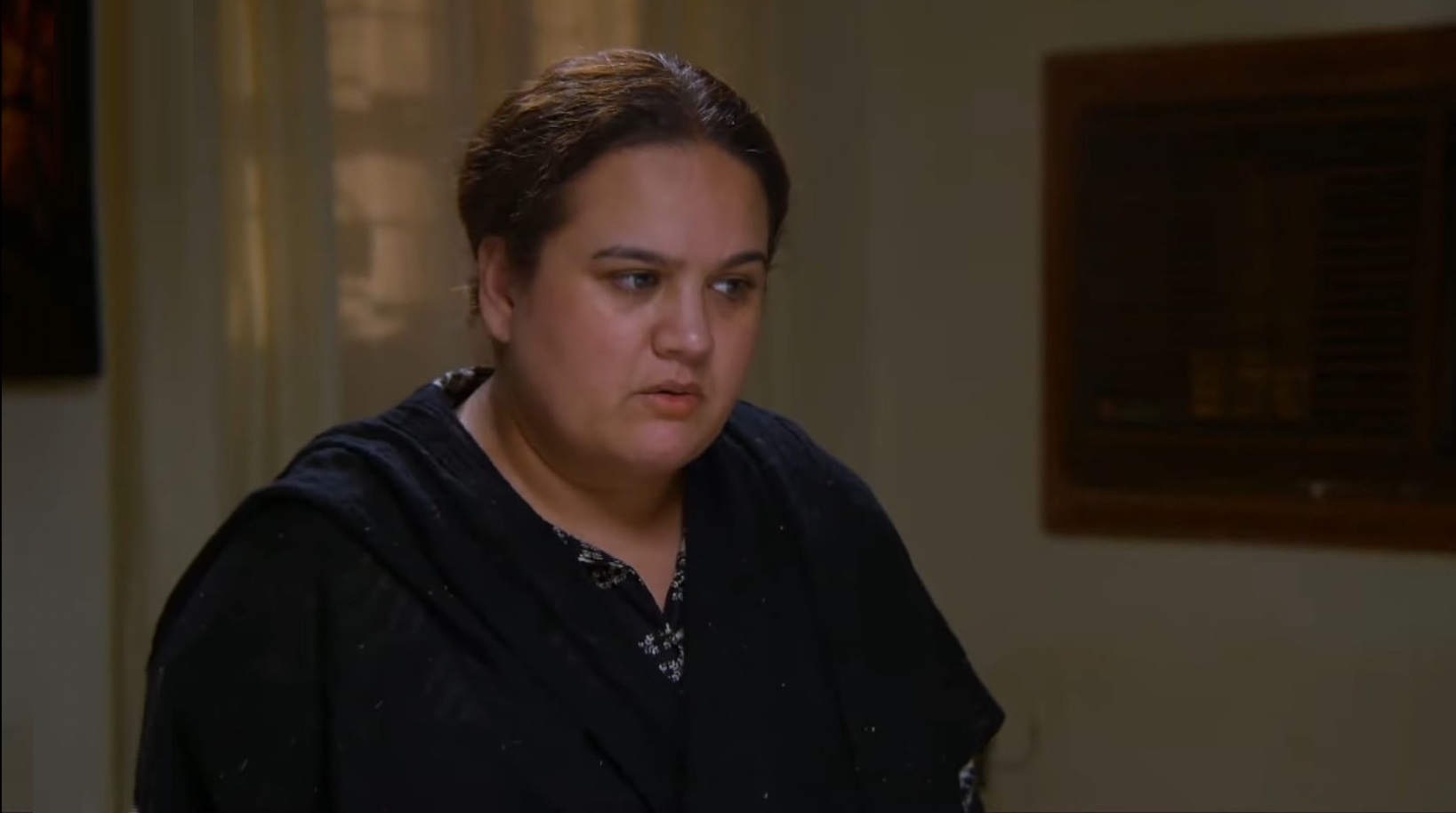 Saba Faisal (Habs)
Saba Faisal is a seasoned actor who has probably played all sorts of characters under the sun. However, it is impressive that despite playing such a variety of characters, she can still make her characters look & feel different. In the drama serial Habs, she plays a cold & emotionally unavailable mother who has her own twisted way of approaching things. She makes it look like she has the best interest of her daughters whereas she is only saving herself from misery. Saba Faisal has added a comic layer to this character which comes naturally to the character of Qudsiya, making it one of the best & most effortless performances that we have seen from her in 2022.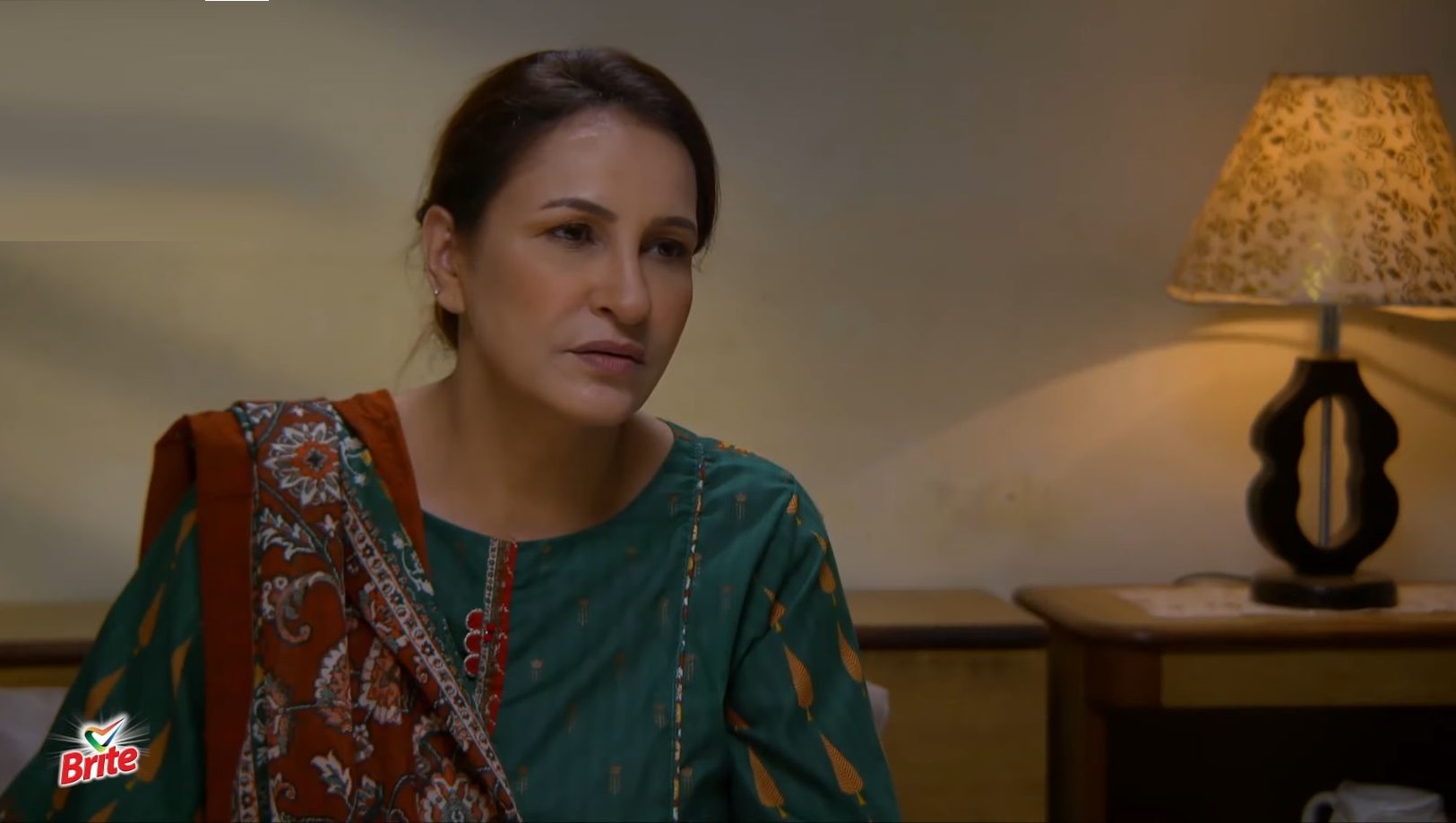 Ramsha Khan (Hum Tum & Sinf e Aahan)
Ramsha Khan is not just a brilliant actress but she also chooses the dramas she acts in wisely. Most often, she chooses to play progressive and layered characters. This year, she played Neha Qutub ud Din's character in the Ramazan special drama and nailed this role like a pro. The character itself had so much going for it but it could easily have been annoying as well if Ramsha did not translate it on-screen so effortlessly. She made us look forward to her scenes and root for her character. This performance went to show that she is not just a gifted actress but is also versatile. She also played the character of Pariwesh in drama serial Sinf e Aahan, once again showcasing her talent and range as an actor.
Arjumand Rahim (Hum Tum)
Arjumand Rahim does not take up a lot of acting projects but we are so glad that lately, she has been choosing the kind of roles and dramas which make her performances stand out. Arjumand's role in Hum Tum was just as amusing and the same time meaningful as all the other characters. She was convincing as the housewife who was not the best at her job but was always trying to deliver. Arjumand's comic timing impressed us more than anything else. She gave this character her best and made it enjoyable to watch.
Uzma Beg (Hum Tum)
Uzma Beg's performance in Hum Tum fit the character so perfectly that Tammana Begum became one of our favorite supporting characters in the drama. She did not hold back while translating Tammana's relentless and fun take on life. She made sure that her character had the viewers' attention throughout and never ceased to impress and entertain us.
Maya Ali (Jo Bichar Gaye)
Last year Maya Ali truly disappointed us with her performance in Pehli Si Mohabbat but this year she proved that she is a remarkable actress if given the right role and if she works with the right director who brings out the best in her. Maya Ali started her acting career under the guidance of Haissam Hussain and this year she worked with him again. She played the lead role in Jo Bichar Gaye, which was nothing short of a masterpiece. Her character in the drama Sonia went through many phases as the story moved forward and Maya Ali made every dimension of her character come alive on screen. She looked like someone from that era and she did so well with the subtle and the more powerful scenes both. This list would be incomplete without her.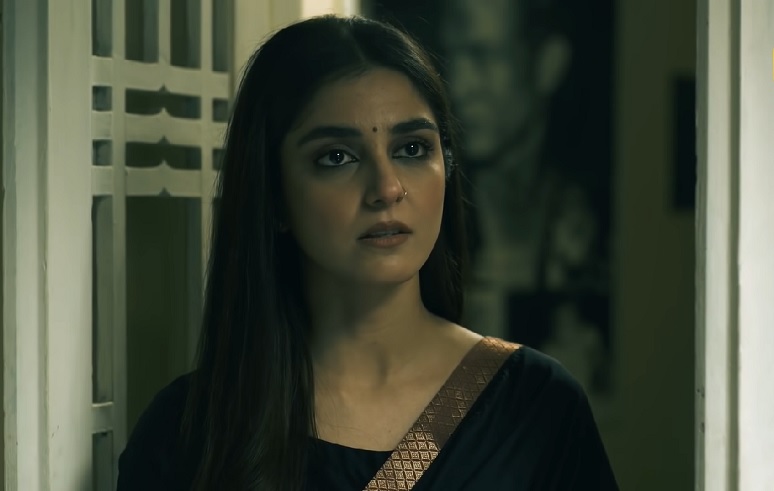 Nadia Jamil (Jo Bichar Gaye)
Nadia Jamil made a comeback to television with a role that gave comic relief and light-hearted moments in a play that did not have a lot of those. Nadia Jamil is an exceptional actress who literally transforms herself to fit the roles she plays and she did just that when she played Shabnum's character in Jo Bichar Gaye. This was another one of those characters that went through a traumatic journey. Nadia Jamil excelled in highlighting every shade of her character throughout. It was an absolute delight watching Nadia Jamil on screen after such a long time.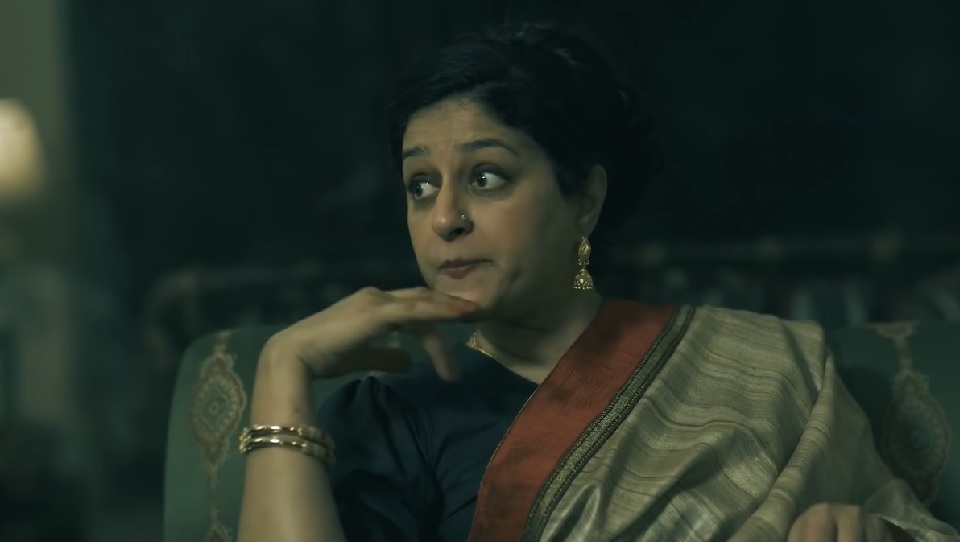 Hiba Bukhari (Mere Humnasheen & Pehchaan)
It won't be wrong to say that this was Hiba Bukhari's year. She has definitely come a long way & has proved her mettle as an actor. The thing that makes Hiba stand out the most is her choice of scripts & then the way she creates a personality of that character by fitting in it effortlessly goes to show her range as a performer & an actor. Hiba Bukhari definitely deserves credit for Mere Humnasheen's success because her convincing performance made this drama worthwhile. The innocence that Khajista's character embodied was beautifully portrayed by Hiba.
Hiba Bukhari was also seen in the drama serial Pehchaan this year & it definitely was not an easy feat showing the character in two age brackets of her life. However, Hiba not only made everyone love the character of Sharmeen but also feel for her every step of the way. All the issues & problems that Sharmeen felt throughout her marital life were executed with a lot of clarity, making it one of the best performances of Hiba Bukhari's career.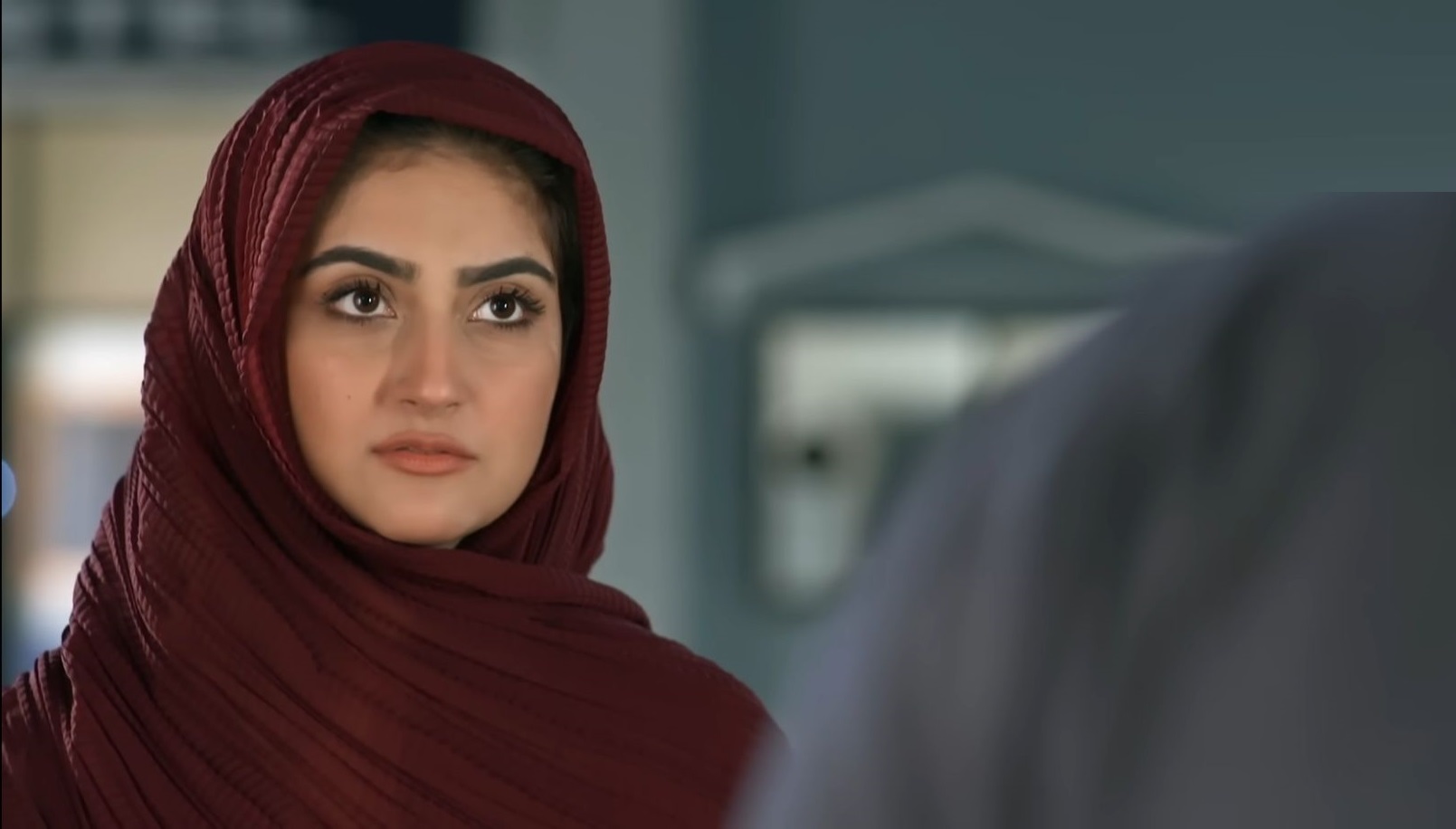 Sonya Hussyn (Mor Maharan)
Sonya Hussyn is another ace actress who chose to be a part of a drama that was on a novel topic. Her character in Mor Maharan is that of an educated, ambitious and eloquent young woman who has a definite purpose in life. The drama overall definitely failed to impress but Sonya Hussyn's performance made her character even more appealing on screen. We loved her portrayal and continue to watch the drama because of her.
Sammiya Mumtaz (Mor Maharan)
Sammiya Mumtaz has been typecast multiple times but we are glad that she is finally experimenting with different roles. She is playing the role of Almas, a woman who runs a big business and has many personal challenges as well. Sammiya Mumtaz made sure that her look for the drama fit the character she is playing and her performance has been remarkable. There are so many different sides to this character; strong and weak. Sammiya has made sure that all these sides of the character shine on-screen.
Nadia Khan (Pehchaan)
It is always great when actresses choose to play roles that have room for performance and they do everything they can to make these characters come alive on-screen. Nadia Khan did just that when she chose to play Safina's character in Pehchaan. She played the role of an old woman who had been abandoned by her family when she was young. Nadia Khan surprised us with her portrayal. She did not hold back in any of the scenes and made her character one of our favorites in the drama.
Sania Saeed (Sang e Mah)
Sania Saeed has given one convincing performance after another for so long. Every single time Sania Saeed graces the screen of Pakistani drama viewers with her presence, it is given that she is going to make it unforgettable & so was the case with her performance in Sang e Mah. She played the character of Zarghona, a woman of substance who defied all the norms & stood up for herself in a very conservative society. Sania Saeed has a strong screen presence but in Sang e Mah, it was on another level. Every single scene of hers had so much to offer, in those scenes where she only had to emote through her eyes, she effortlessly conveyed what Zarghona was thinking. It was definitely one of the best performances we witnessed this year by Sania Saeed.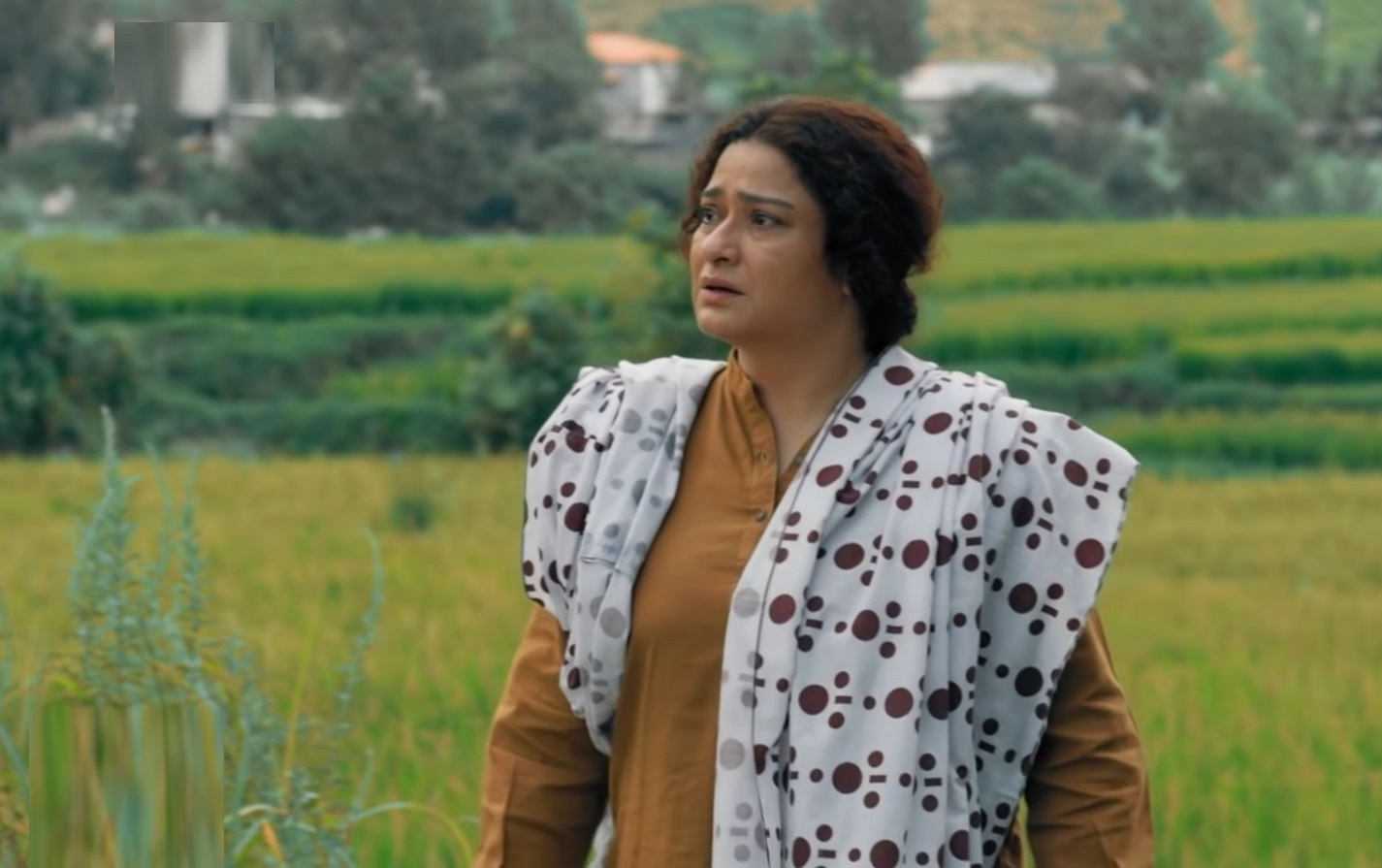 Hania Amir (Sang e Mah)
Although Hania Amir has earned a lot of appreciation for her performance in the drama serial Mere Humsafar, it won't be wrong to say that her performance was stronger in Sang e Mah. She played the character of Gulmeena, a love-stricken young girl who did not want to go against her mother – saddened by her fate but still having the strength to fight her way through it all. Hania Amir looked the part & was effortless in Sang e Mah, giving one of the strongest performances of this year.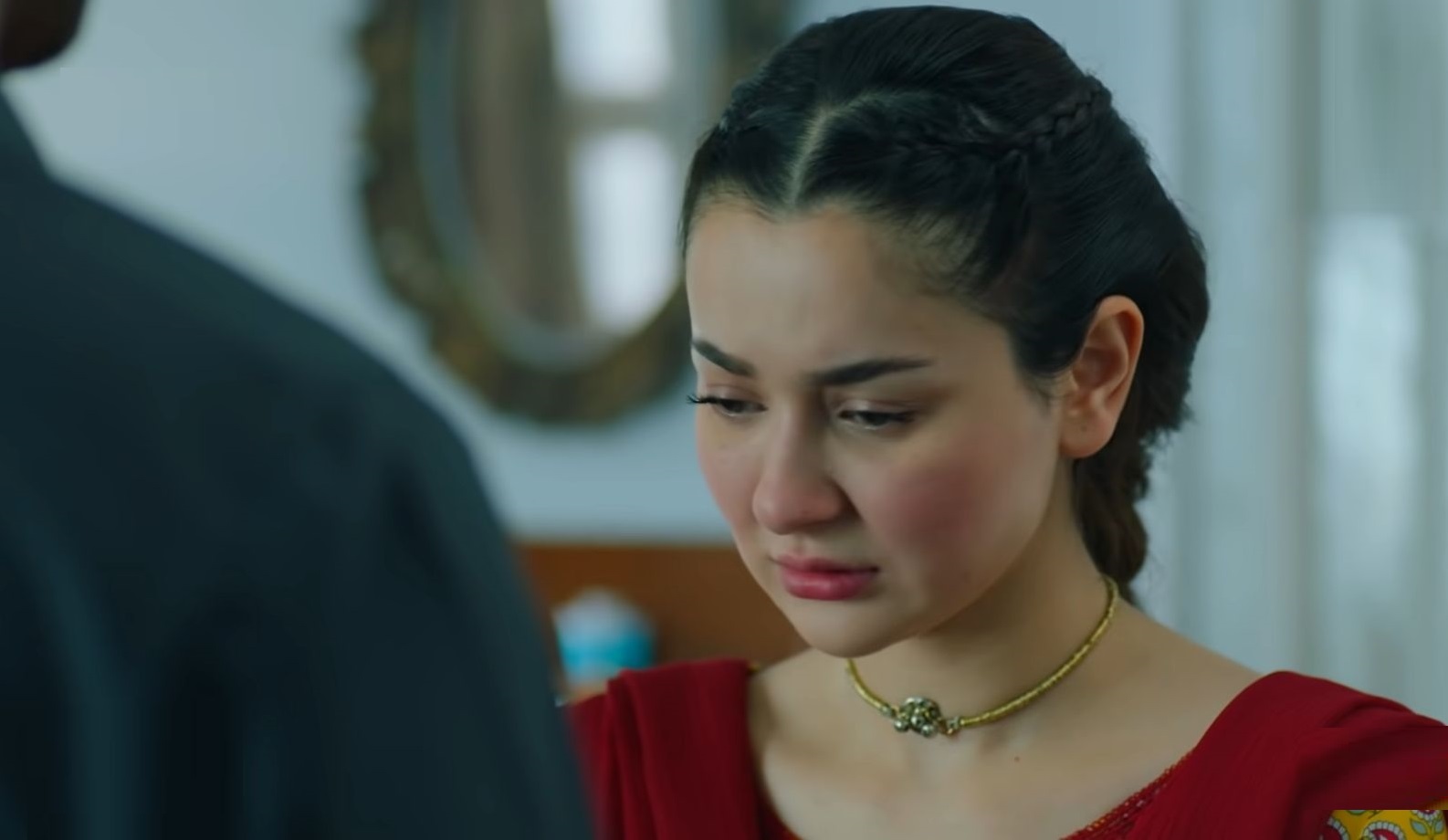 Kubra Khan (Sang e Mah)
Kubra Khan played the character of Shehrzaad in the drama serial Sang e Mah. A young, independent girl who put up a brave face but was still fighting the demons from her past that haunted her day & night. There were a lot of scenes where Kubra had to only showcase Shehrzaad's ordeal with the help of expressions & tears & she succeeded in doing so. She also brought a lot of zen with her subdued portrayal in a drama that was overcharged with such heavy emotions that consumed the viewers. It was definitely one of the best performances of Kubra Khan's career as an actor.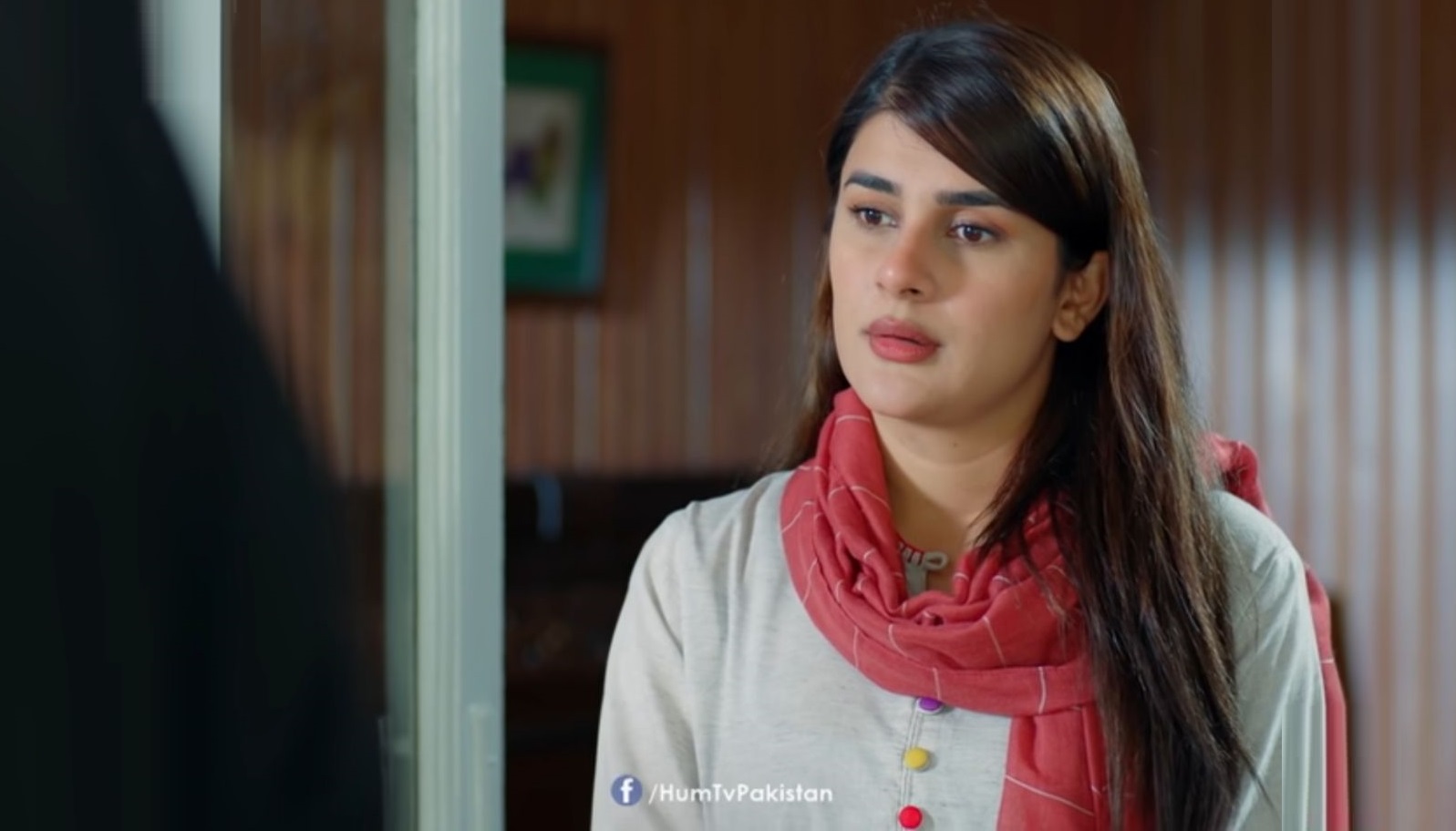 Dananeer Mobeen (Sinf e Aahan)
Dananeer Mobeen debuted as an actor in the drama serial Sinf e Aahan. Although her association with the ISPR project brought a lot of criticism her way as the drama started airing & her character of Syeda Sidra Batool started making an appearance, more & more people started loving Dananeer as Sidra. Her character was added as a much-needed comic relief but the way Dananeer made it look adorable & cute was commendable. It could have gone wrong for Dananeer but it was her strong, effortless & confident performance that convinced everyone that she could act & was just as talented as any other actor in the supporting cast of the drama. Sidra's accent was slightly Punjabi & considering that Dananeer herself is not from a Punjabi background, but she succeeded in making it sound believable & didn't overdo it was another win for her. Overall, Sidra's scenes were a breath of fresh air & it won't be wrong to say that if it wasn't for Dananeer Mobeen, Sidra's character could've easily vanished from everyone's memory.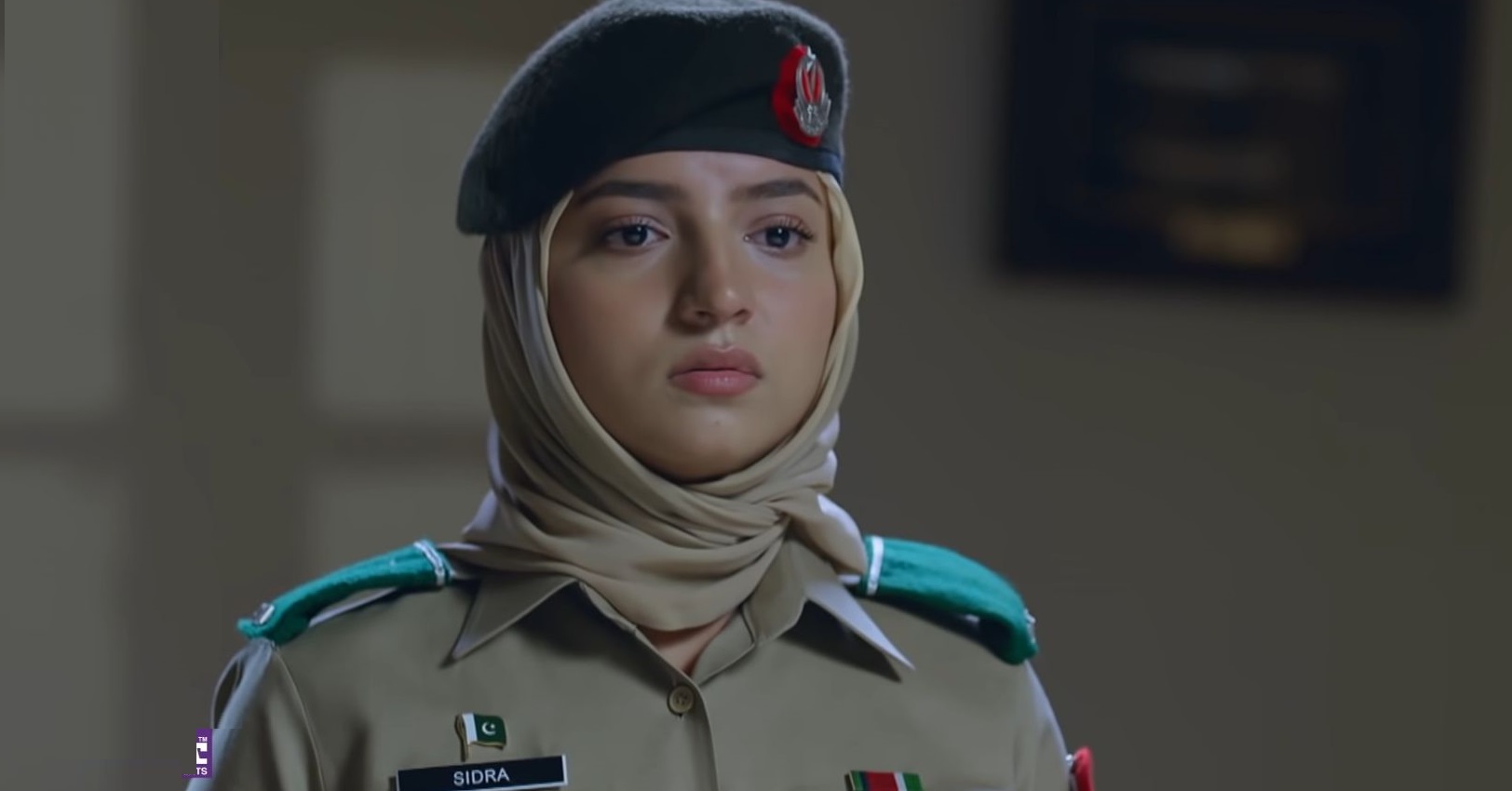 Savera Nadeem (Wehem)
Savera Nadeem is one of the most versatile and gifted actresses of the Pakistani drama industry. She has proved that actors do not have a shelf life. She is playing a complex character in the drama serial Wehem. Rukhsana's reality is still hidden from the viewers after so many weeks but there are so many negative traits of the characters which are apparent right from the start. Although this character is essentially not a likable or positive one, Savera Nadeem's performance makes the viewers look forward to her scenes and has made this character the best thing about the drama. She owns Rukhsana's character, understands it, and enacts it on screen faultlessly. She is definitely the star of the show because of her performance.
Shamim Hilali (Wehem)
Shamim Hilali's beautiful portrayal of a simple character in Wehem has made this character just as appealing as that of Rukhsana. The on-screen chemistry between these actresses and the solid performances have completely relegated the youngsters, who were supposed to be the main attraction of the show, to the background. Shamim Hilali's acting is effortless and fits the character perfectly. If this role was played by any other actress, it wouldn't have stood out as much as it is standing out right now. Shamim Hilali has proved that a good performance makes a huge difference.
Hurriya Mansoor (Wehem)
Hurriya Mansoor is one of those few new actors on this list who impressed us with their performance this year. Her character in the drama serial Wehem is just as intriguing as that of Rukhsana. Hurriya made sure that she piqued the viewers' curiosity right from the first episode. Her body language was always such that you felt she knew more than she was showing. Hurriya is a promising new actor who has raised the bar high with this performance.
Aiza Awan (Ye Na Thi Hamari Qismat)
Aiza Awan has been a part of quite a few dramas so far but she definitely earned a lot of recognition & appreciation for her performance in ARY Digital's soap opera Ye Na Thi Hamari Qismat. Although the character of Alishba was in a literal sense shown to be a not-so-good-daughter-in-law of the family but the way Aiza played this character actually made it seem a lot more likable. She was immature & eccentric but the way she never held back in voicing her opinions made it quite interesting to watch Alishba's character. She did pay the price & had to face a lot of problems but her character was heaps better than her sister Muntaha's who was a sacrificial lamb & way too submissive. Aiza Awan played this character effortlessly, making it one of the strongest performances seen in a Pakistani drama this year.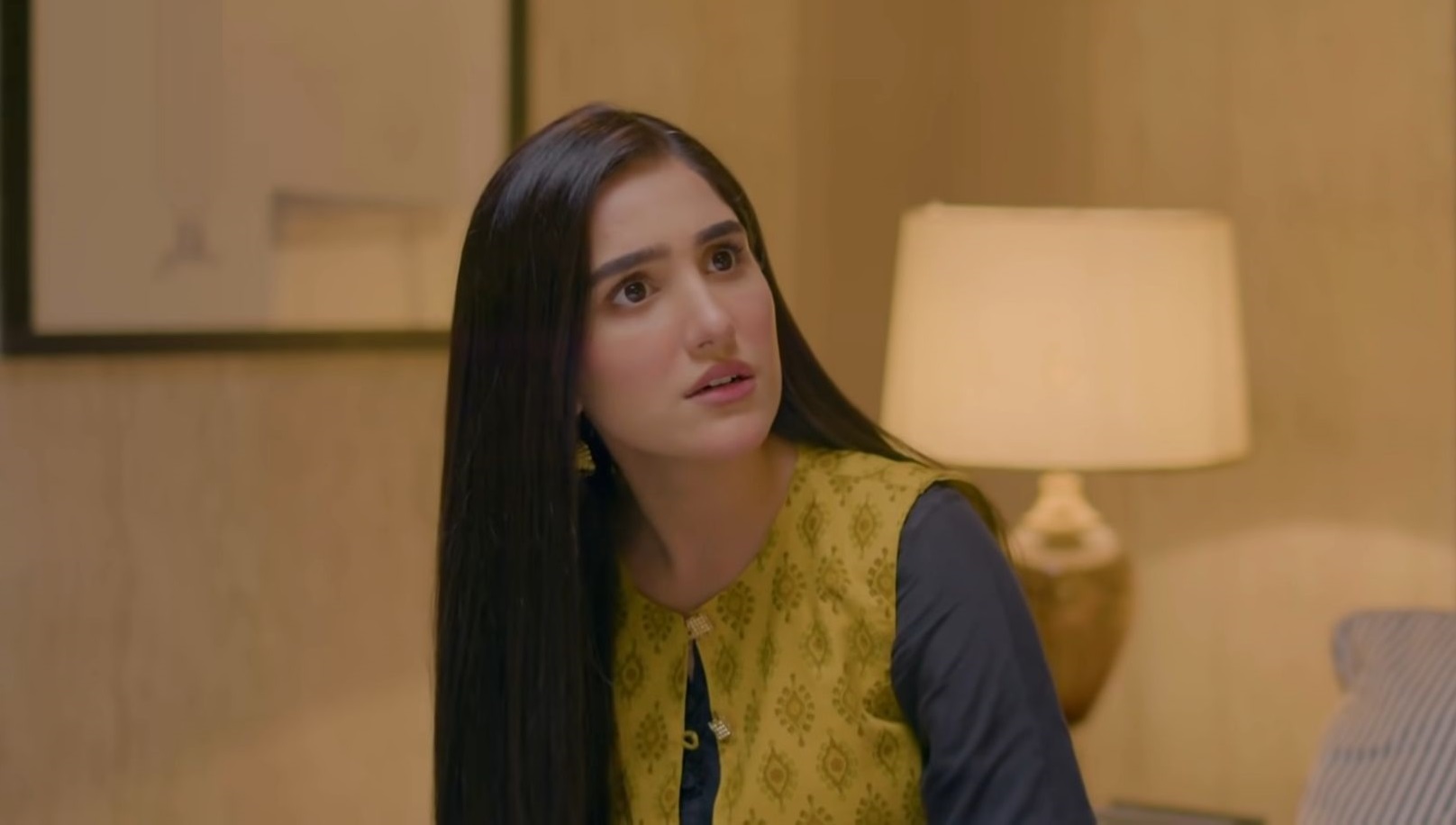 This concludes the list of best performances by female actors in Pakistani dramas in 2022. Which actress impressed you with her performance the most this year? Please share your thoughts in the comment section below.