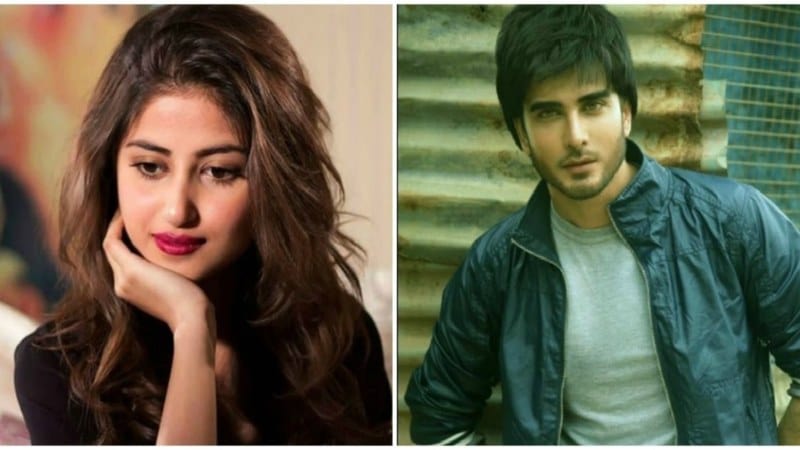 Imran Abbas and Sajal Aly have joined forces to work together for Sarmad Khoosat's next, Noor-ul-Ain. The dynamic duo will seen together for the first time on screen, and we couldn't be more excited.
Recently, Abbas had a chit chat with a local publication house on his upcoming project:
"It's a beautiful love story which unfolds in a very nice way; showing the transition between the characters and their relationships."

"I'm looking forward to it because I usually do one or two serials in a year and this is going to be my second this year – in a way it's my third [serial] but the second one was shot last year so technically this is still my second."
The other project Imran is talking about is his upcoming Yaar-e-Bewafa.
Sitting back on the projects he was being offered and signing only selective ones, Abbas declared the reason as:
"I had turned down many projects before coming across the script for this. I refused many TV dramas including Baaghi because I wanted to come in a project which would be highly anticipated by my fans and followers and not bore them."

"I was very attracted to the script. The content for this serial is very good. I can't really reveal much at this point because there's not much I can say."
And why wouldn't he talk about the absolutely gorgeous diva he would be working alongside. Abbas look forwards to work opposite Sajal:
"I'm pairing with her for the first time. I think people will look forward to that because this is a fresh pairing."

"I'm already getting some feedback from my fans and followers and it's amazing. They hint the serial will already be a hit because people are really appreciating the pairing. Also, Sajal's a very talented actress and I'm very happy that her film Mom is doing so well in India and all over. She's a positive representation of Pakistan and I am so excited to work with her."
As far as working with Sarmad Khoosat is concerned, he is not working with the director for the first time:
"I had worked with [Sarmad] once in Manto as one of the characters in the series he produced. But this is the first time I'm working with him properly in a drama serial. His work is always brilliant so I'm very comfortable this serial will do well.

"When I heard the idea of this serial, I understood that really good things are being planned by the production team. From the soundtrack to every little detail, its well planned and I can say this is the biggest serial in the upcoming season. I am looking forward to it. Fingers crossed. I hopefully won't disappoint my fans, friends, family, anyone who loves me!"