Coke Studio 12 with Rohail Hyatt at the director's helm has been garnering immense praise for its string of amazing tracks produced. Each and every track from Coke Studio 12 has been getting amazing number of views and shares on social media. The latest track to get immense praise from the coveted show is Ali Sethi's Gulon Main Rang a rendition of Mehdi Hassan's classic.
The song already has close to 1 lac views on YouTube and the number seems to be growing by the minute. But apart from the regular listener, there's one another person who has been immensely impressed by Ali Sethi's rendition of Gulon Main Rang. 
As it happens, this time it is actress Iqra Aziz who cannot stop herself from praising Ali Sethi's 'soulful' voice. Iqra took to her Instagram stories to commend Ali Sethi on this perfect rendition.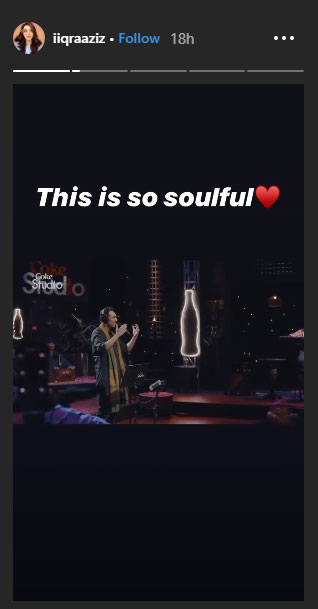 Adding further, Iqra Aziz also stated that she had always been an Ali Sethi fan.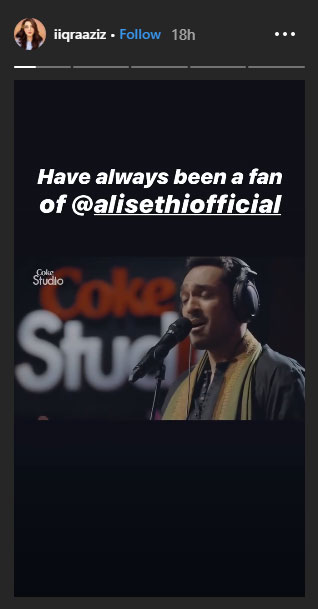 This isn't the first time Ali Sethi has earned praises for his Mehdi Hassan classic rendition. Earlier, Ali had performed Mehdi Hassan's Ranjish Hi Sahi, which had also become an instant hit.