Senior anchor person and journalist of Ary News Iqrar Ul Hassan Syed has appologized to the nation of Pakistan on supporting Ayesha Akram.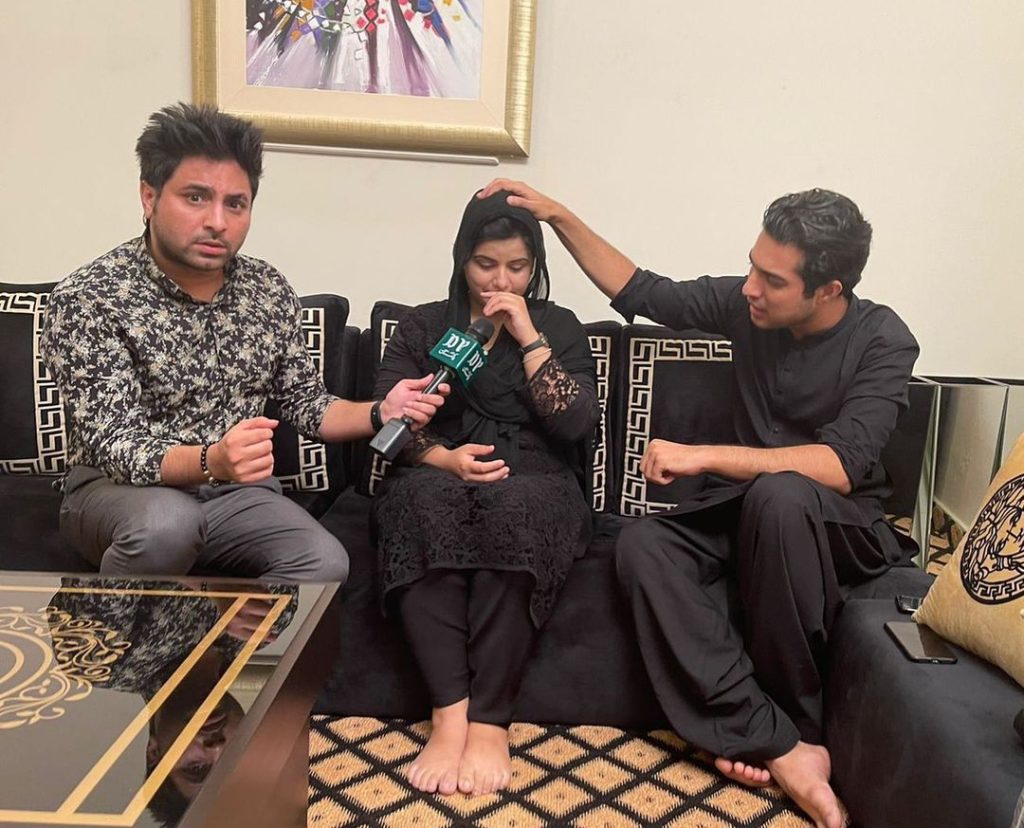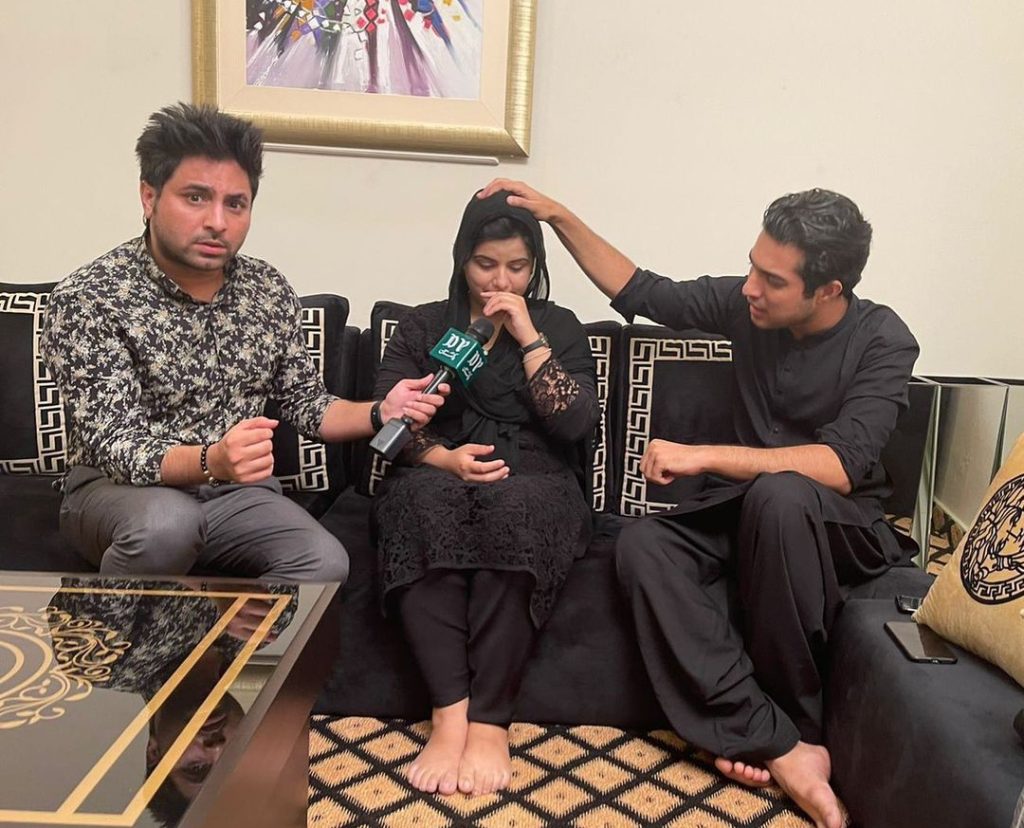 He said that he is deeply shocked to know the reality of Ayesha Akram and Rambo. He said that at that time of the incident, keeping all the video proofs in mind he did what he thought was right to do. He said that he really thought that Ayesha Akram was innocent and he could have done same for any daughter of Pakistan but saying him traitor for supporting a girl is not just.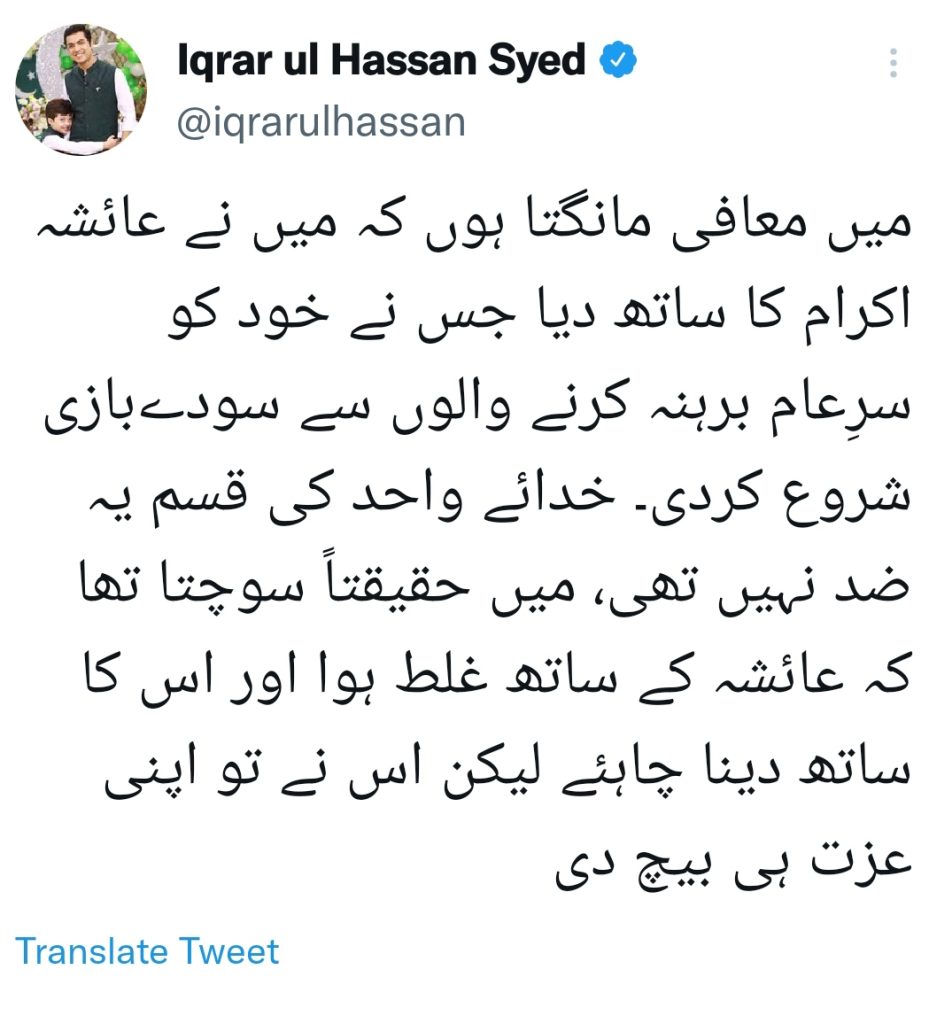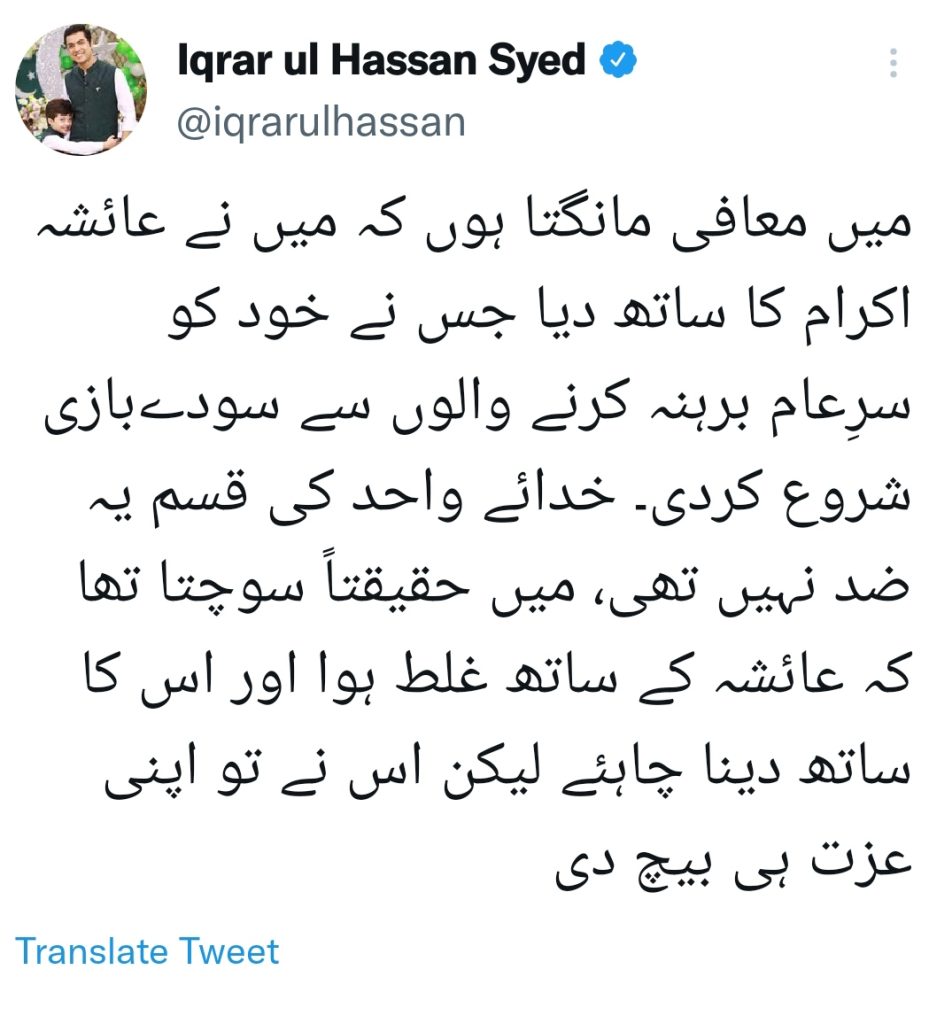 He said that he can never think to tarnish Pakistan's image, he urged Pakistanis to forgive him.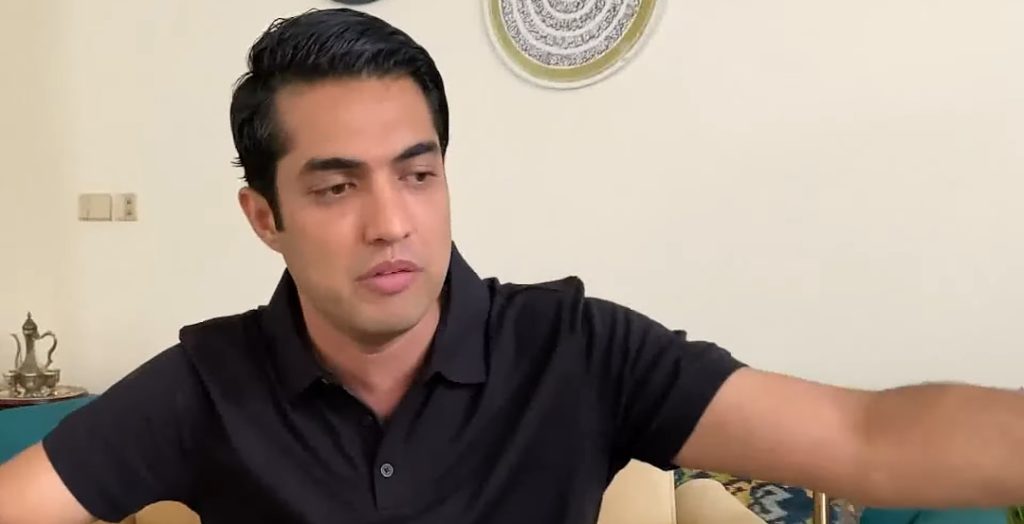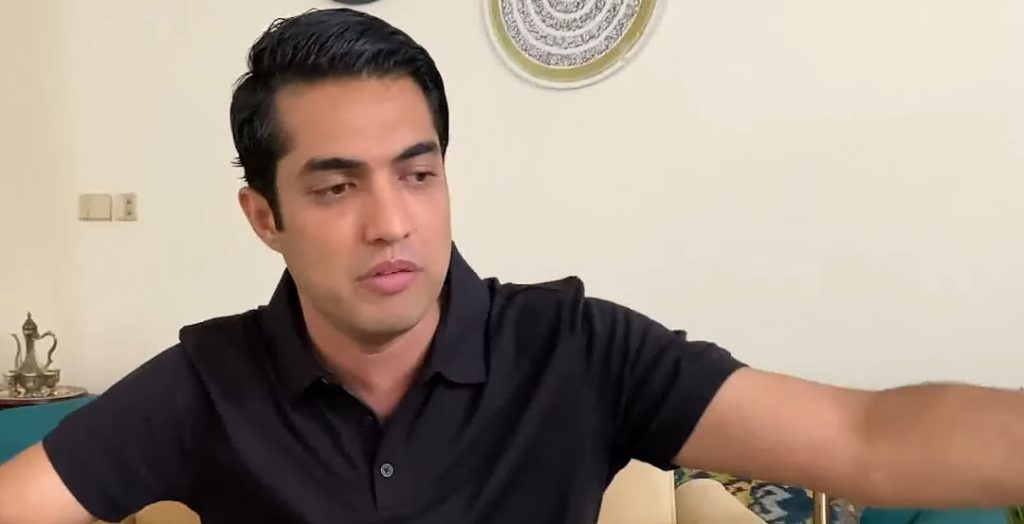 Iqrar ul Hassan said that he can never be a traitor and Pakistanis should also keep his work in mind that he has exposed the real criminals of Pakistan after putting himself into danger for eight years. He further extended his complaint to Ayesha , he said, "Ayesha I called you sister and you did this to me, you could have asked me for money if you needed money, you did this all for money, I will forever be ashamed to call you sister"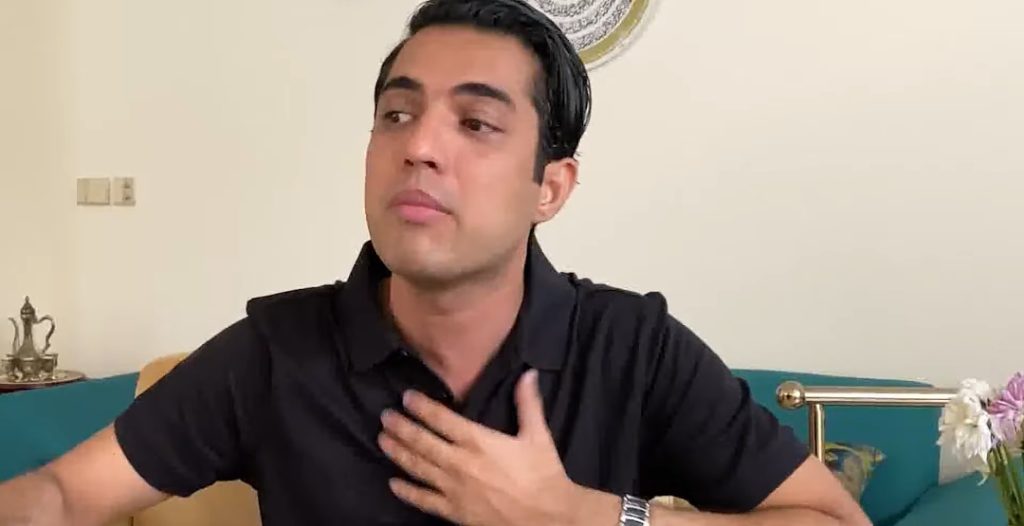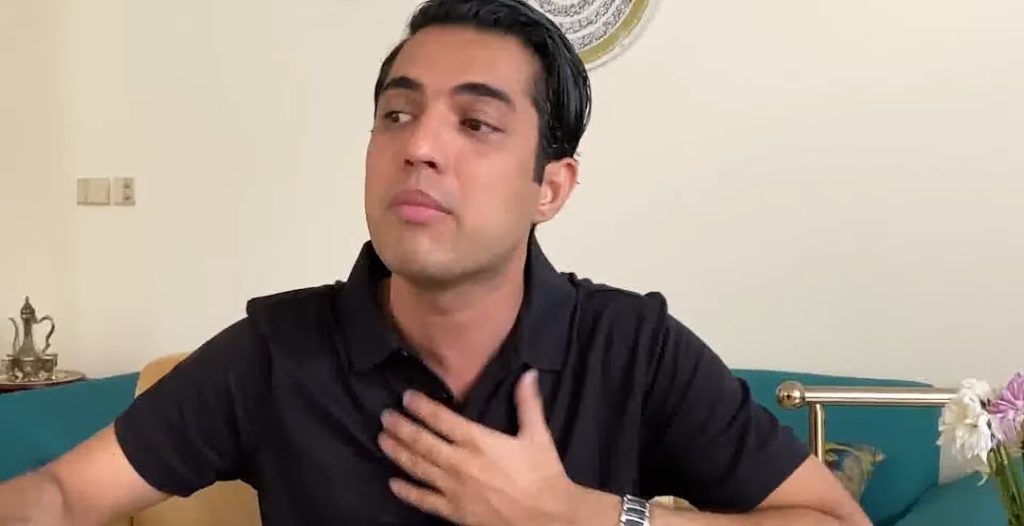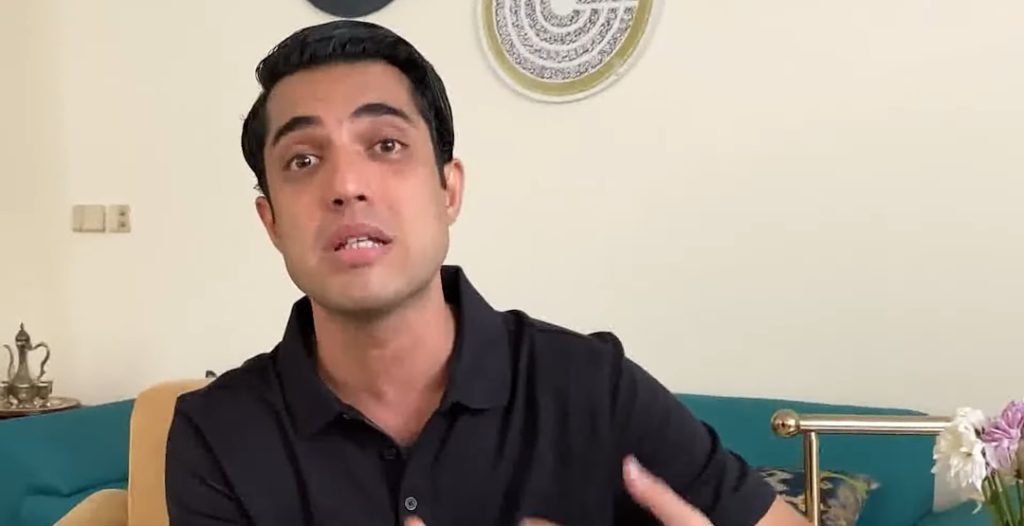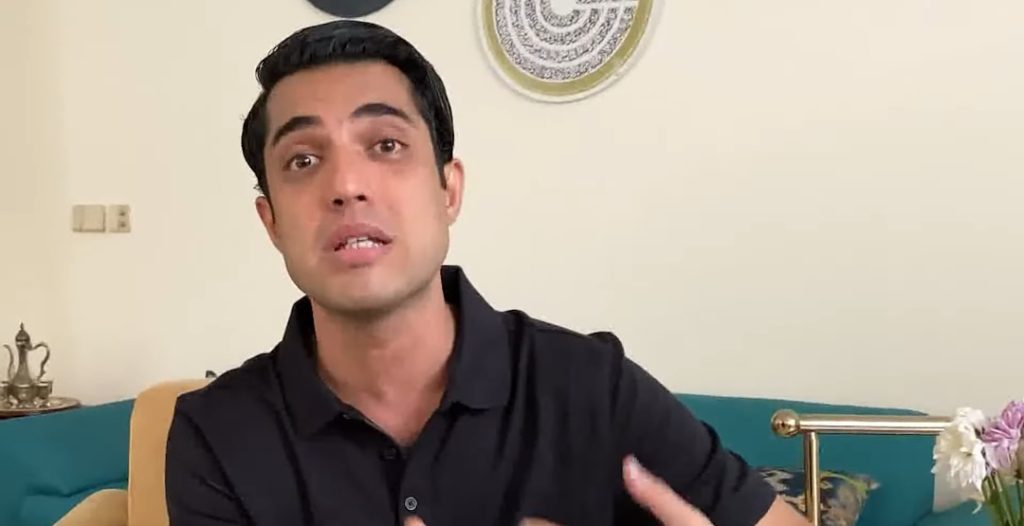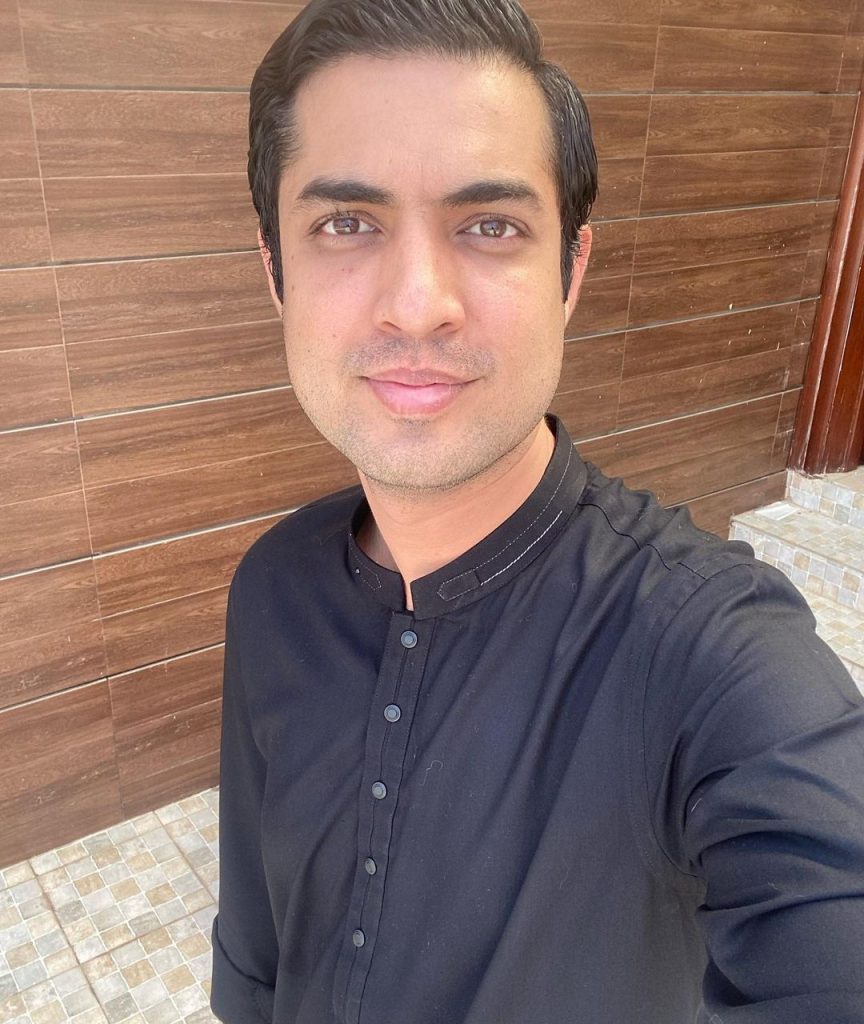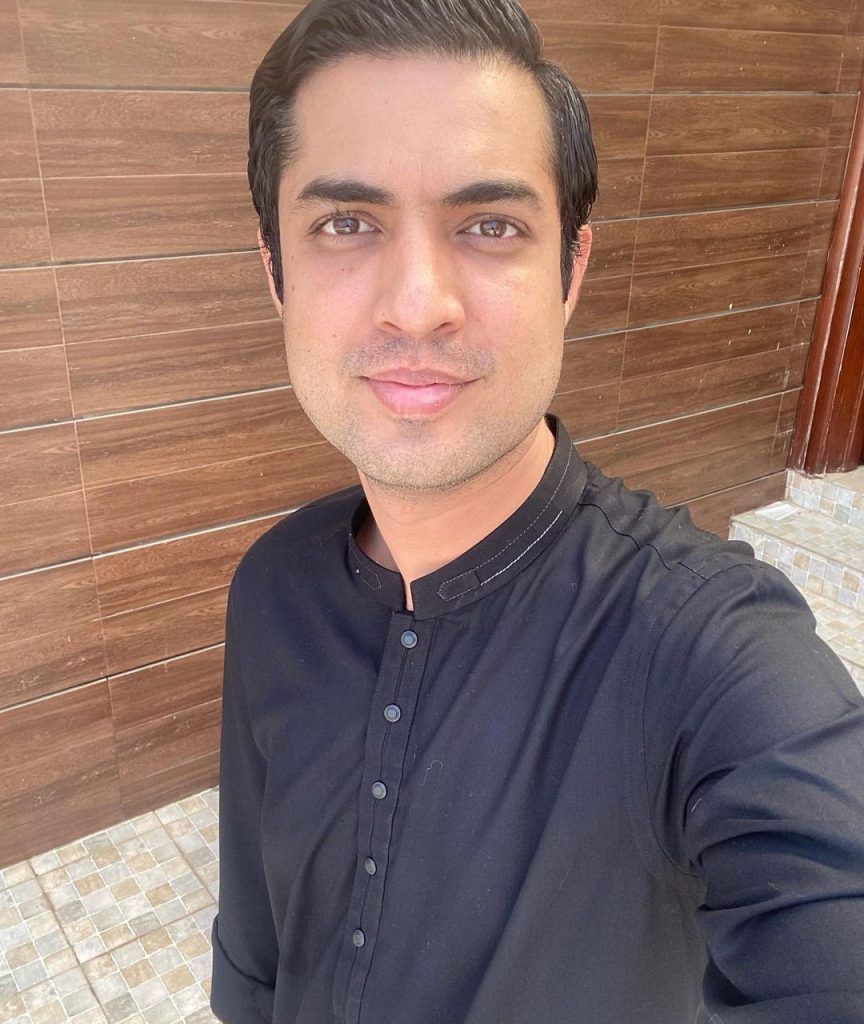 He said that despite wrong videos of Ayesha , he supported her but after hearing the shocking call he is enraged and grieved. It is to be reminded that at that time Iqrar Ul Hassan said, "I am thankful that Allah hasn't blessed me with a daughter" which caused rage amongst public. He further said that Yasir Shami is sick and he's also worried about it. Have a look at video.

Previously, there were two hashtags running on twitter, one was Iqrar ul Hassan and the other was Ayesha Akram exposed. He faced a lot of backlash on Twitter regarding this. People accused him that he has done it for money. Twitter users continuously bashed Iqrar Ul Hassan. Have a look at the tweets.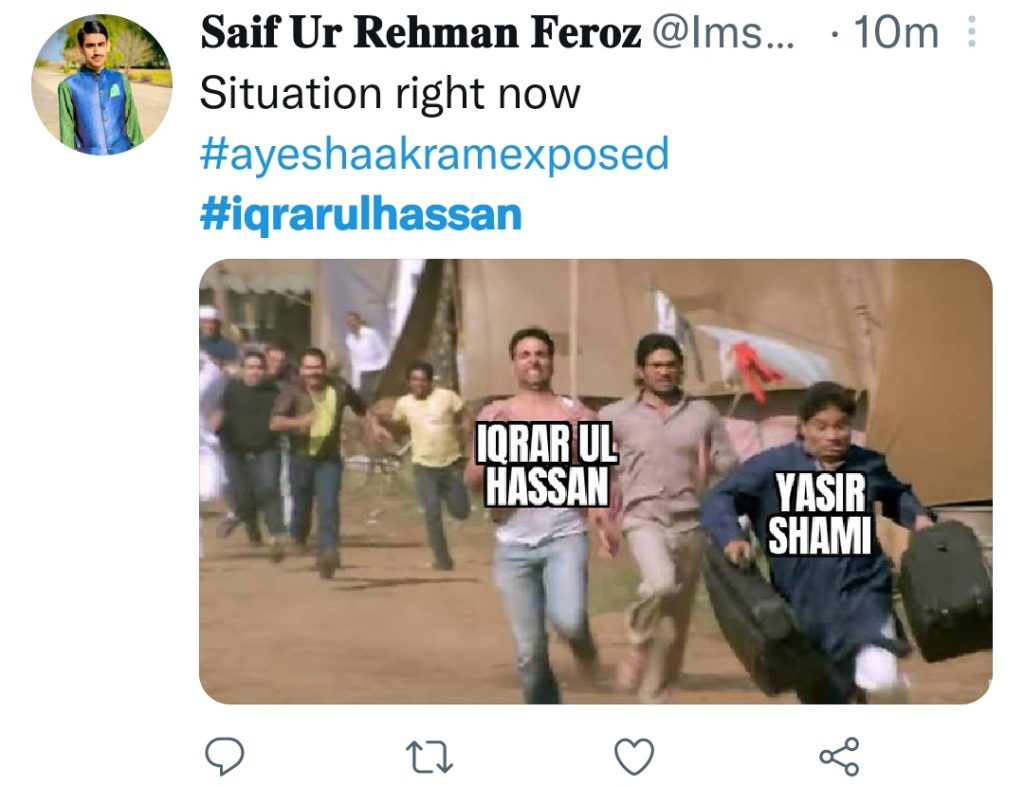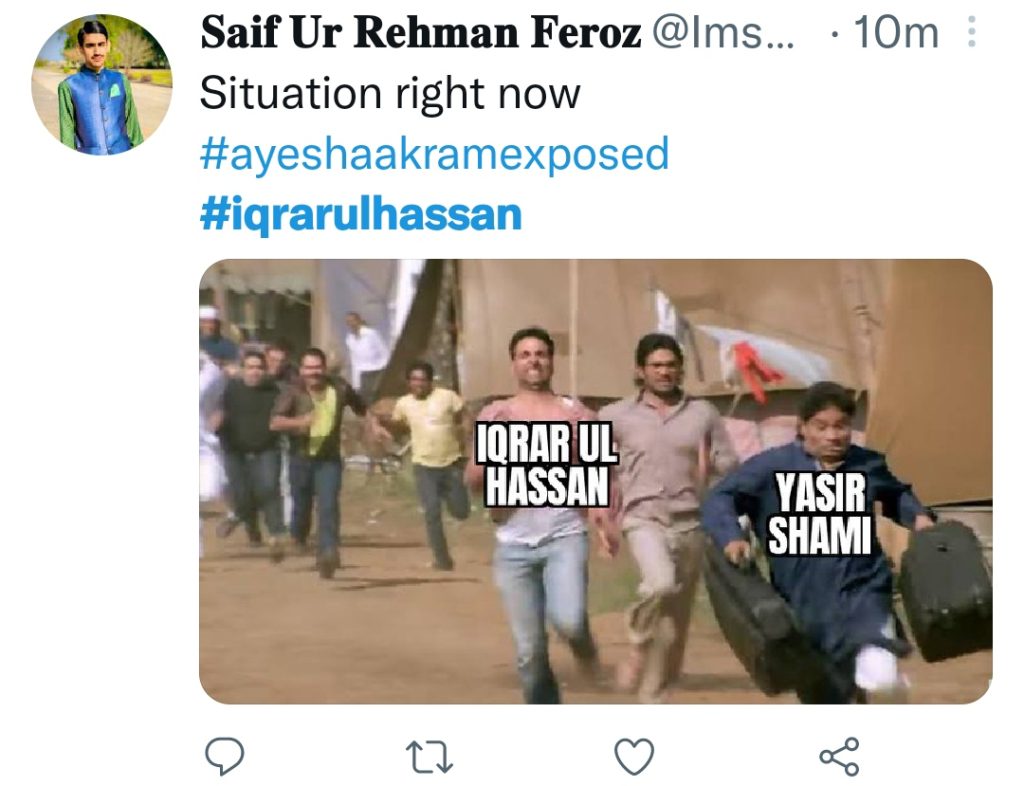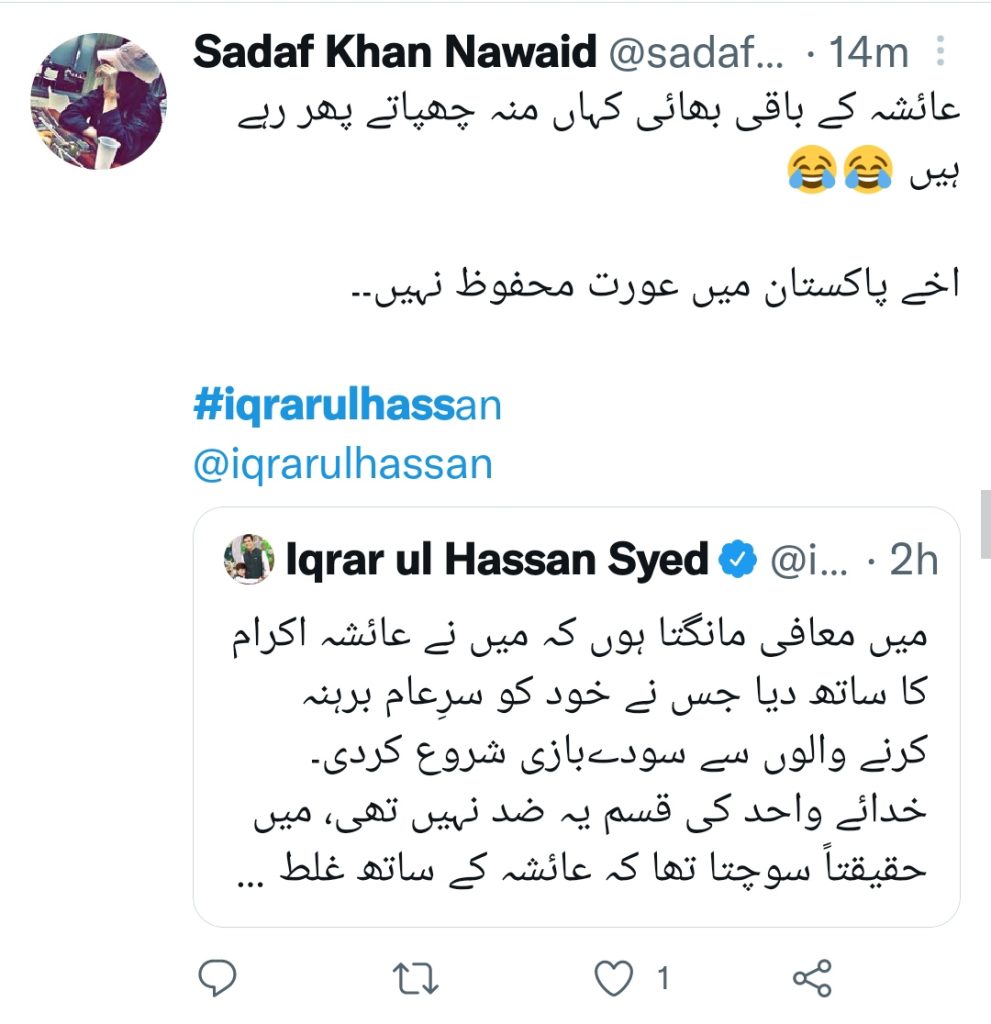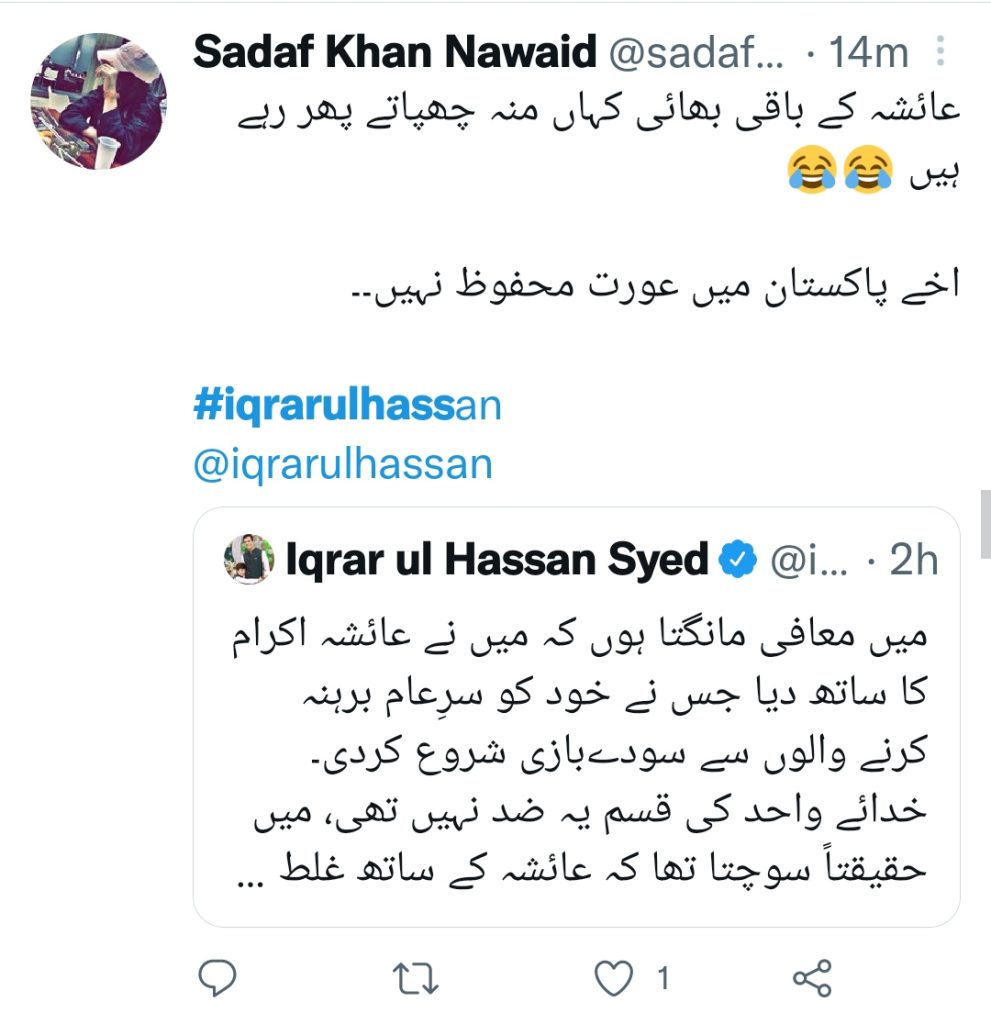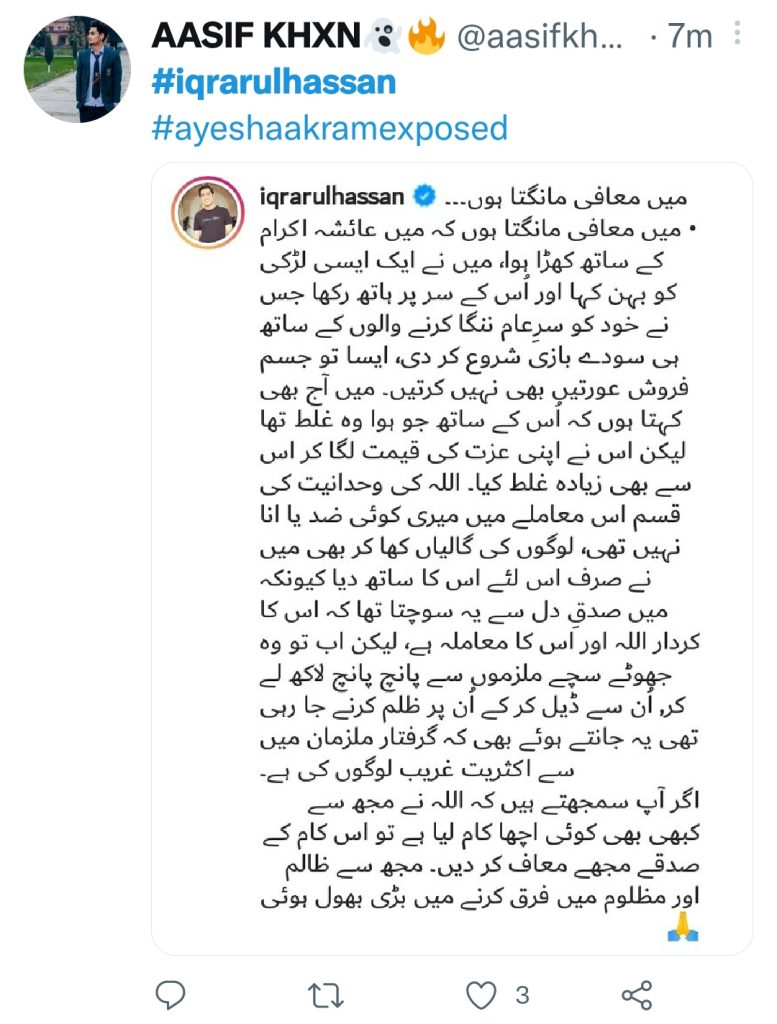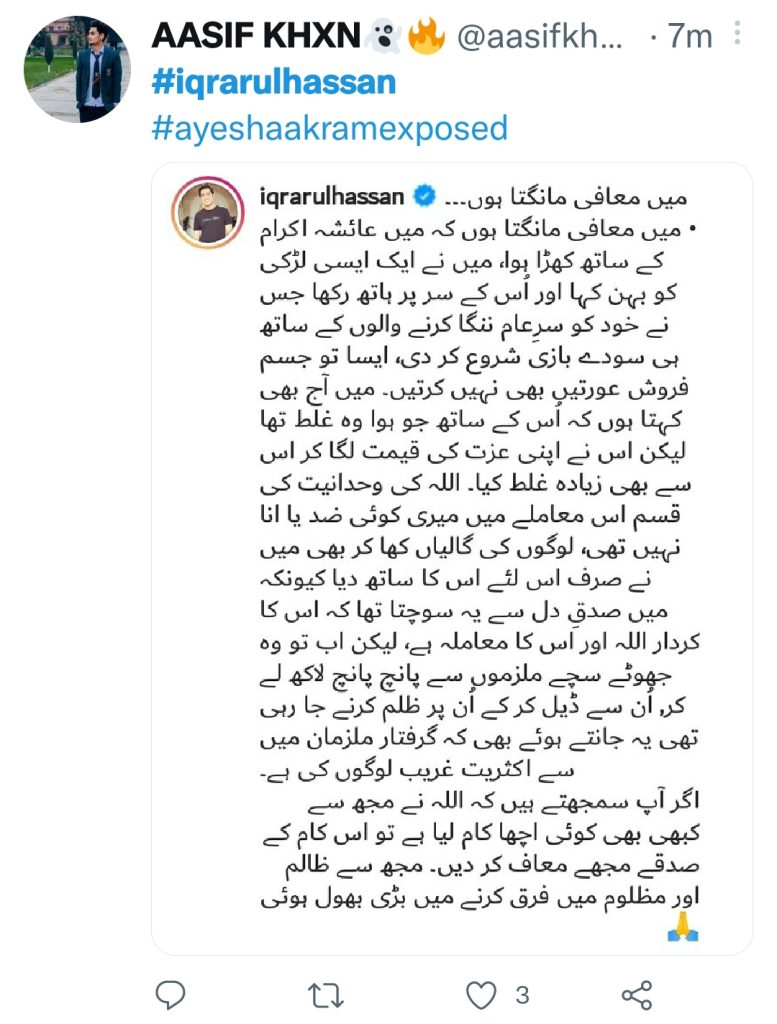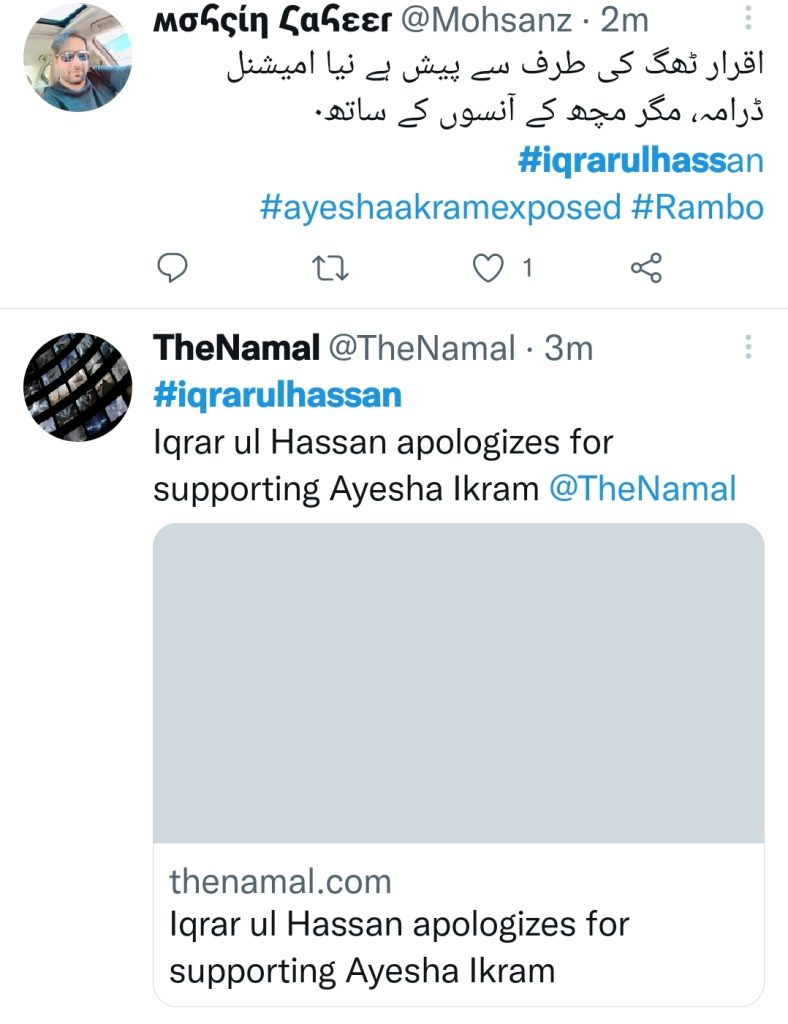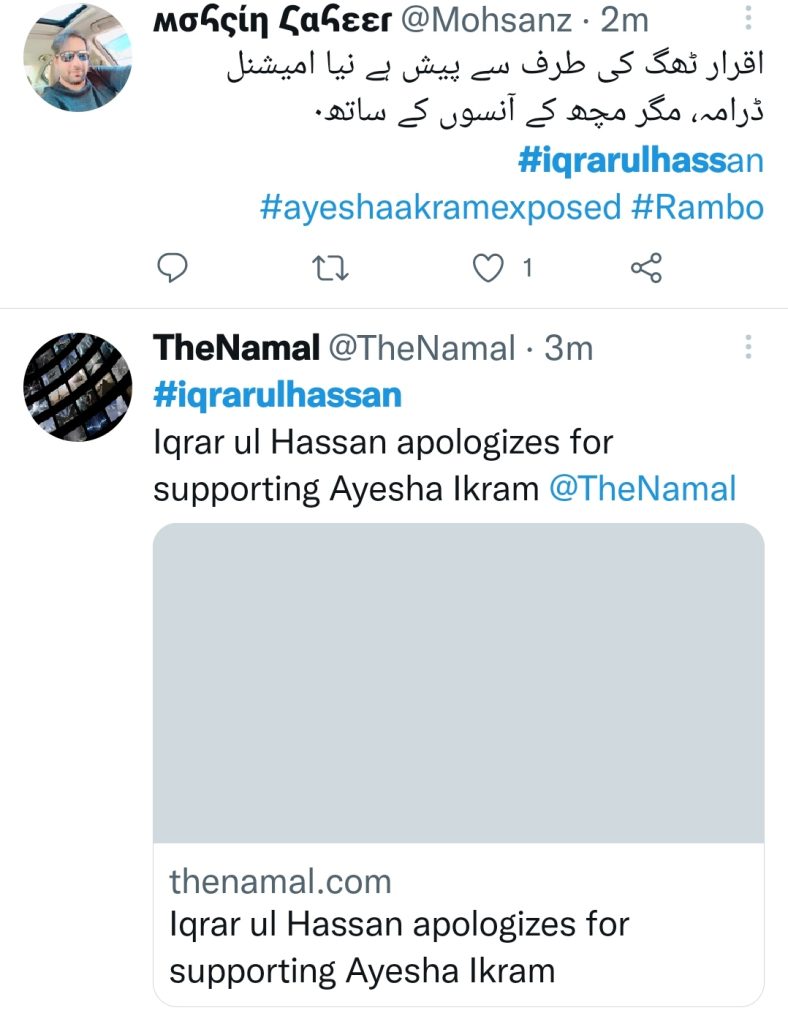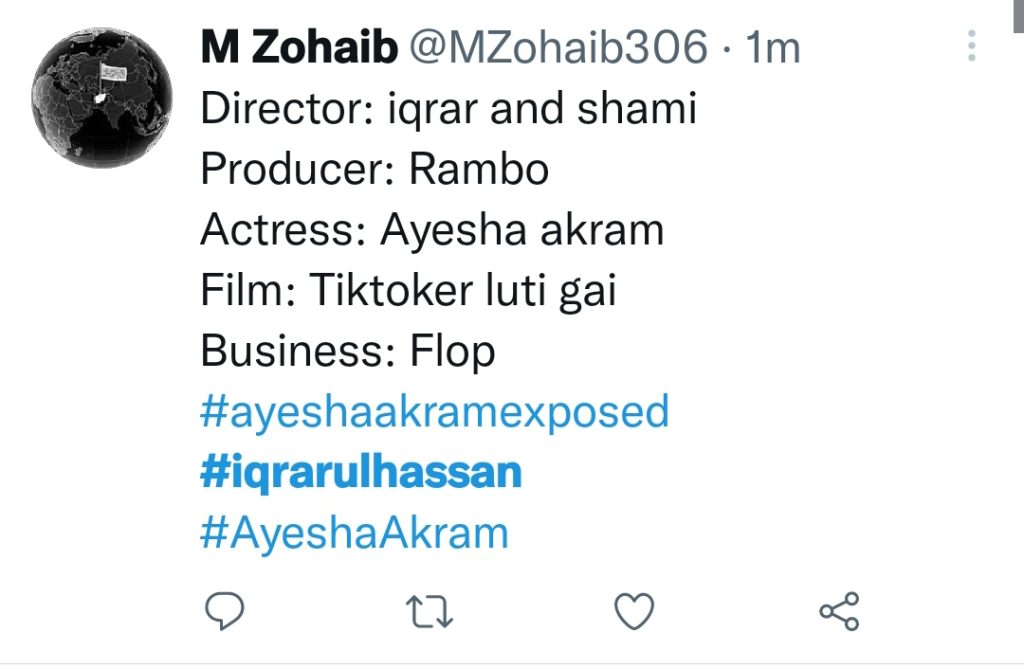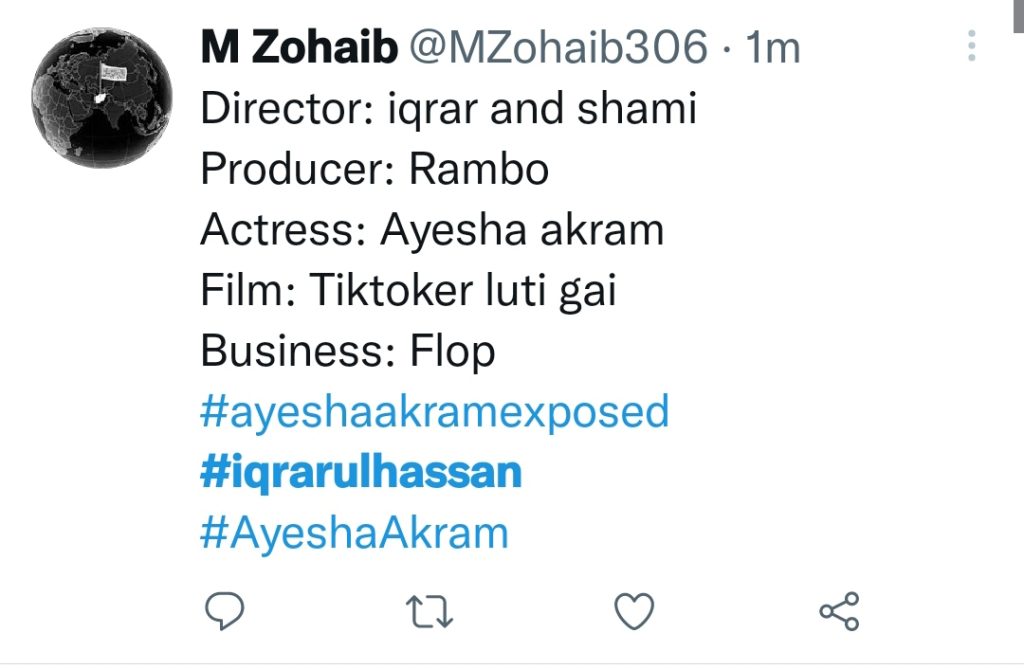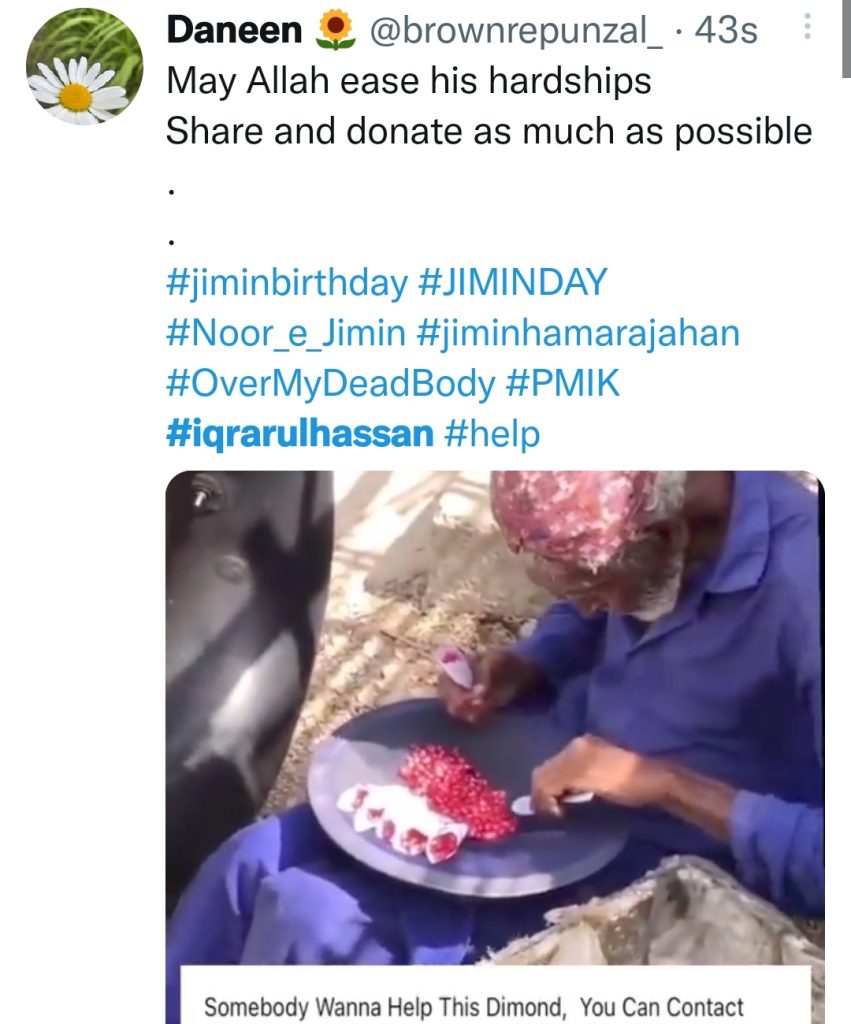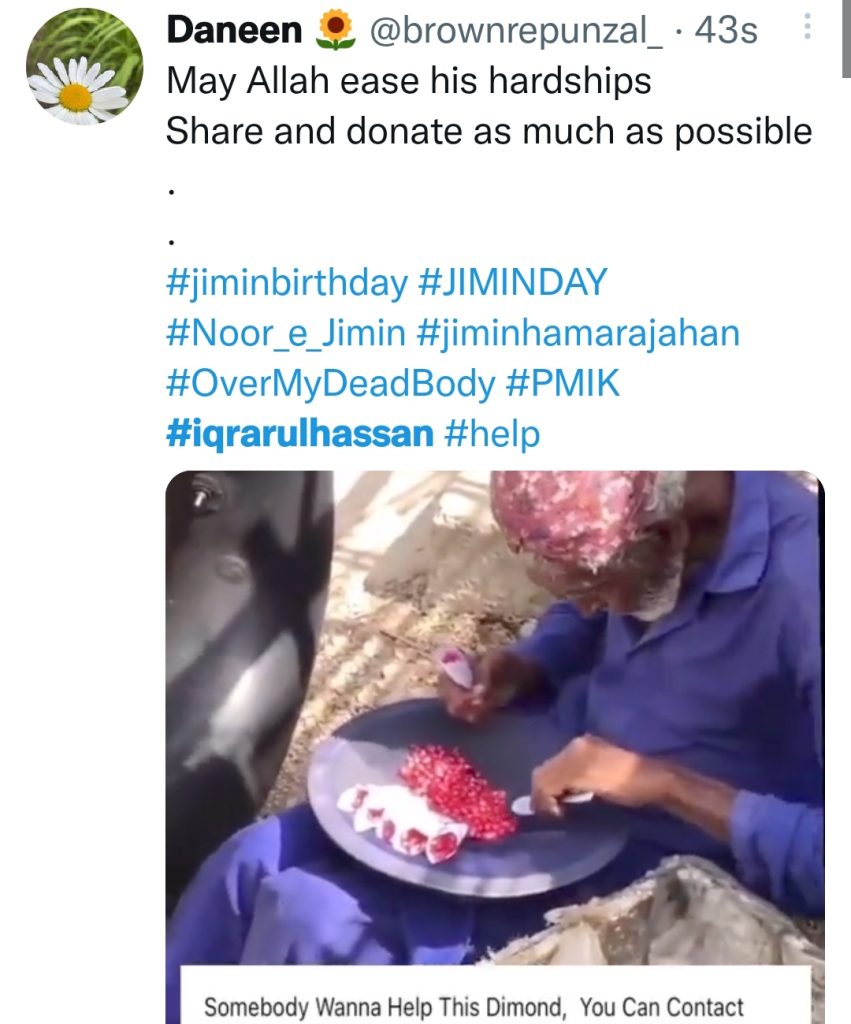 Public is still criticizing Iqrar Ul Hassan on Twitter by saying that it's another drama from him.