TikTok is one of the most popular apps nowadays many celebrities have also joined it and it seems like Imran Abbas might be the next celebrity to join TikTok.
In his latest Instagram Q/A session when a fan asked him about why he dislikes TikTok? In response to this question, Imran Abbas shared that he might join TikTok.
Imran Abbas responded and said, "I never said I dislike TikTok, rather it's an amazing app where people express themselves in lots of funny and creative ways and entertain others. It's just the use of anything which makes it likable or vice versa."
"I have lots of respect for TikTokers. I just don't like when people cross a certain limit, become obnoxious or obscene or risk their lives in order to raise followers," he added.
Imran Abbas shared his plans of joining TikTok and said, "I might make my TikTok profile soon for my fans too since I receive thousands of messages from them."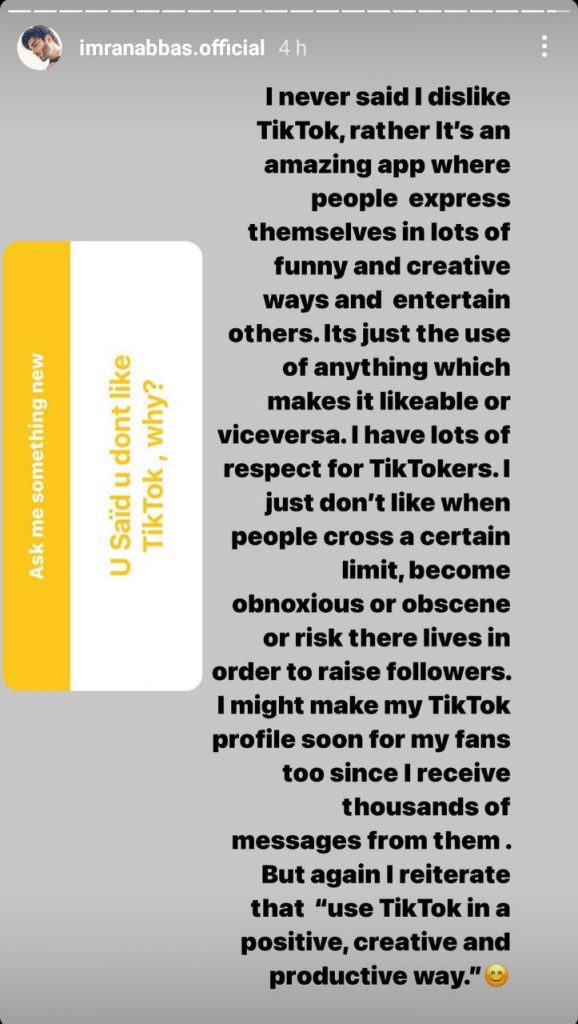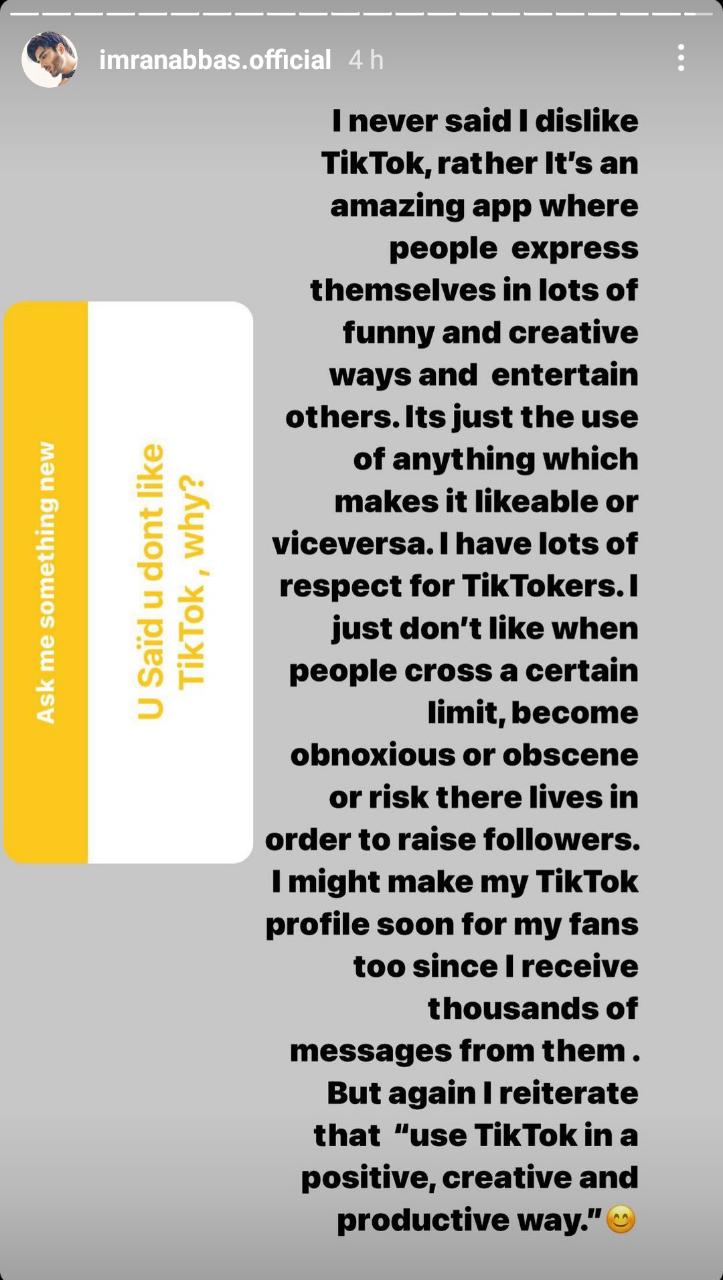 Earlier, PTA banned TikTok and Imran Abbas shared that he is glad over banning of TikTok.