Manto was a film that showed everyone again why Sarmad Khoosat is loved for his craft. Directing the Manto and being Manto at the same time was a task he did with complete authenticity and class. The film was a piece of art and people fell in love with it left and right. This year another Manto came out and it was Bollywood's take on Manto with Nandita Das in the director's chair and Nawazuddin Siddiqui being the Manto. This version too has gotten a lot of critical acclaims and people have loved it.
People, however, were comparing the two and Nandita Das came out to speak about it. She said that she wants both the versions to get love and does not want it to become Indian vs Pakistani Manto as she tagged Sarad Khoosat and said that she thinks he agrees with it too.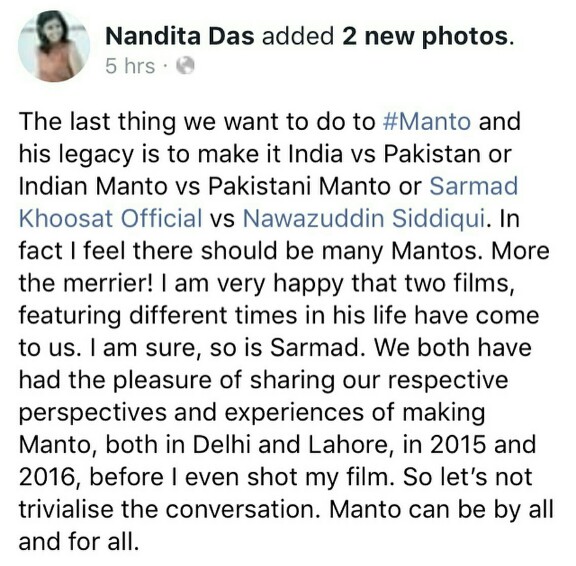 Sarmad whose love for art is not hidden from anyone replied back and said that he will be watching the Manto too: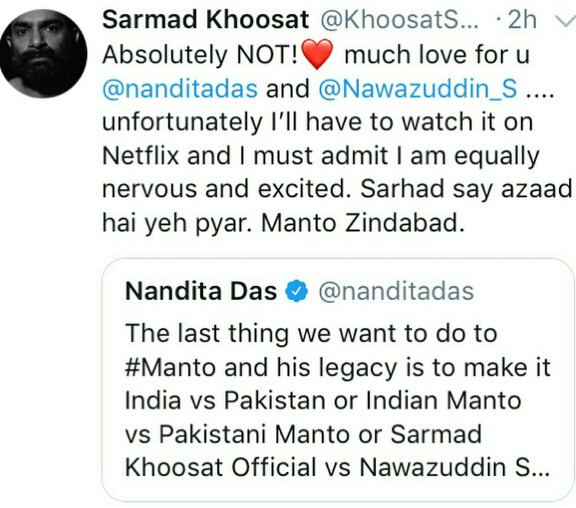 Both the films have impressed audiences and showed parts of Manto's different phases!