Jannat Se Aagay is Geo TV Network's popular drama serial. The drama featured an ensemble cast. The main lead actors of the drama are Kubra Khan and Ramsha Khan. The story of the drama features the life story of a famous morning show host. Jannat Se Aagey has been directed by Haseeb Hassan. It has been produced by Abdullah Kadwani and Asad Qureshi. The drama has been written by ace Pakistani writer Umera Ahmed. The cast of the drama includes Kubra Khan, Ramsha Khan, Gohar Rasheed, Talha Chahour, Lubna Aslam, Shahryar Zaidi, Hina Bayat, Faiza Gilani, Azlan, Hoorain, Sohail Khan, Aasia and Sara Ashraf.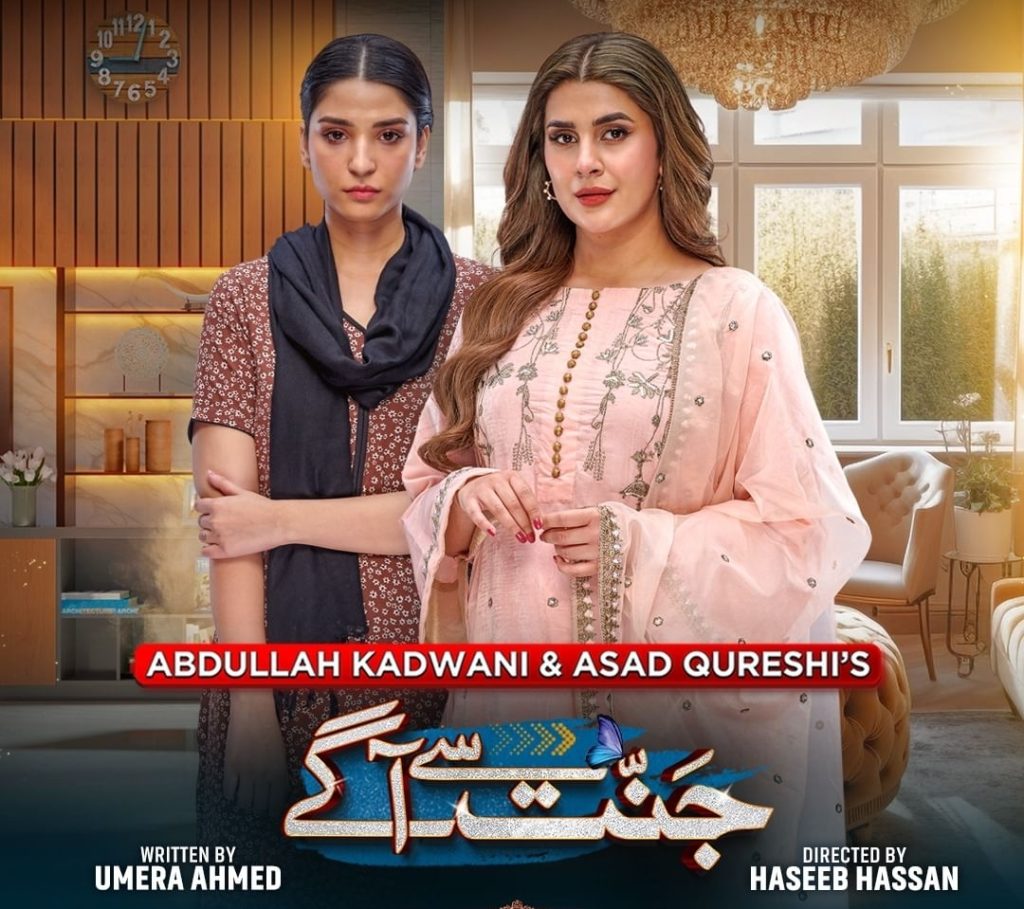 Today, the last episode of the drama serial Jannat Se Aagay aired on Har Pal Geo. Fans loved the brilliant ending of an excellent and engaging script. Umera Ahmed's writing was praised by the viewers. They also admired Kubra Khan's brilliant acting skills.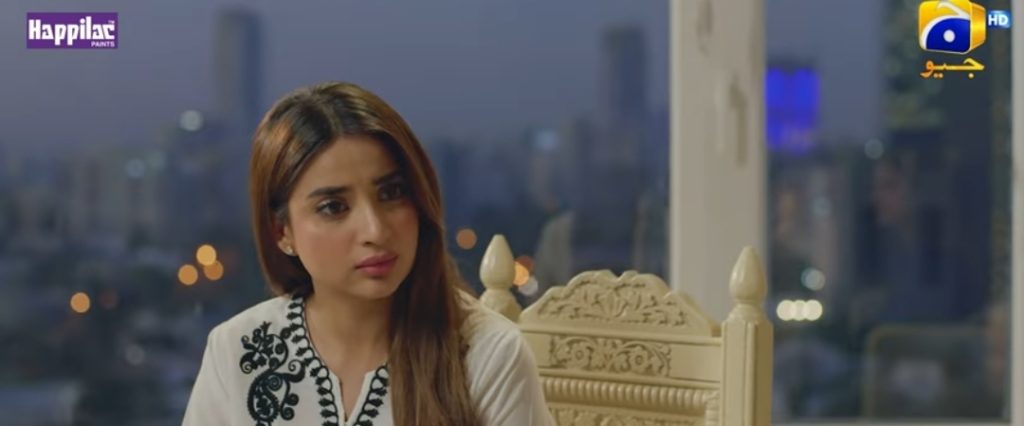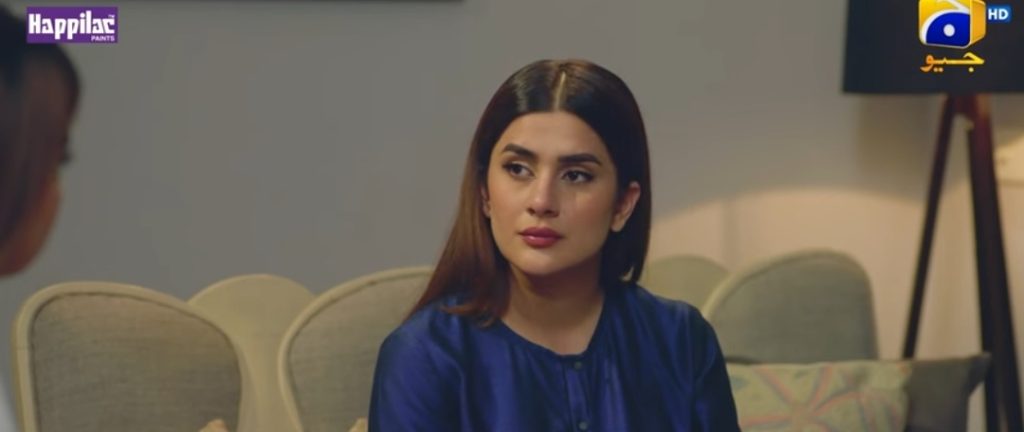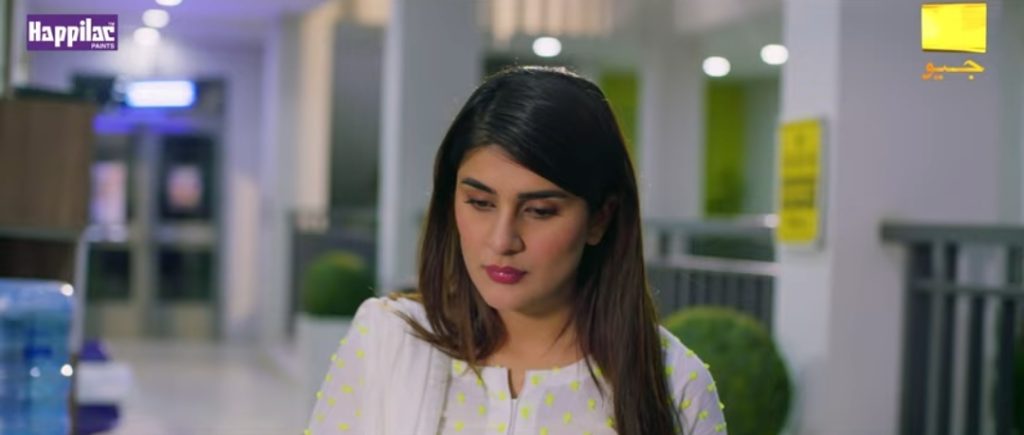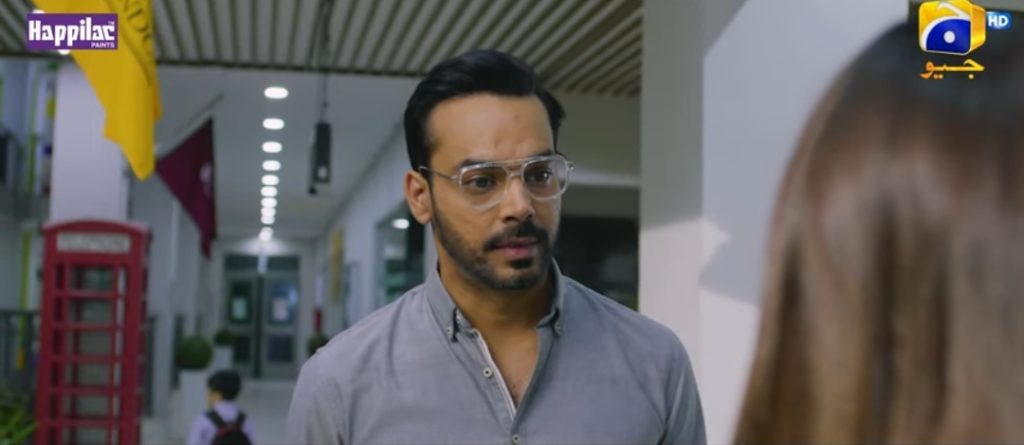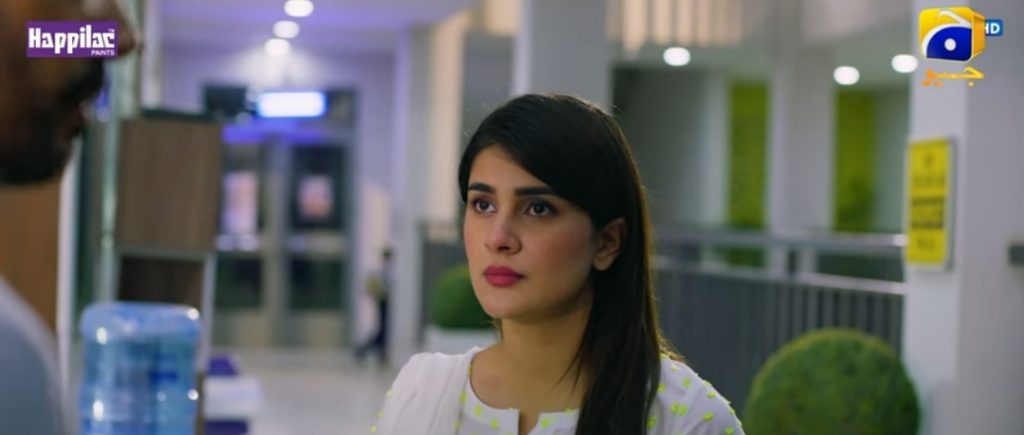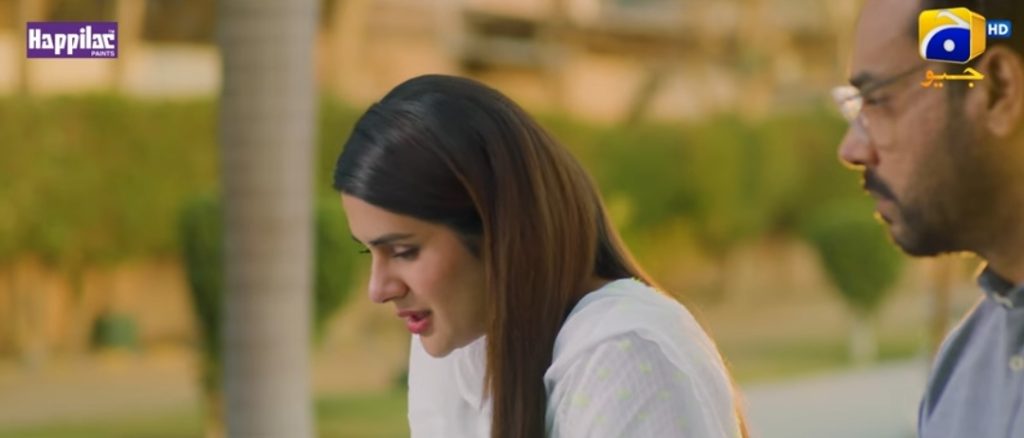 Viewers loved the scene between Jannat Ali Khan and Tabbasum. However, a few viewers were not happy to see the sad ending of Jannat Ali Khan's married life. Fans are saying that Jannat Se Aagay offered a healthy entertainment to the viewers. A social media user wrote, "proper ending on proper time without dragging". Another social media user praised the writing of the drama, she wrote, "Umera Ahmed is a brilliant writer, she is like a gift to the people of Pakistan".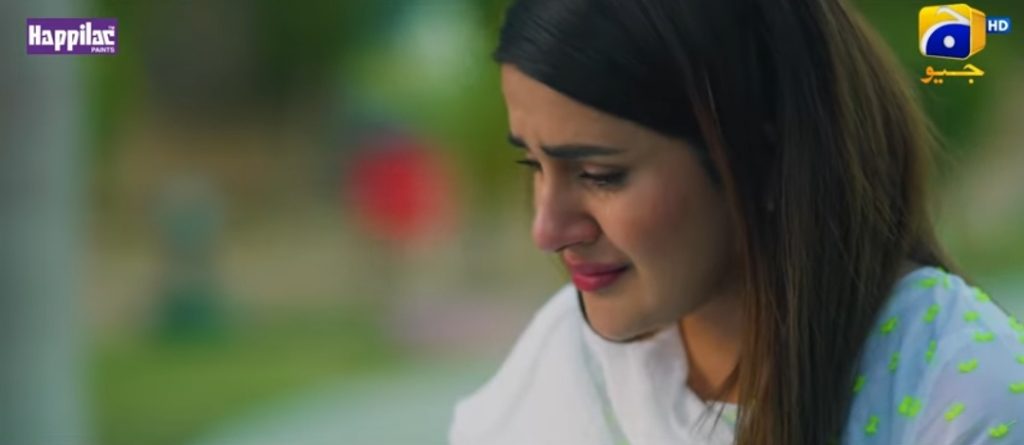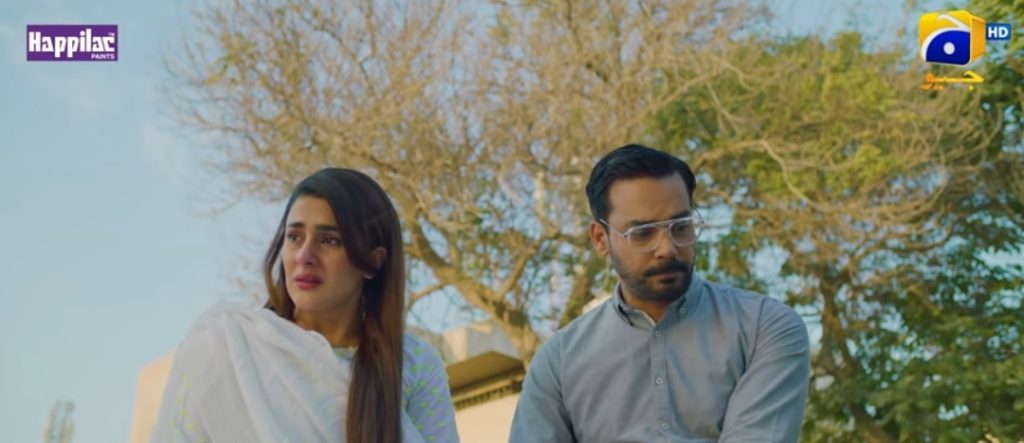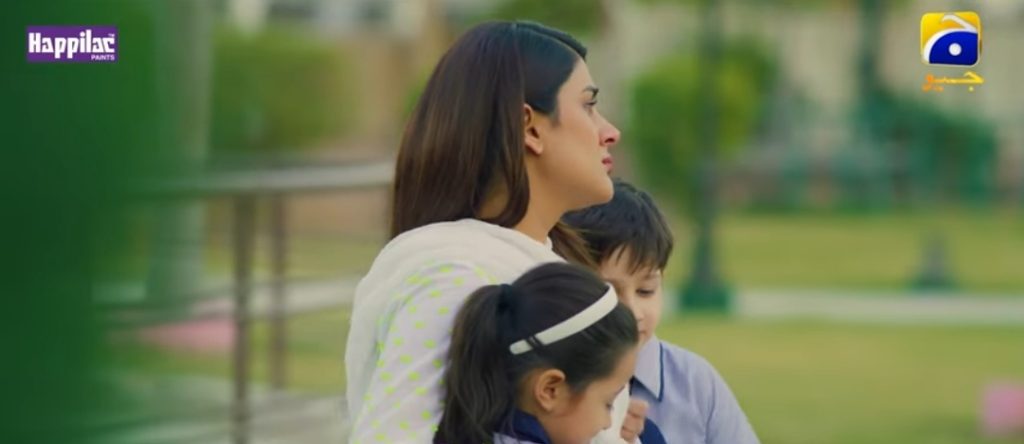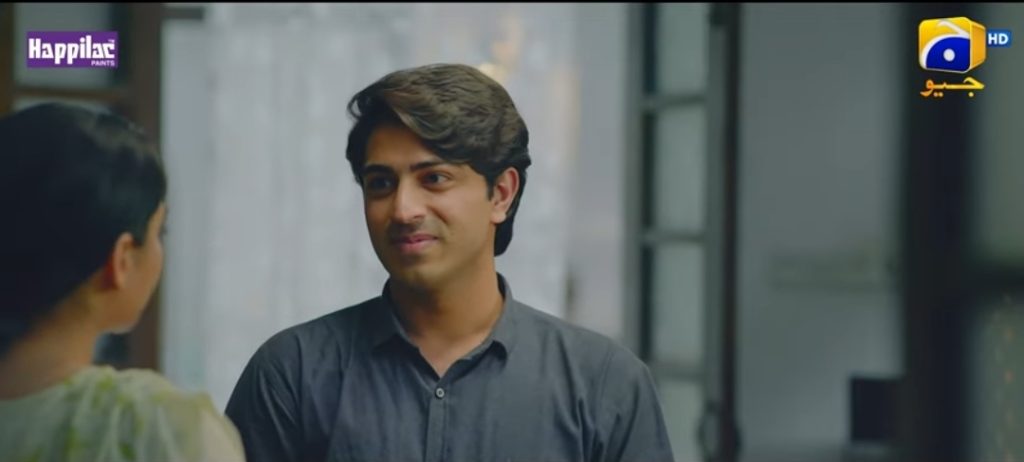 A social media user wrote, "Tabbasum was a villain but she had a happy ending, Jannat was not a villian still she had a sad ending, which is quite unfair". Viewers didn't like Zara pretending herself to be the innocent, they are of the view that she always knew that she was dating a married man and that's why her decision of leaving Nauman was unreal and unbelievable. Viewers are saying that Zara tried to become innocent in the end. Fans loved the brilliant acting of Ramsha Khan, Saboor Aly and Gohar Rasheed as well. Read the comments: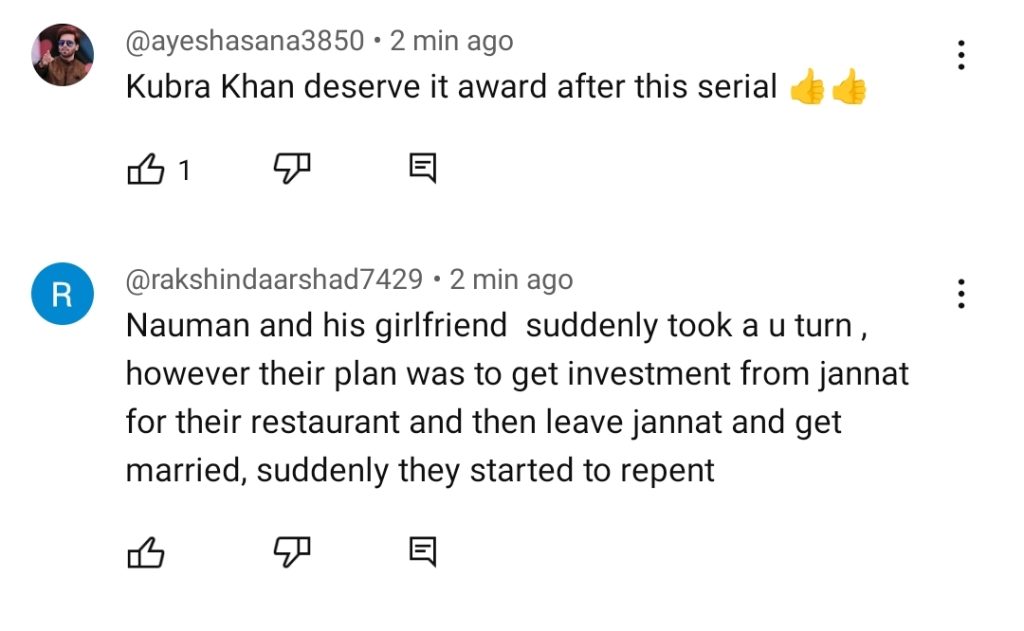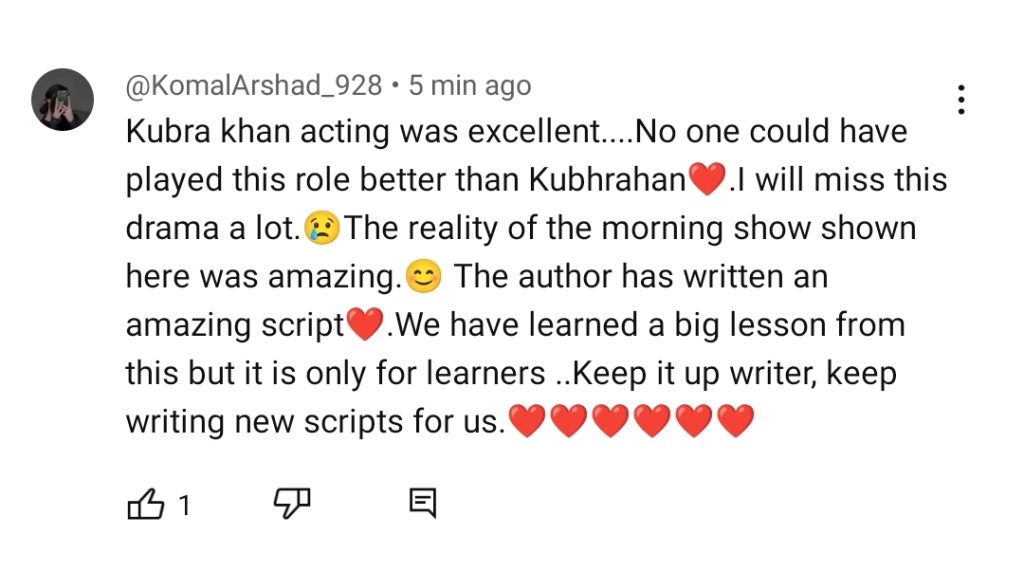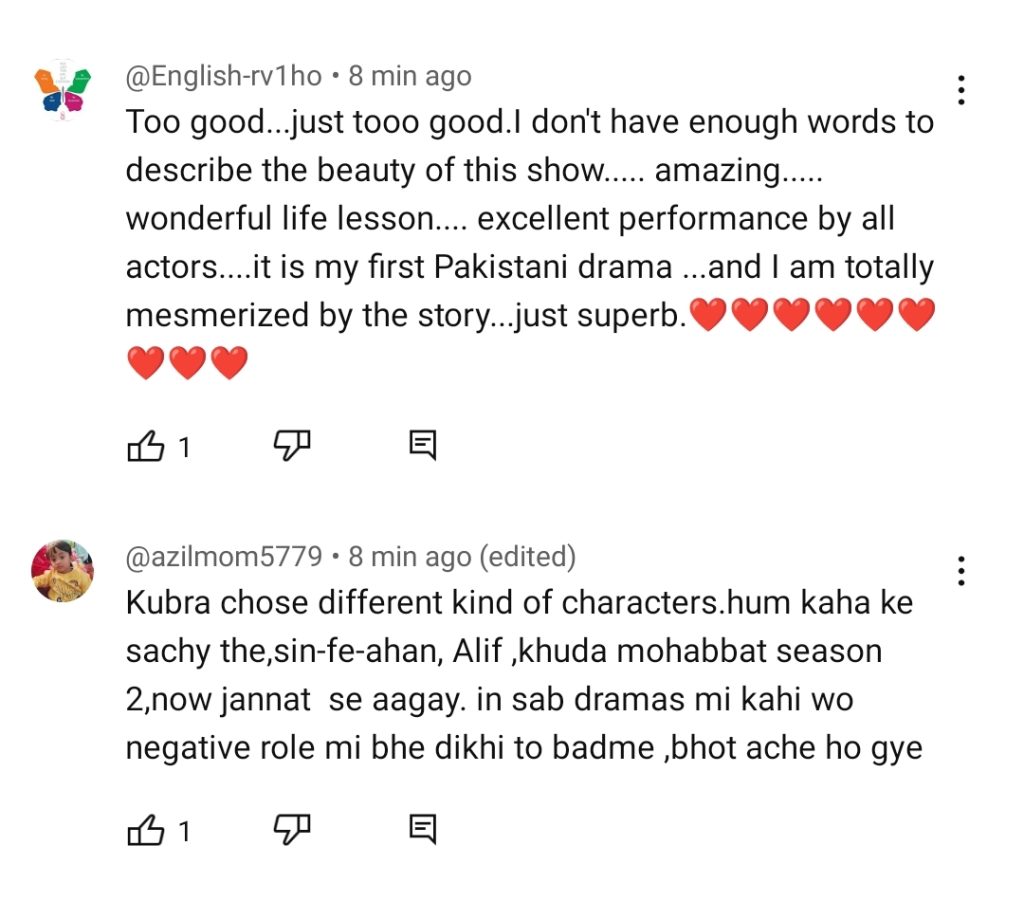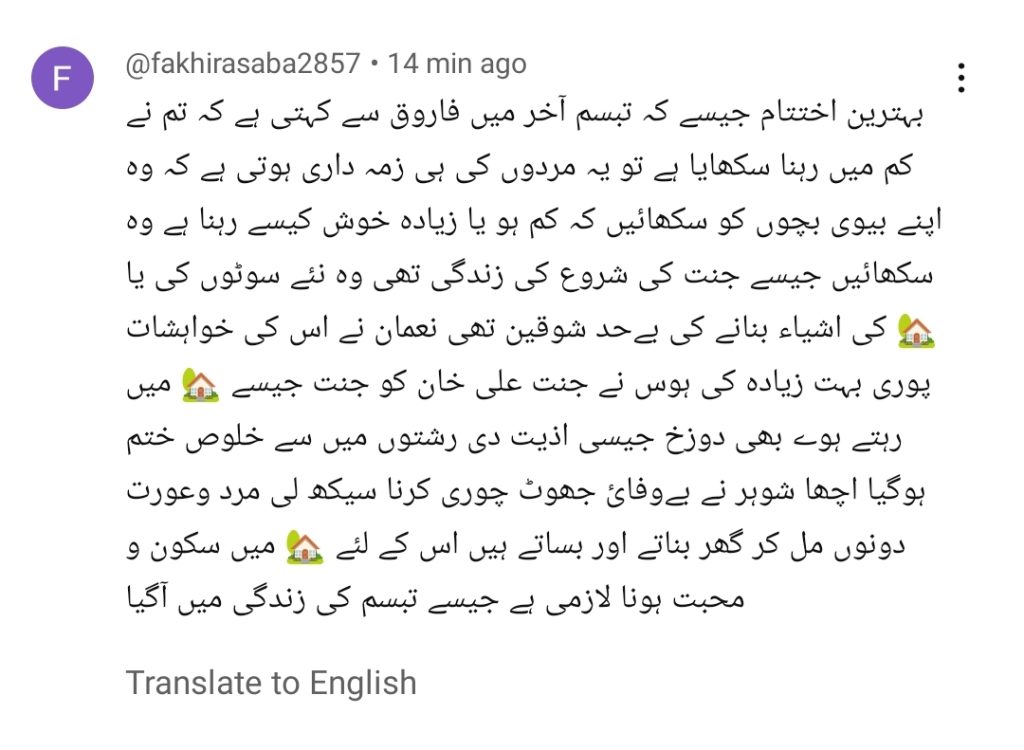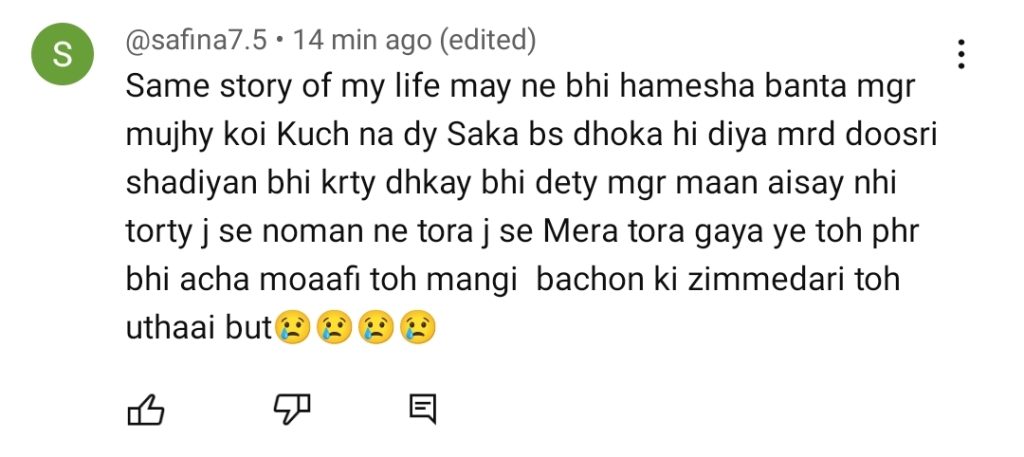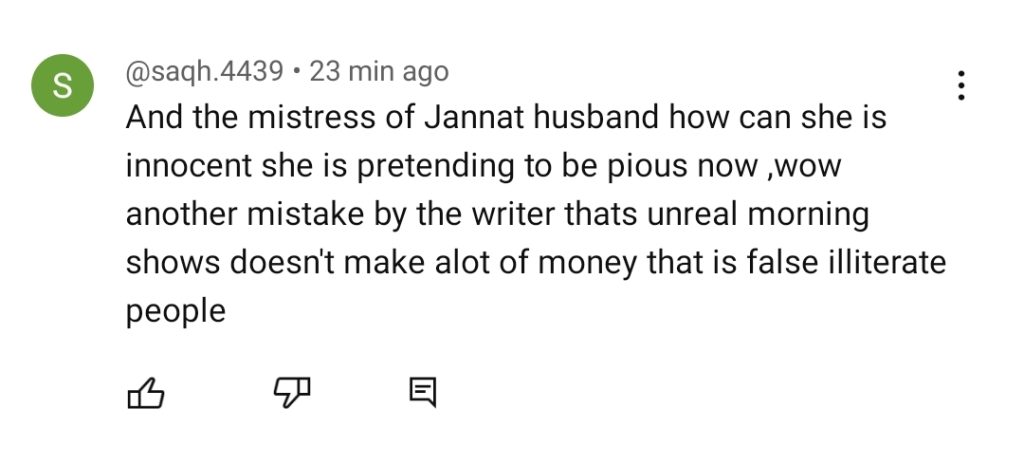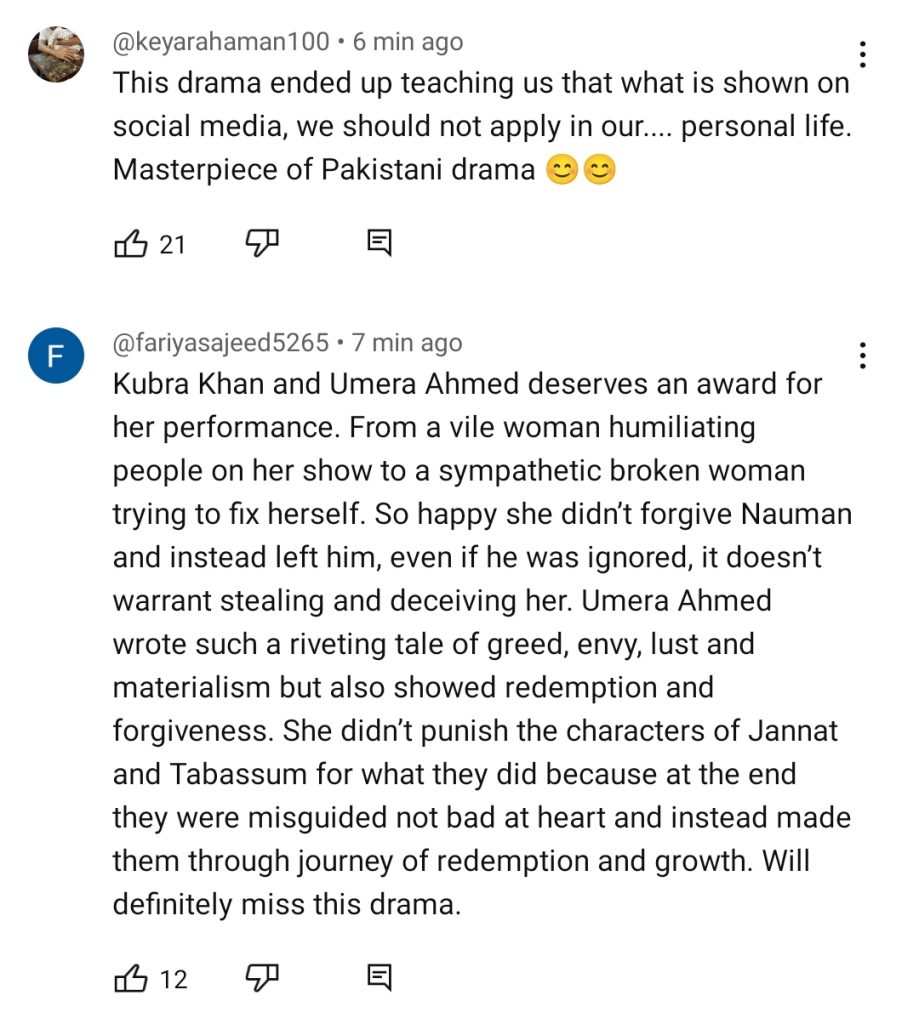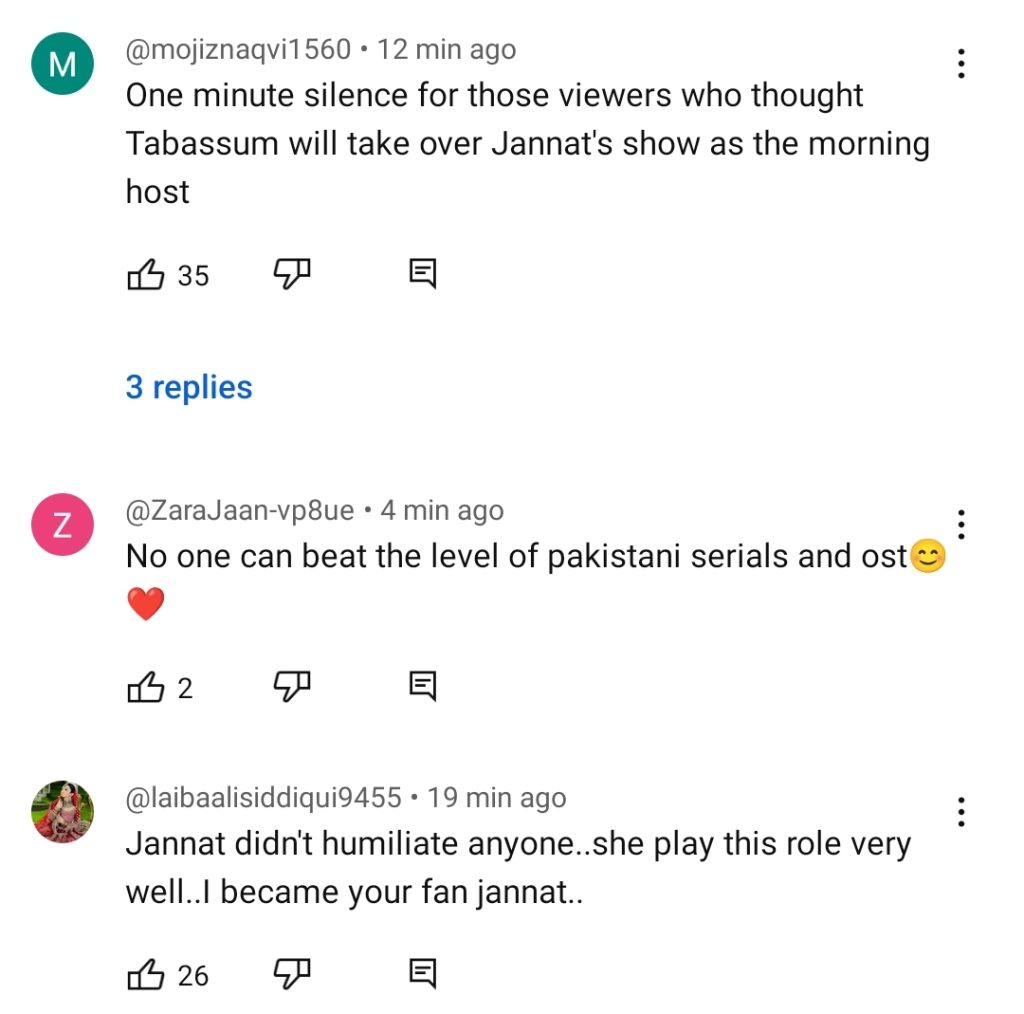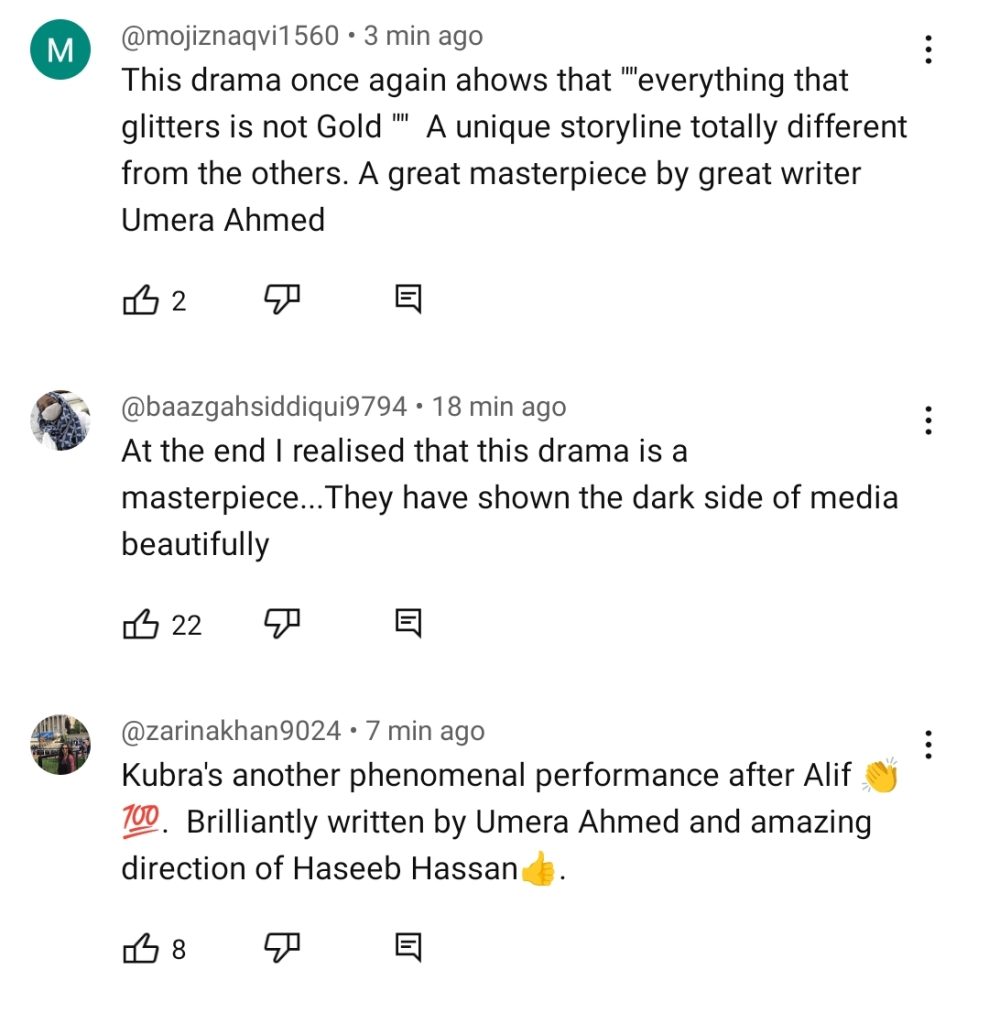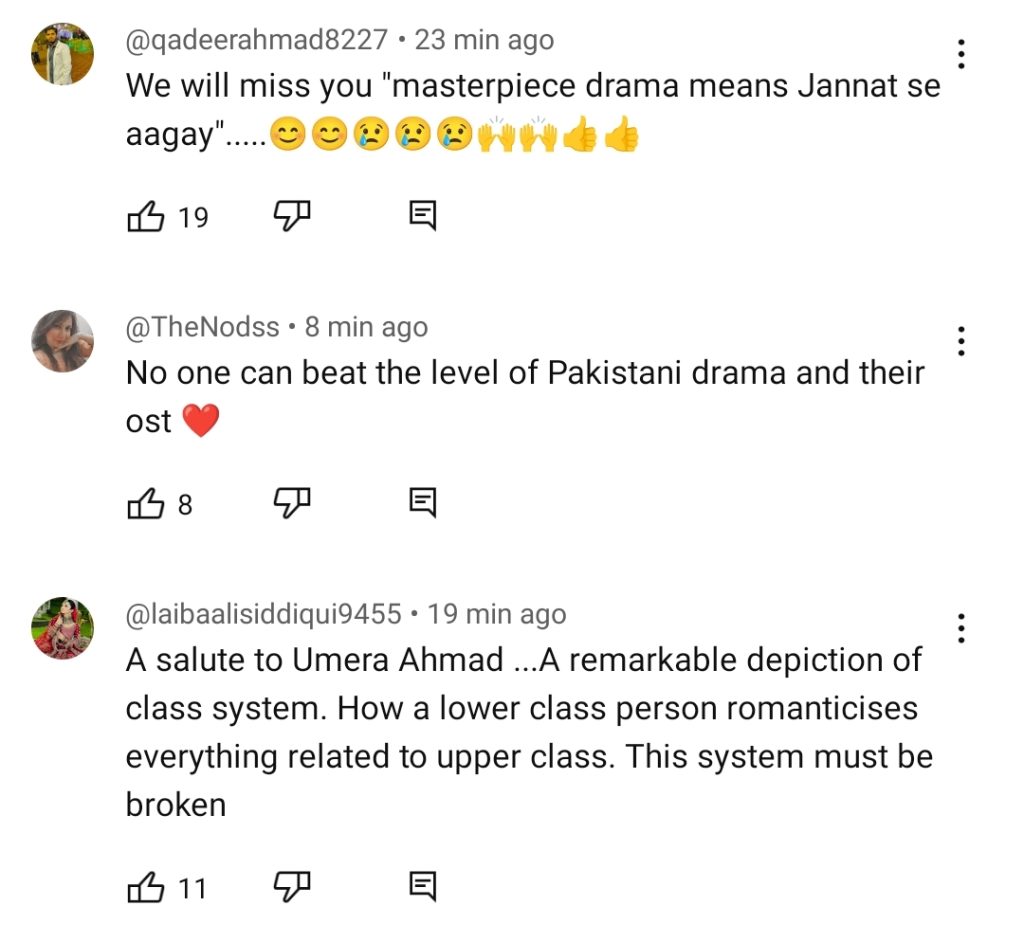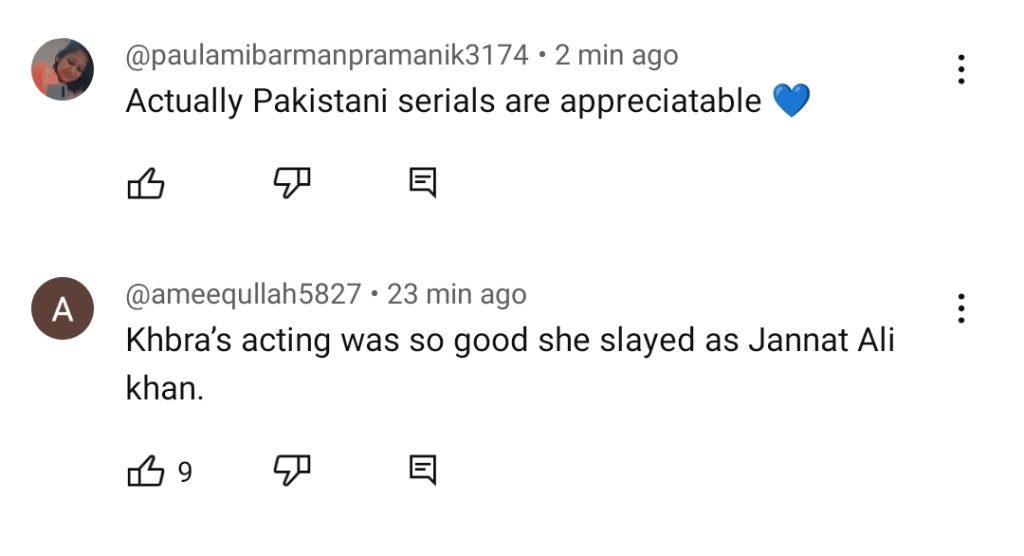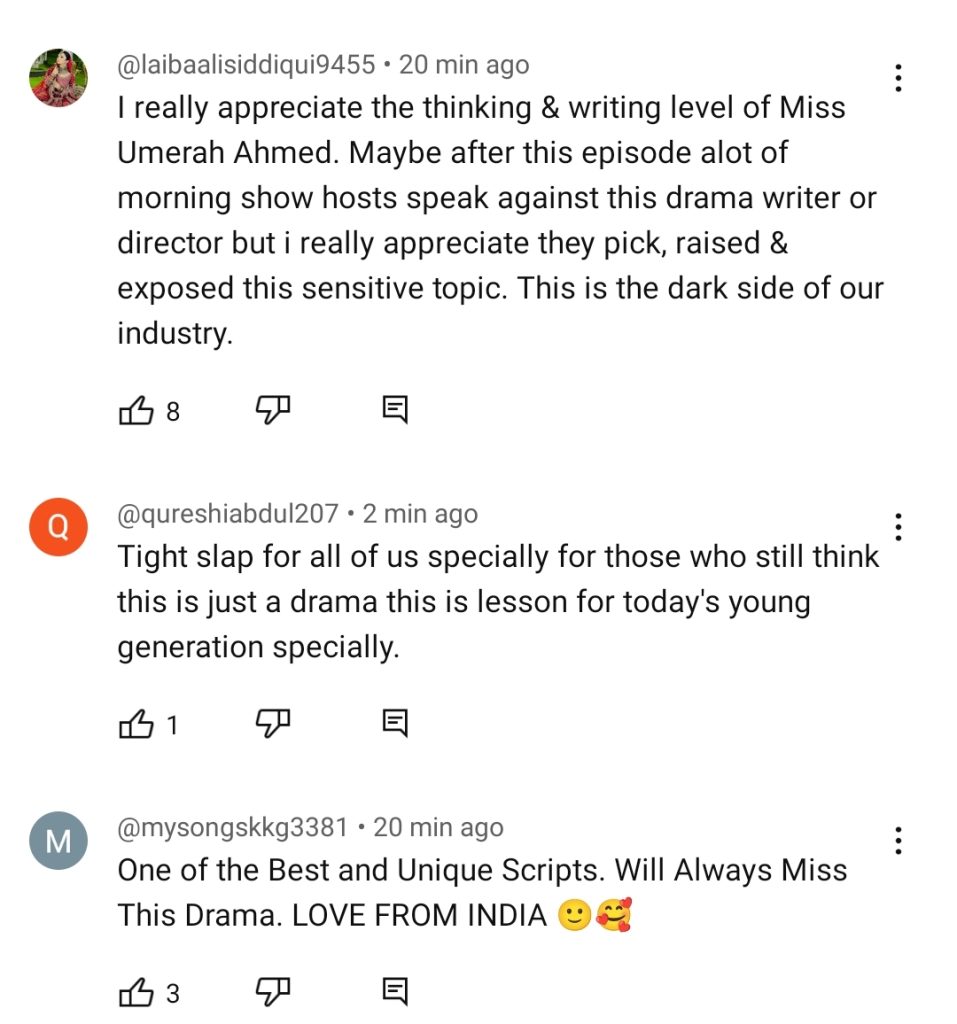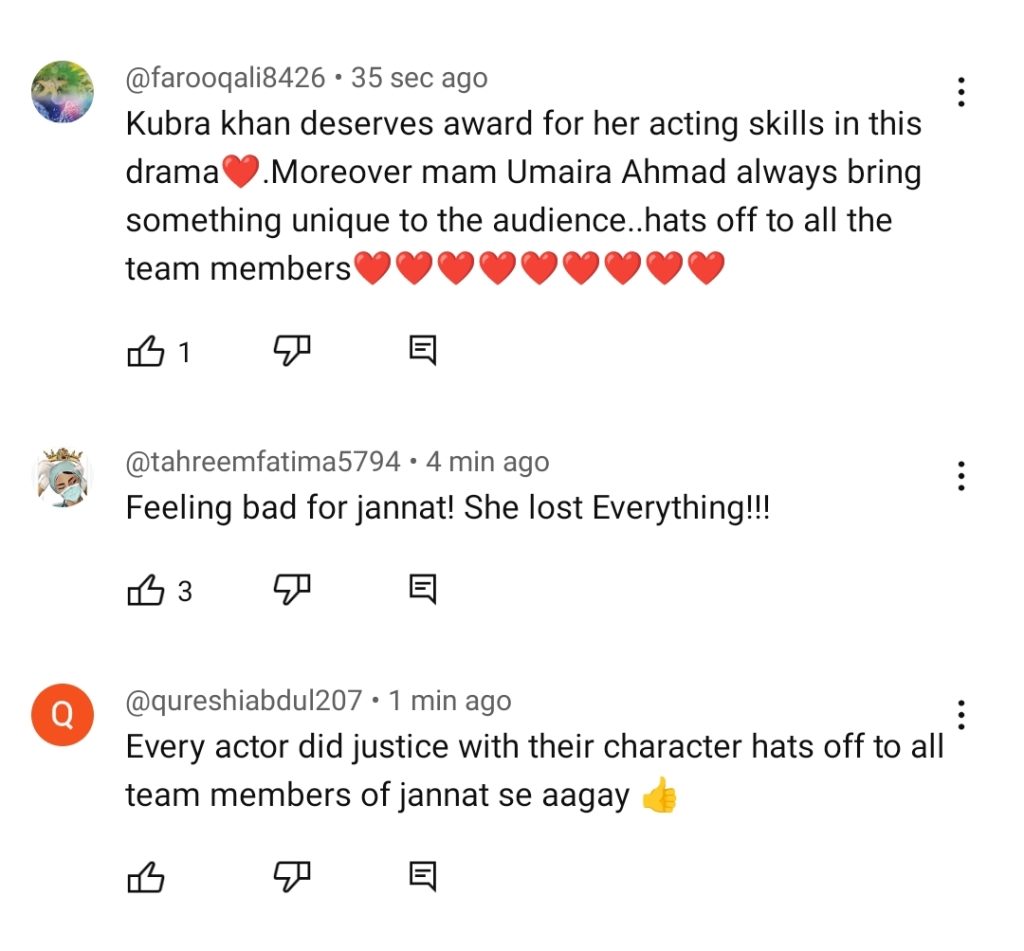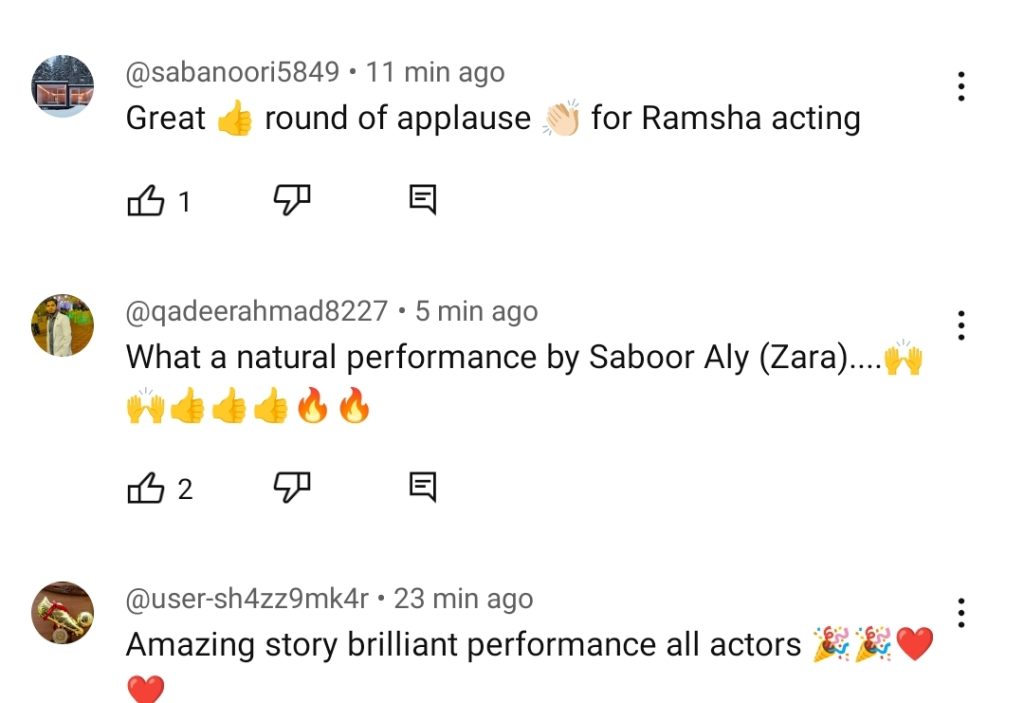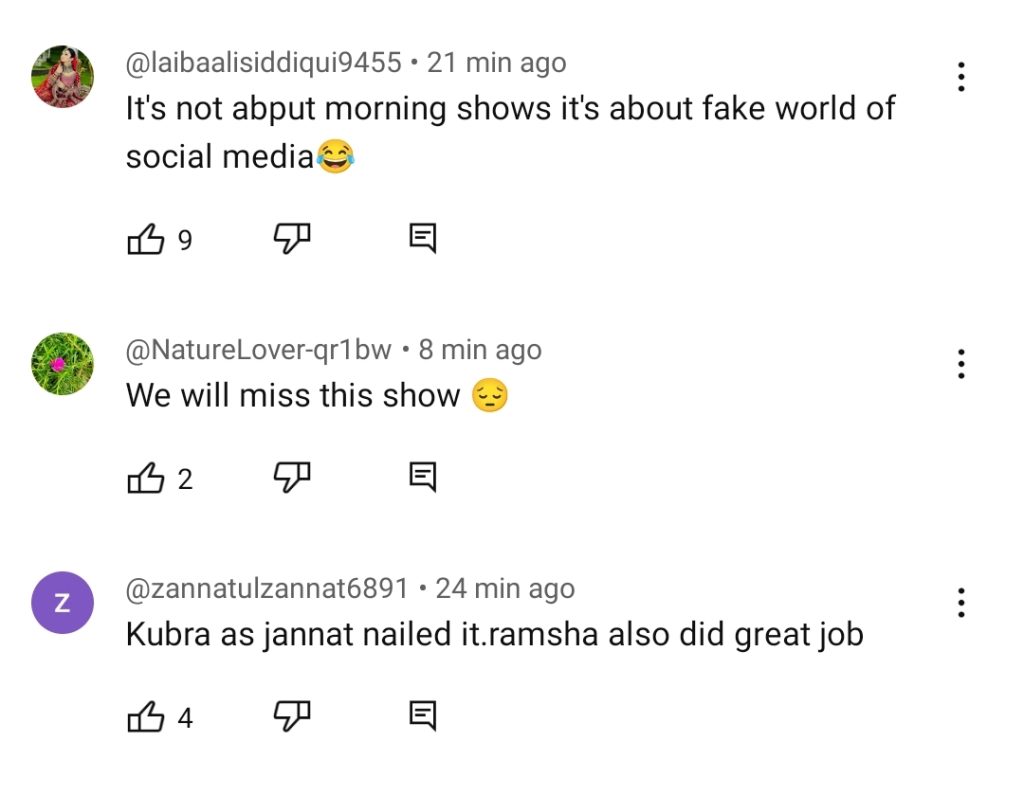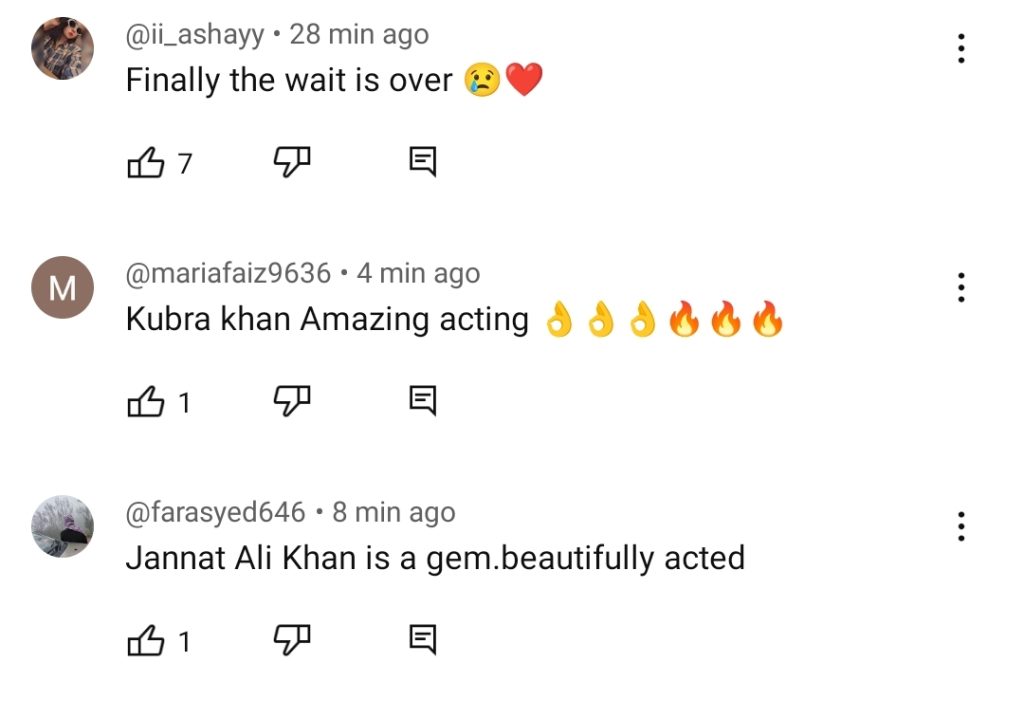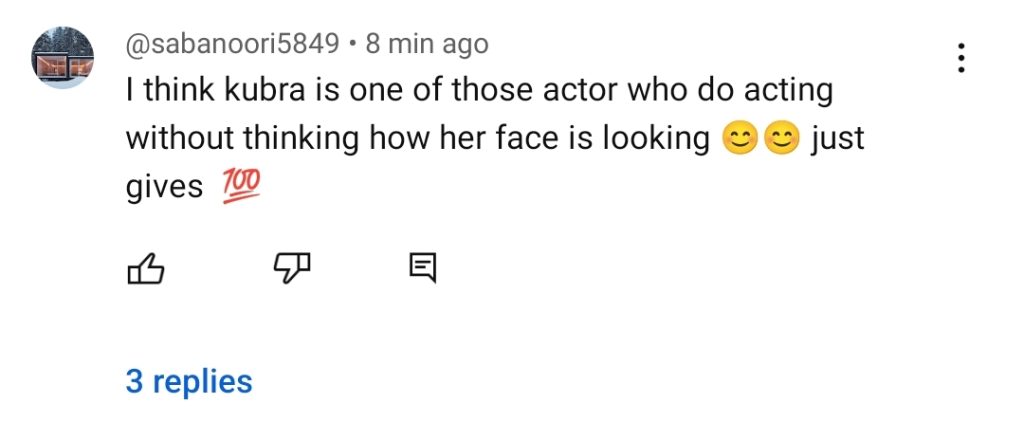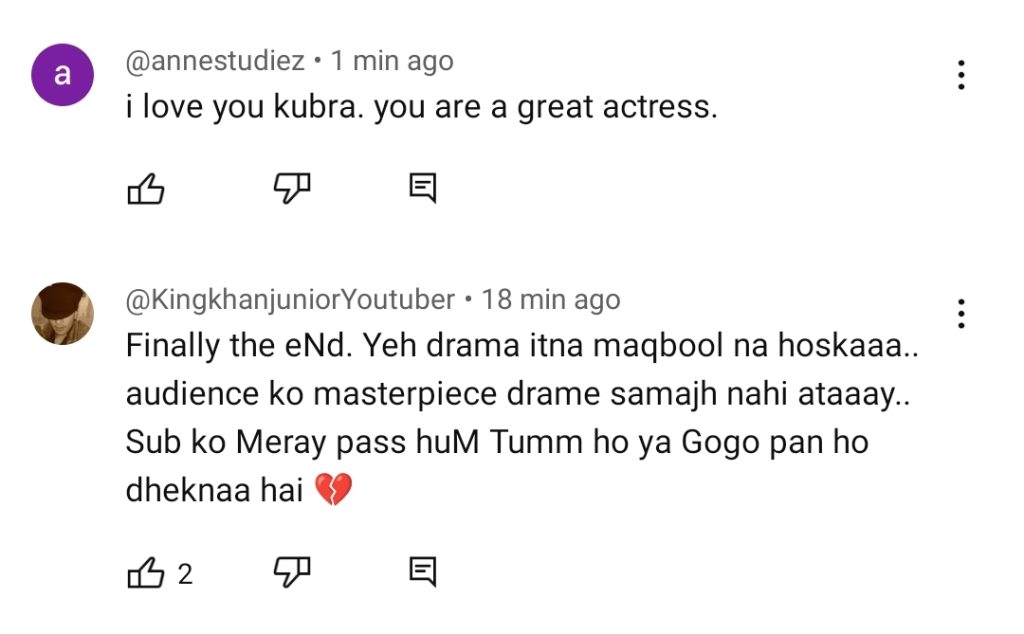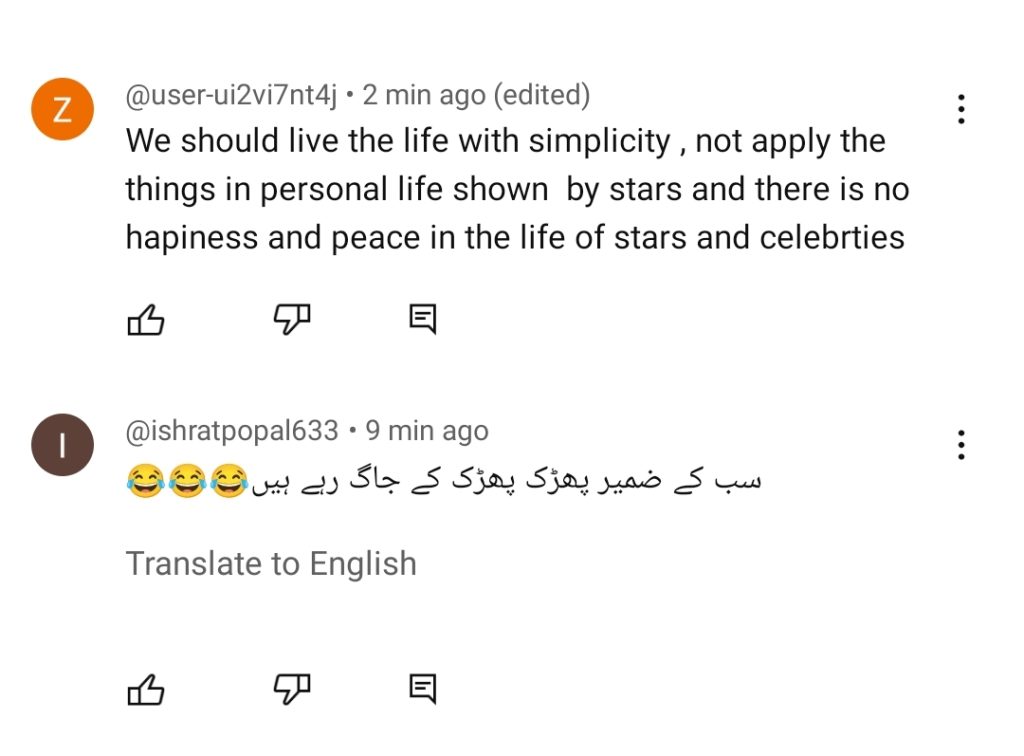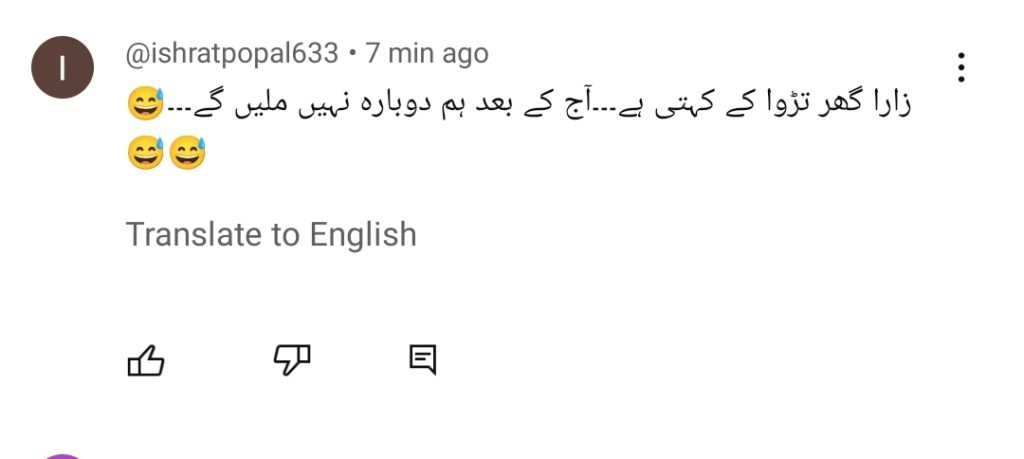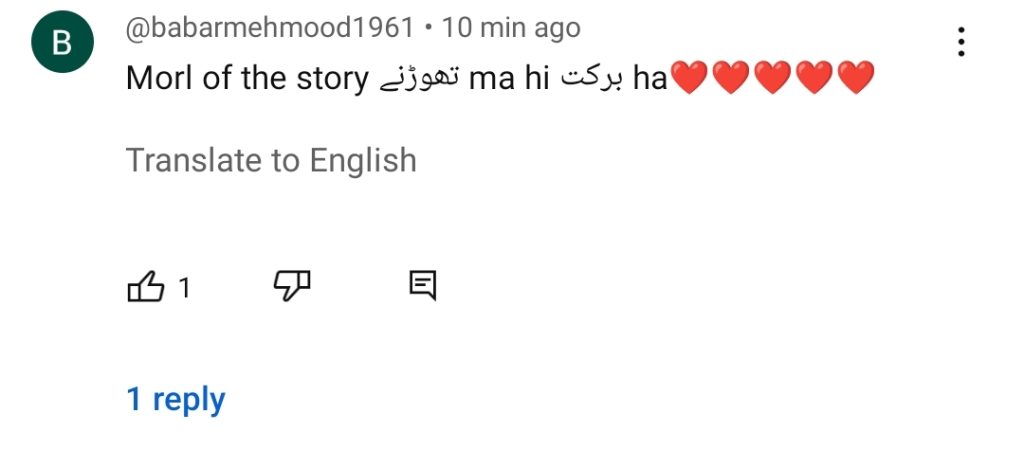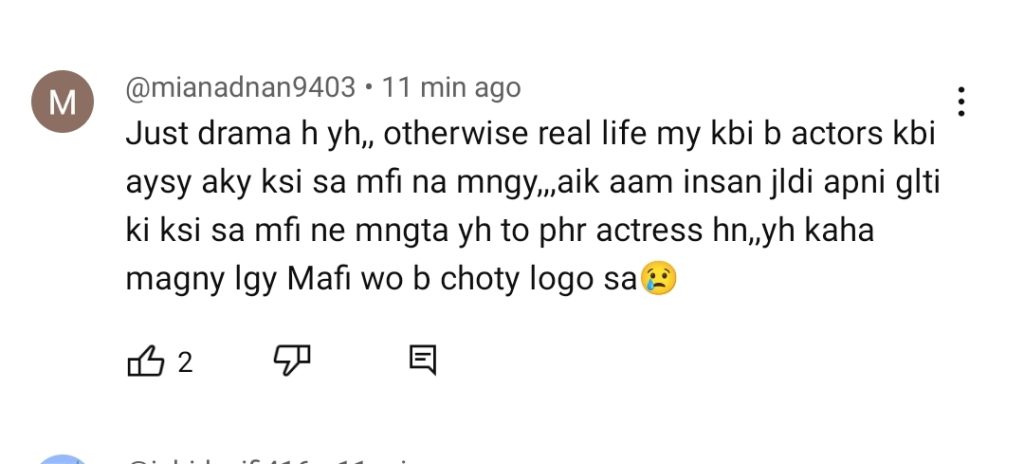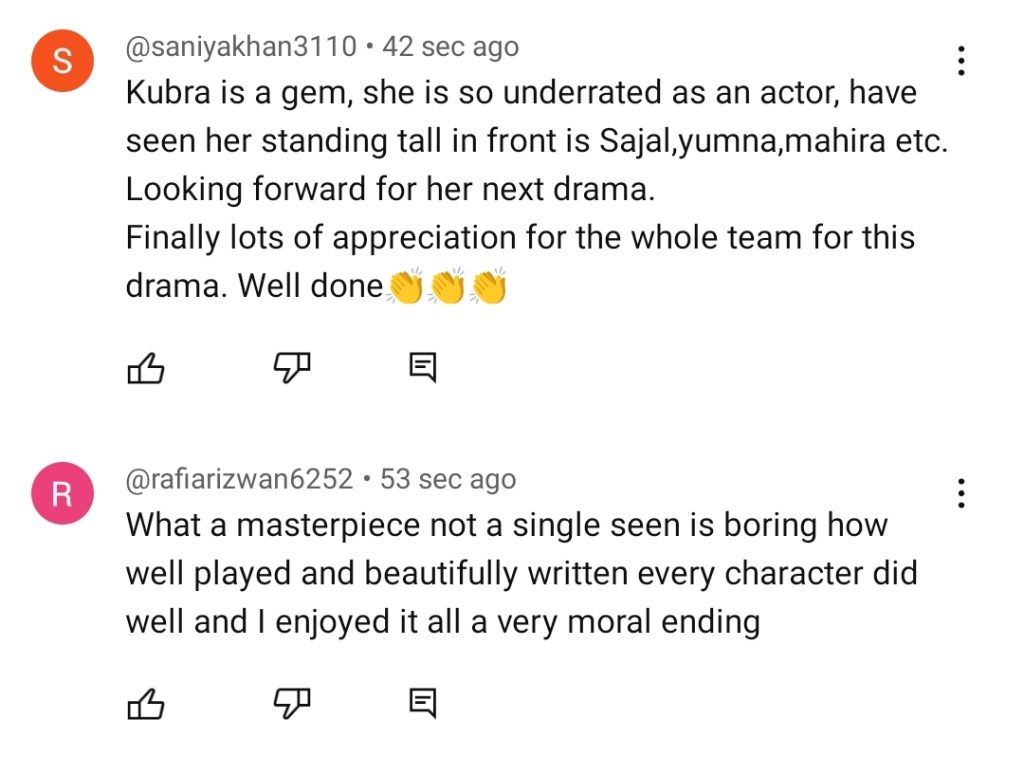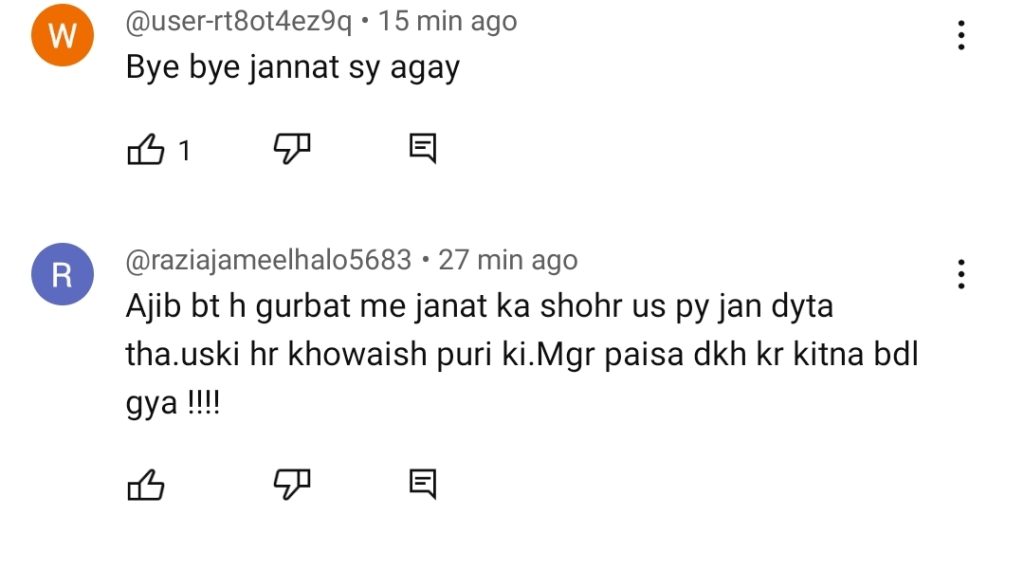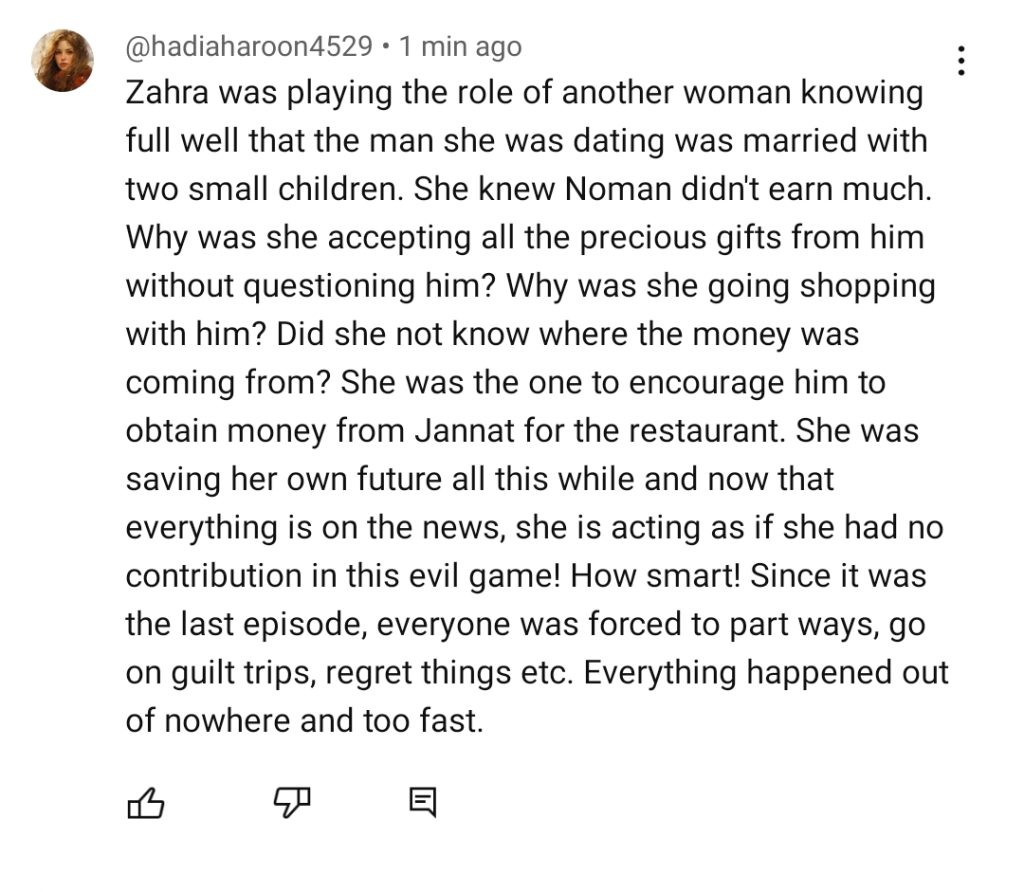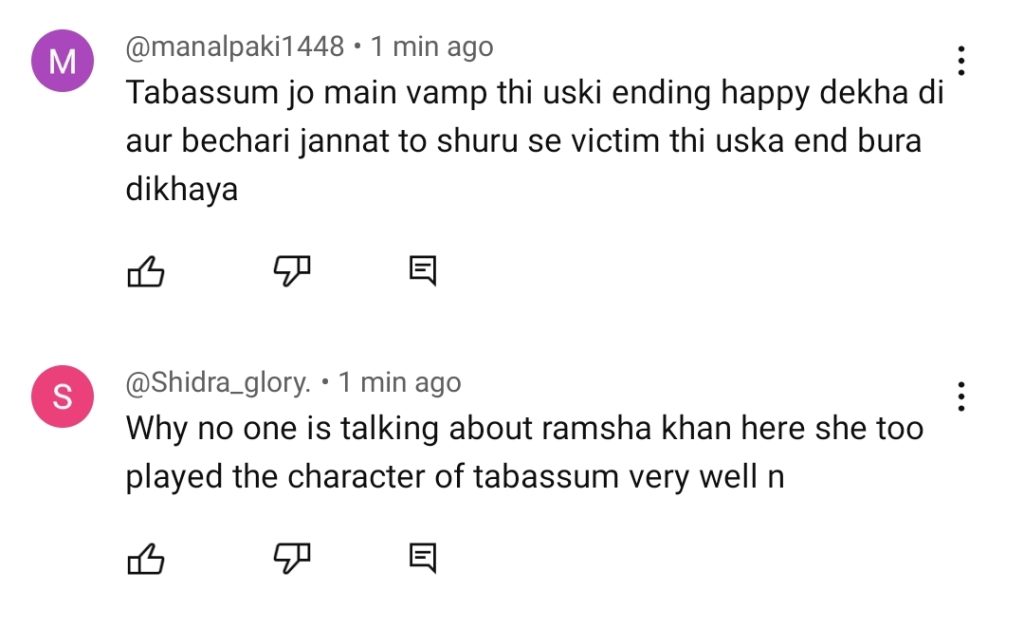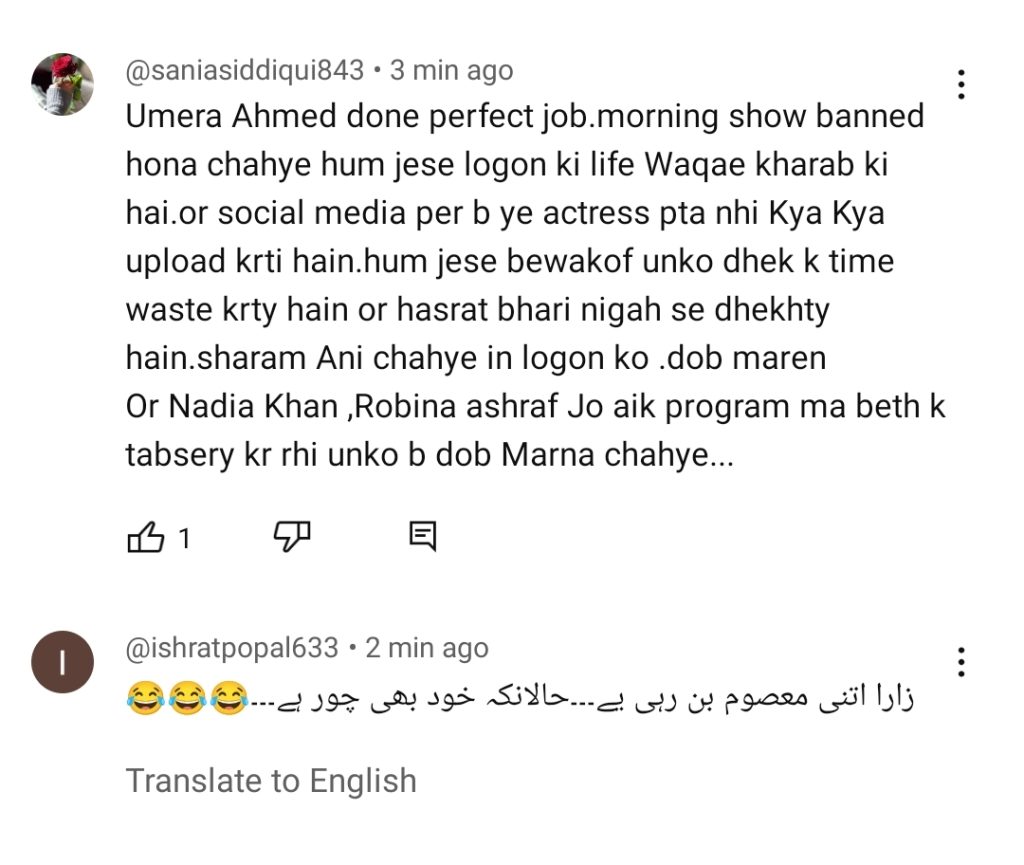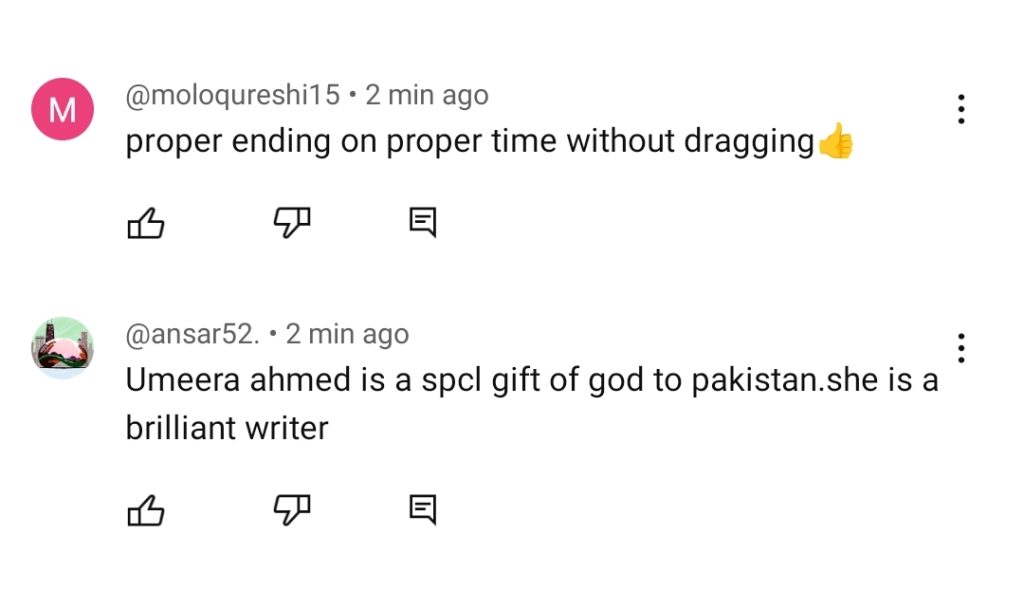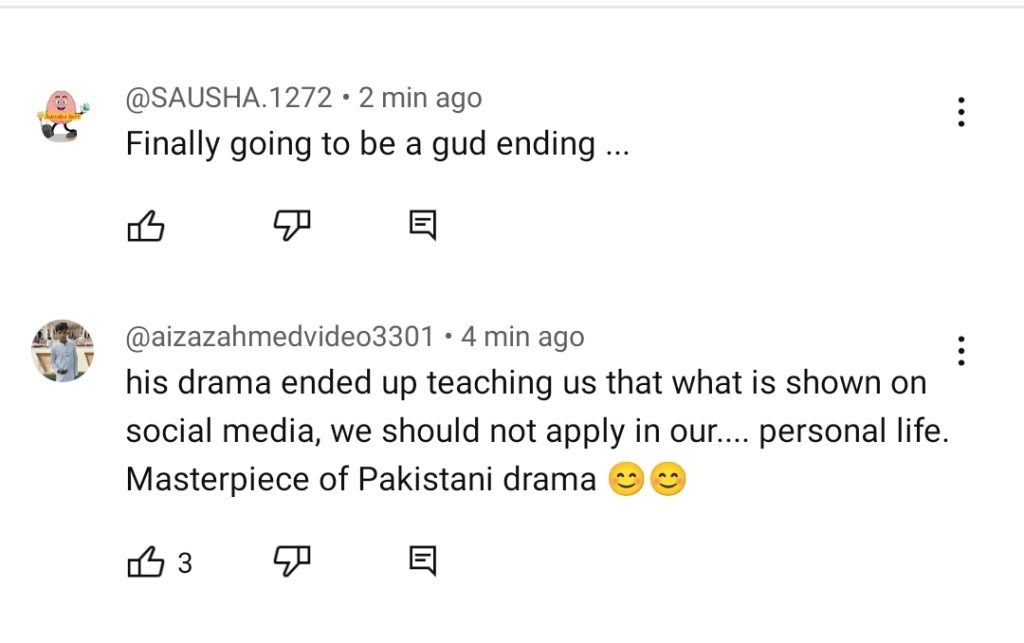 ⠀