Jawani Phir Nahin Aani is a film released on Eidul Azha on 25th September 2015 and distributed by ARY Films. The film also has few preview shows on 24th September 2015 at selected theaters. 25th September 2015 has passed and now the statistics of revenue earned by JPNA are being consolidated.
Normally in Pakistan distributors and producers of Pakistani films seldom make the earning of their film public. All the figures and statistics which are quoted and maintained are unofficial based upon the figures shared by different multiplexes. However a rare occasion, the distributor of JPNA i.e. ARY Films have officially shared the business of the film on the opening day in a tweet.


As per the tweet JPNA has earned 20.7 million rupees (2.07 crore) on its opening day, which is a record opening day business for any film in Pakistan. Before JPNA, the highest opening day business was 20.5 million rupees (2.05 crore) by the Hollywood film Fast & Furious 7 released in April this year. Hollywood films are released on latest technology screens like IMAX and 3D and therefore that ticket price is quite high ranging from 700 – 1500 or even higher. So the high price of tickets results in high revenue collection of Hollywood films even if a Hollywood film is released on less number of screens. As compared to Hollywood films tickets of Bollywood and Urdu films start from 200-400 rupees.
Here are the top 5 films with their opening day revenue.
1- Jawani Phir Nahi Ani –2.07cr (2015- Urdu – Karawood)
2- Furious 7  2.05cr (2015 – Hollywood)
3- Dhoom 3.. 1.8cr (2013 – Bollywood)
4- Welcome Back.. 1.6cr (2015 – Bollywood)
5- Happy New Year.. 1.5cr (2014 -Bollywood)
Analyzing these statistics it is quite obvious that before 2015, Bollywood films were ruling the charts with highest opening day collections proving the widespread appeal of Bollywood films among Pakistani cine goers. However in 2015, Furious 7 took over the chart. Furious 7 tremendous success is mostly attributed to the untimely death of its leading actor Paul Walker.
Just few weeks ago (September 4th to be precise), another Bollywood movie Welcome Back received a grand reception and the film also jumped in the list of top 5 films. Now JPNA which is the first local film to appear in the top 5 list has jumped to the No. 1 spot.
The next record which JPNA might break is the highest collection on a weekend (Friday, Saturday and Sunday). Currently the record is also with Furious 7 with an earning of 7.25 crores.
JPNA is also released simultaneously in many countries like UAE, UK and USA. On the whole it is an encouraging sign for Pakistani film industry that cine goers are now also watching local Urdu films in huge numbers, along with the routine of endorsing Bollywood films.
The market of Hindi/Urdu films in Pakistan is limited to the provinces of Punjab, Sindh and Federal capital Islamabad. In the other two provinces namely Balochistan and Khyber Pakhtunkhwa only Pashto films are released due to limited demand of Hindi/Urdu films.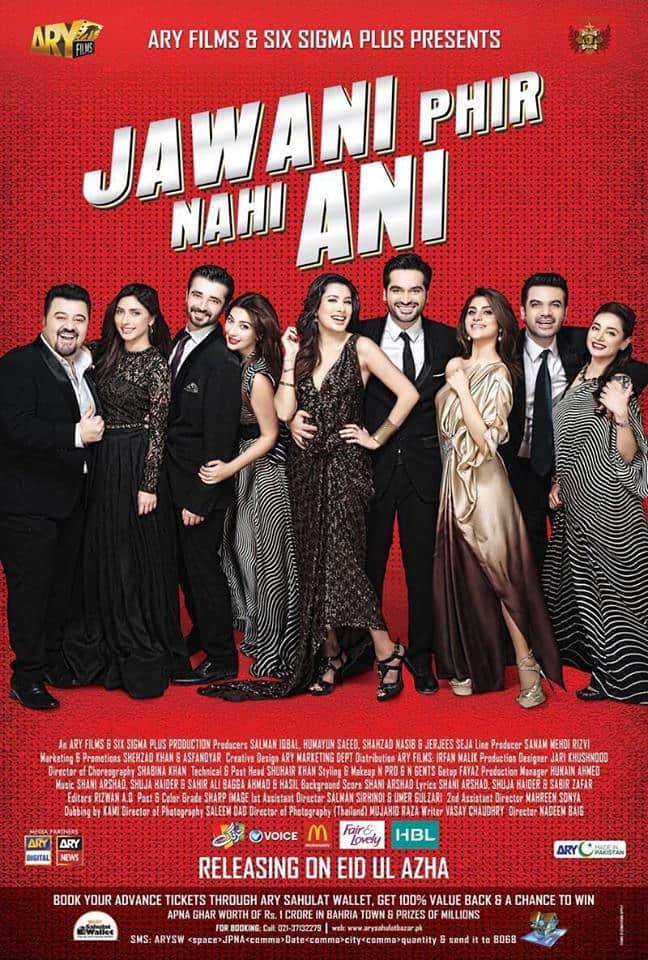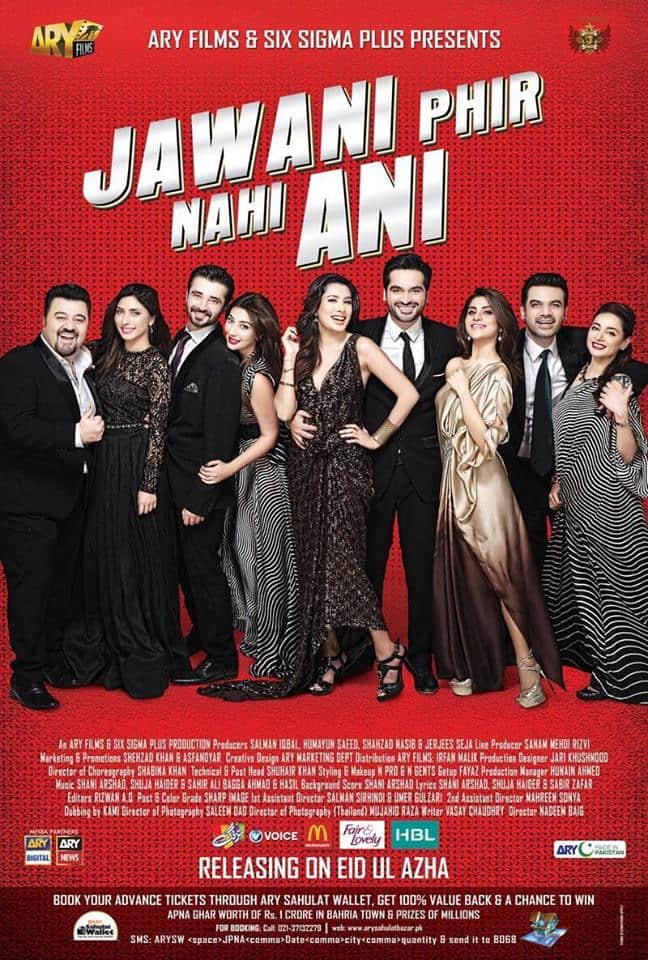 Rashid Nazir Ali