Fahad Mustafa has recently celebrated 600 episodes of Jeeto Pakistan. He said it has been five years of continuous success and hard work he said that it was only the audiences who received the show well and the team looks forward to celebrate 1200 shows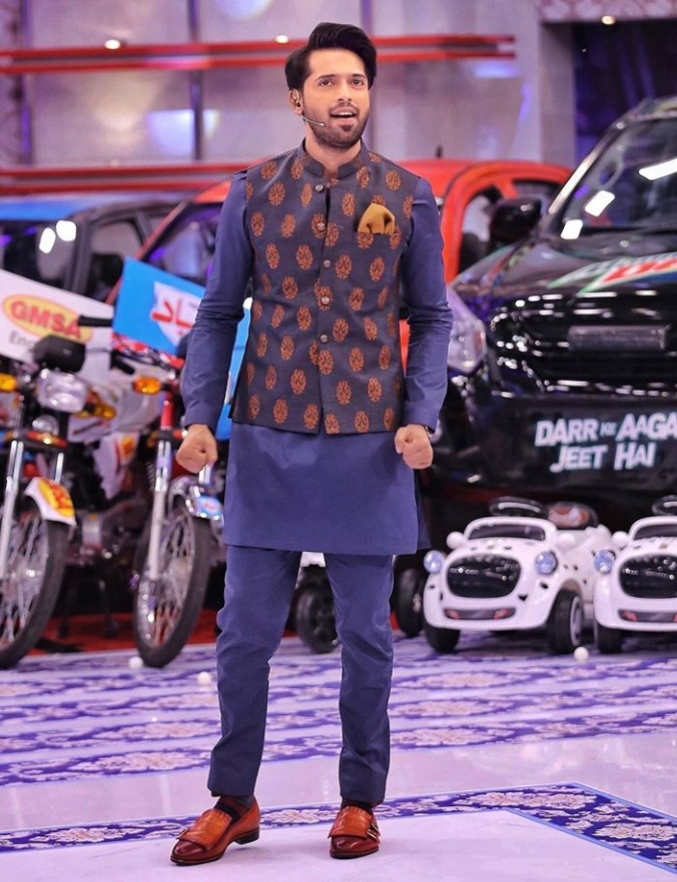 He tweeted that, "So guys tonight's episode of #JeetoPakistan is very special we complete 600 epi 😇 &  i still believe that this show will complete 1200 epi as well .This could have not been possible without the love of My Fans not just from pakistan but from all parts of the world.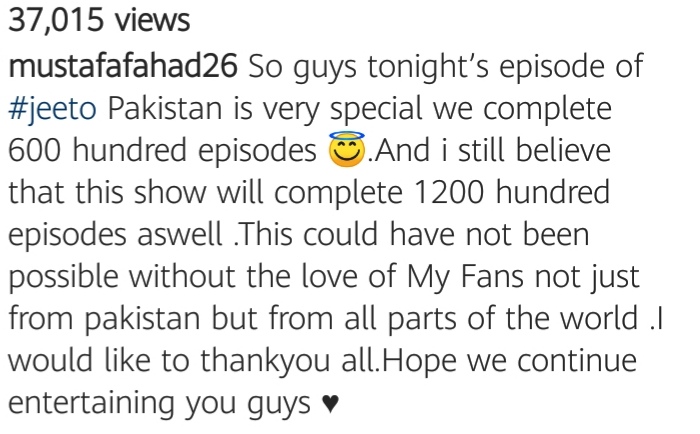 We wish Fahad Mustafa and team jeeto Pakistan 1200 shows ahead.
A lot of his friends from fraternity congratulated him here are the tweets of his friends