Junaid Jamshed's son shares a rare picture of Aamir Zaki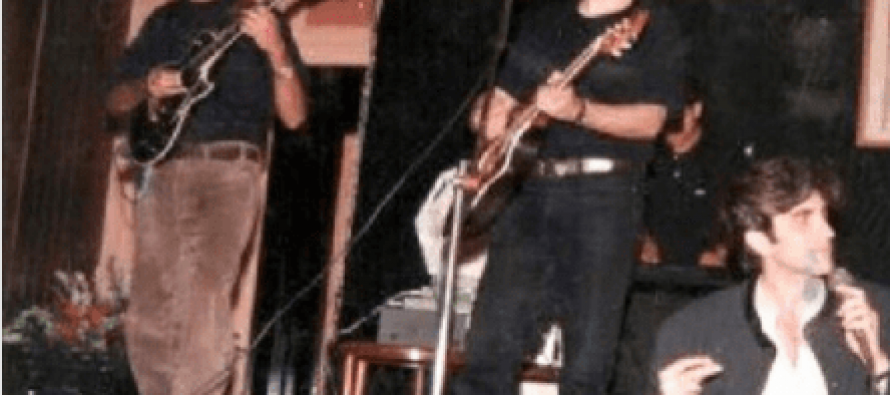 Taimoor Jamshed, son of the late singer-turned preacher and host Junaid Jamshed, took on twitter to share a rare picture of the legend Aamir Zakir alongside his father.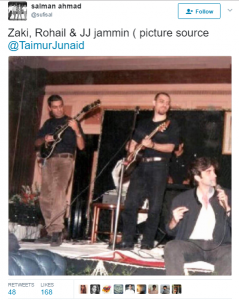 In the picture, Zaki can be seen playing the guitar alongside Junaid and Rohail Hyatt. Zaki had been part of their band, Vital Signs, briefly during 1994.
This picture was tweeted by Salman who gave the credits of the picture to Taimoor, who retweeted the picture on his account. He also expressed his love and adoration for the legend in these words '(Aamir Zaki was) one of the greats of our time. His guitar solo in Aitebaar left millions mesmerized'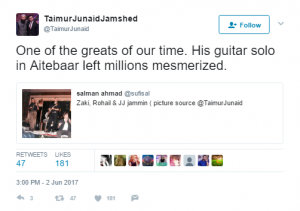 According to family and friends, Zaki died of heart failure on Friday. He was 49. His brother, Shahid Zaki, said Aamir had been suffering from a prolonged illness. He was laid to rest early Saturday morning at a local graveyard
---