Junaid Khan is an established and very competent Pakistani actor. He started his career as a musician and vocalist for the band Call. Later on, he switched his career completely towards acting and has made much prominent name in it. His famous dramas are Sun Yara, Kashf, Mumkin, Mere Humdum Mere Dost and Ishq Tamasha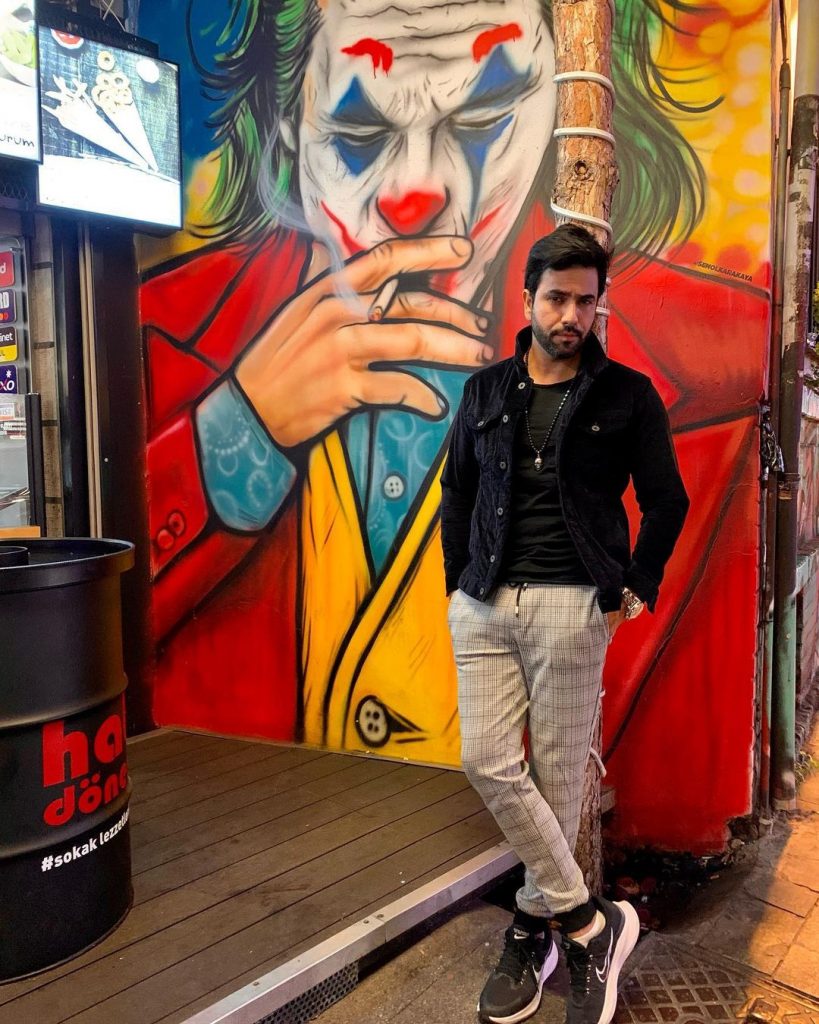 Junaid Khan's upcoming movie is featuring a police officer who is looking like already portrayed famous Bollywood character Chulbul Panday from the movie Dabang.
He explains why all the Pakistani made movies' corps resemble with chulbul Panday, taking about it he says it is because they follow the same getup and grow Mustaches. It us to be noted that Fahad's upcoming movie is also featuring a police man's story & he's also keeping a sharp mustache in it.