A few days ago, Hum Television's upcoming drama "Kala Doriya" made headlines on social media in which Farhan and Sana Javed were rumored to be paired together. The drama's script has been written by ace writer Saima Akram Chaudhry and it will be directed by Danish Nawaz under the production of Momina Duraid (Hum TV).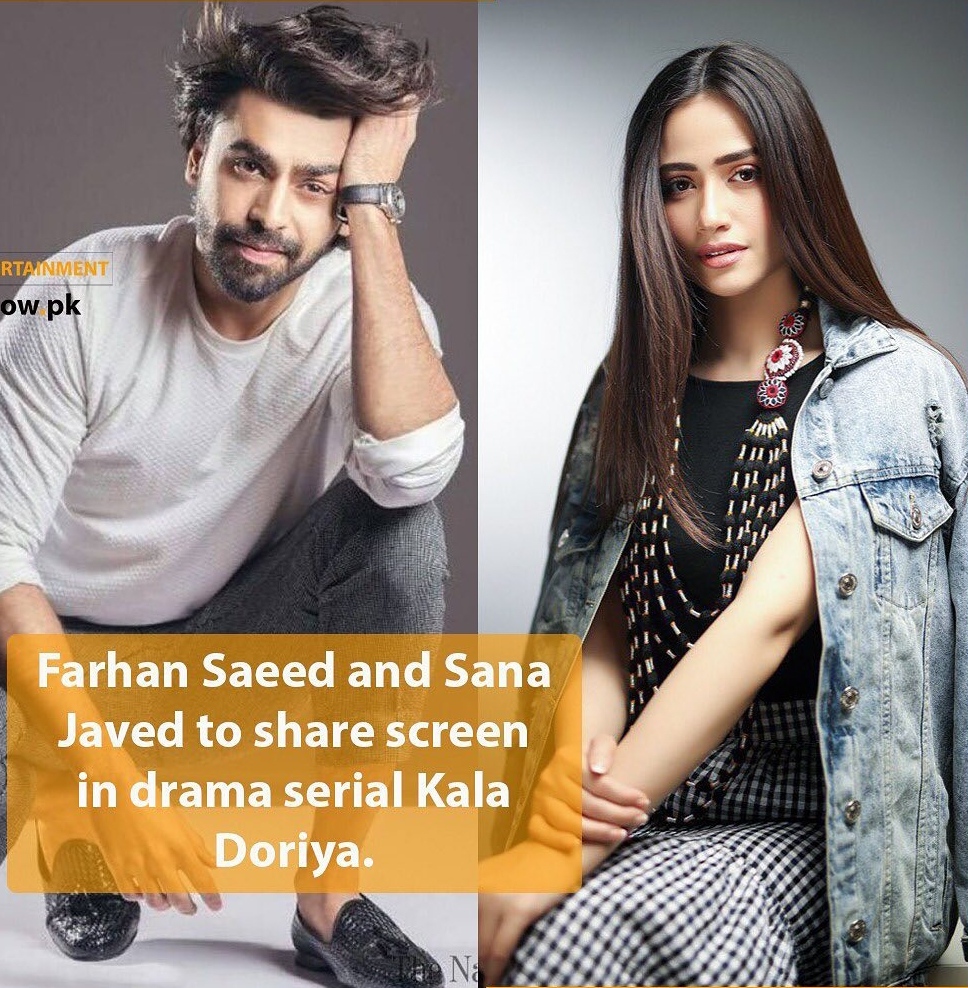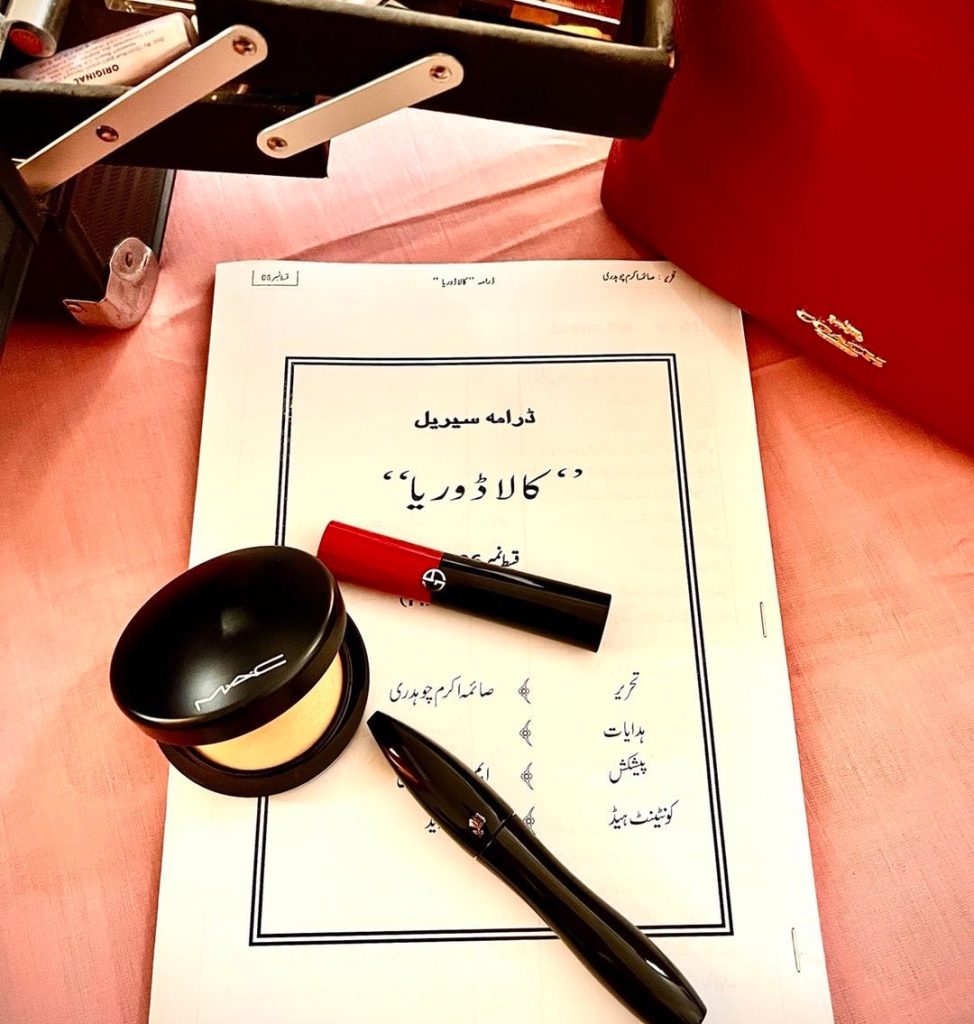 Yesterday, the news made waves on social media that Farhan Saeed has been replaced by Ali Rehman Khan. It was reported by fans that Farhan stepped out of the project and refused to do the drama after which Ali Rehman Khan was taken onboard.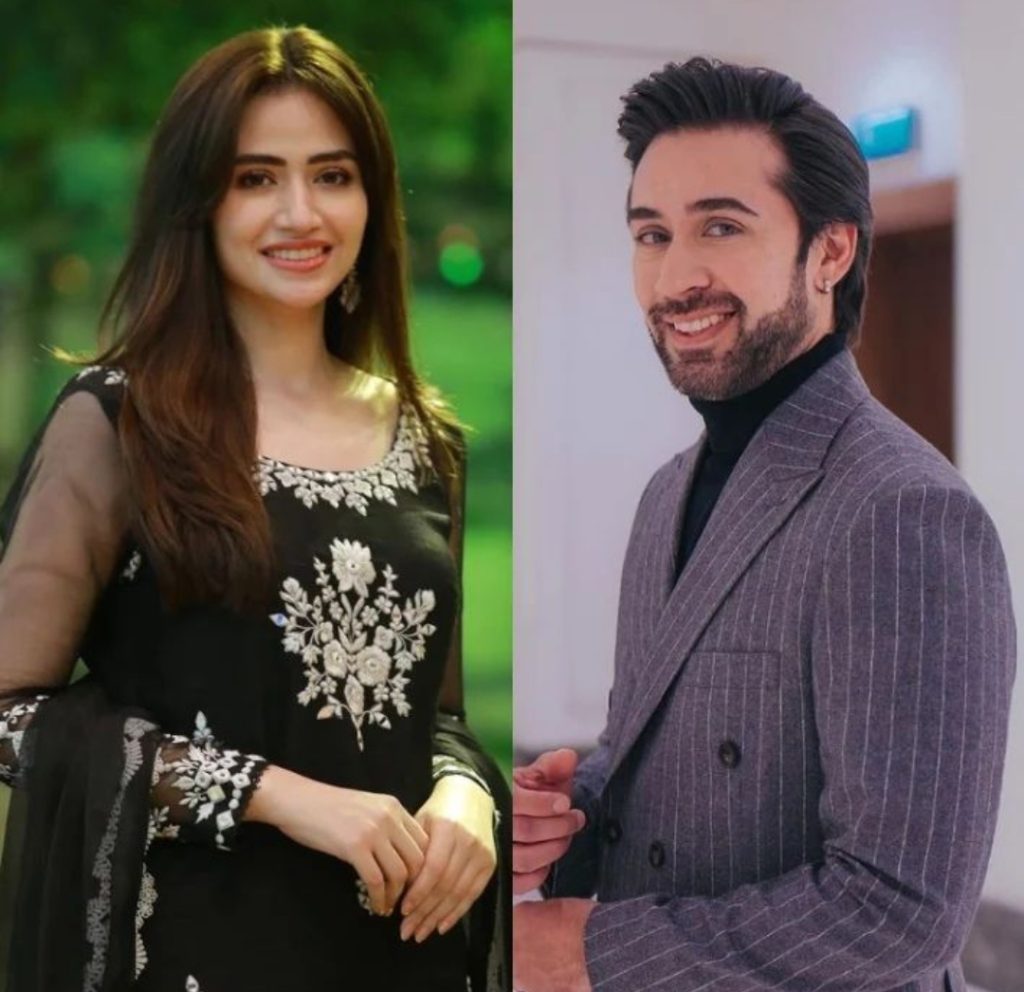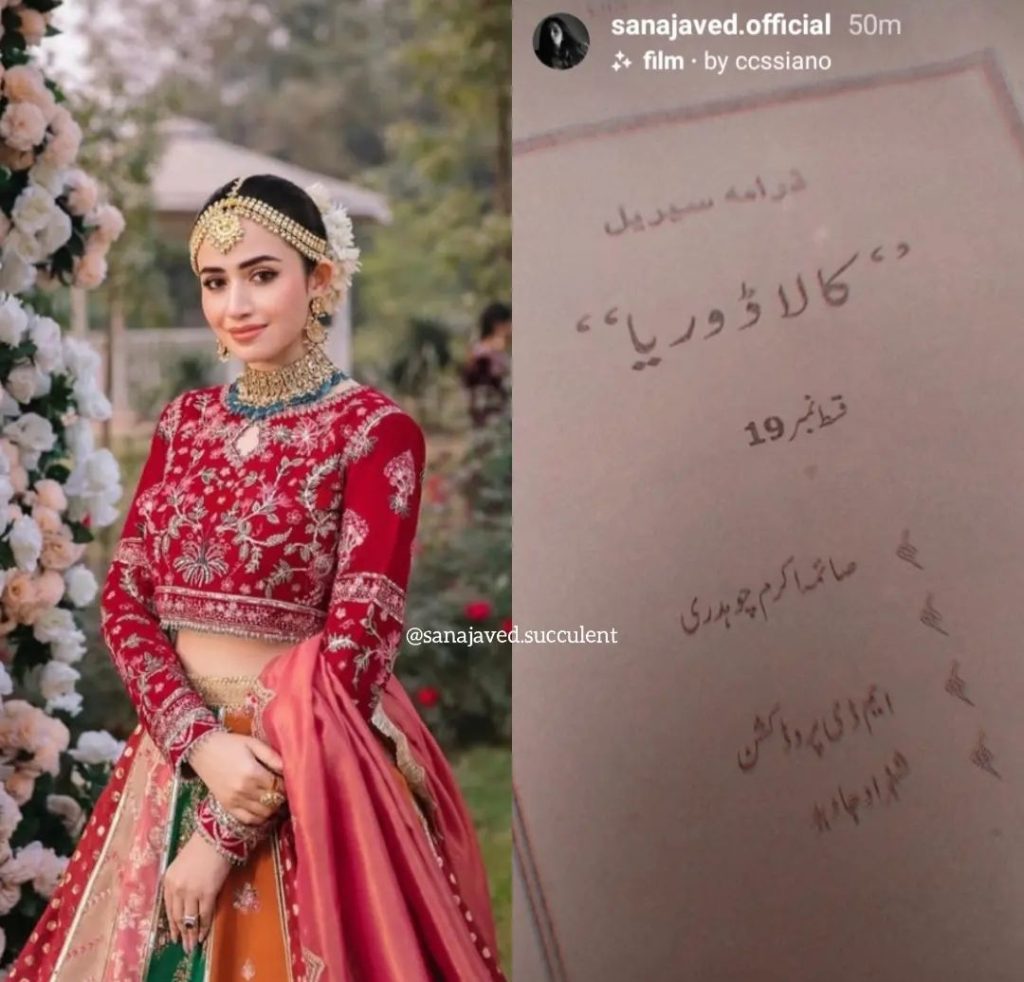 The news was wholeheartedly cherished by Farhan's fans, they celebrated it and expressed their happiness on every platform with opinions. They announced that they didn't want Farhan to work with her. Not only this, they also called out Sana Javed and said that thankfully this drama will not be done by Farhan Saeed and he got saved from Sana Javed's toxicity. Here are all the posts by Farhan's fandom.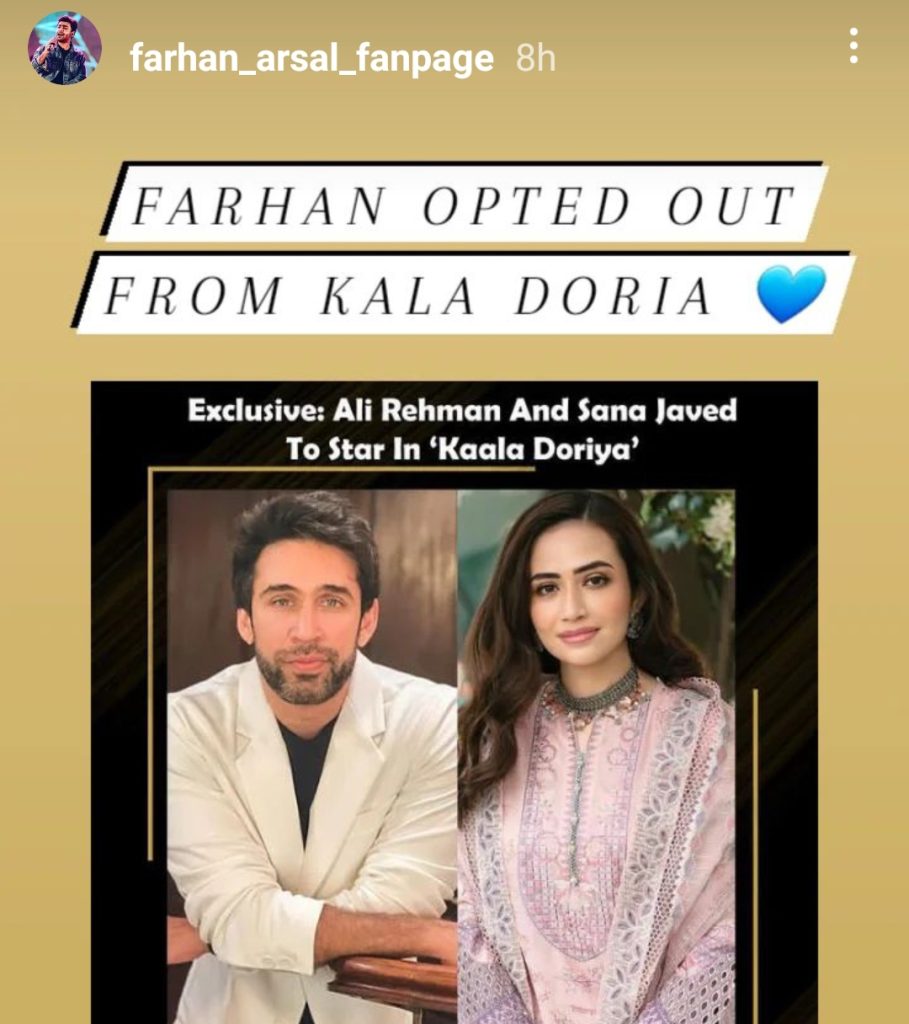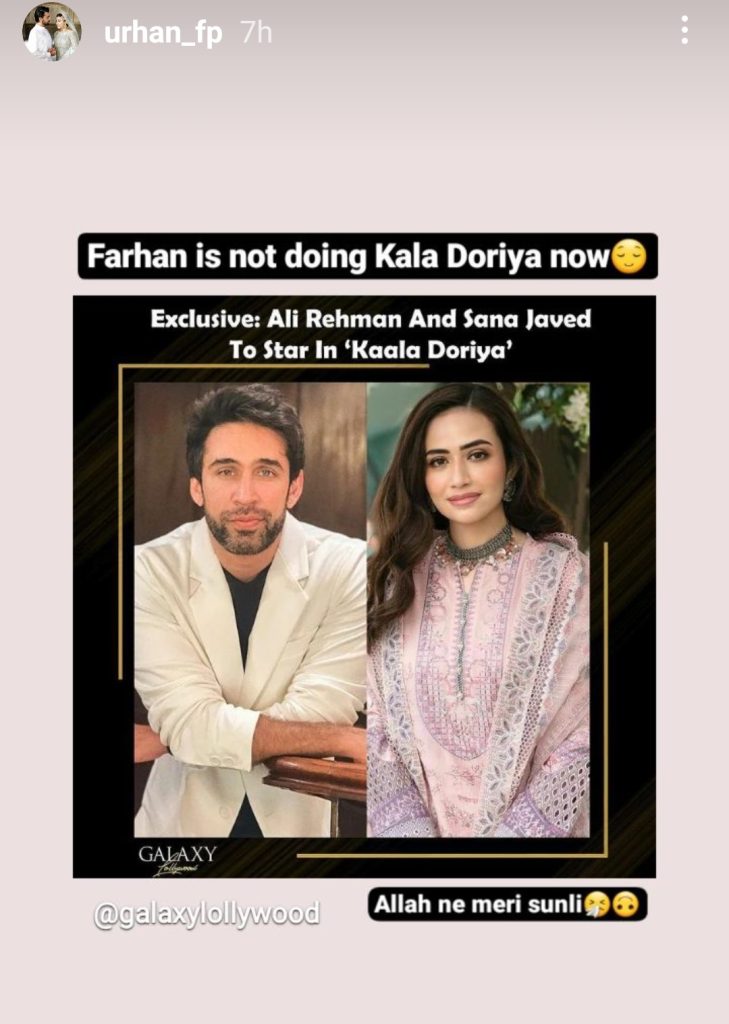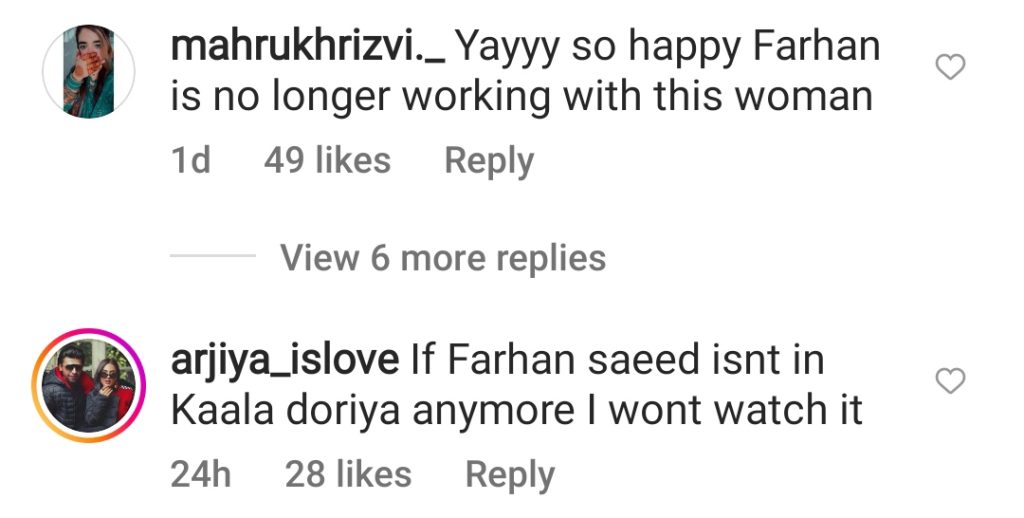 Sana's fans didn't like the childish and toxic attitude of Farhan Saeed's immature fandom and posted story about them.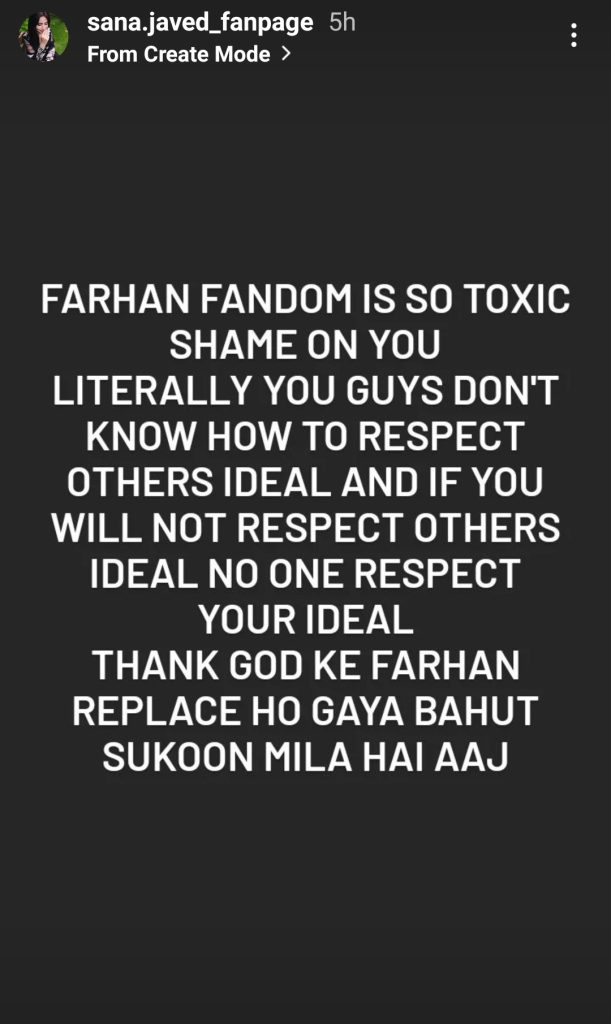 They also said that supporting your idol is a good thing and every fan should do that but they should not contain other's idol. They were of the view that just because of the reports of a few celebrities one should not talk bad about Sana as the hateful comments are damaging. Have a look at what Sana's fans said.