Though by the end of last year we saw many o our favourite celebrities tying the knot and entering a new phase in their lives, last year will still be dubbed as an year with the most celebrity divorces. One such couple who people loved was Imran Ashraf Awan and ex-wife Kiran Ashfaque Hussein Dar. The divorce news of both came as a shock to all their fans and people were asking questions that how it happened and how such a happy looking couple was not happy together after all.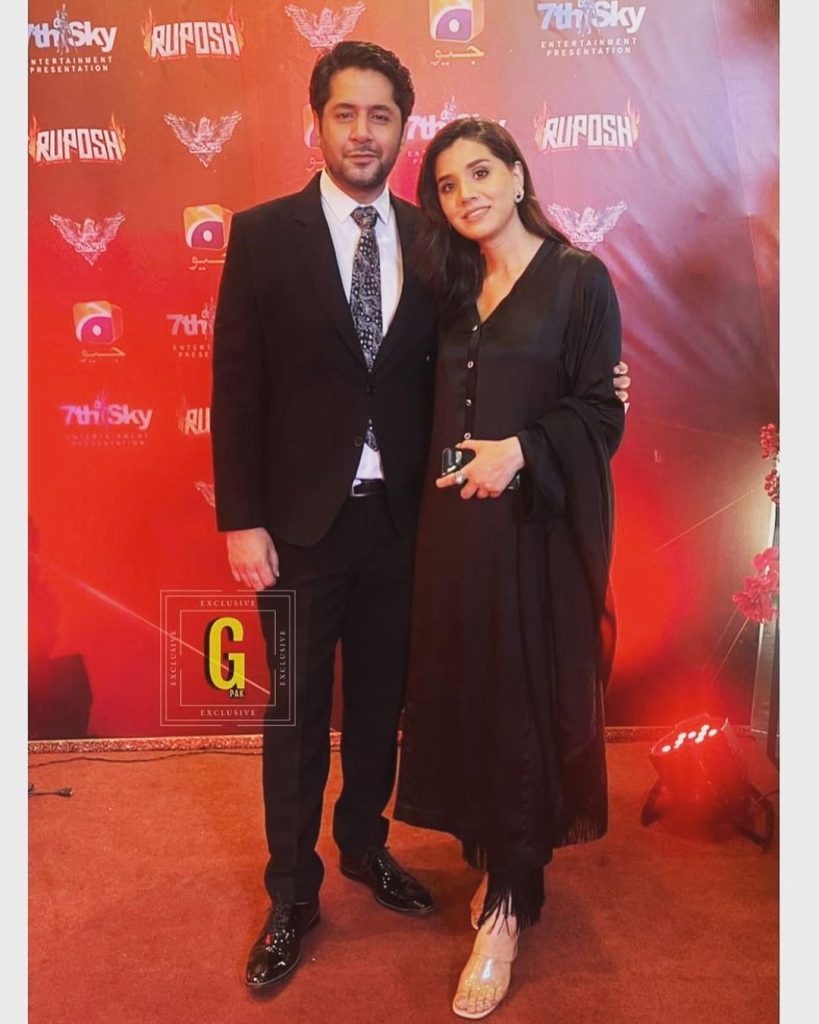 Kiran has since been very active on the social media and she is also now working in showbiz actively with her dramas already airing. In a recent Q/A session on Instagram, she opened up about relationships and quite candidly talked about her divorce which is not normally seen with Pakistani celebrities.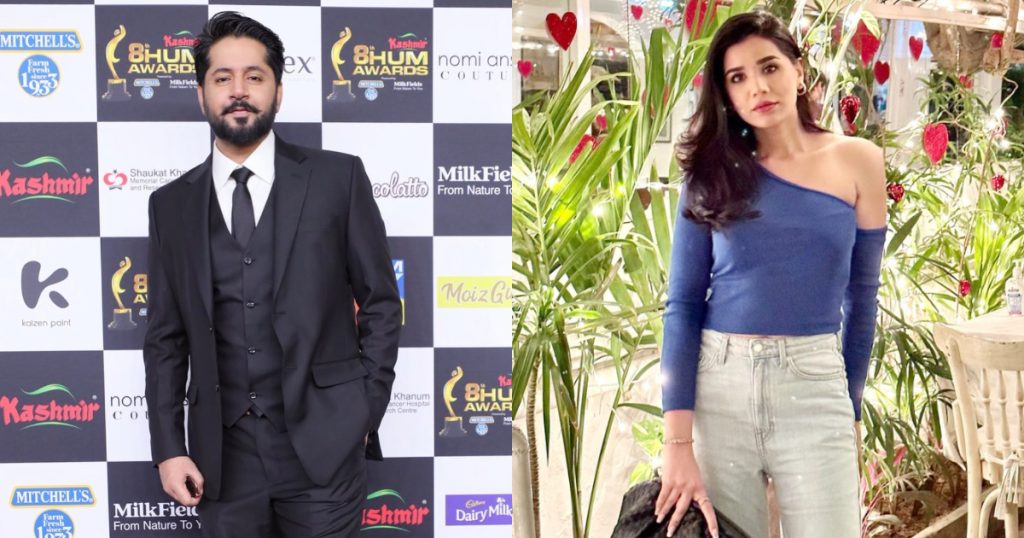 Kiran shared that she has a peaceful life after divorce: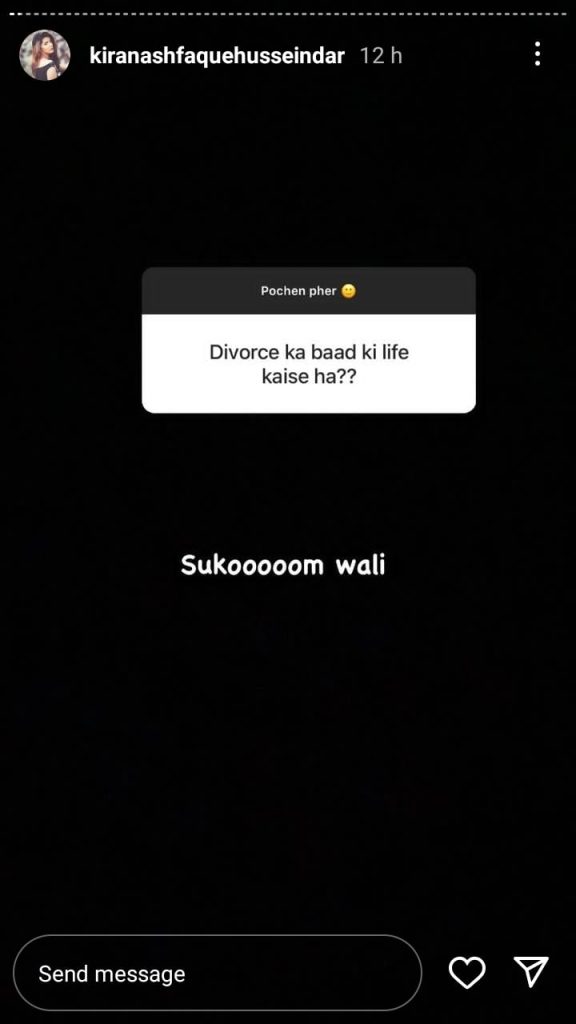 She also answered the most asked question that they both looked like an ideal couple: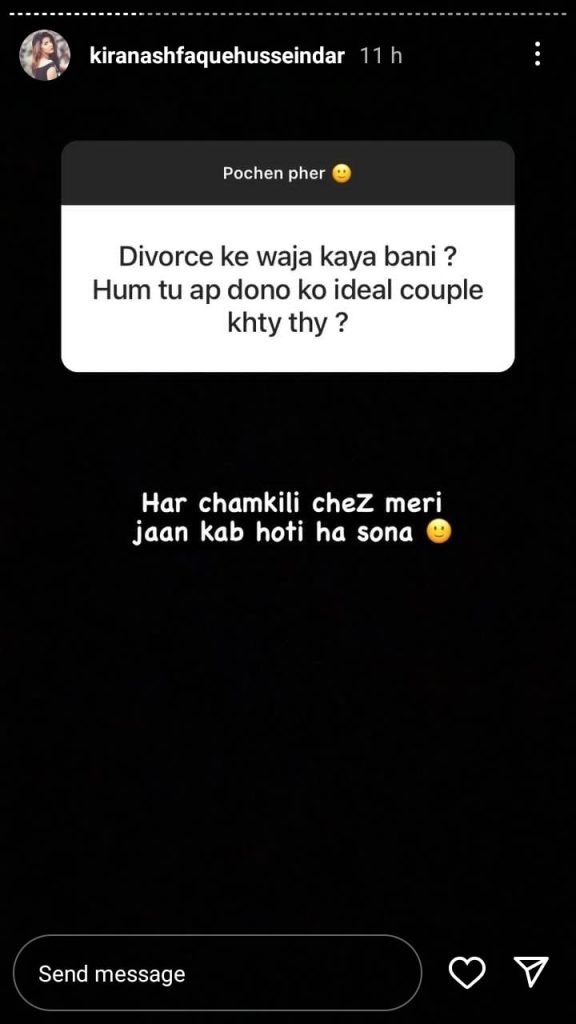 Kiran also had an answer for a worldwide saying that you cannot leave your love: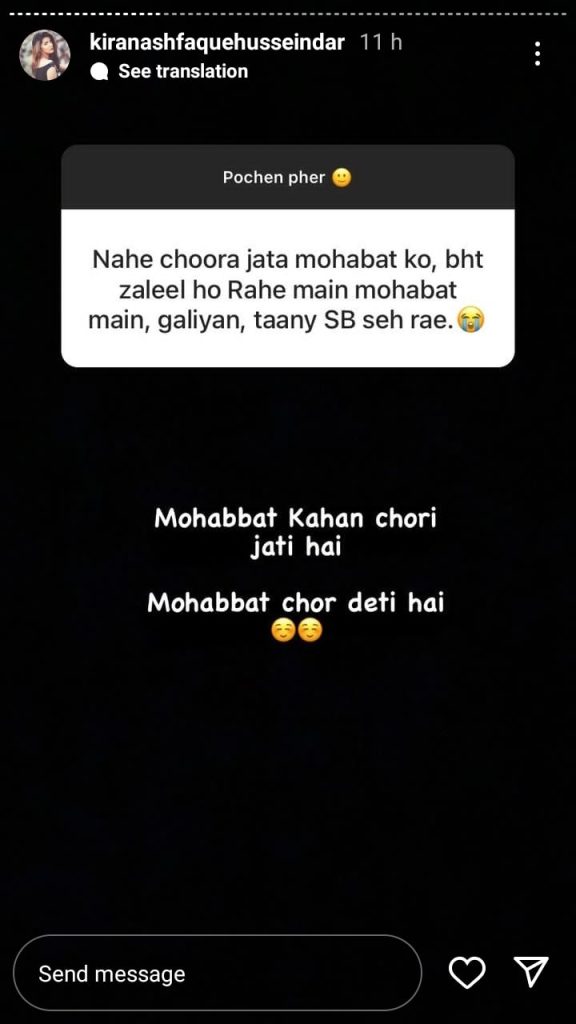 She said that Allah has given her strength and patience in these trying times: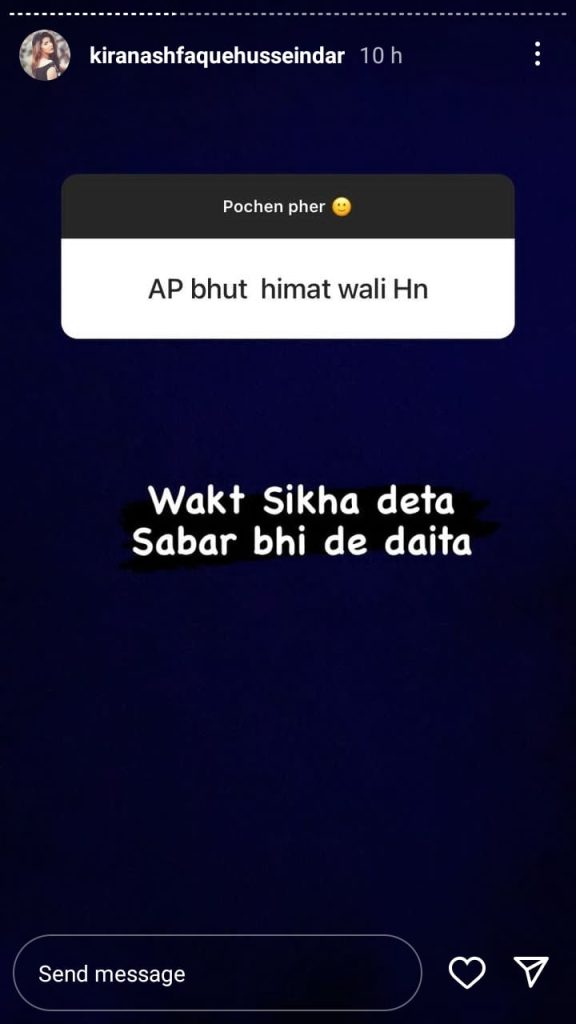 Kiran was candid and said that she does not mind people prying out information as this was bound to happen: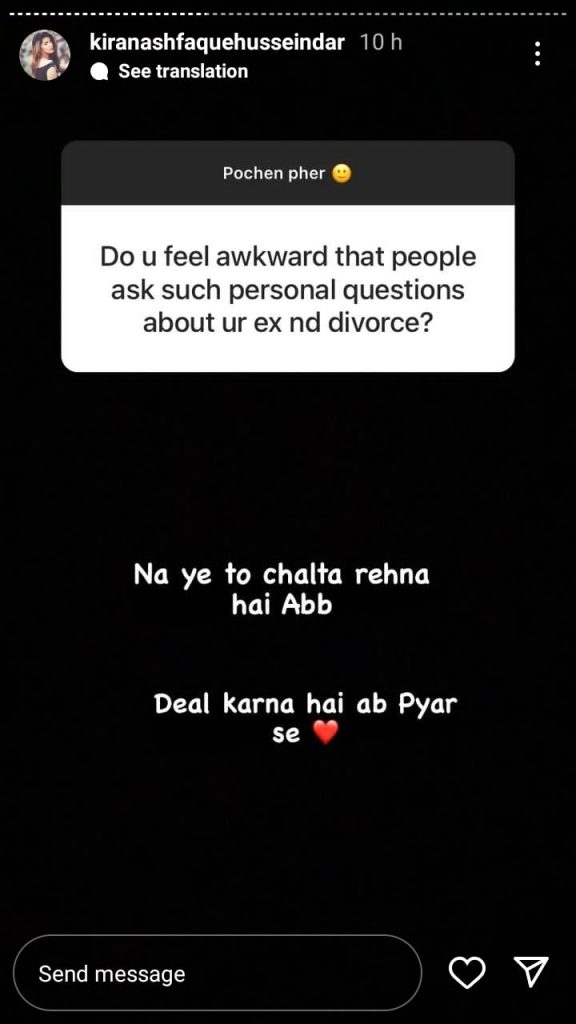 Kiran also said that it is easier in our society to just blame the woman: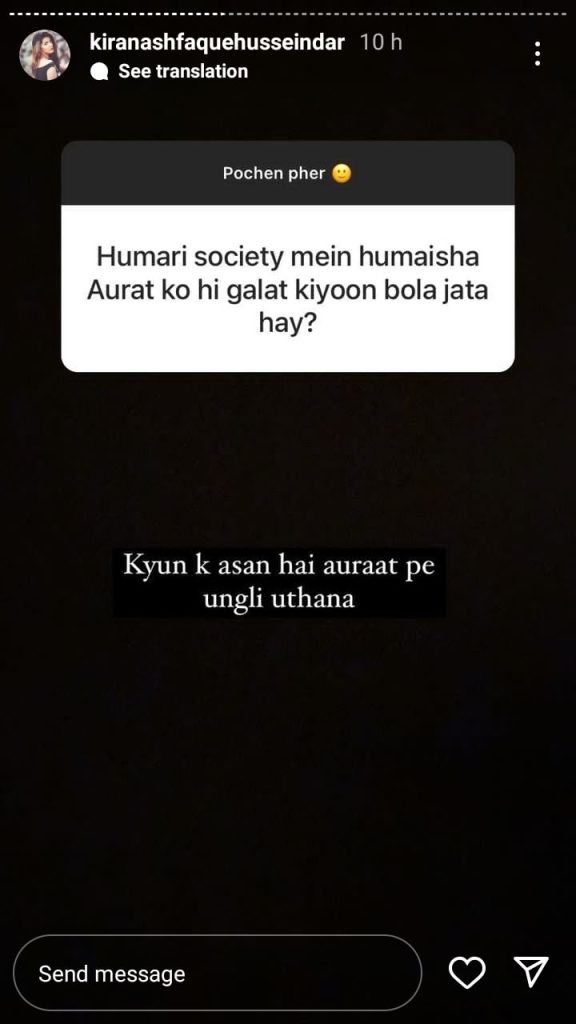 Someone asked Kiran if it is easier to move on after kids and she answered: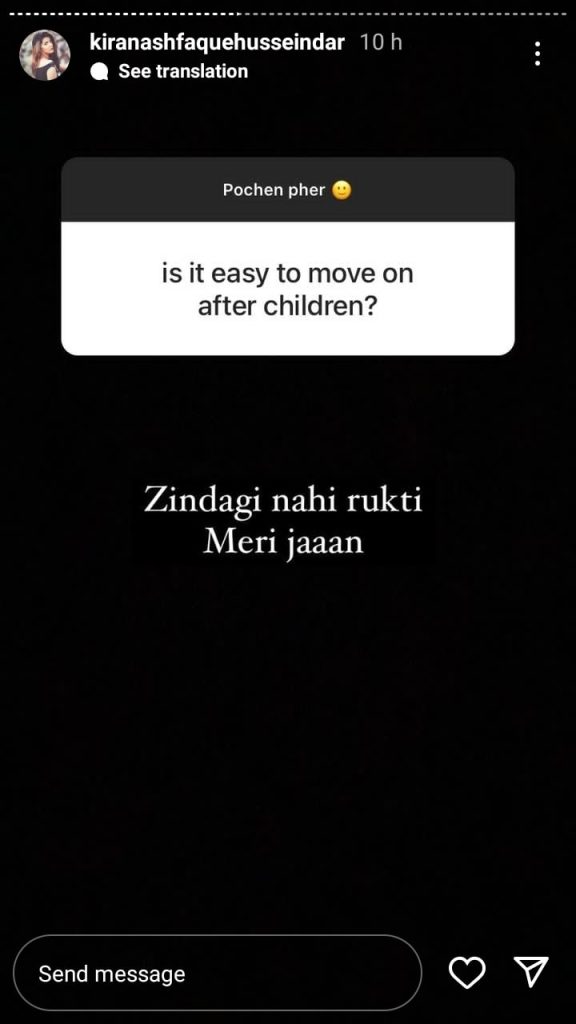 Kiran addressed that how she was termed as a gold-digger: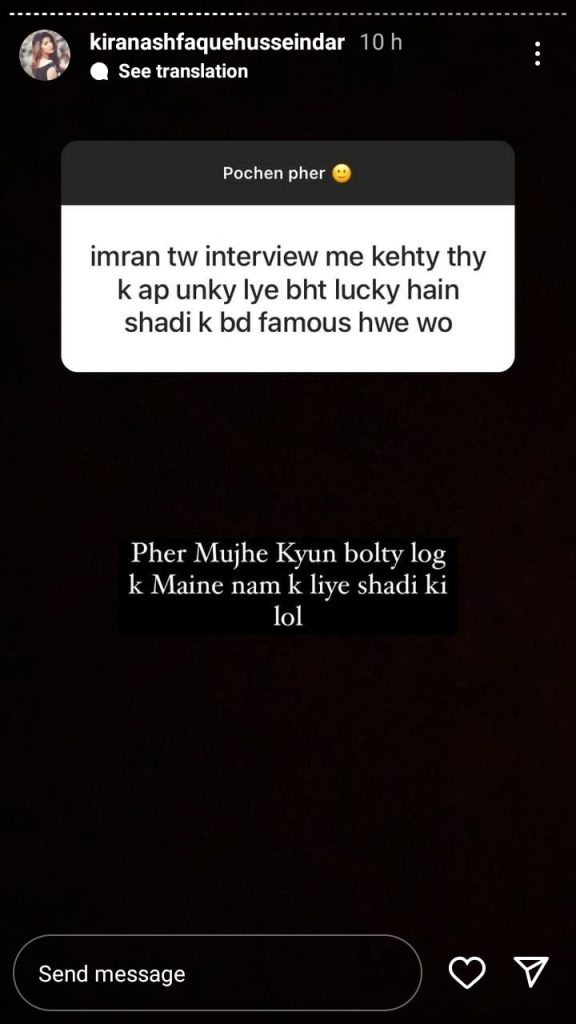 Kiran on why she did not unfollow Imran on Instagram: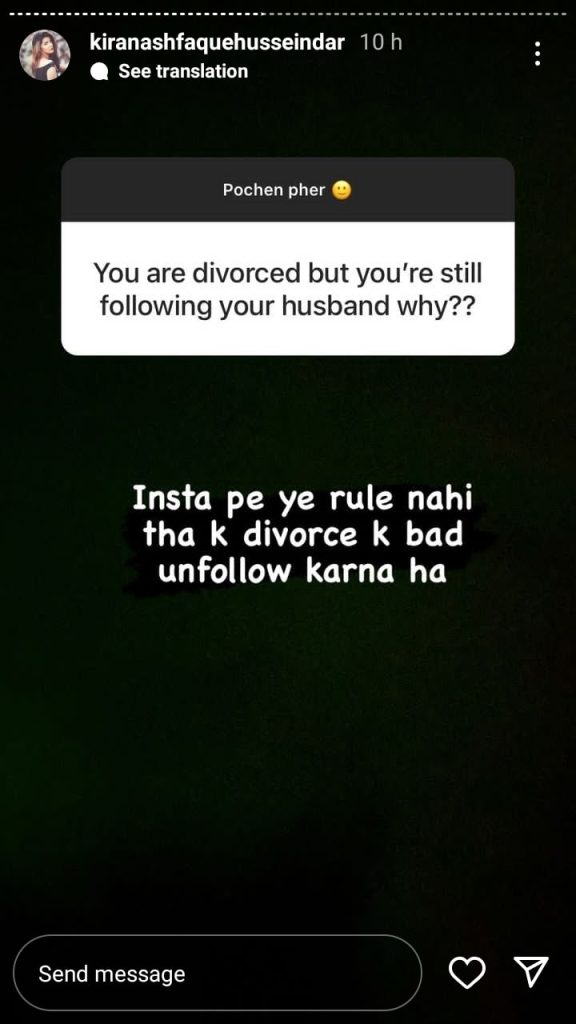 Kiran also praised Syeda Aliza Sultan for her strength: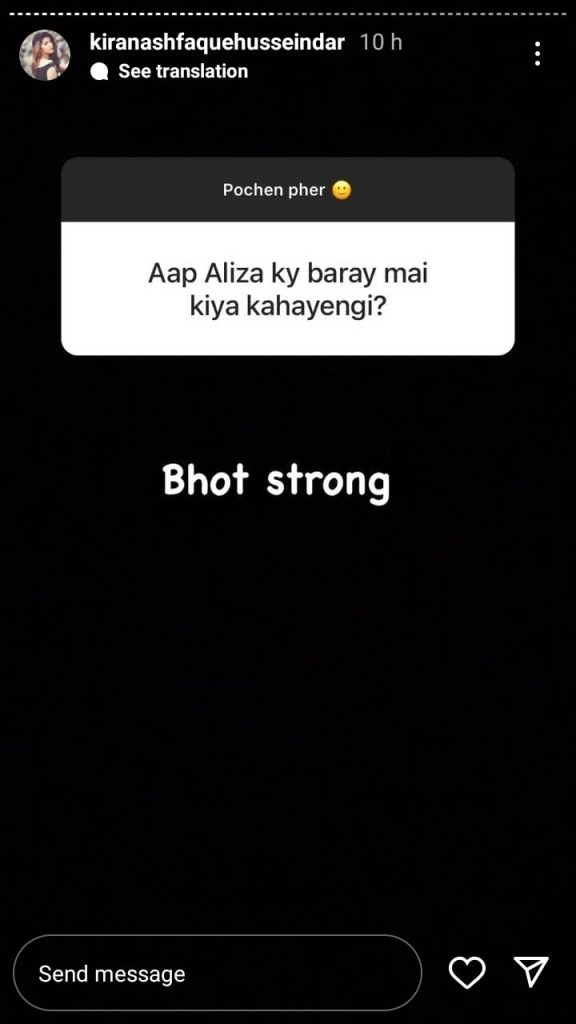 Kiran said that instead of asking her why she asked for divorce, people should question Imran why he gave her divorce: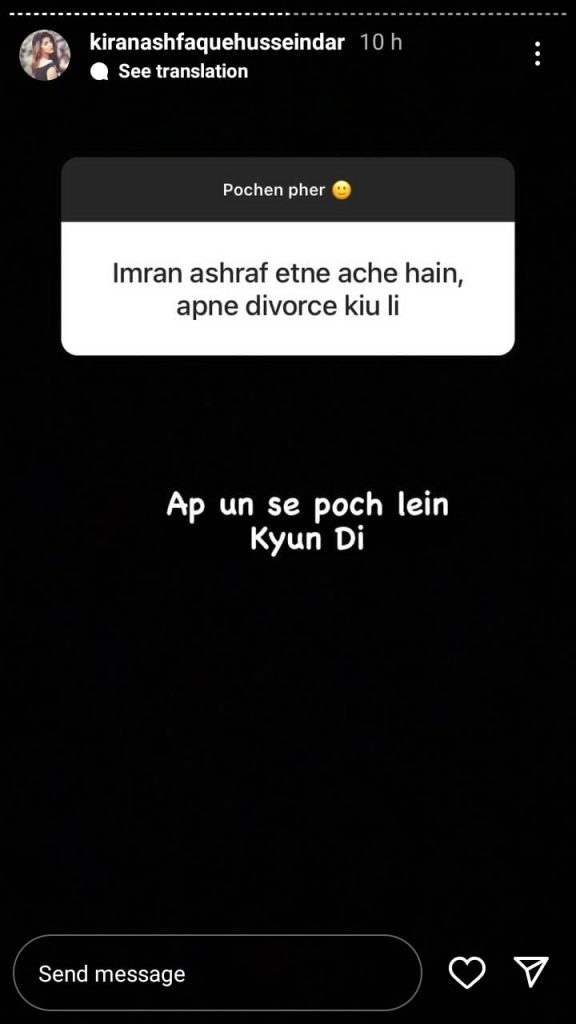 Kiran went on to reveal that she was always very bold but she changed herself for the love of her life. But she advised other women to never change who they are for anyone: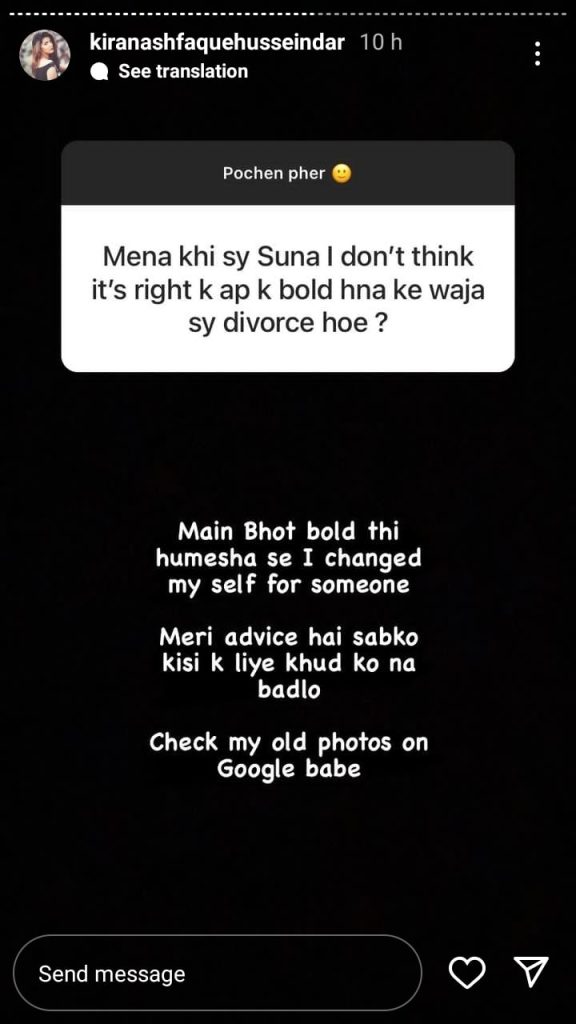 Kiran also had some advice about those visible red flags: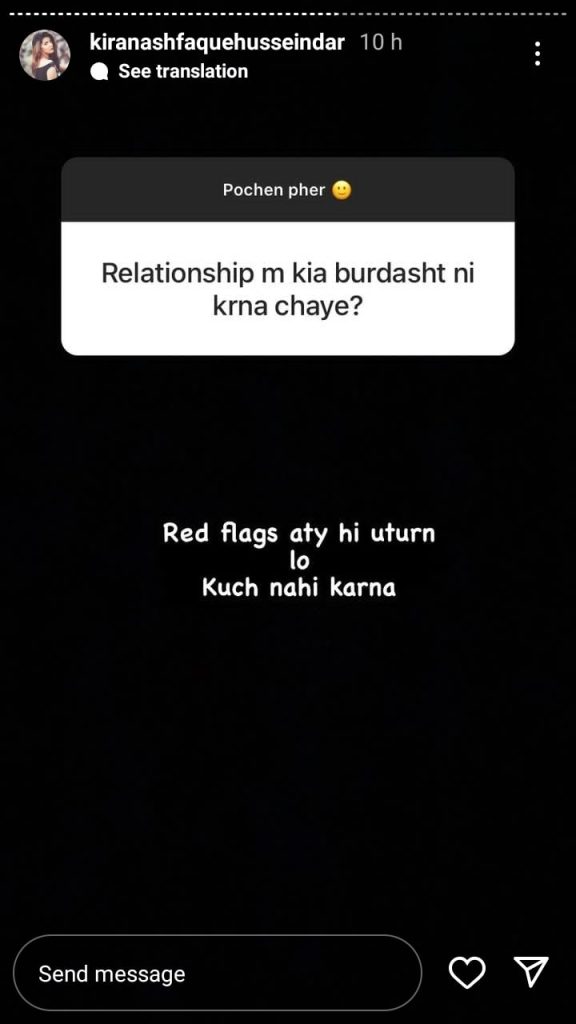 Kiran on if women should compromise with their in laws if husbands are great: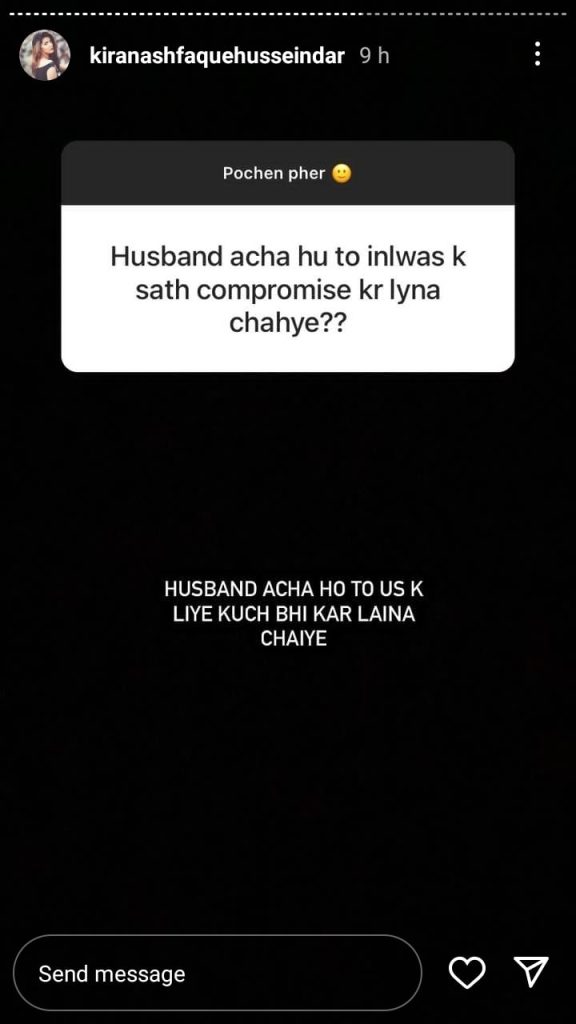 She shared why she deleted pictures with Imran when he didn't: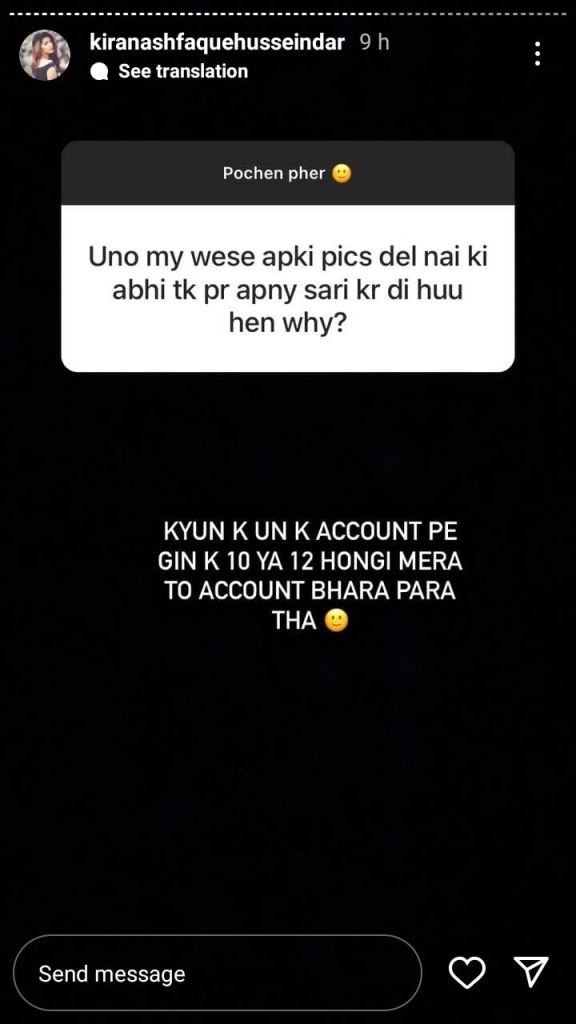 She also spoke about those Mumma's babies out there: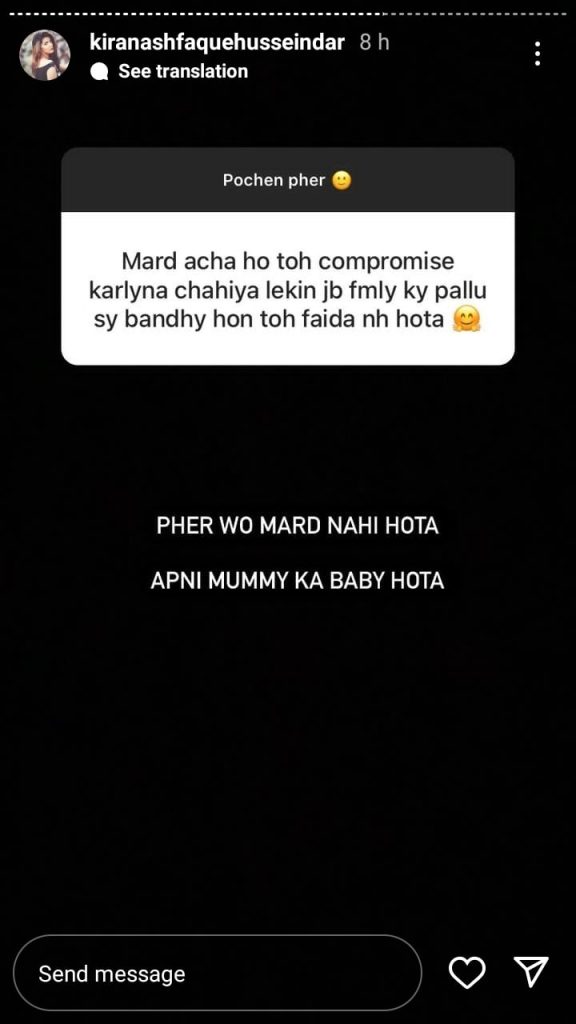 Will she marry again?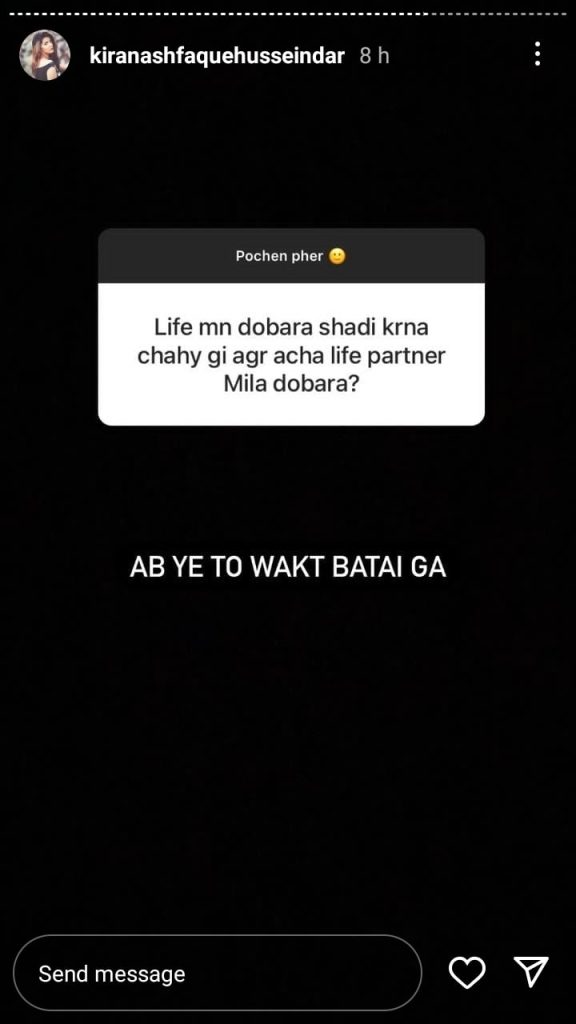 What are red flags for her in a relationship? Her answer: Disrespect!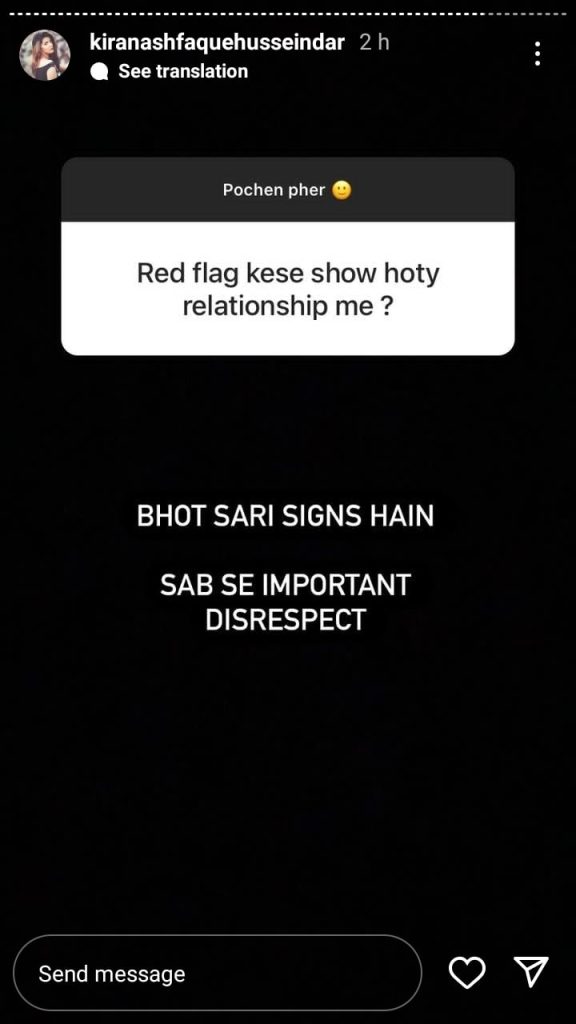 She also shared if according to her having love in your life is important or not?