The famous singer & actress Komal Rizvi is making her Hollywood debut in an upcoming film Afreen.
The film is being produced by a Canadian production house. The shooting of the film will start next week and is expected to release next year. According to sources Komal is doing a lead role in the film Afreen.
Regarding the film Komal said, "It's an anti-ISIS and a pro-Muslim film.
Afreen shooting will start in Ontario, Canada which serves as the setting for the film. The movie is being spearheaded by veteran Bollywood producer and director Aashish Channa. The story is a gripping thriller set in the tense climate of today and the world shaken by terrorism and the film focuses on the struggles of Afreen (Komal Rizwi), an Iraqi refugee and her trauma, her past identity and her new life.
The details of the film are being kept under the cover. The movie's teaser shared by Lets Make A Movie, a subsidiary of Media Factory Inc. the makers of Afreen is already creating waves and we are confident Komal Rizvi's performance is going to mark her entry into the Oscars!
Afreen Teaser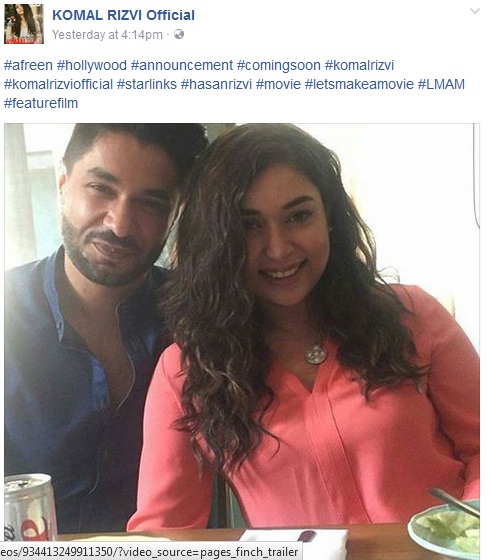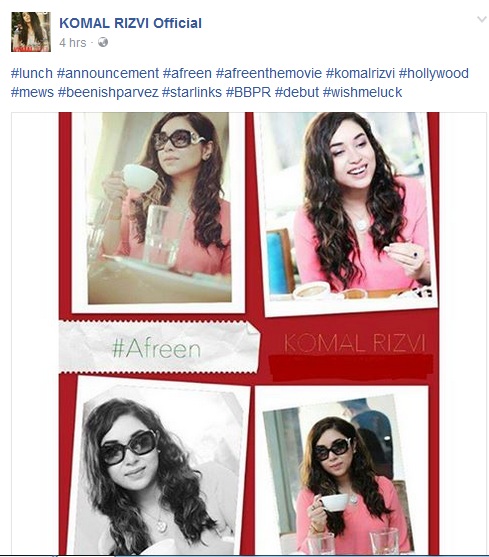 We wish her and Afreen the best of luck!!