Alif is no doubt one of the biggest dramas to come in the coming season. With a huge cast like Hamza Ali Abbasi, Sajal Aly, Ahsan Khan and now Kubra Khan attached to it, Alif is going to be one rollercoaster ride. Hamza and Sajal are playing the lead characters in the drama. Recently, Sajal Aly shared a picture of Sanam Baloch that she will be playing the part of Husn e Jahan in the drama. The first look of the character garnered very positive response and the fans who were waiting for Sanam to come on screens were ready to flock towards Alif. This was supposed to be the look of Husn e Jahan: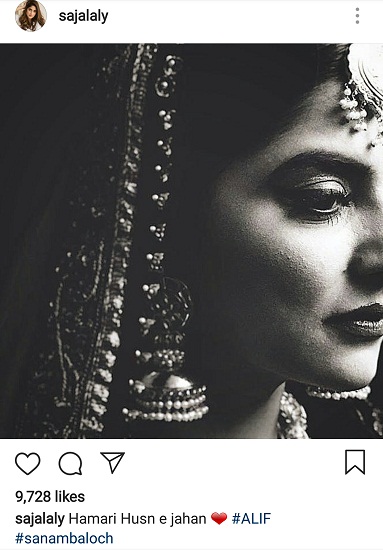 However, now it is Kubra Khan who will be playing the role of Husn e Jahan. According to the makers of the drama, Sanam Baloch never signed the show and only did a look test. Kubra who previously was not going to do Alif due to schedule issues has finally cleared her schedule and is now a part of Alif. Fans are double minded about the situation: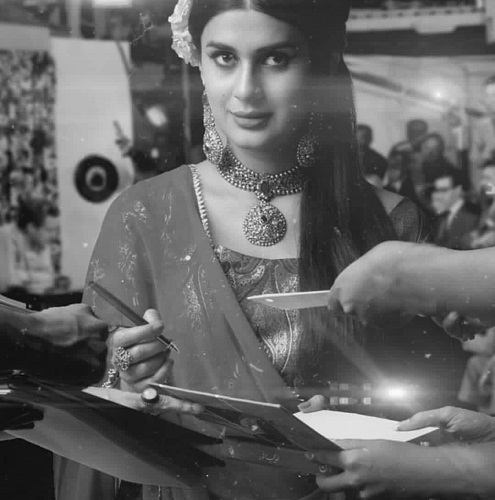 Who do you think will be a better Husn e Jahan? Sanam Baloch or Kubra Khan? Share your thoughts in the comments section below!