Kumail Nanjiani, the first Pakistani actor to enter the Marvel Cinematic Universe (MCU), recently set our hearts ablaze with his red carpet look for the Eternals premiere in Los Angeles on October 18. The actor stayed true to his roots with his fashion choices.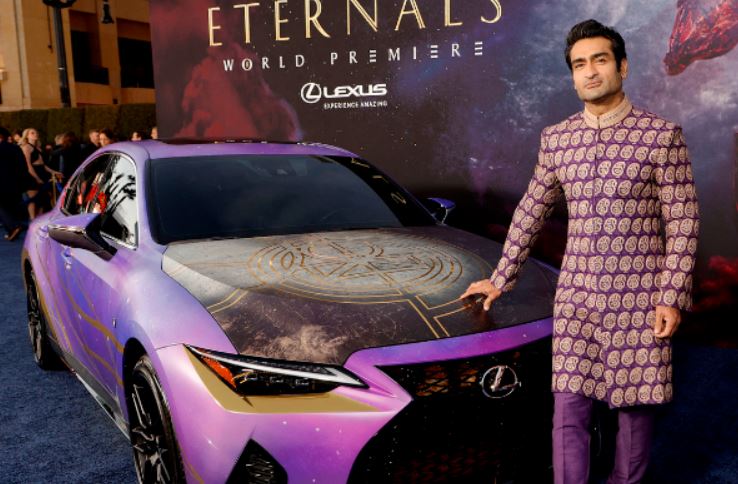 Kumail Nanjiani channeled his inner Pakistani roots as he arrived at the Eternals premier rocking a sherwani from a Pakistani designer "Umar Sayeed". The Oscar-nominated star, 43, stepped out in style, flaunting his desi heritage with a purple and gold sherwani at the red carpet of his new Marvel film, Eternals.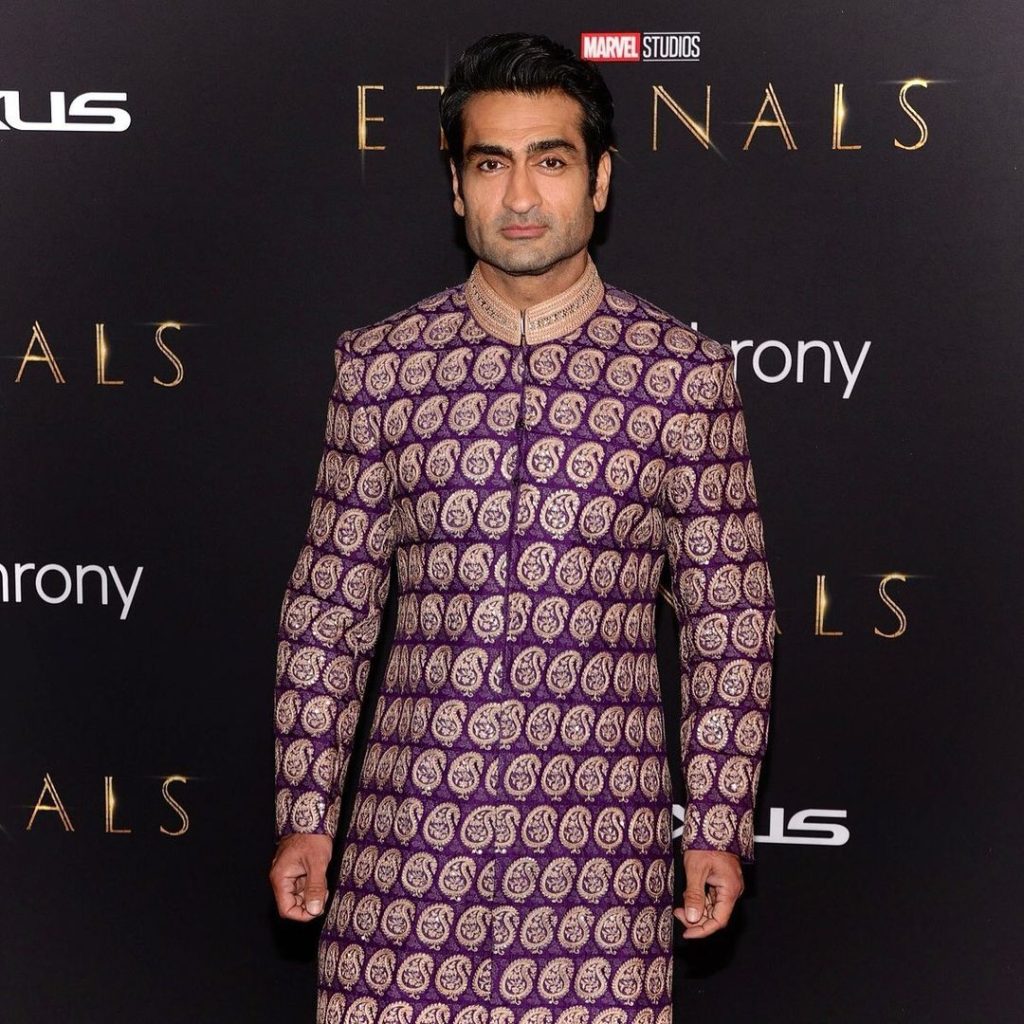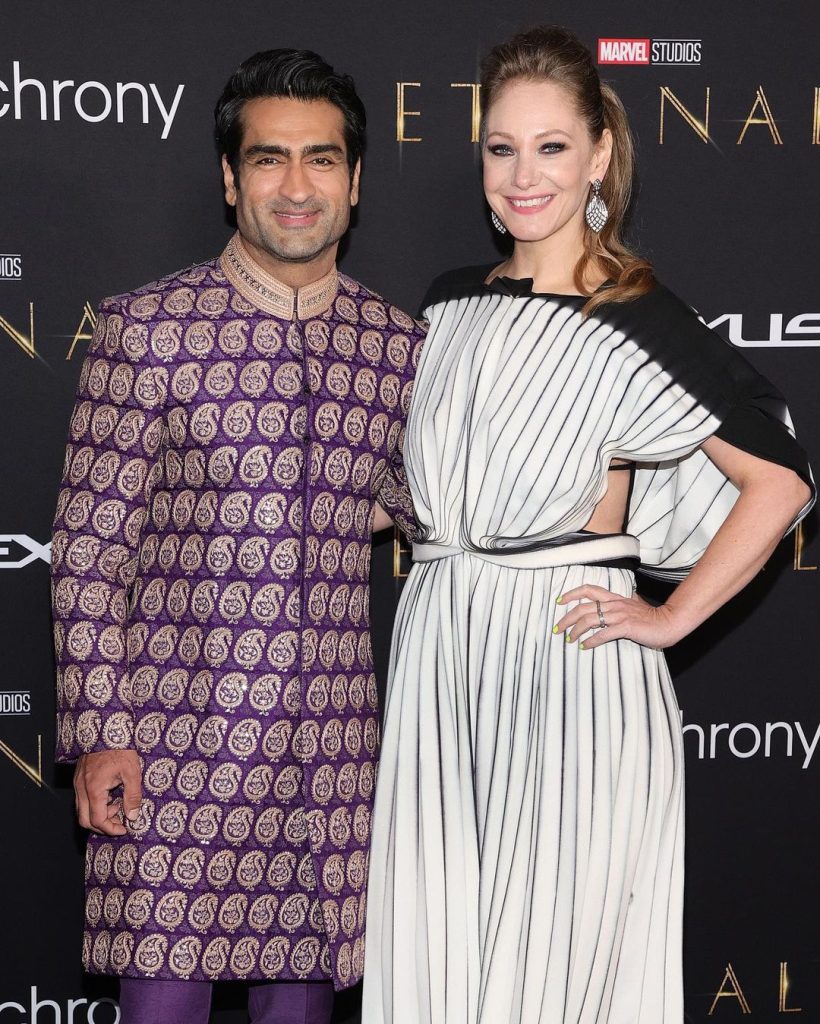 Speaking about his outfit to The Hollywood Reporter, Nanjiani said he wanted to wear a Pakistani designer's creation as his attire in the film reminded him of sherwanis. "I wanted to wear a Sherwani because 1. They look awesome and 2. My costume in the film always reminded me of Sherwanis, and I wanted to use a designer in Pakistan, not just a Pakistani designer in the U.S. So I called my mom, she gave me names of three amazing designers in Pakistan," he said. Nanjiani's stylist Jeanne Yang connected to Pakistani designer Umar Sayeed via Instagram.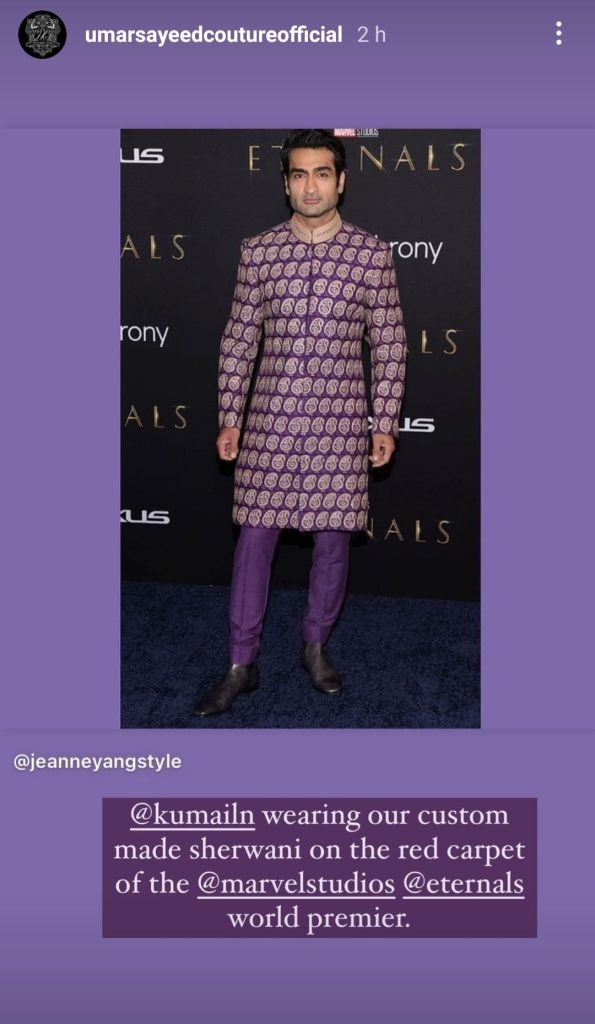 Umar Sayeed shared the pictures of Nanjiani wearing his bespoke creation to the red carpet on his Instagram as well.