Lahore Eat Festival to start from March 31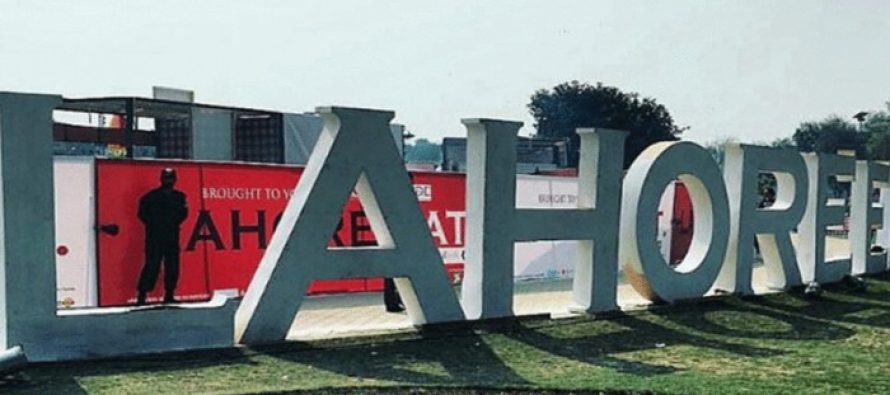 The Lahore Eat Festival will be held from Friday March 31, to Sunday April 2. "The festival originally meant to be held in the second week of February has delayed because of security reasons," recalled Nusrat Jamil of Latitude PR which is promoting the festival.
The festival will be organised by CKO, a company which launched its first food festival in Karachi — 'Karachi Eat'. CKO director Aslam Khan said Lahore Eat would be held this time at the Fortress Stadium with visitors' entry from Gate 1, and their exit from Gate 3. Vendors' entry would be from Gate 2. The event timings are from 4:30pm to 1:00am. "After Pakistan Super League (PSL) final, this (festival) will be the biggest event in Lahore," said Khan.
There will be a large number of food stalls again this year, including The Café Upstairs, BBGB, Beef Eater, Masoom's Pancake Lounge, The Flutter Solutions, Nama Burger, Sweet Affairs, Delish, Cosa Nostra, The Daily Deli, Jumbo Gyro, Luxus Grand, Bombay Chowpatty, Latteria Mozzarella, Persian Treats, Lahore Social, Punjabians Dhaba, BYOB, Loco Taco, Great Taste, Little Red Door, Wingo, Lahorelicious, The Shack, Picand Mix, King Kashmiri Tea, Shut Up and Eat, pop Nosh, Chatkhara House, Tropical Island, Sultan Shawarma, XYZ, The Flour Girl, Foodsters, SarakPeKarak, Maro Tandoors, La Atrium, Ministry Of Burger, Vaneela, Café latch, Tea Cozy, Hunter's Cottage, Mishel's Cookies, Le Natural, Ice Curl, Lamoosa, Farhan Rice, Chilli Chutney, Mouthful, Mimi's, Muddy's BBQ Joint, Big Bite Burgers, AaluKachalu Main, Awesamosas, Burger Begum, Boba the Chew Brew, Kaka Gurda Champ,Venus Pakistan, Lahore Chatkhara, Food panda, Tai Pei, Ginsoy Extreme Chinese, The Local Eatery, Desi Khabay, Nordic Café, Sufi Group, and Guard Rice
---