Omal is a local brand run by the very talented Komal Aziz Khan. Omal is a women's clothing brand, which provides high quality products according to the taste and requirements of the customers. Every article is made with love and fine quality products for their customers.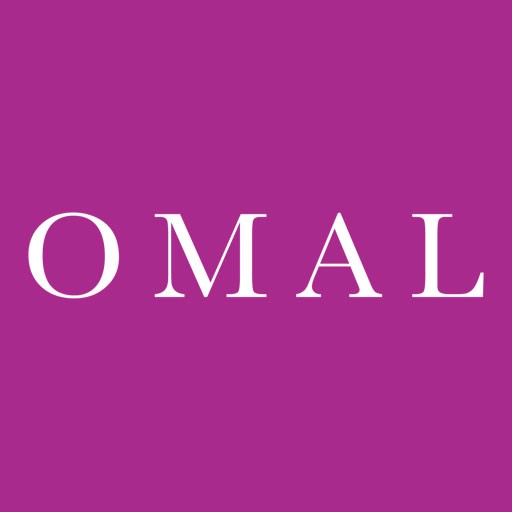 Recently "Omal By Komal" has launched it's latest velvet collection for this winter season, featuring the ever gorgeous Komal Aziz Khan. This velvet collection by "Omal" is all that you need to doll up yourself this wedding season according to the latest trends and style.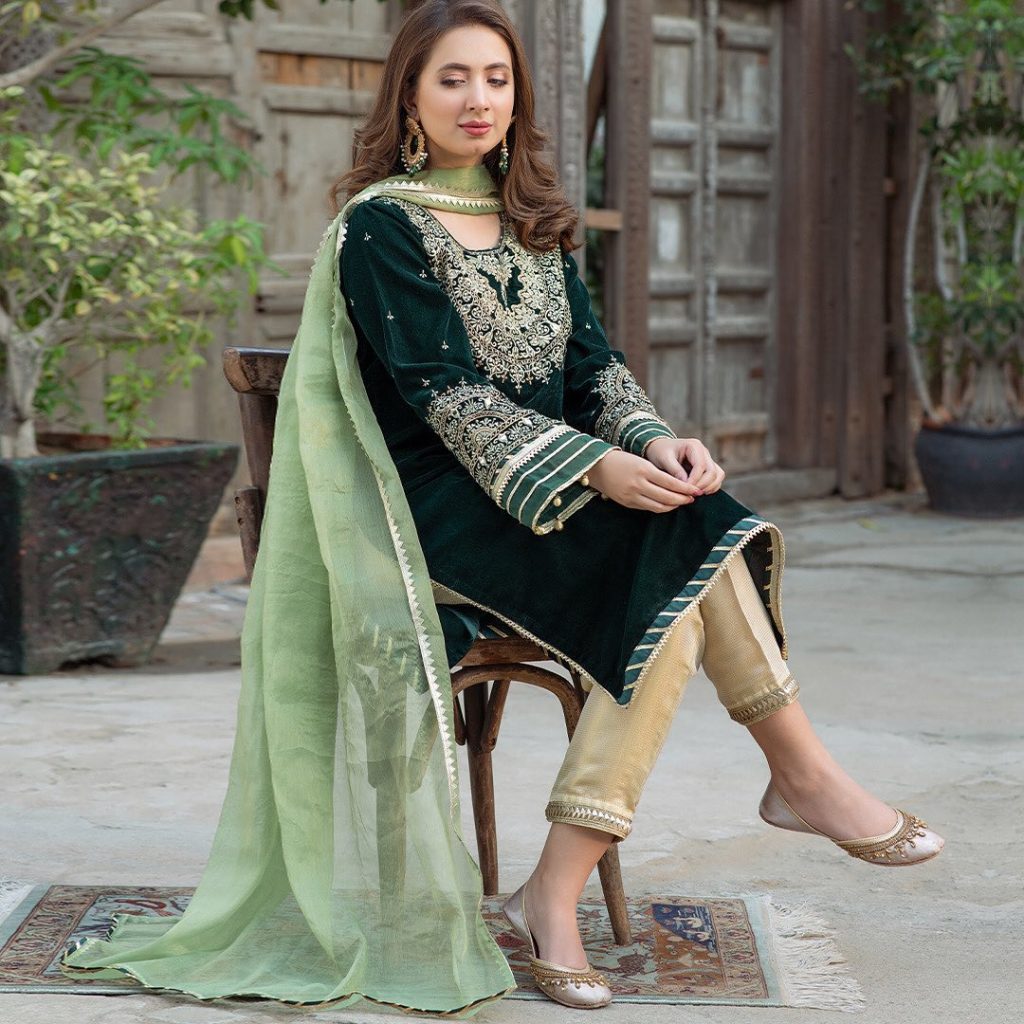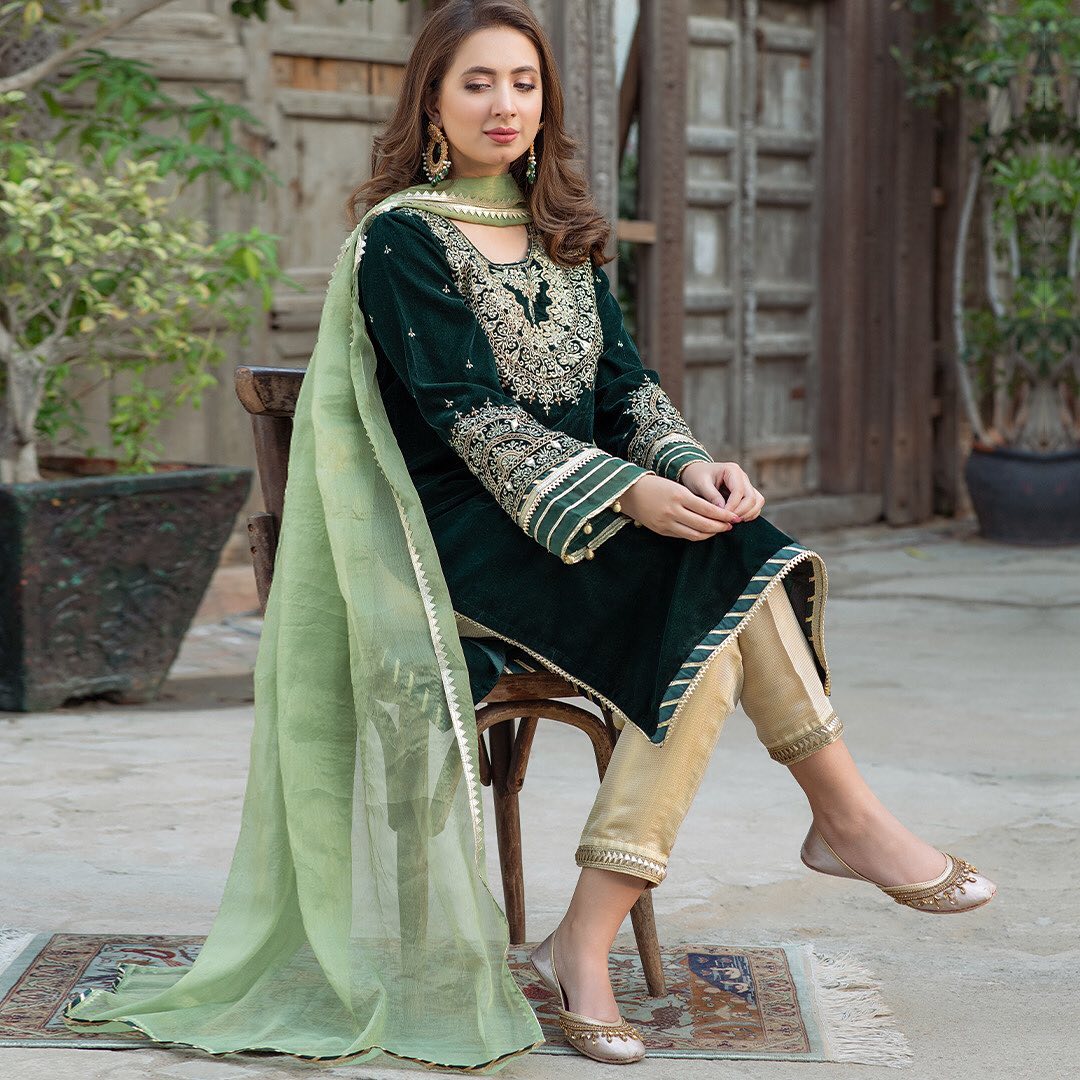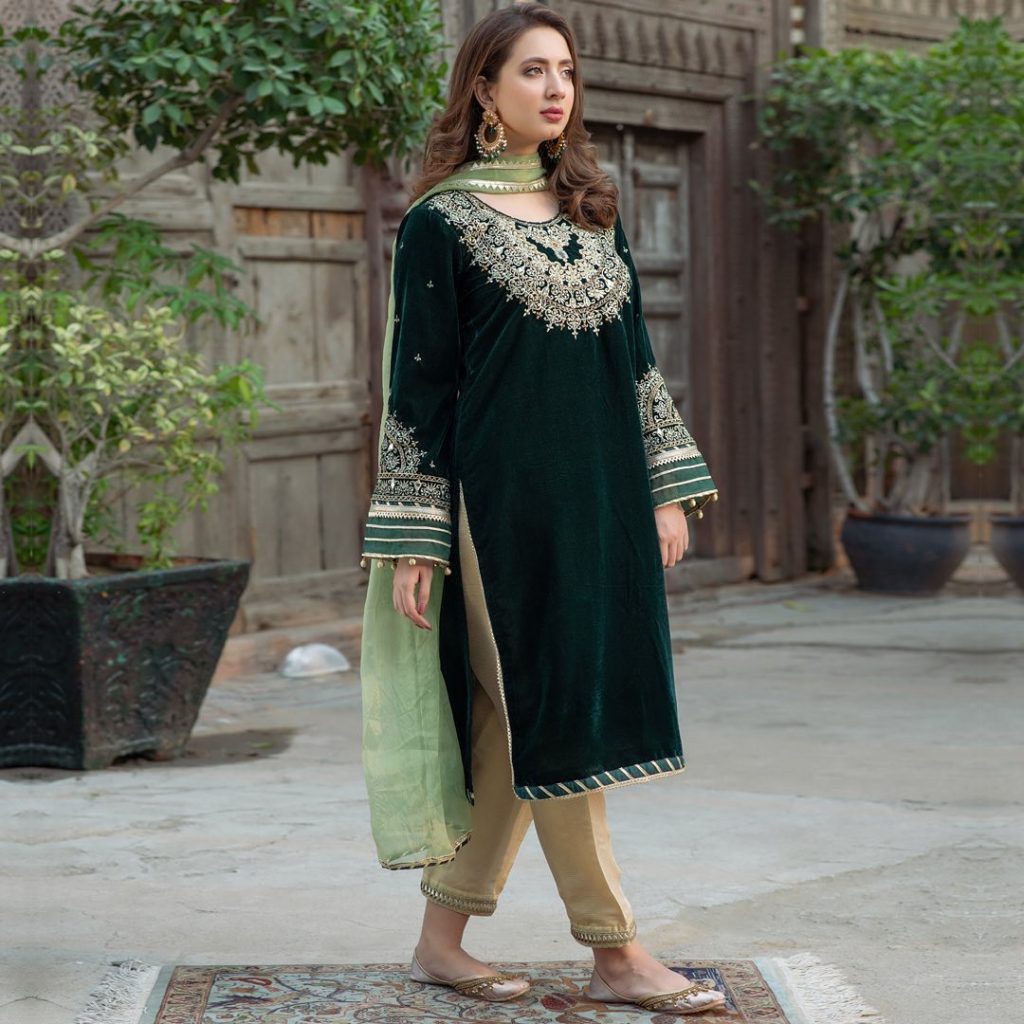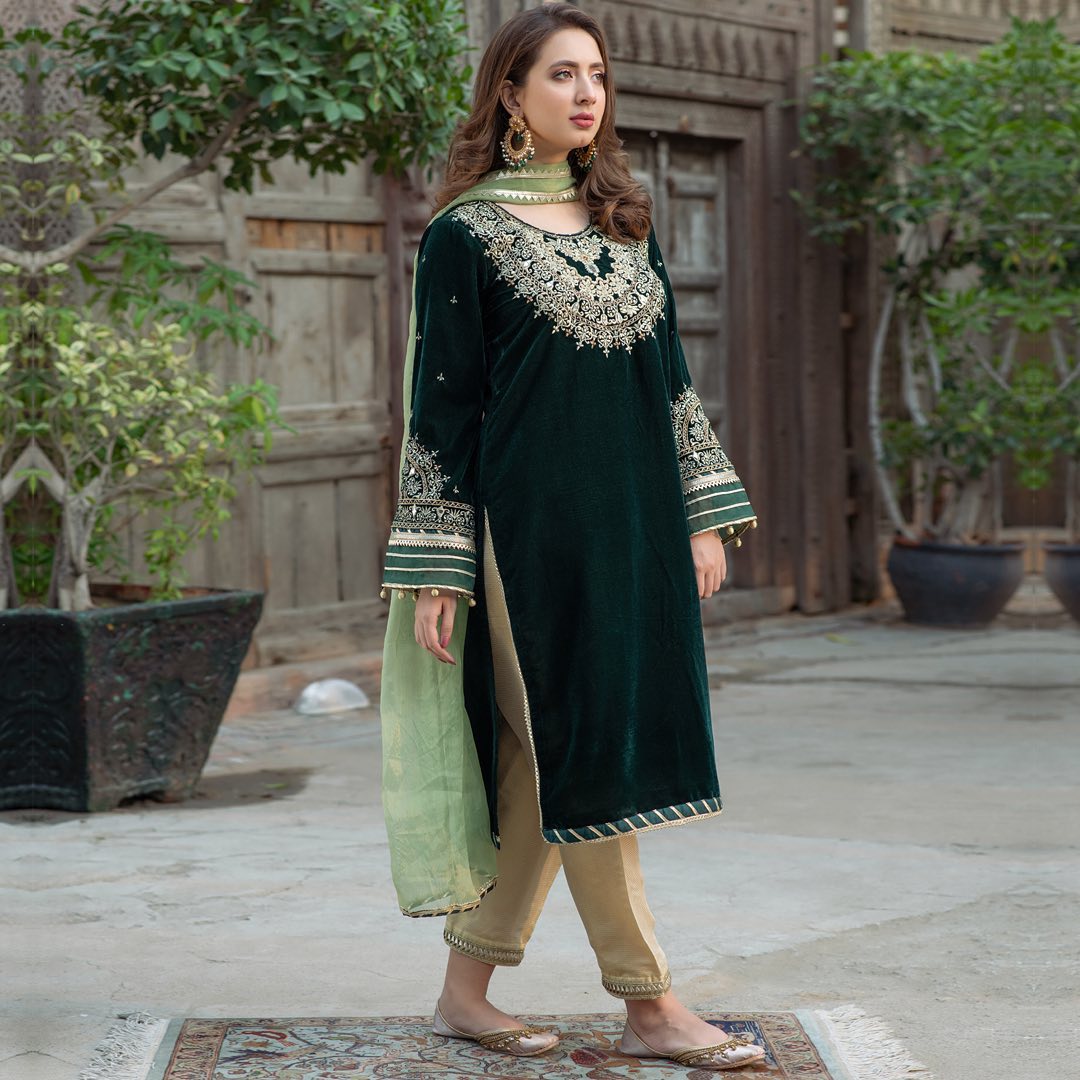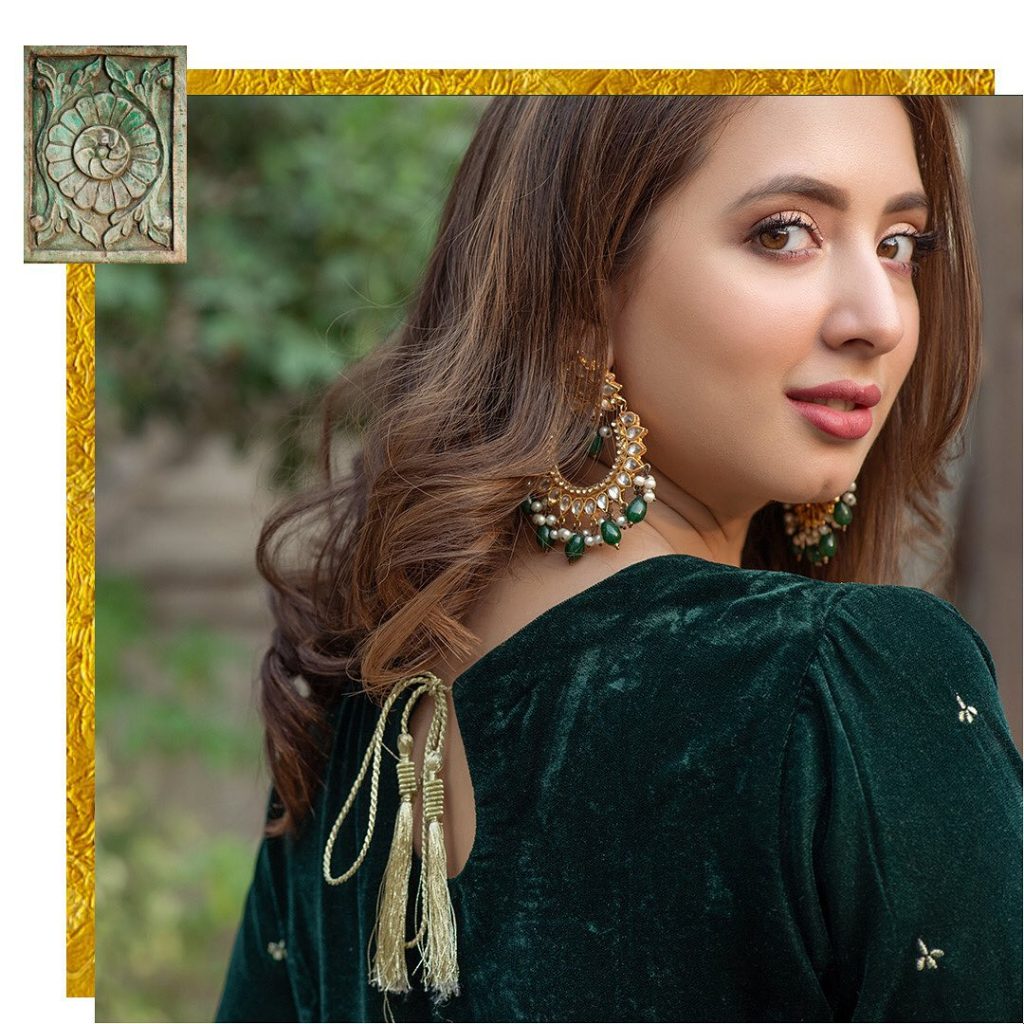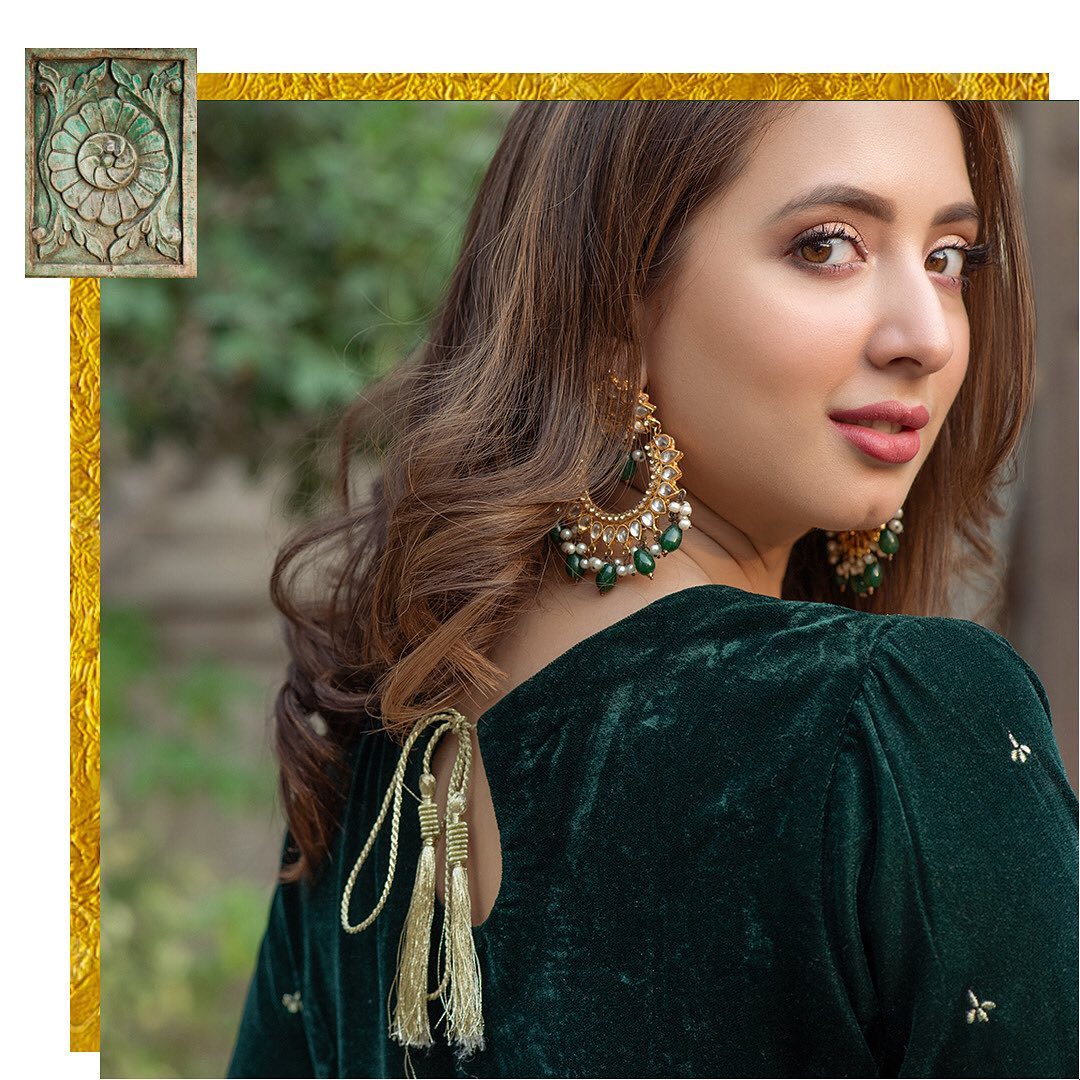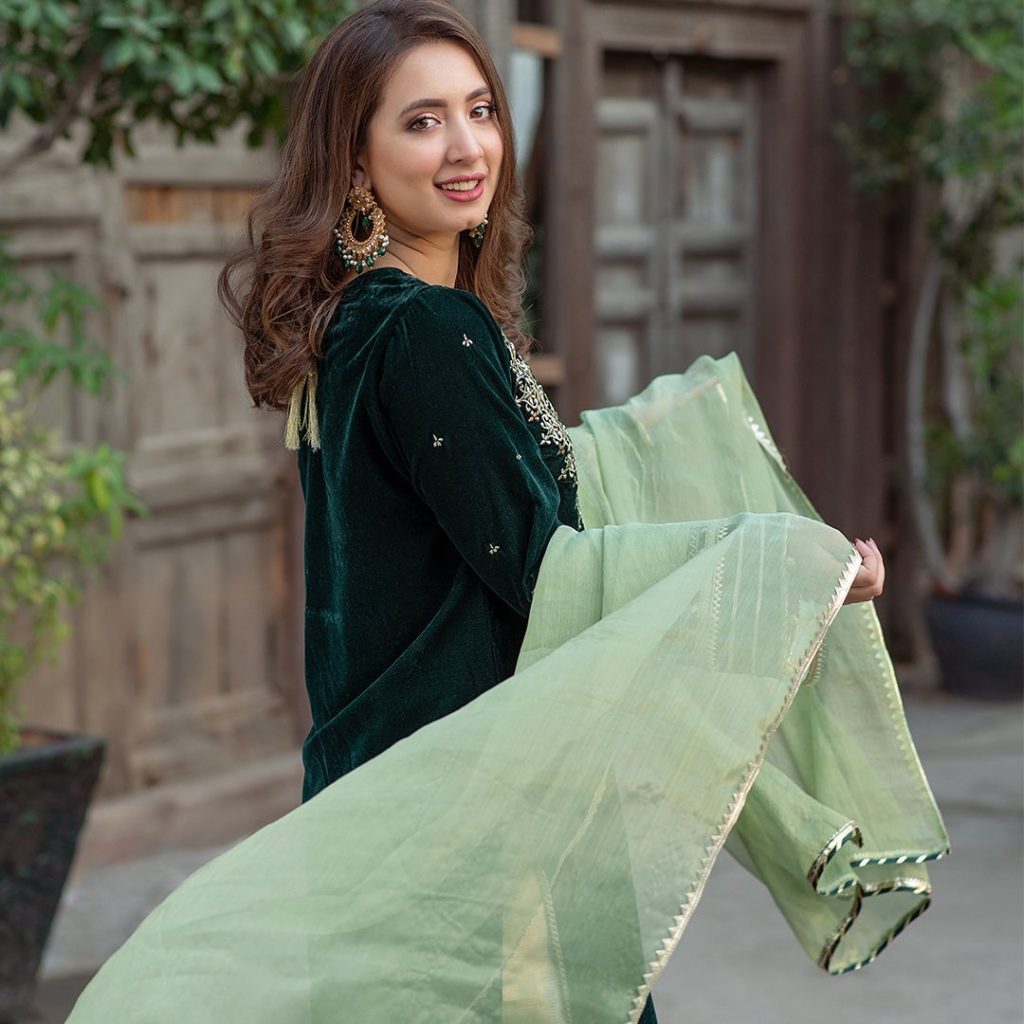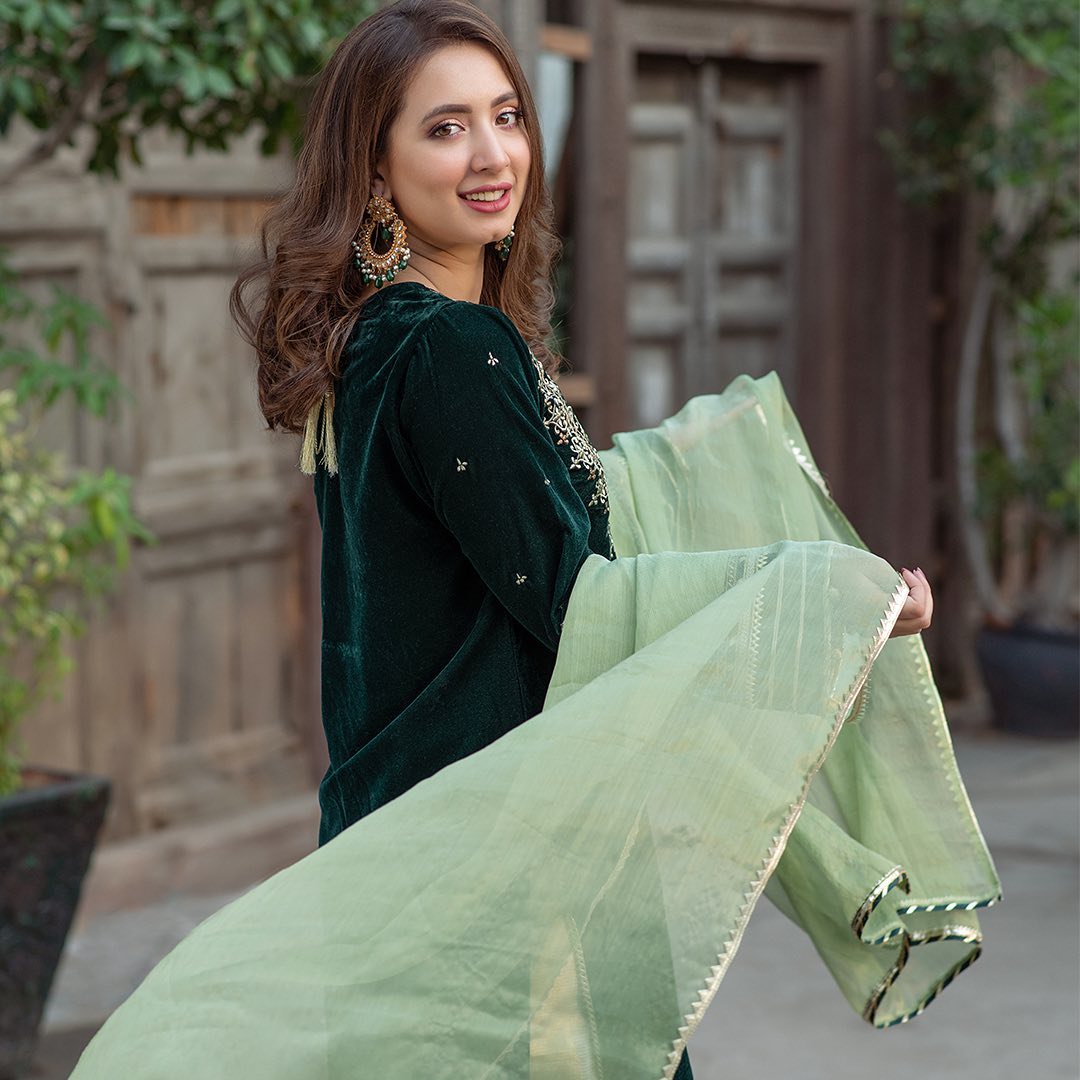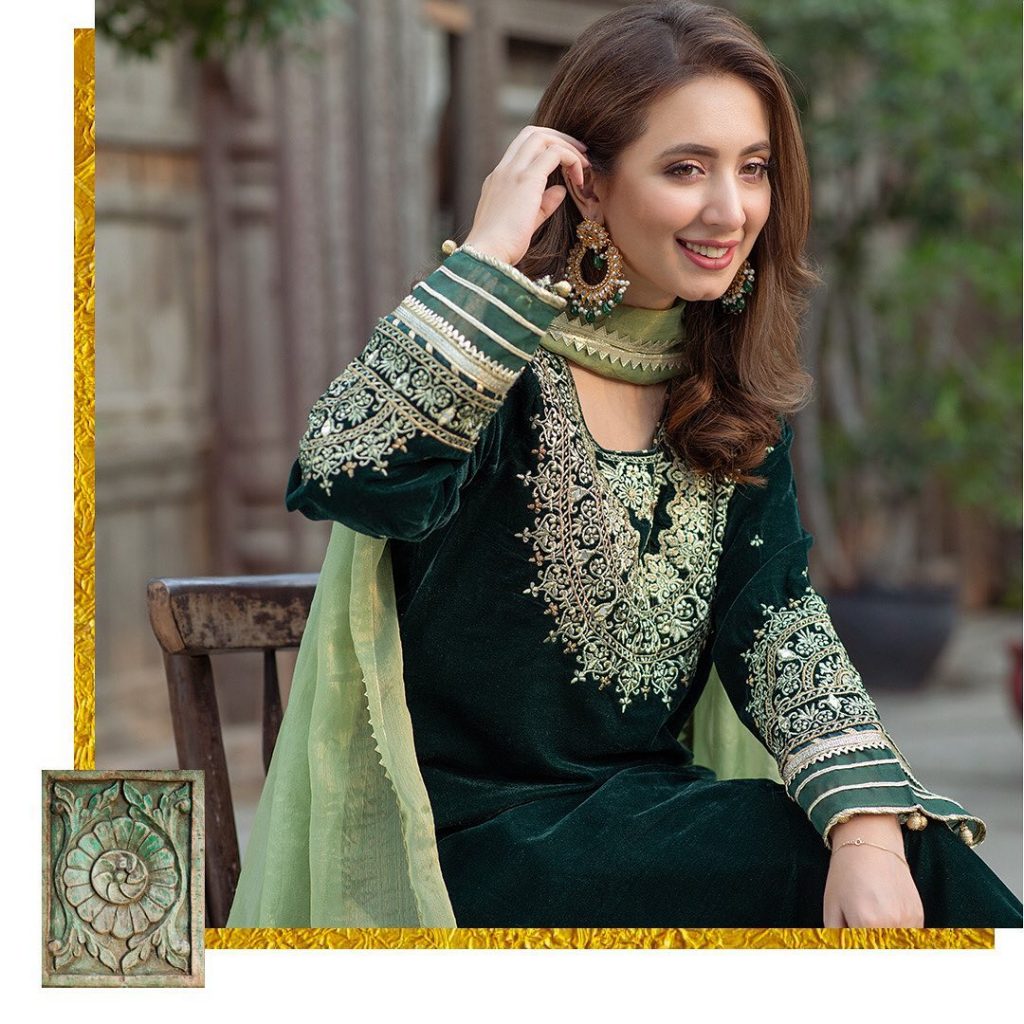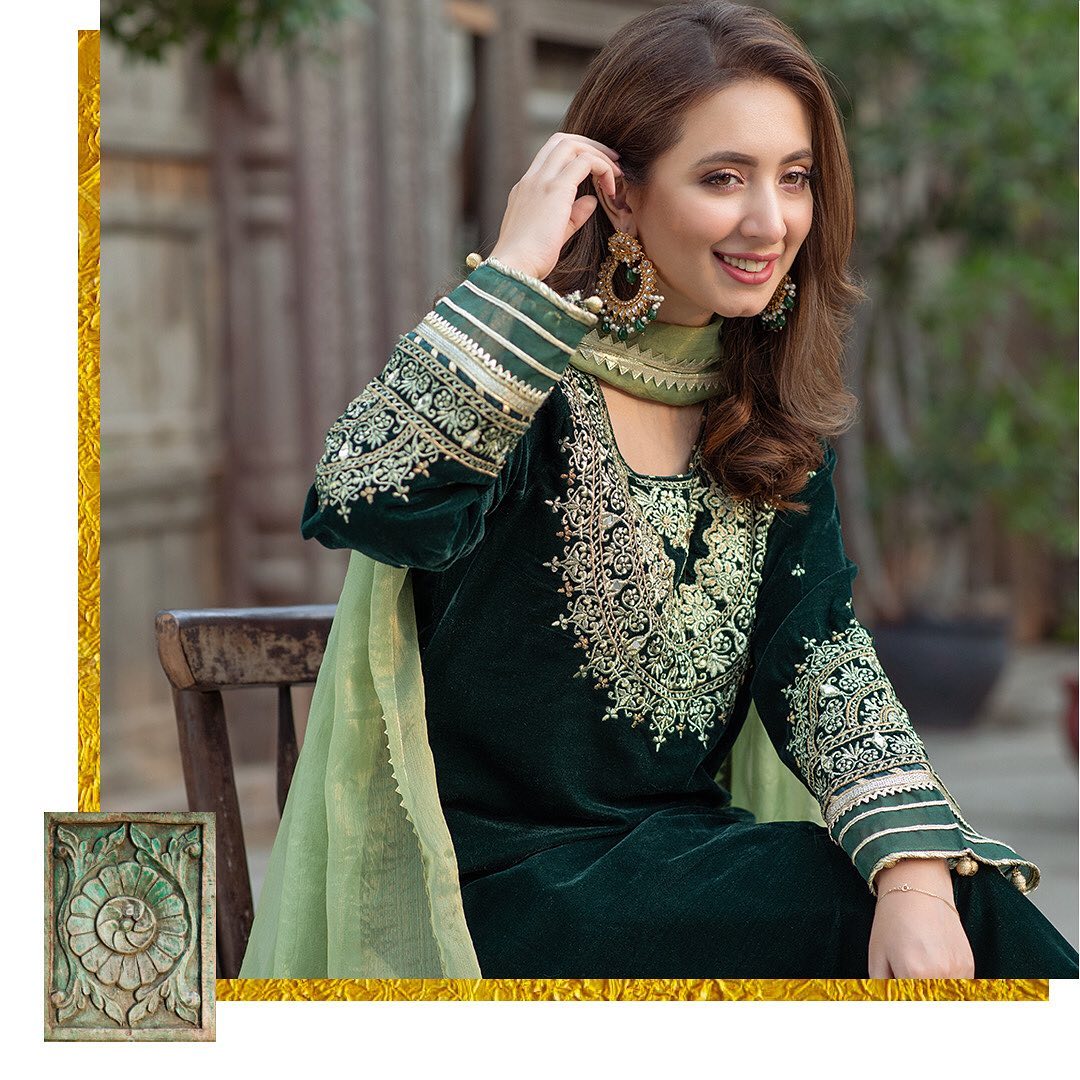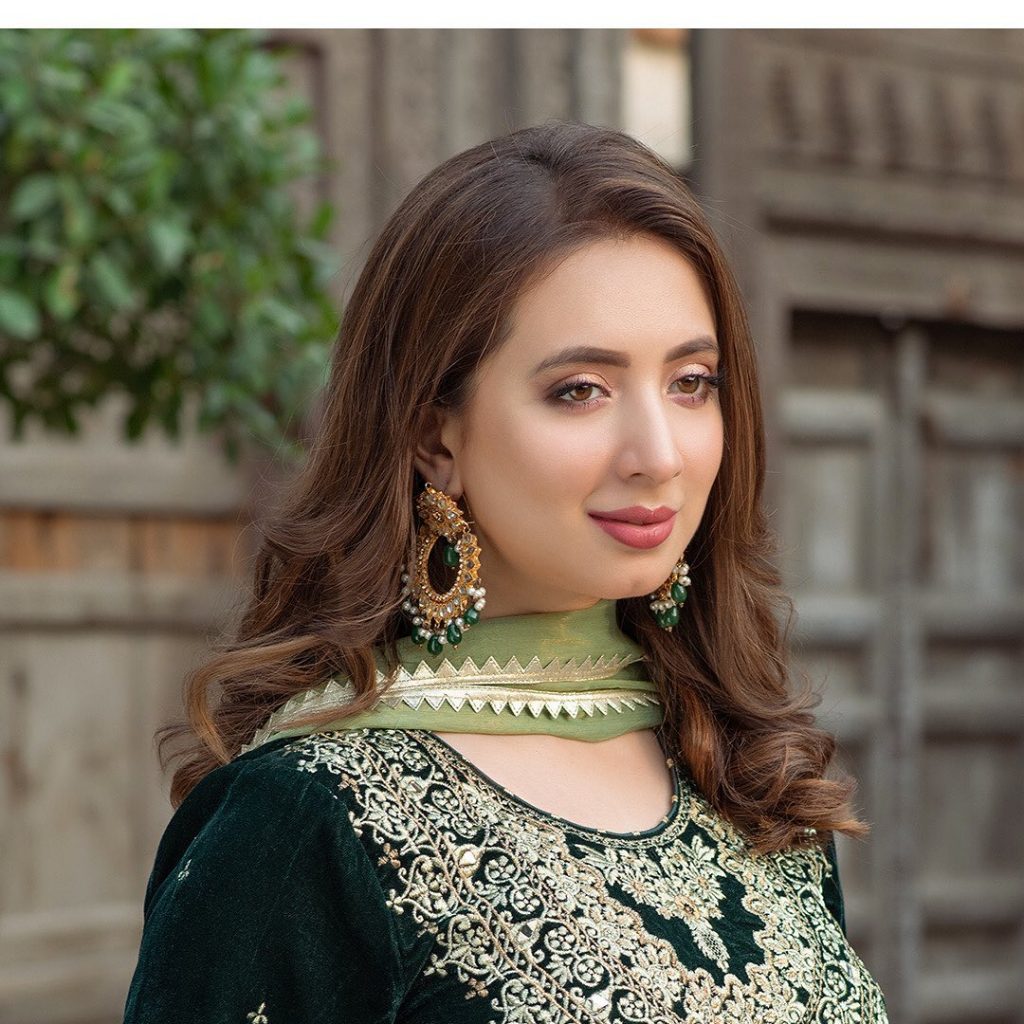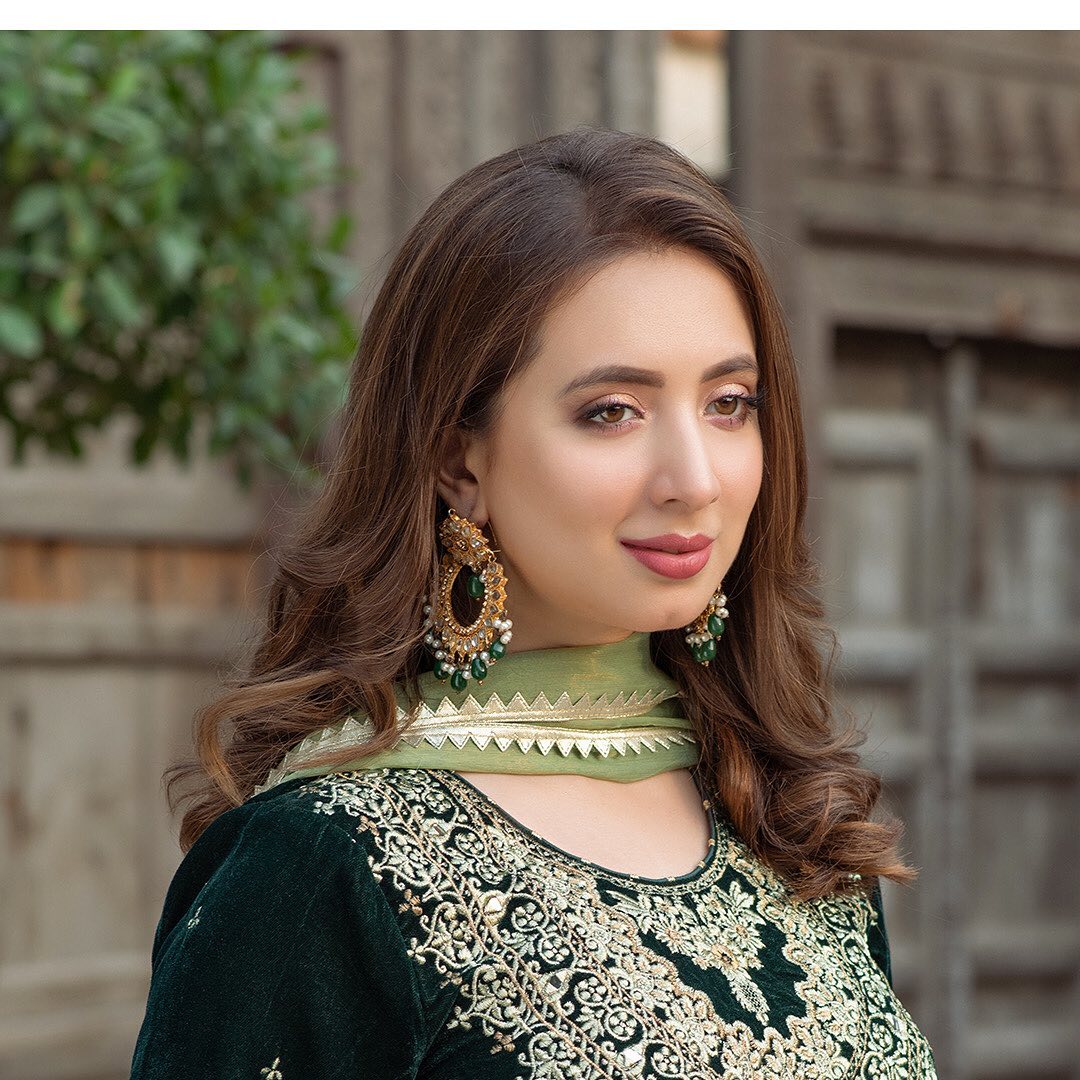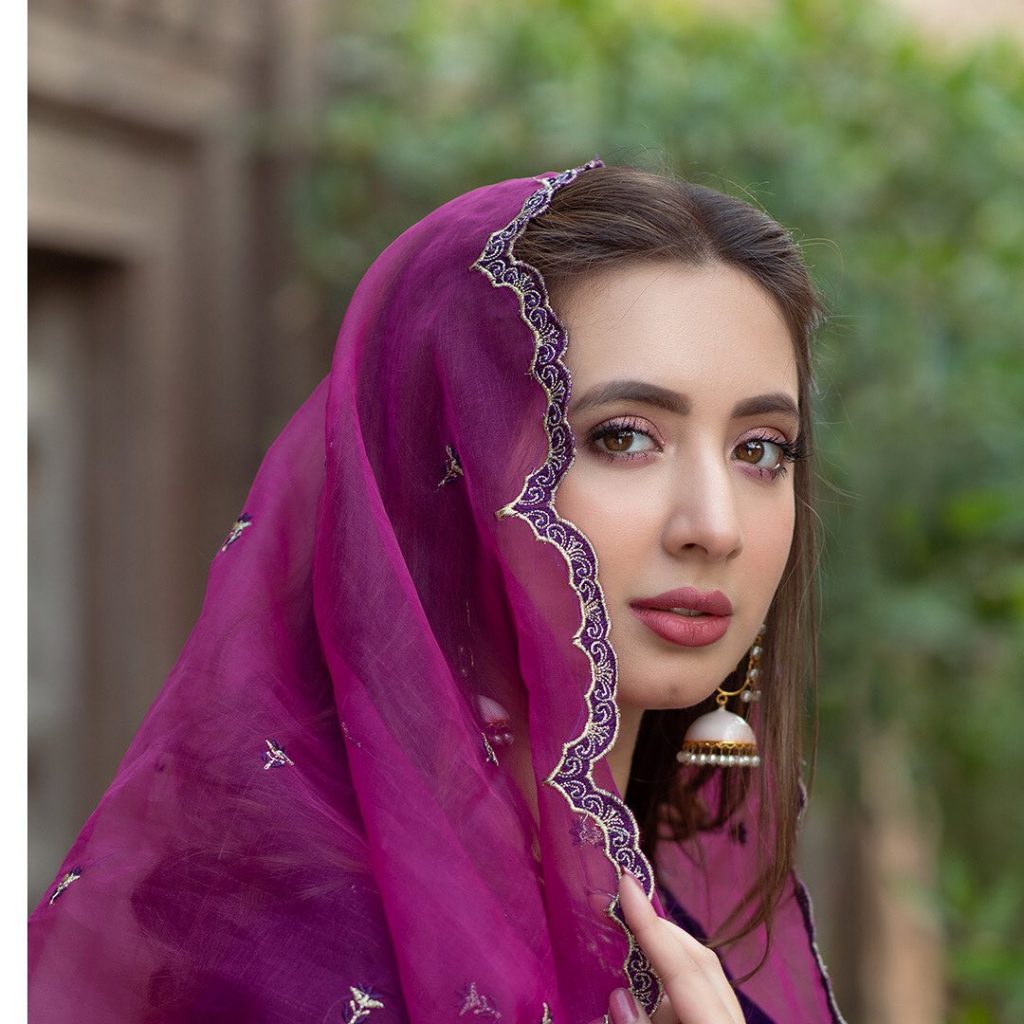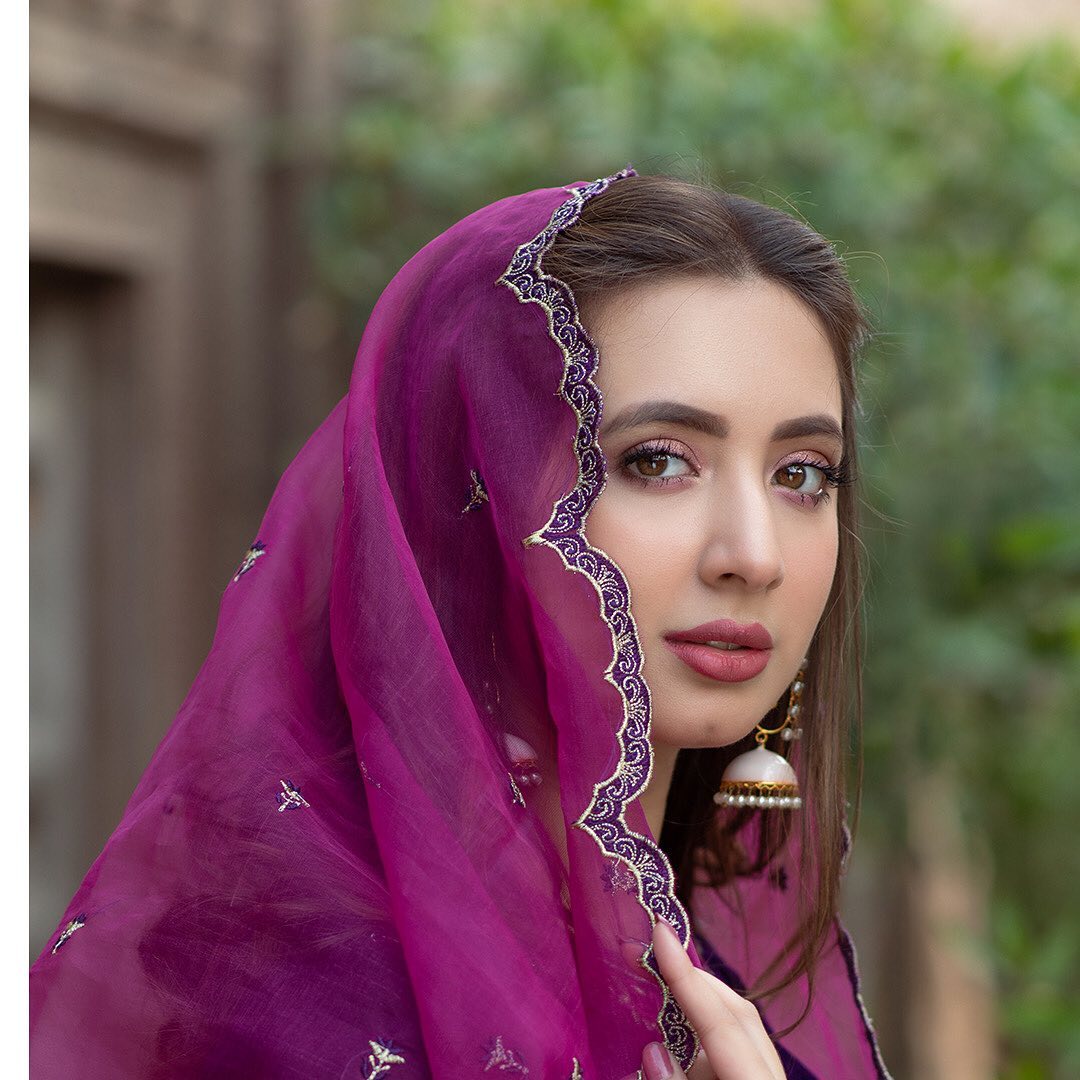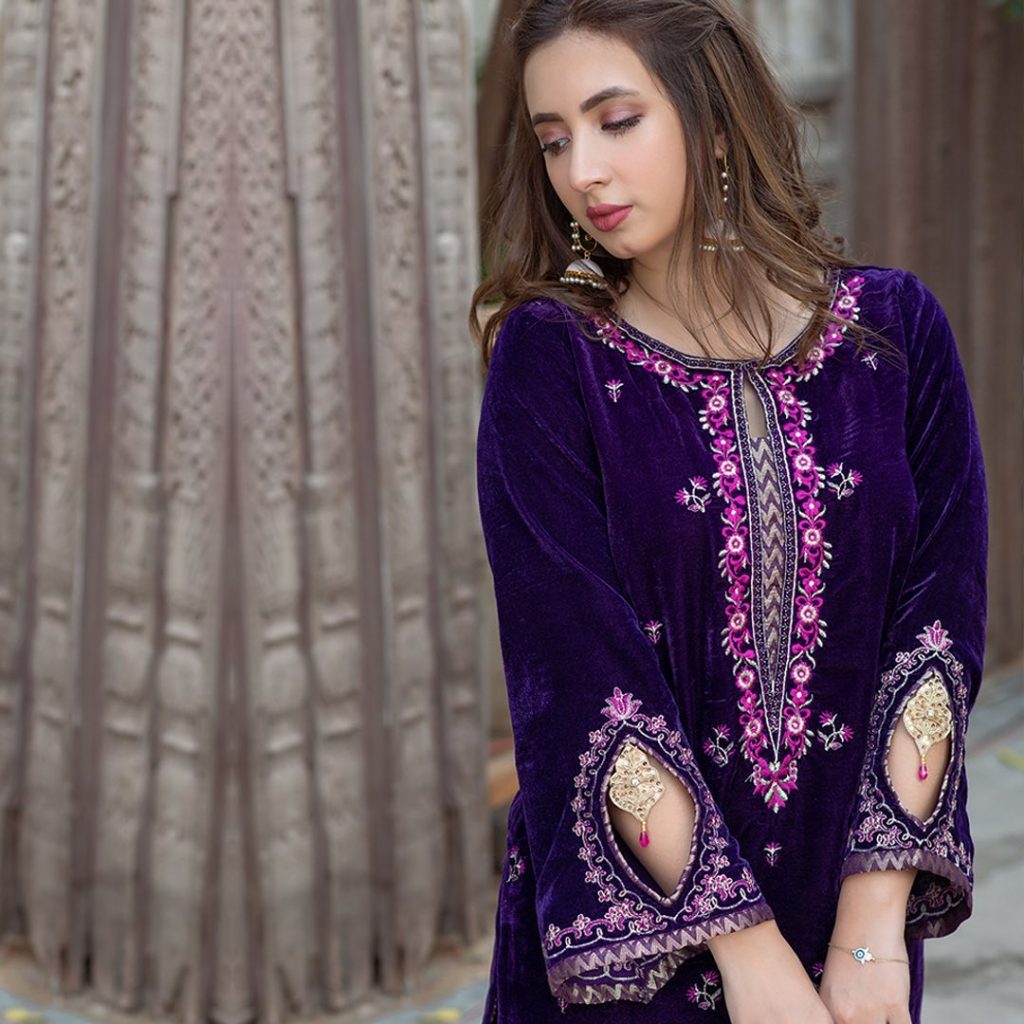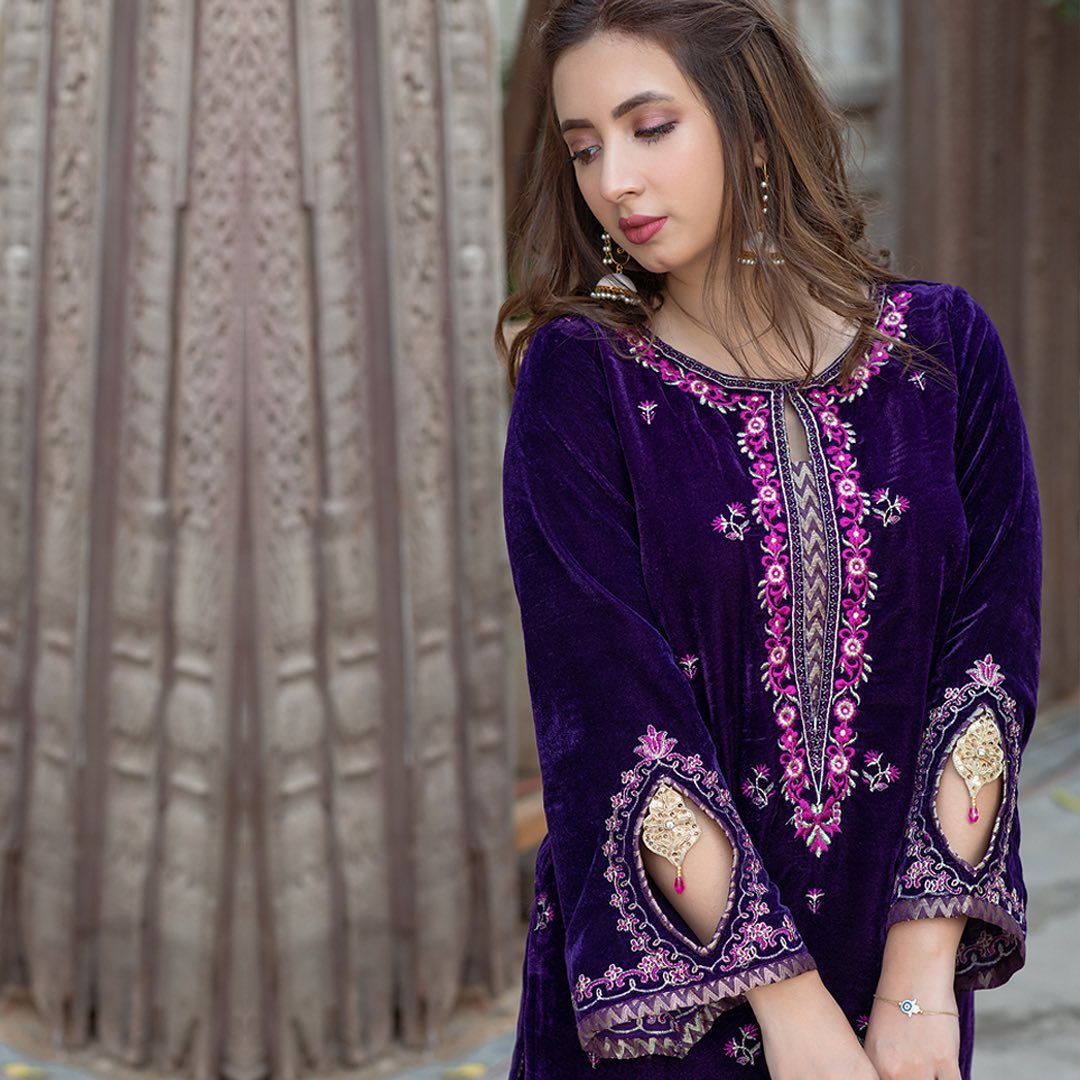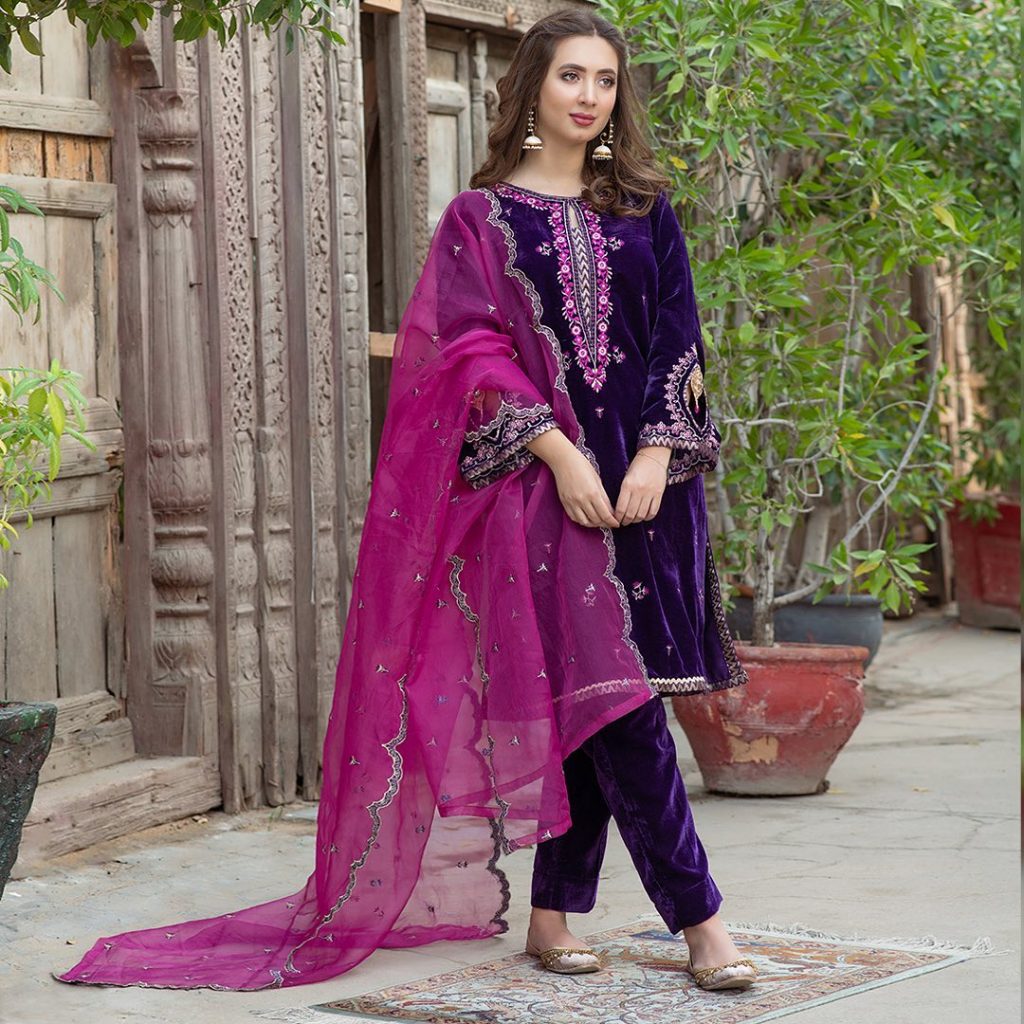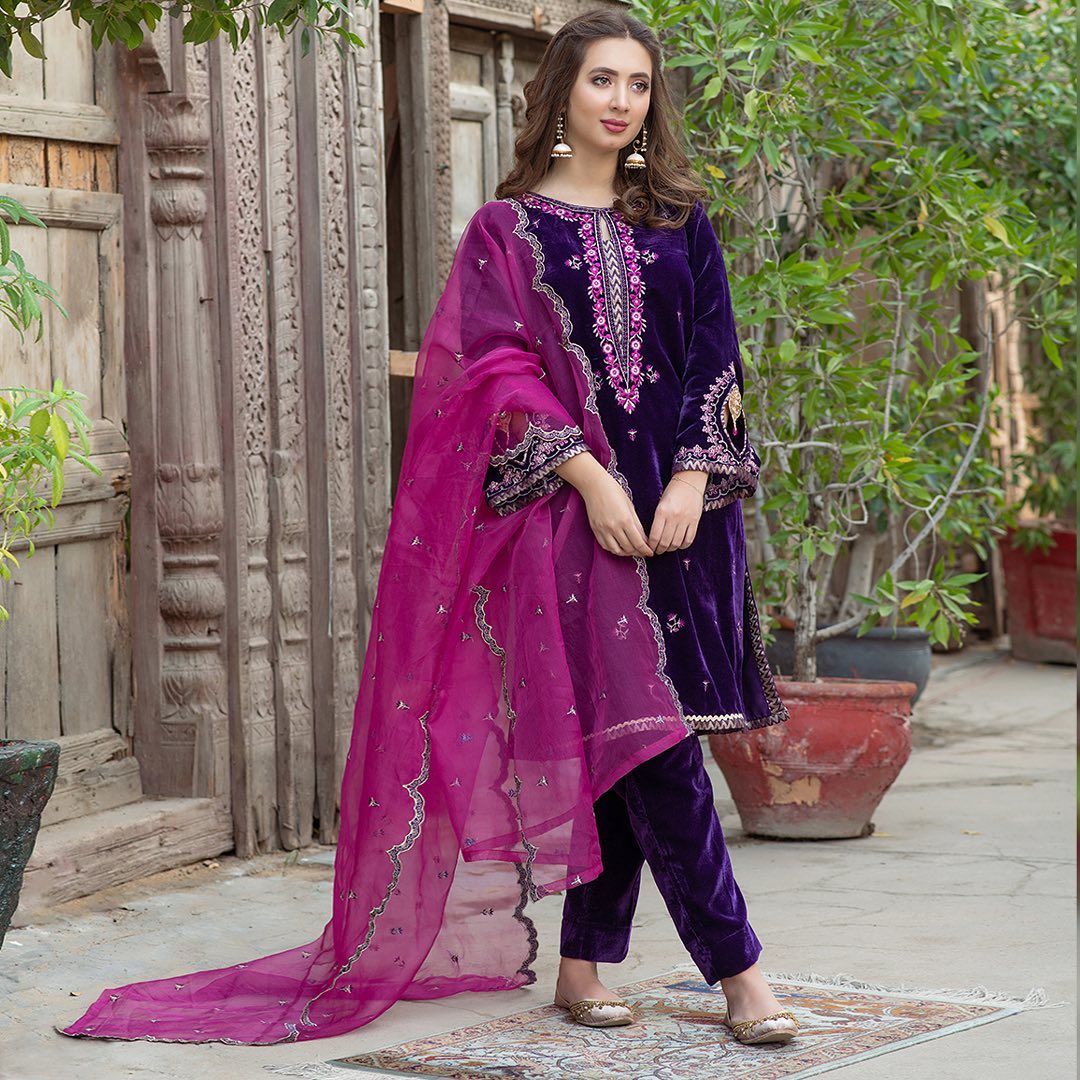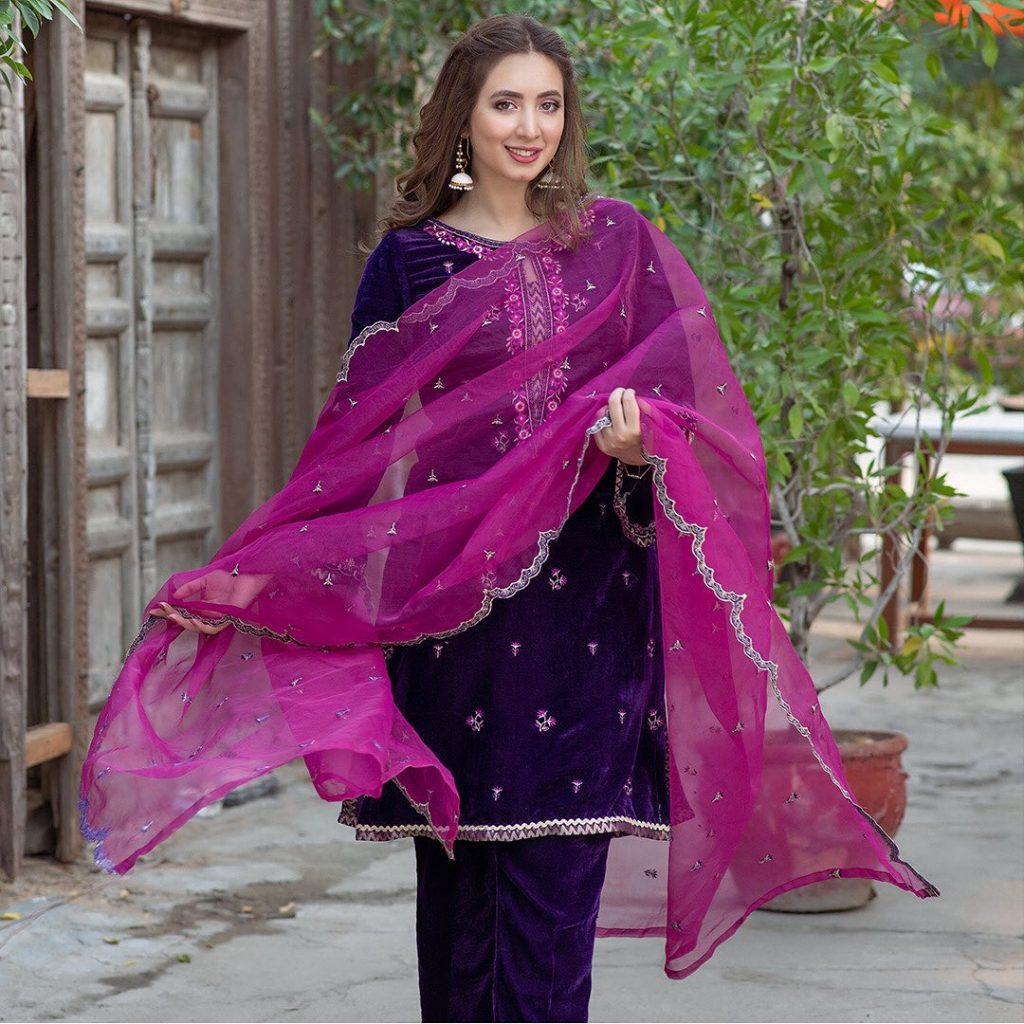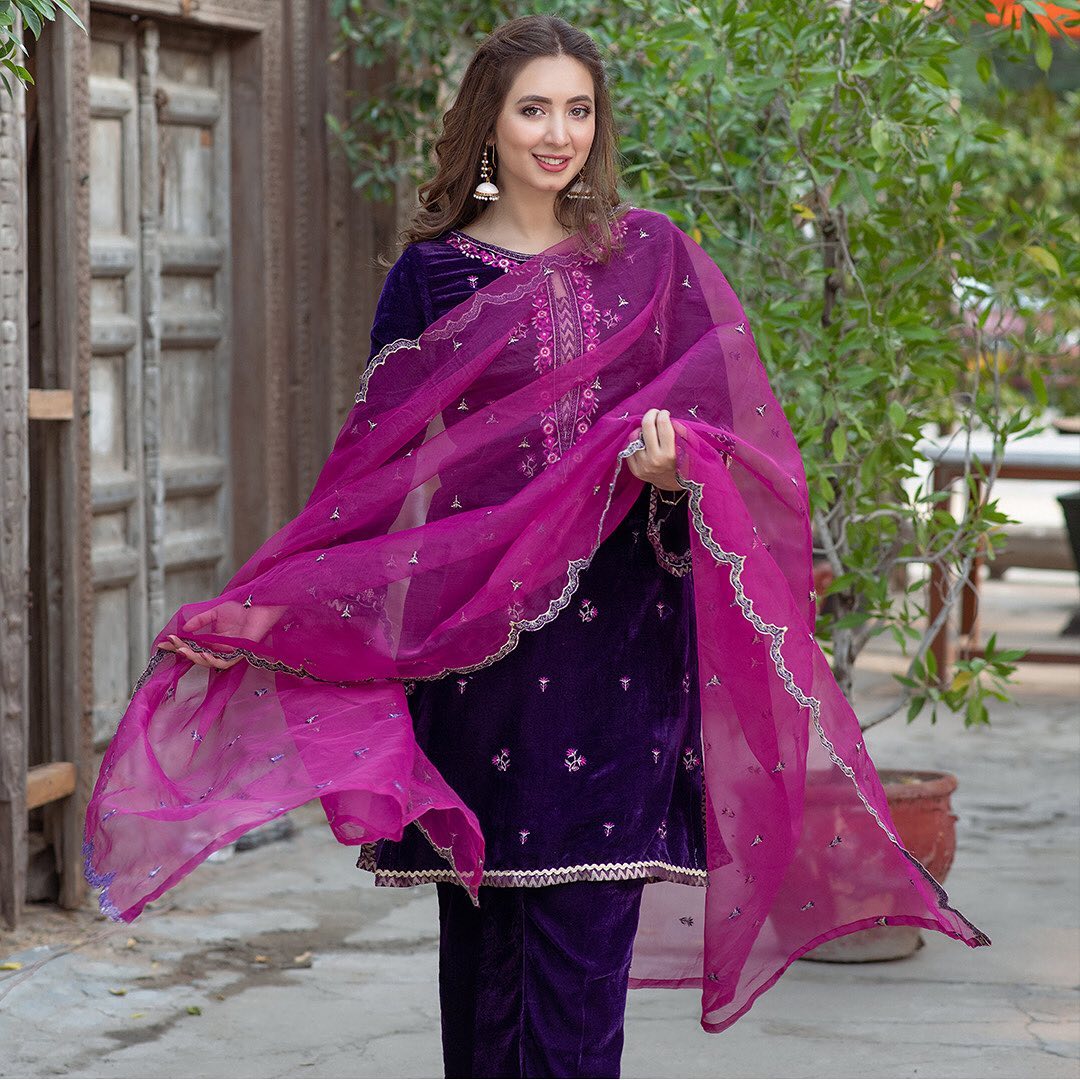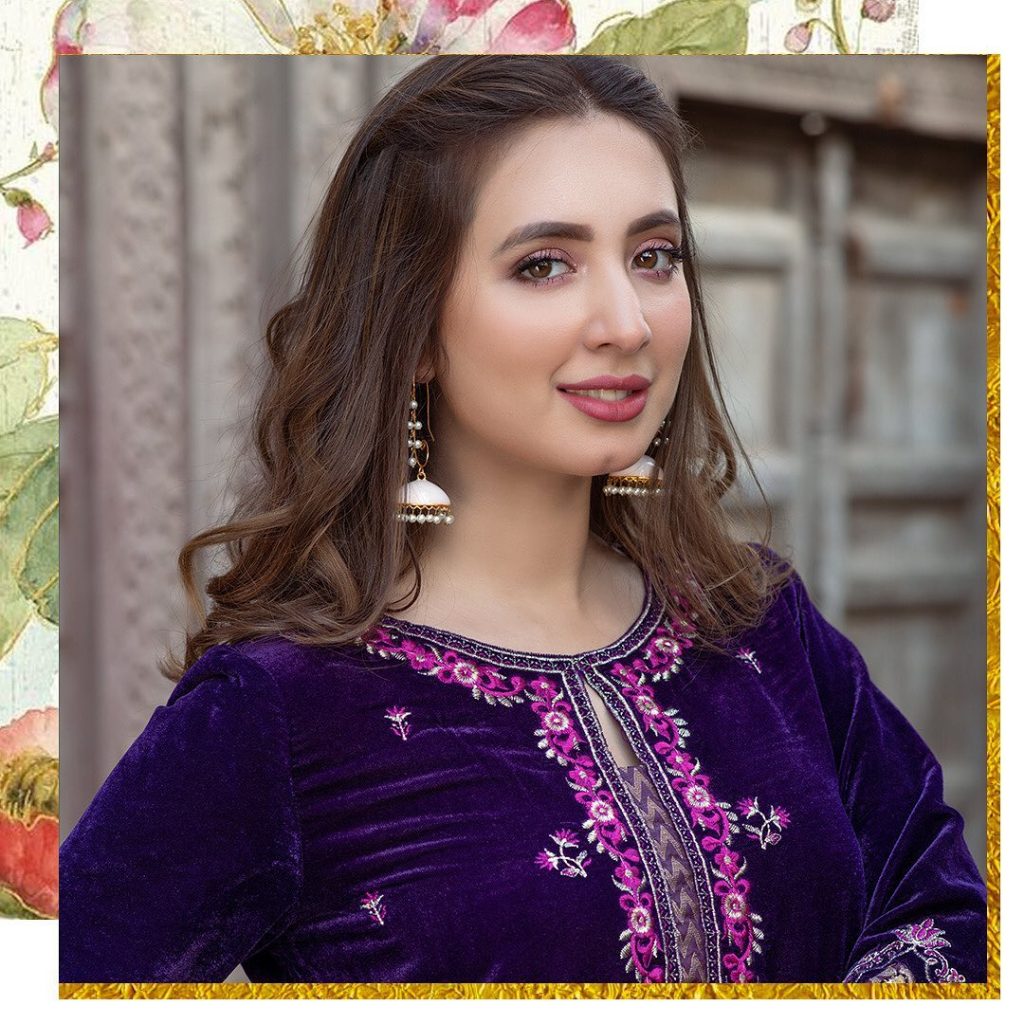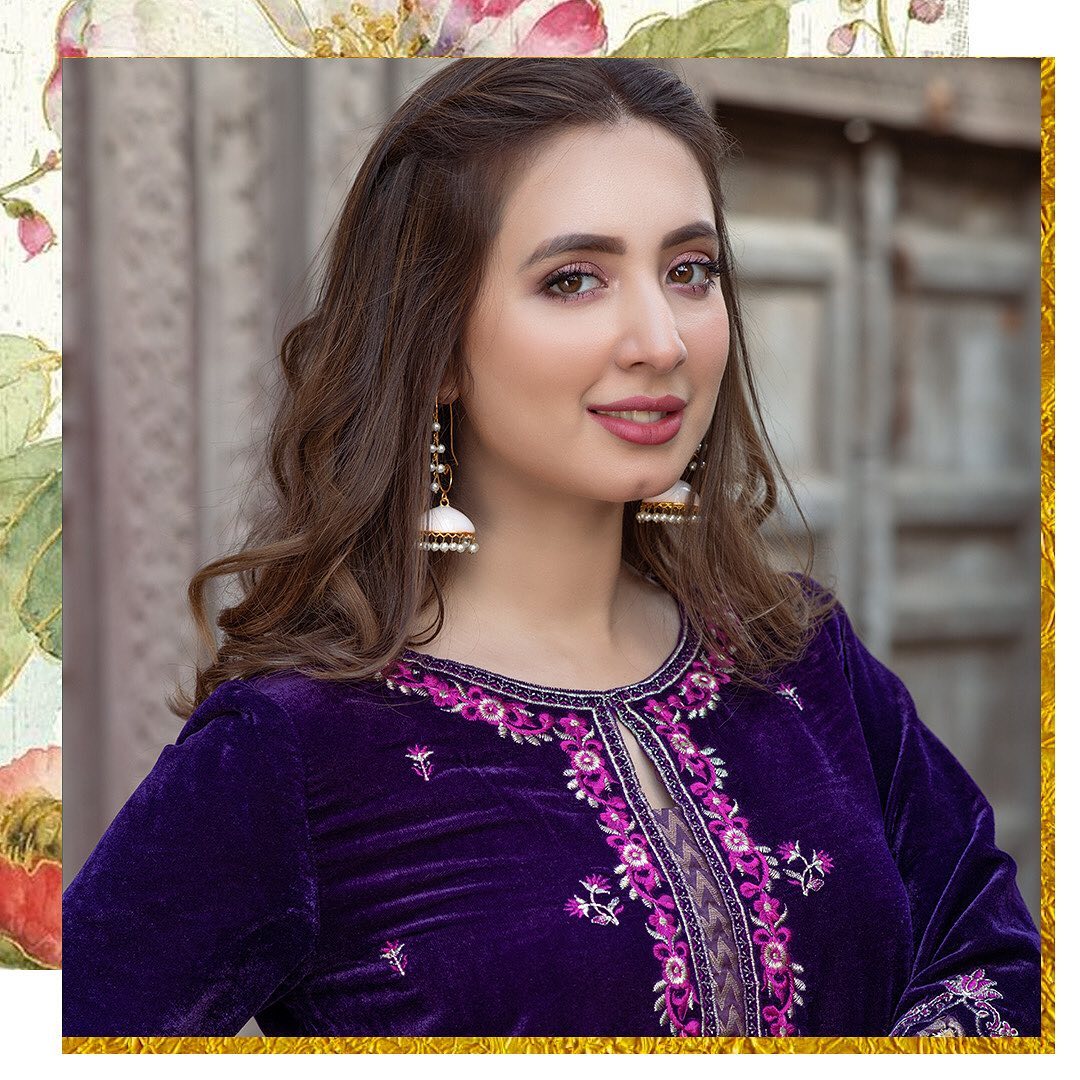 The dresses are made with finest quality velvet. The front and sleeves of the kurta are intricately embroidered with zari thread.