The bond Sajal Aly shared with Sridevi is no secret naturally the veteran's sudden demise has left everyone in a state of denial Sajal Aly, given her love for the Mom co-star, is also shook by the news. Sajal Aly recently lost her mother in that hour of need Sridevi played the role a mom would have in Sajal Aly's life.
After the news of Sridevi's death made the headlines Sajal Aly took to her Instagram and posted a picture of herself with Sridevi saying,
"Lost my mom again…"
https://www.instagram.com/p/BfnKdH2AiQL/?utm_source=ig_embed
A source had previously disclosed,
"Normally, Sridevi doesn't mix with her colleagues at all. Not now, not earlier, never. She is a complete professional on the sets. Even in real life, she hardly has any friends. But with Sajal, her equation was different."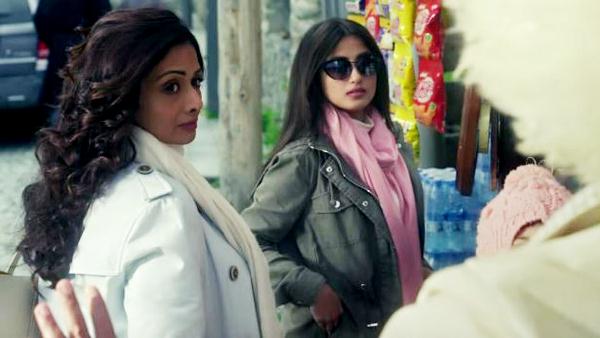 It further said,
"Sajal lost her mother recently, whom she was very close to. It shattered the girl. Sridevi took Sajal under her wings after the tragedy, treated the girl like her own daughter. Afterwards, Sajal called Sridevi from her home-town in Pakistan and broke down saying the whole experience was too close to her to be treated as a film,"
In a video that went viral earlier, a heavily emotional Sridevi who was almost on the verge of breaking down reminisced the time she was shooting with the Pakistani actors for Mom.
Even when Sridevvi won an award for best actress she remembered to thank her co-stars and said that she can't imagine this movie without them in it.
Sridevi was a huge star and her absence will forever be felt but not half as much as it will be felt by people who knew her for a person and truly loved her Sajal being one of them.