This year although there were many actors who put their heart and soul into their performances and bowled the viewers over completely but there were only a handful of actors who were most sought after and they received a lot of love and appreciation from the viewers. Some of these actors were relatively new but their popularity sky rocketed this year because of their impressive performances and the kind of projects they chose to be a part of. Some of the actors in this list are those who have been associated with the drama industry for a long time but this year the performances they give outdid all the other ones they have ever given. They were the kind of performances which gave these actors a new identity.
Here is a list of those actors who the viewers fell in love with over and over again!
He came, he saw and he conquered would be the best way to describe Ahad Raza Mir's few months in the drama industry. He started his acting career with drama serial Sammi in which he played the role of a young man who did not let his mother hold him back from helping someone in need. His role in Yakeen Ka Safar however won him unprecedented popularity. He translated Dr. Asfandyar's role so brilliantly on screen that people fell in love with the character and the actor himself. Ahad Raza Mir entered the industry wanting to carve an identity for himself because he didn't want people to know him as Asif Raza Mir's son only. He surely managed to do just that which is why he is definitely one of the most impressive newcomers in the year 2017. A talented actor, a heart throb and a wonderful human being, Ahad Raza Mir deserved all the love he got from the viewers this year.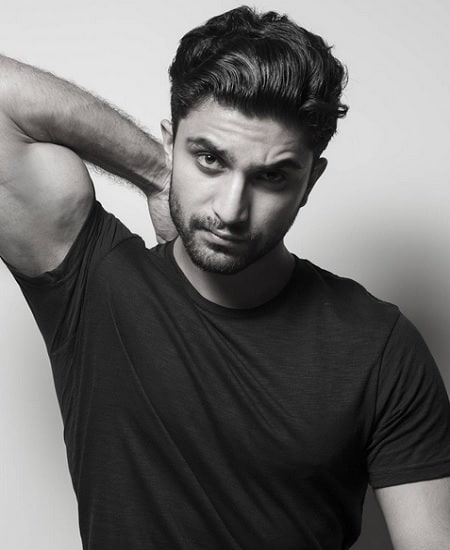 Sami Khan
Sami Khan has always given every character he has ever played his best but this time around in drama serial Tau Dil Ka Kya Hua he played a rather complicated character faultlessly. This character wouldn't essentially have been too likeable either if it wasn't translated on screen so well. Sami Khan made the viewers fall in love with his performance more than the character itself. He brought out the best in Faris' character and the viewers loved watching him playing a leading role in one of HUM's best plays this year. Sami Khan's award-worthy performance gave the viewers a reason to look forward to his future projects as well and definitely gave them the reason to shower him with love and praise.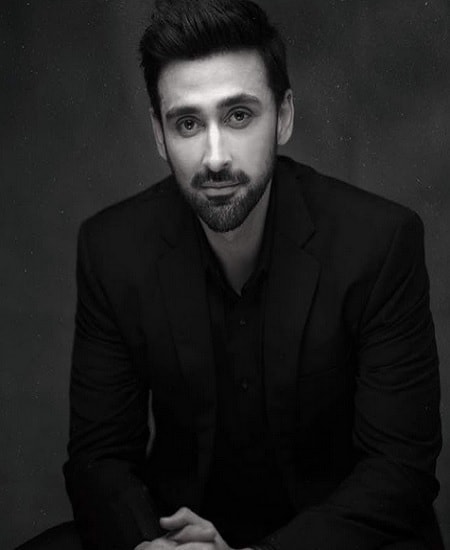 Bilal Abbas Khan
Bilal Abbas Khan was part of some of the best drama serials this year. He proved his versatility by translating every character he played brilliantly on screen. Bilal Abbas Khan got recognition and appreciation for his work. The fact that he isn't just talented but is also good looking and has a pleasant personality makes him a complete package. Although Bilal Abbas hasn't been associated with the showbiz industry for too long but he has most certainly made a big place for himself in people's hearts as well as in the showbiz circles. We are pretty sure that he will continue growing as an actor and will get a lot more love in the upcoming year.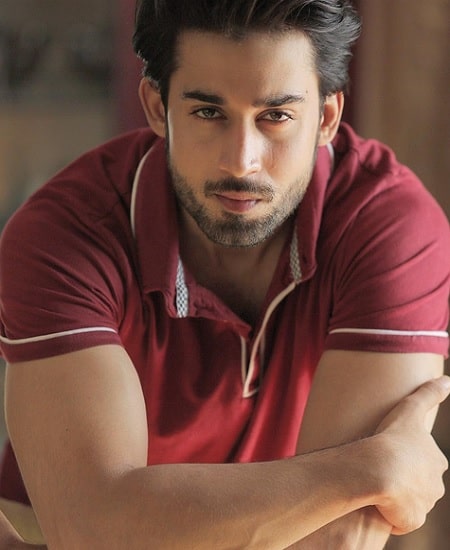 Kubra Khan
Kubra Khan is one of those lucky few actors who got to make a debut with a blockbuster drama Sang-e-Marmar and that is when she secured a place in everyone's heart. After Sang-e-Marmar, there was no stopping for Kubra Khan because she got to appear in one super-hit and most-watched dramas after another like Khuda Aur Mohabbat, Muqabil, Andaz-e-Sitam and Alif Allah Aur Insaan. In such a short span of time, Kubra Khan proved that she is serious when it comes to this craft because she not only chose the best of the best projects but also different characters which gave her the margin to showcase her talent. In such an early stage of her career, Kubra Khan has garnered a huge fandom and has become one such actor who can sell the drama by just being associated with it. It won't be an overstatement but it is safe to say that Kubra Khan has emerged as a Star of Pakistani drama industry.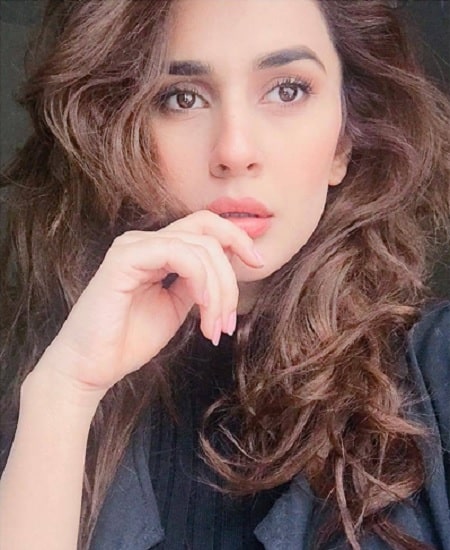 Imran Abbas
Even though Imran Abbas made a name for himself in the industry a long time back and was considered one of the most sought after actors of Pakistan, he took a break and explored the Indian domain. During that time Imran Abbas was unable to do any projects in Pakistan due to which his presence was missed in Pakistani dramas. Ever since his return, Imran Abbas once again made an effort to give back to his fans and compensate for the time that he was missing from Pakistani TV screens and since then, he has given one good drama after another. Though Imran Abbas does a very few projects a year, it goes to show that he believes in quality rather than quantity. His super-hit drama Khuda Aur Mohabbat once again gave him a chance to showcase what a phenomenal and gifted actor he is. Imran Abbas is one of those few actors who draw a massive viewership to any drama because of his huge fan following.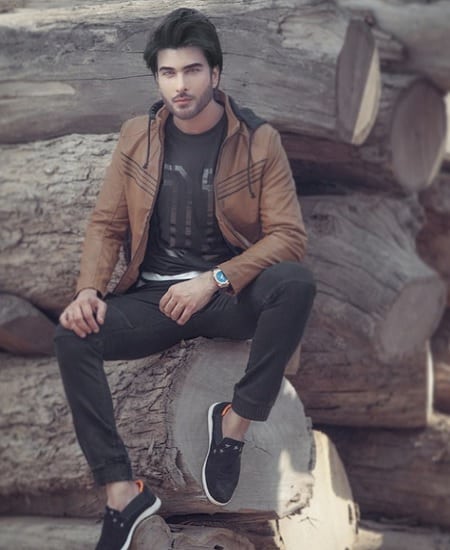 Sajal Ali
Sajal Ali might be young, but her acting prowess matches that of an experienced actor. Sajal Ali is a born and gifted actor, that is why no matter which character she chooses, she gives it such a treatment that it leaves an impact and becomes unforgettable for her viewers. Sajal Ali has been a part of the industry for a long time but recently, she has started exploring different genres which allow her to perform like never before. There was a time when Sajal was being typecast but now she has made it obvious that she will work in limited but quality projects and will accept such characters which will be different from one another. Sajal Ali's flawless performances as Zubiya and Sassi in Yakeen Ka Safar and O Rangreza have earned her a lot of appreciation from the viewers and there's no doubt about the fact that she is the most loved actor of 2017.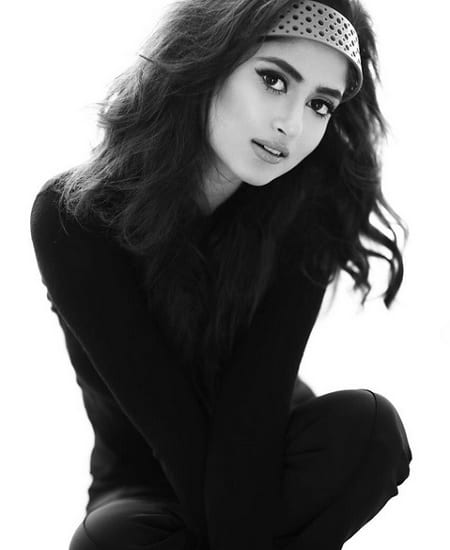 Nauman Ejaz<
Nauman Ejaz is one such actor who guarantees a quality performance no matter which drama he chooses to be a part of. Nauman Ejaz has been in the industry for such a long time but it is awe-inspiring how every single time, he brings something new to the table making it look like it outdid himself this time. It is absolutely amazing that even after giving so many performances, Nauman Ejaz exceeds the expectations of the viewers by performing like never before. Nauman Ejaz does appear in quite a few dramas every year but he chooses such characters which are completely different from one another which show that he has this urge to experiment and perform even after he has been in this field for such a long time, be it a character like Gulistan Khan in Sang e Marmar or that of Peer Habibullah in Dumpukht, a sophisticated businessman in Khan or a strict father in O Rangreza, Nauman Ejaz believes in giving variety to his fans. Nauman Ejaz's fan following is unprecedented and he is one of the most respected and loved actors of our industry.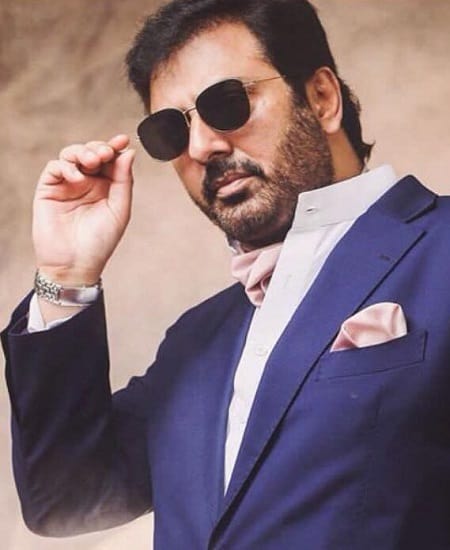 Do share your thoughts about the actors in this list and don't forget to add more names. We would love to hear from all of you!
Ahad Raza Mir – Biography, Age, Education, Family, Dramas