While the coronavirus lockdown has kept us all indoors, there are still a number of people who believe nothing is going to happen to them if they venture outside in these times as well.
And for all such foolish people, Ahad Raza Mir's mom, Mamma Mir as she calls herself, has a very apt message.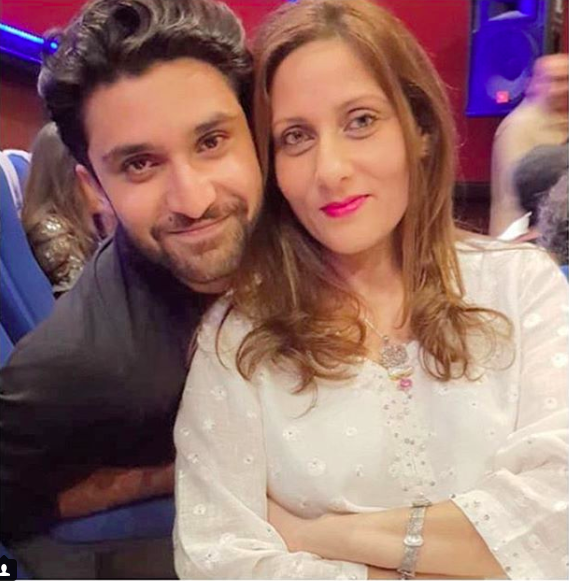 Taking to her Instagram story, Samra Mir, posted a sarcastic picture, with a very strong message for all husbands in quarantine and wanting to go out.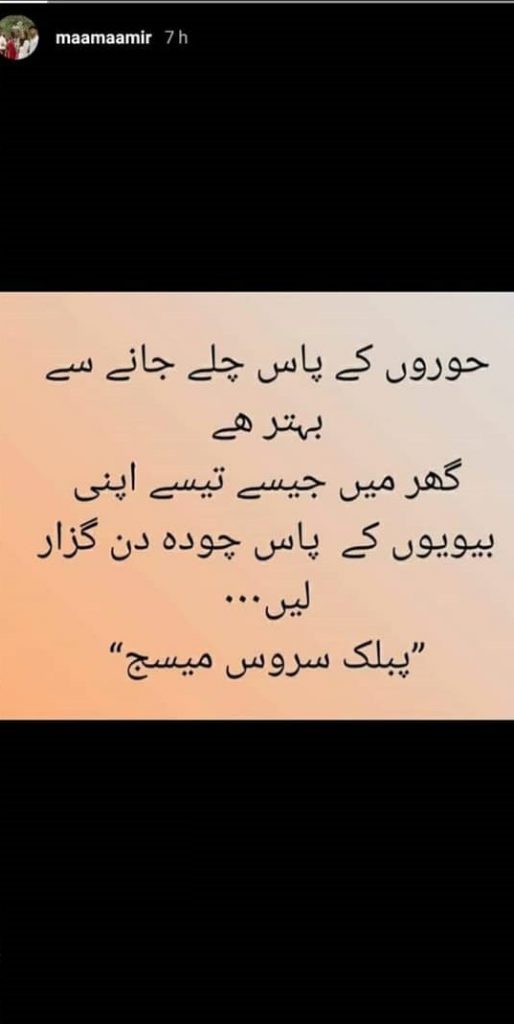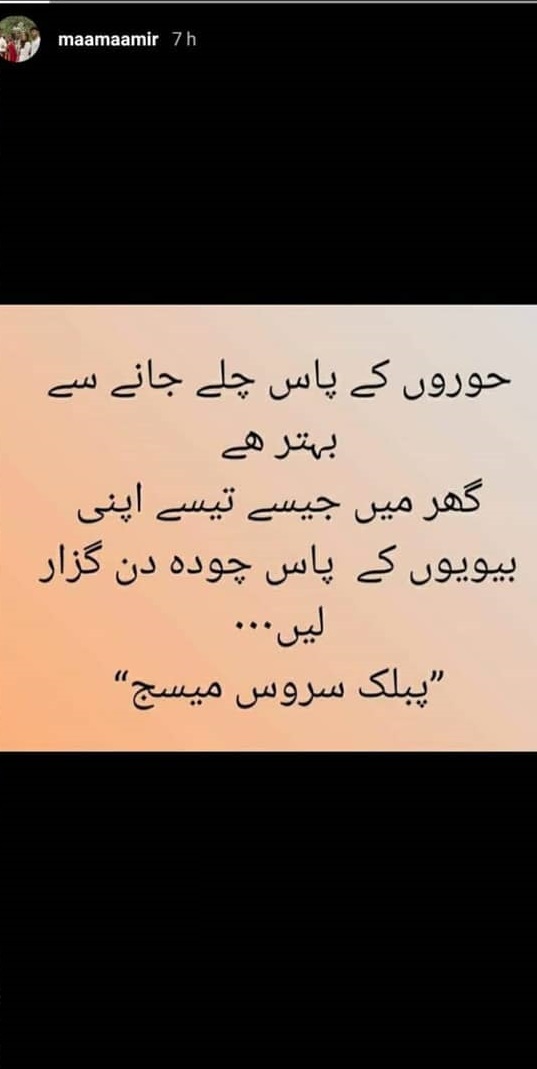 The funny post read how it was safer to be at home with one's own wife rather than going out and meeting the women of the heaven after dying (contracting the coronavirus)
Samra Raza Mir has always had a good sense of humor and keeps at it with fun. She's a fun loving and easy going wife and mother, who enjoys a great bonding with her family.