Mahira Khan, the Pakistani beauty, is loved by nearly everyone on both sides of the Wahga border. But do you know who loves her more than her fans? The paparazzi!
The rumours about Mahira and Ranbir Kapoor dating started when a few months ago, they both attended an event in Dubai. A short video of their interaction became a hot debate on both sides of the border. A few pictures of them were also posted which helped spread the 'news' and even become a trending topic on the internet. These rumors became more believable when Ranbir mentioned Mahira's name when counting the names of the most beautiful actresses of the world. Mahira too has praised Ranbir Kapoor for his work in the past.  And thus, the news was making headlines everywhere and the media was loving it. The fans though were divided in their opinions.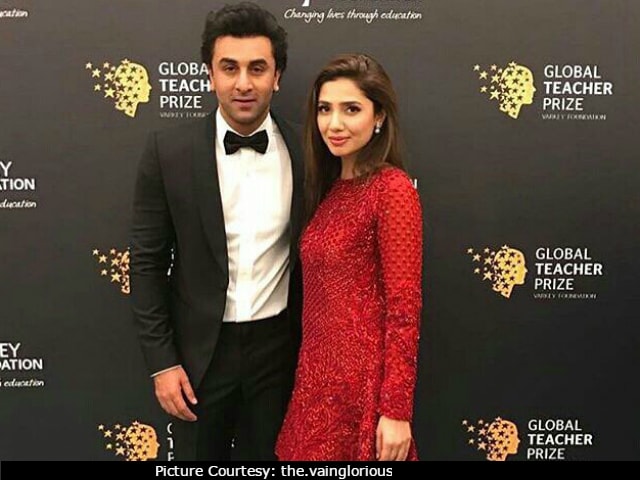 Bollywood life reported that a very close source to the actress said,
Mahira is mighty pissed with the reports. Just because she and Ranbir met a couple of times and are still in touch with each other through common friends doesn't mean they are dating!
Here is what our Pakistani beauty posted on her instagram, further rubbishing the rumors regarding her and Ranbir Kapoor dating: