It is no hidden fact that Meera Jee has lashed out at Mahira Khan several times. She has called Mahira many things and has not been very supportive of the young superstar. Well, Meera Jee and Mahira Khan now have one project in common and t is Parey Hut Love. Mahira Khan is playing an extended cameo in Asim Raza's film while Meera Jee will also be seen performing in a song.
The Shehryar Munawar and Maya Ali starrer Parey Hut Love will release on Eid. Mahira Khan has seen the song Meera Jee performed on in the film and the actress has just positive things to say. She praised Meera Jee's performance on Twitter and Meera also responded with many positive words. This is what Mahira had to say on Meera's performance and how Meera Jee responded: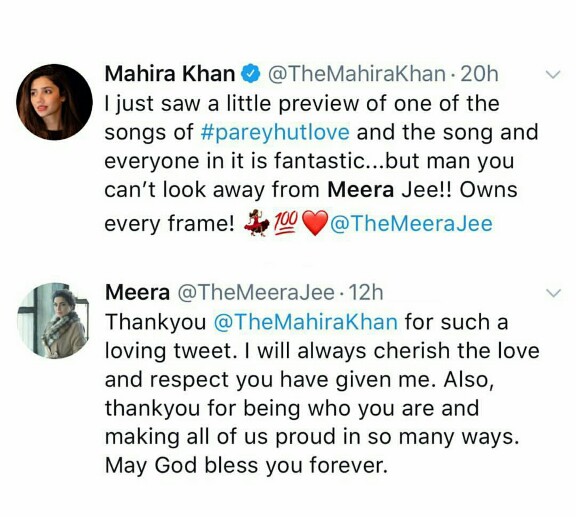 Well, it was great to see the two stars getting along well with each other!