If someone said Mahira Khan is the queen of Pakistani Entertainment Industry, I wouldn't disagree with them because she has reached that stage. Everyone knows who she is, respects her work and accepts that she is a real gem of Showbiz.
Any news surrounding the Humsafar actress spreads like wildfire in a forest and manages to become the talk on town within minutes. However, it is not necessary that all the news you hear about her or any other showbiz personality is true.
A recent case of a fabricated news was spotted on the internet involving her and Pakistan's older actresses.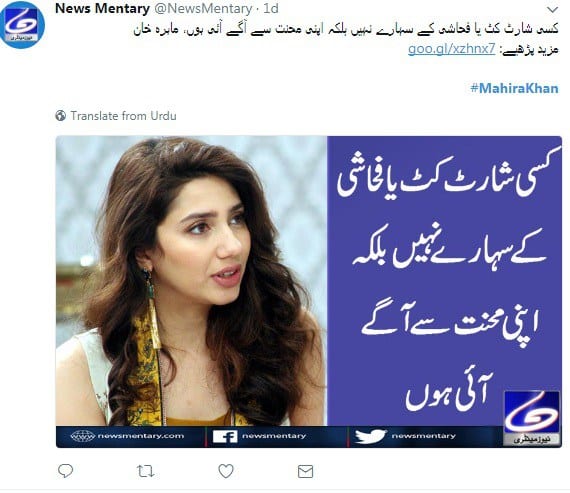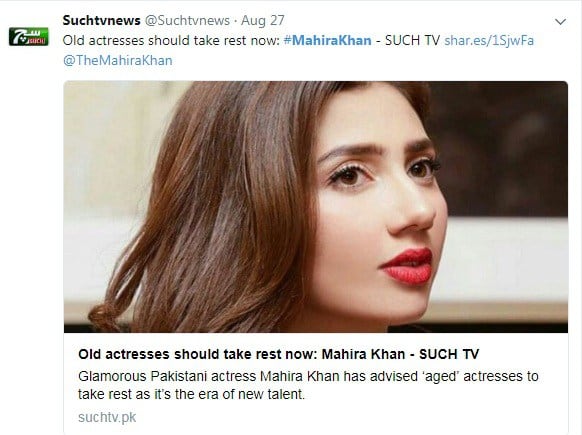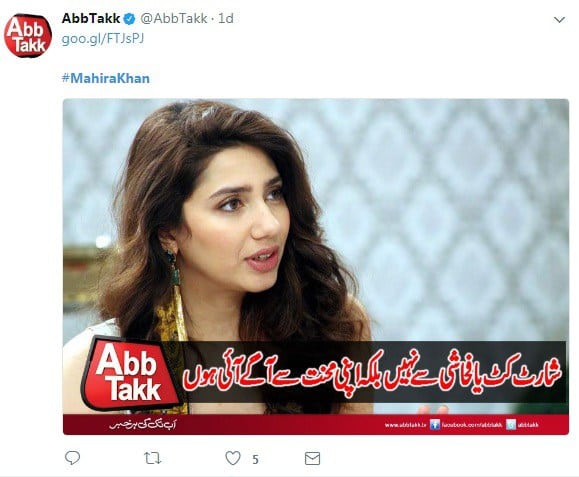 The fake news was relating a feud that had happened between Mahira and Meera some months back. Meera had subtly criticised Mahira but Mahira had ended the whole 'feud' by saying that she respects Meera Jee a lot  and can never reach her level. However, this didn't stop the news agencies from creating a fake quotation of  the actress,

Mahira was furious when she got wind of the news and tweeted:
@DunyaNews you guys need to take rest from making up quotes and stories using my name! https://t.co/0aTHuhFfVb

— Mahira Khan (@TheMahiraKhan) August 28, 2017
So apparently the local news channel Dunya news wrote about (or maybe started?) the news too and was quickly pointed out of the baseless news by the actress herself.
Also does anyone know who the editor is at @DunyaNews ?! https://t.co/TvMtJ4fHYM

— Mahira Khan (@TheMahiraKhan) August 28, 2017
Dunya News admitted their mistake and apologized. Mahira Khan retweeted their tweet:
Dear @TheMahiraKhan, we've removed the INP story & regret any inconvenience caused. We're working on better verification for online agencies

— Dunya News (@DunyaNews) August 28, 2017