Mahira Khan is not only beautiful but also emotionally intelligent. When Miss Khan spoke at TEDx Lahore Women, she revealed that she has also been victim of cyber- bullying several times. She shared that she had been through very difficult times when haters posted offensive comments about her on social media.She took the opportunity of finally sharing her story at TEDx Lahore Women.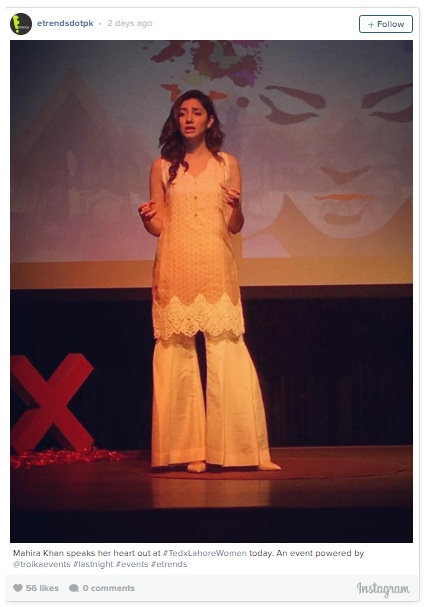 Mahira said, "I got trolled and trolled bad, every day I would open up my social media accounts and read something which would upset me"
"But one day I had a panic attack, I thought I would die, I couldn't breathe"
She shared it was then I tried to get stronger and also realized that how negatively cyber- bullying is affecting her.
"What I realised was that I was looking at myself through the eyes of a troll. My face through the eyes of a troll. My choices through the eyes of a troll. My life through the eyes of one"
Soon she realized that she needs to block all the negativity as it was all a lie.
" And let me tell you one thing, it wasn't pretty. But what it definitely wasn't is that it wasn't -real, it wasn't the truth"
She also shared that how she was bullied at school and therefore how necessary it is to teach children to be compassionate towards other.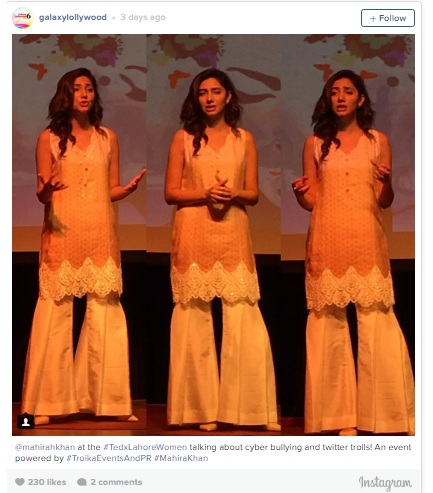 It is good to see that how these famous celebs. share their personal stories and allow the audience to learn from them. Recently Mahira have faced many negative comments on Instagram and twitter due to Indo- Pak controversy but she gave them excellent replies which were enough to make them quite.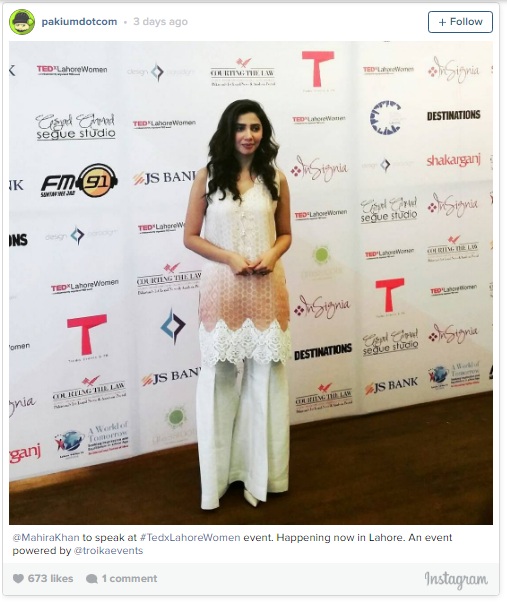 Keep going Mahira!