Mahira Khan is perhaps Pakistan's favorite celebrity. She is lovable and her kind nature makes her a favorite of all. Although being the first one to have represented Pakistan on a number of international platforms, you'll never find Mahira Khan not being humble or down to earth ever.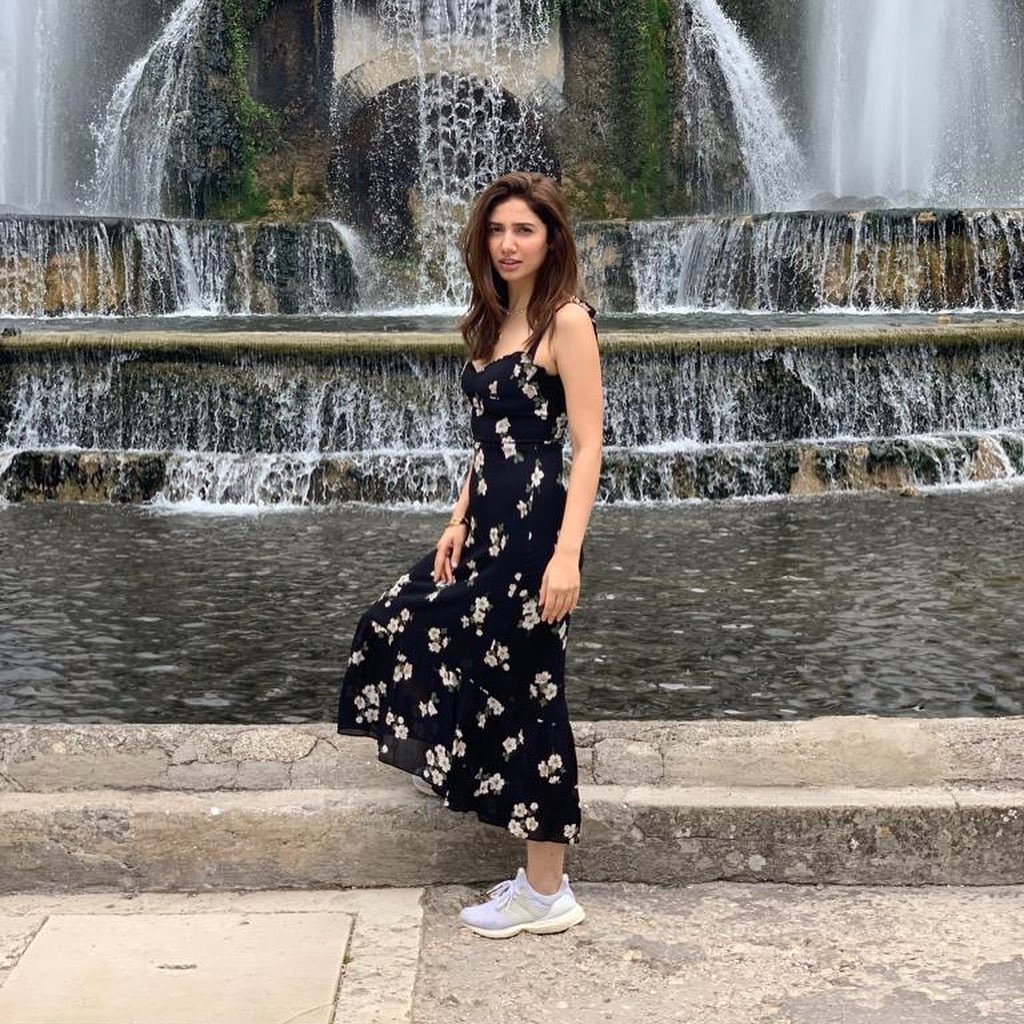 In a recent, and very highly awaited #askMahira session on Twitter, Mahira Khan interacted with her fans after a very long time. While Khan made some interesting revelations, answering a question about getting married for the second time, Khan straightaway answered she would get married when she felt like it.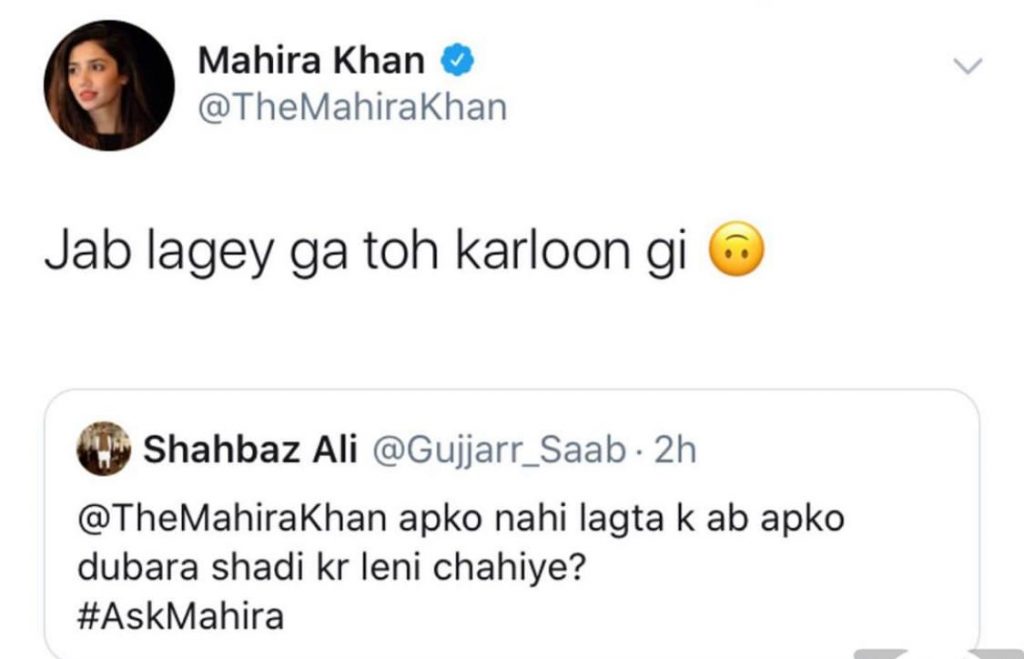 Mahira also went on to reveal her childhood nicknames and they literally suit the sweetheart that Mahira is.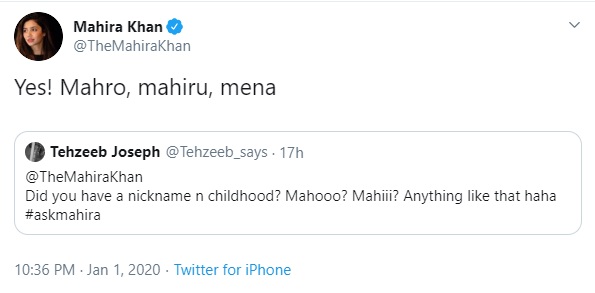 What is even more exciting is that Mahira Khan also hinted at a drama coming out in 2020. When asked by a fan if we would see her on television this year, Mahira replied with an Insha Allah.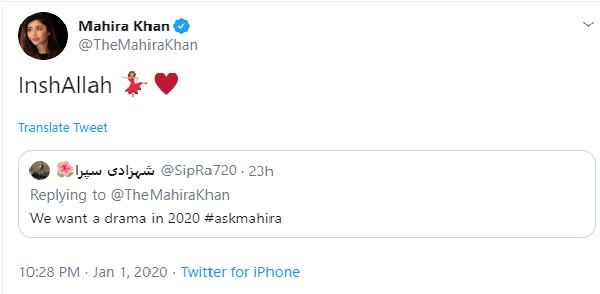 Mahira also mentioned that she was working on a project that was tough but worth it and now we're anxiously waiting to find out what it will be.