Mahira Khan is the biggest star of Pakistan. The lady is the ruling royalty of the Pakistani entertainment industry and she has represented Pakistan at so many International platforms making the country proud of her. Mahira Khan has lately switched o the films and has given back to back entertaining projects. She is ready to rock the nation with her portrayal of Mukho, the love interest of Maula Jatt in the most anticipated, The Legend of Maula Jatt. Mahira Khan will also star in Superstar opposite Bilal Ashraf which will also release in the year 2019.
Mahira Khan made her country proud once again as she stepped out to take an award for the International Icon at the Distinctive International Arab Festivals Awards-DIAFA, which were held in Dubai. The diva looked stunning in a powder blue cape gown and was a sight for sore eyes as she took her award. Her hair and makeup were on point too.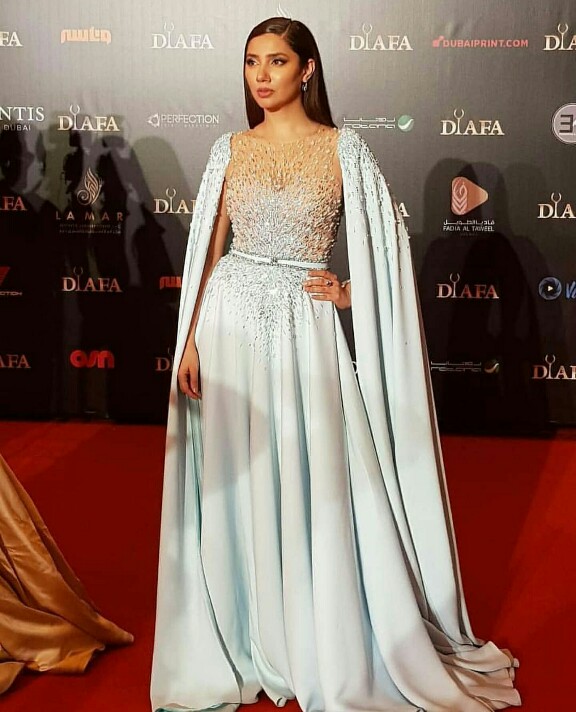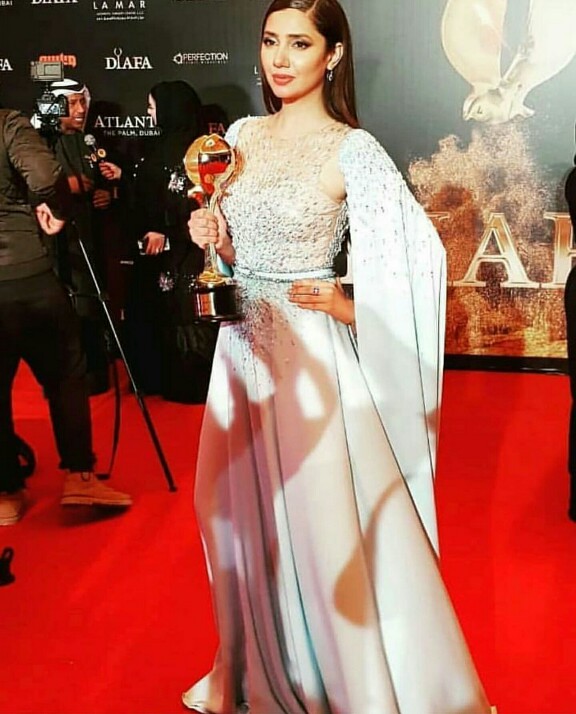 Congratulations to Mahira Khan for another achievement. May she keeps getting more achievements for Pakistan for forever!