Yesterday, Pakistan's legendary artist Majid Jahangir passed away quietly. YouTube channel RP Production reported his death news after his attendant Asia informed about his death. Majid Jahangir was ill for five years after getting paralyzed. Majid Jahangir was admitted to hospital due to the hipbone fracture, this month where he spent 23 days. Yesterday, he passed away.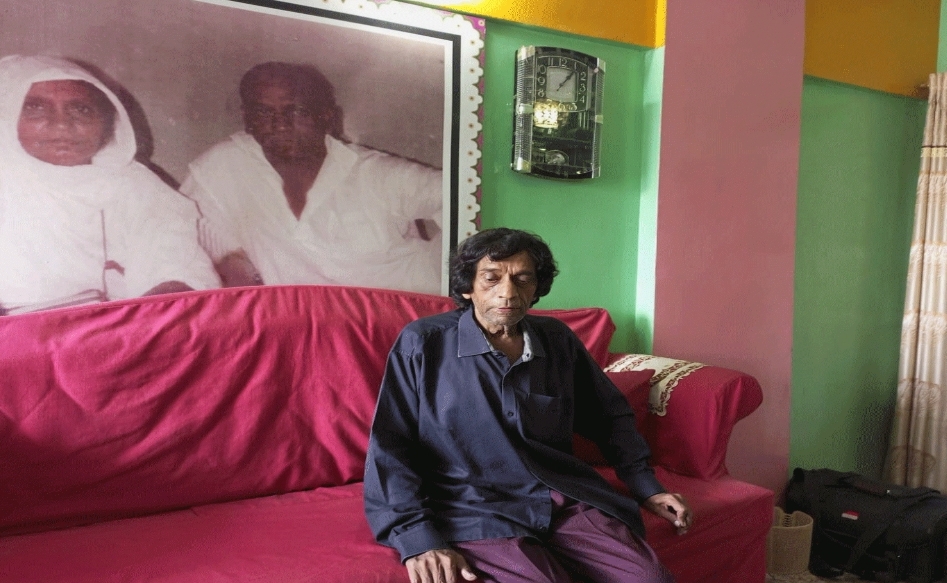 Today, his son has reached Lahore where he talked to the media for the first time. Majid Jahangir's son has revealed all the details about his father. He said, "Majid Jahangir was a great person who has spent his life in spreading laughters among people, he was Pakistan's asset which has now departed". His son also revealed that people used to stop and ask him about his father because of having an uncanny resemblance with his father.
Fahad Jahangir also said, "we are four siblings, he loved my sister the most, he was also close to me, I came to visit him, two years ago when he was sick but he used to love my sister the most". On not meeting his kids, his son Fahad said, "I would tell you our father went to US in 1995, my mother sold all her belongings and sent my father to US, when he went to USA, I was 6 months old and when he came back I was 18 years old, all his companions know the fact about it, he never gave financial support to us, our mother raised us, mother did job, we survived with difficulties, when he came back he didn't know about our house, he reached to our maternal grandmother where we spent 4 months with him, then he again went to USA and called us from USA. He was married in the USA. We felt his absence throughout our childhood. Now this thing has made me more empathetic towards my kids.
Talking about step mother, he said that they had a good relationship with his father's other wife and they used to meet them till they were in Karachi but when their father shifted to Lahore, they didn't meet them. He said, "we said to our father to live with us in Karachi, we assured him that we can take care of you but we can't give you same luxuries but he never used to listen to us, he used to hide from people that we are his kids".
About Waseem Badami and Iqrar Ul Hassan controversy, Fahad said, "we have come to Know that he did not get that money, if he would have gotten that money he could have live his life in a best way instead of coming on roads, if they don't give the collected money to people then it means that they do scam" . He also said that my father was angry with Karachi people, he said that he regards the people of Lahore for taking care of his father.
He further said that he has no complaints with his father and has forgiven him but on his mother's behalf he can't say anything because he left her in life.
He appealed to Malik Riaz to help him in taking his father's body to Karachi, he also urged Malik Riaz for traveling finances because of his low resources. Have a look at the video:
Did you like this detailed video of the legendary artist's son? We pray for the legendary artist Majid Jahangir and also extend condolences to his family.