Malala Yousafzai has gained admiration of many after gaining international acknowledgment for her campaign to promote education without gender inequality.
The feminist campaigner and youngest Nobel Prize Laureate, Malala received many birthday wishes on her twentieth birthday this twelfth of July.
Mahira Khan also wished the young girl well on her birthday and appreciated her spirit with a powerful message, asking Malala to show us the way. 
Malala, as it turned out, is also a Mahira Khan fan and praised her acting in Bin Roye;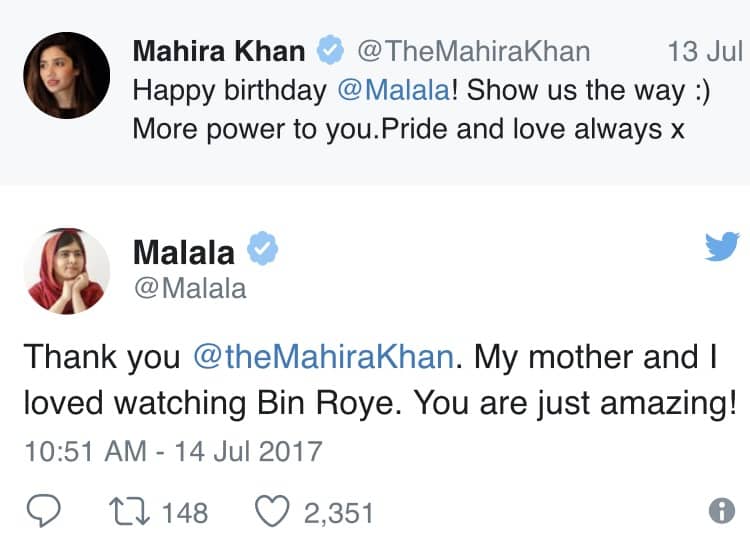 After receiving this sweetest answer from Malala, reciprocating the love Mahira had shown her, Mahira also replied with an equally sweet concluding tweet;