'PadMan' is a movie based on true events that took place in India when Lakshmi; a newly wedded welder caused a stir in his East Indian village when he tried to revolutionize the manufacturing of sanitary napkins for women.
The producer of the movie and Akshay's wife Twinkle Khanna was recently invited to Oxford University to discuss PadMan and all the taboos attached to the subject, 'PadMan' is the first Indian film that has become a topic of discussion at The Oxford Union. Malala Yousufzai was also present at the discussion and showed full support for the film and what it stands for.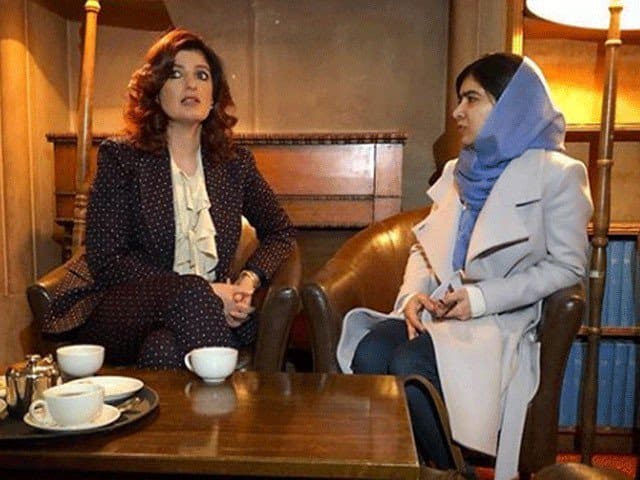 While presenting her argument at the Oxford Union, Twinkle Khanna said,
"I hope this movie (PadMan) becomes a movement where women are no longer held back or shamed for their biological functions."
The actor turned columnist also discussed with Nobel Prize laureate Malala Yousafzai why is it important to end the taboos around menstruation.
"My primary motivation to make a movie on menstruation was to bring awareness to a subject that so far has been tucked away in shadows and like Voldemort, is never mentioned."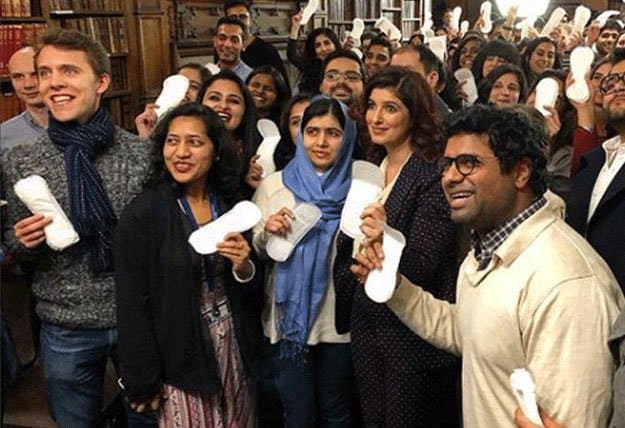 Talking about what attracted Twinkle to make Arunachalam Muruganantham's story of revolutionising sanitary hygiene in rural India, in to a movie, Twinkle said,
"He is a man who most people would have perhaps dismissed because he was not fluent in English- but he went on from being a school dropout to an award-winning innovator."
The film is ready to hit the box-office this January the 25th.