Mansha Pasha is a very beautiful and talented Pakistani actress. Her drama "Muhabbat Tujhey Alvida" has gained a lot of popularity. The actress is also vocal about new happenings and issues.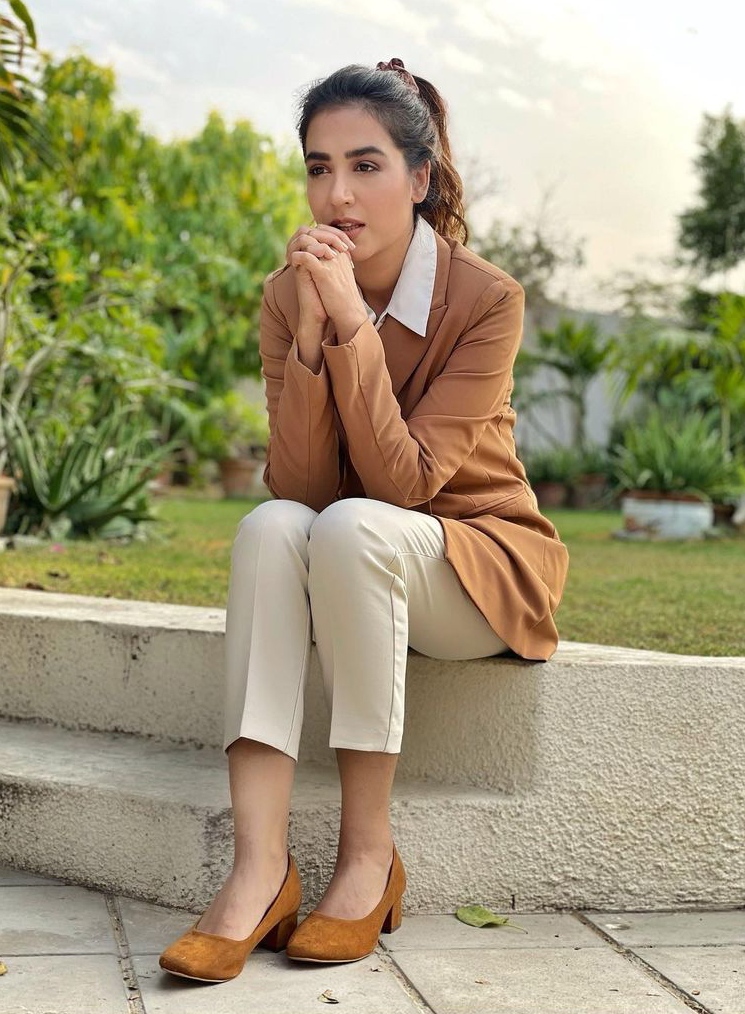 Recently she has shared her opinion about famous Bollywood Filmmaker's upcoming film "Heera Mandi", which he is making on Lahore's famous red light area "Heera Mandi" . Reportedly, the film will be consisted of a stellar cast and will be having a huge budget .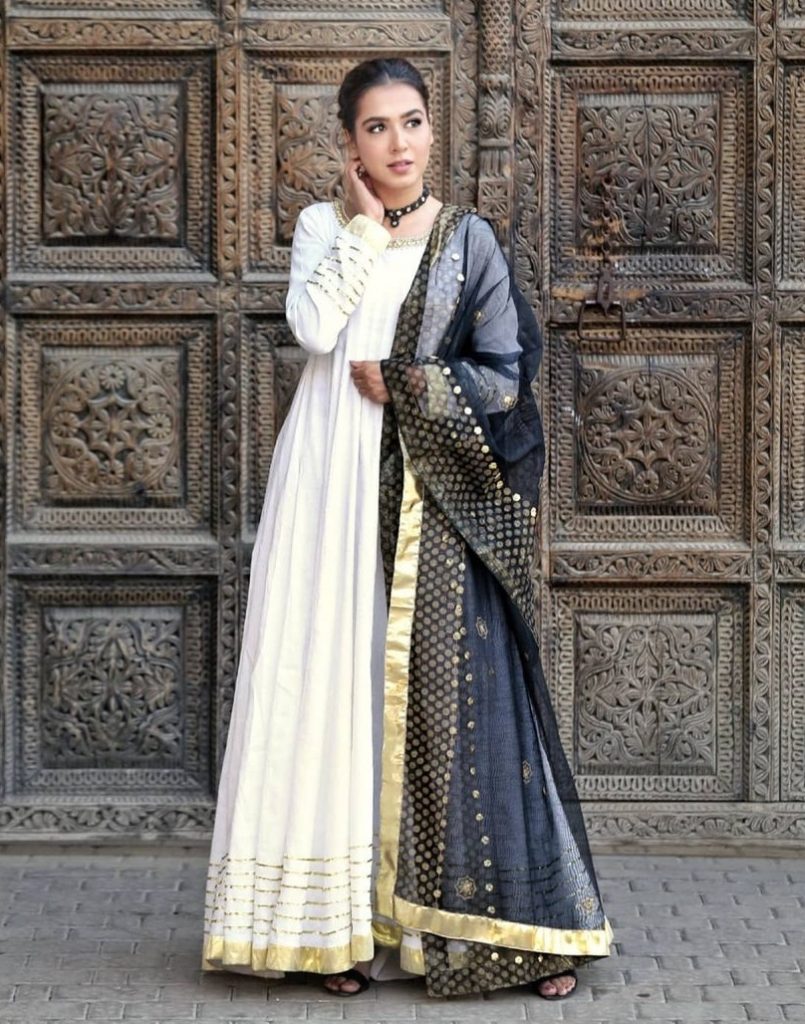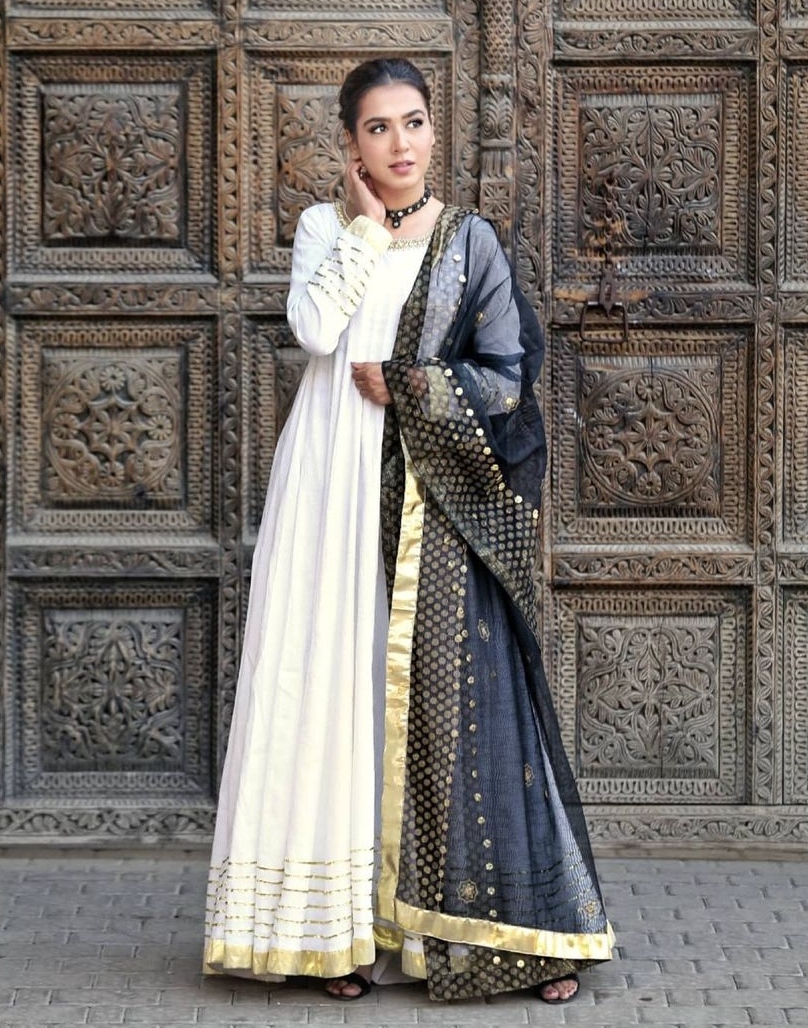 Aishwarya Rai Bachchan, Madhuri Dixit, Deepika Padukone, Alia Bhatt, Parineeti Chopra and a few other actors are in consideration for roles.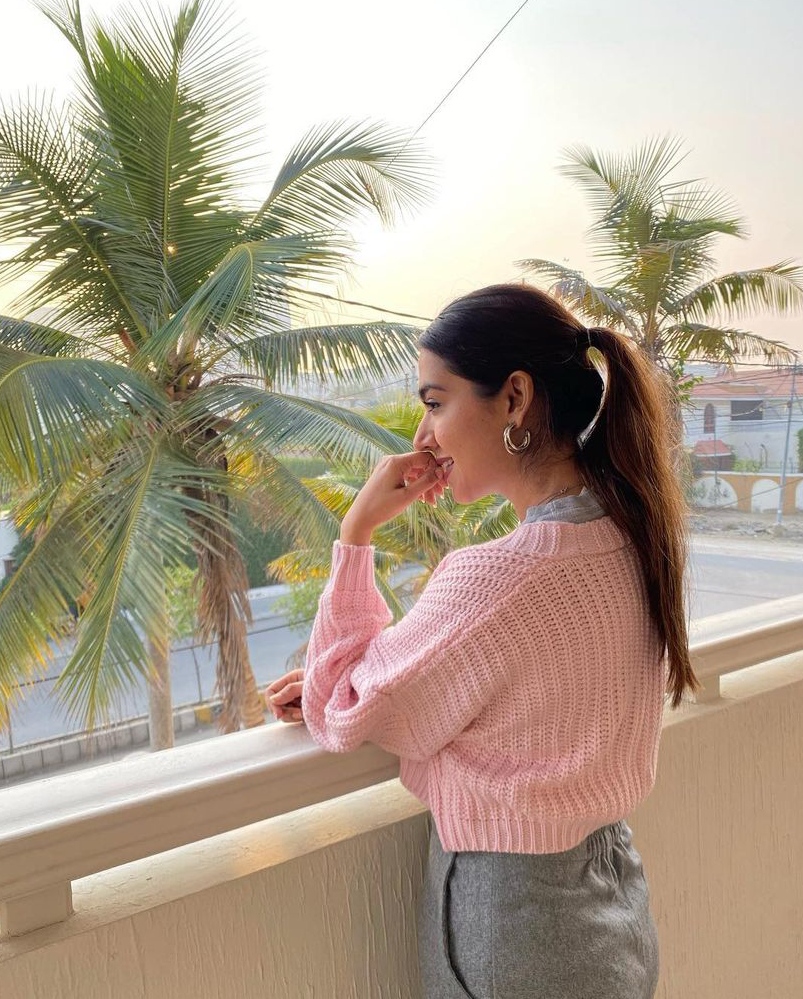 The cast will be picked up by Sanjay Leela Bhansali himself and he is calling film the "Passion Project".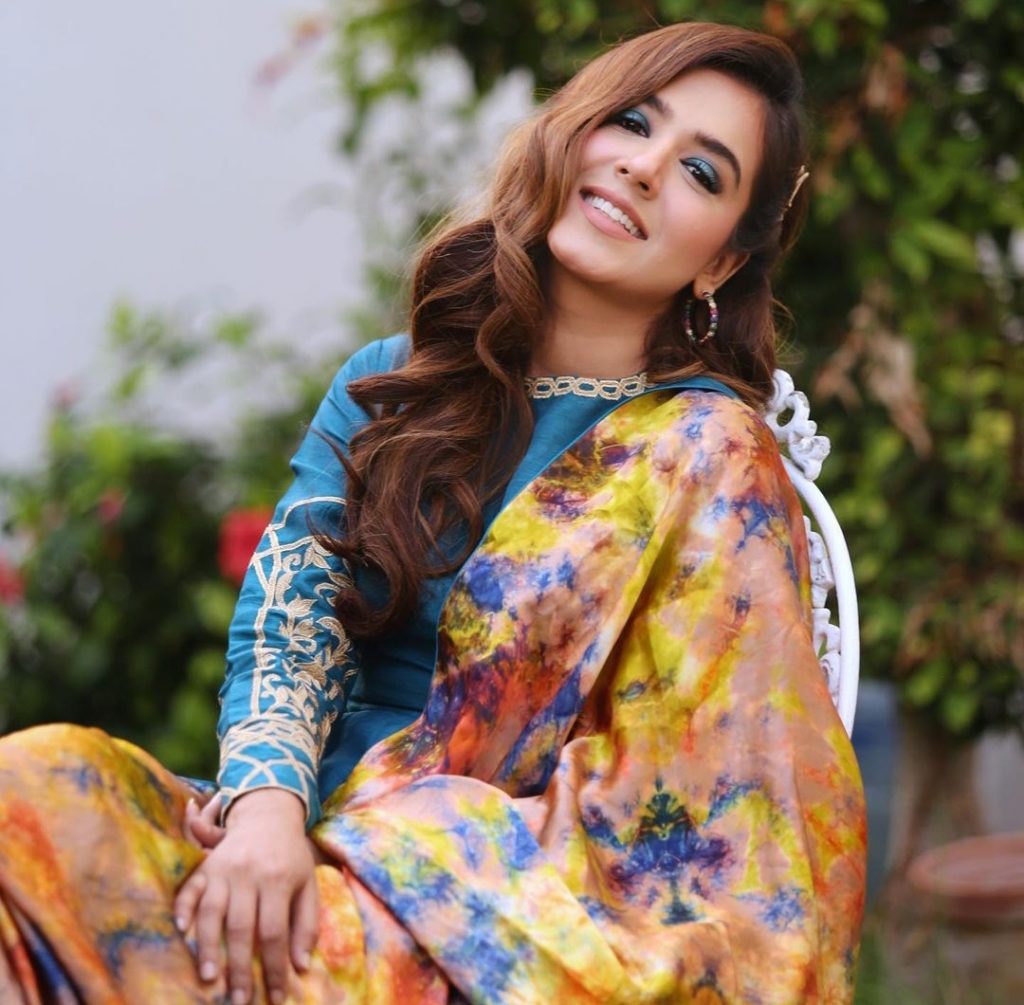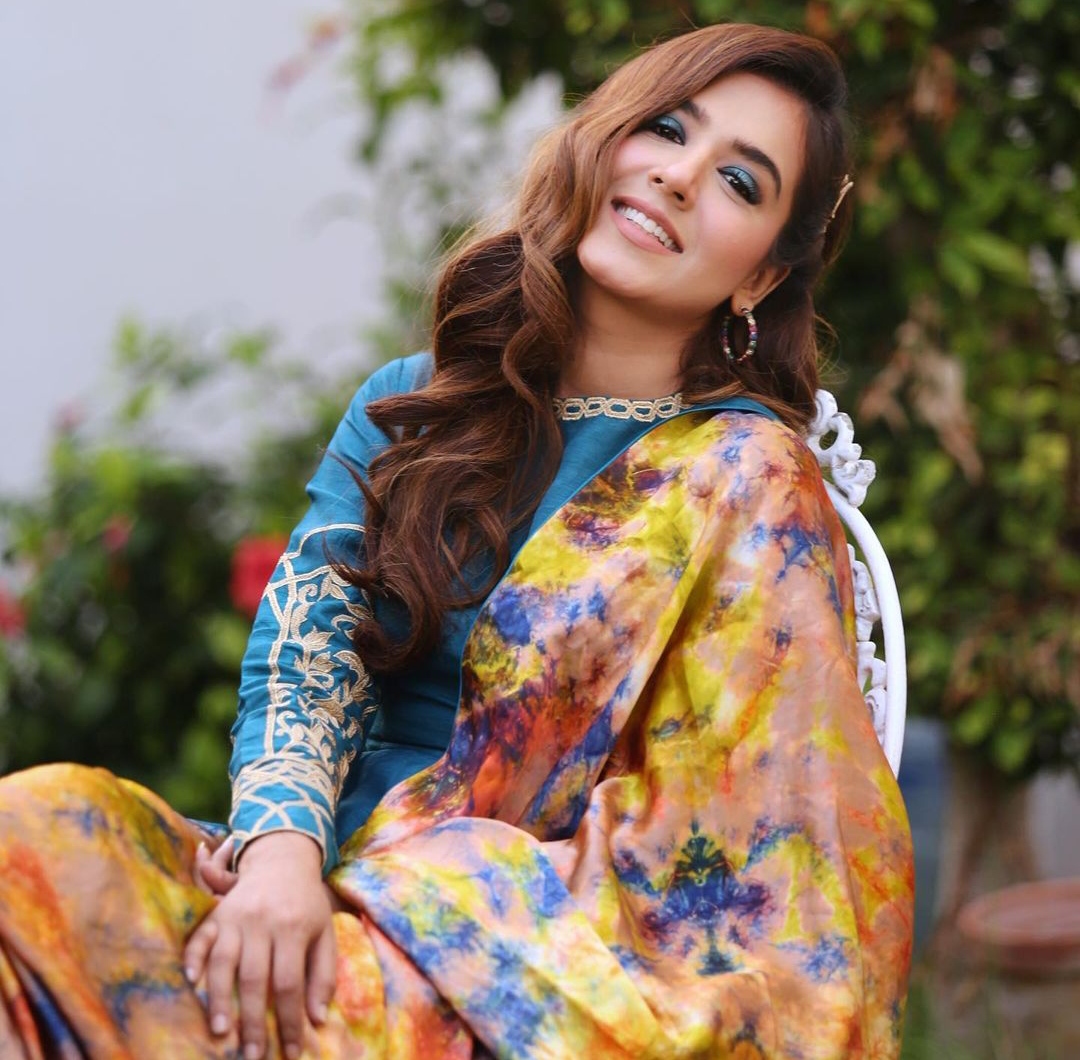 Mansha Pasha is not happy about it at all, she shared the news on her twitter with the opinion, " since our cinema is so much influenced and driven by censorship, we can't narrate our own tales and can't show our own cultures , this is why our stories are being picked up by other countries.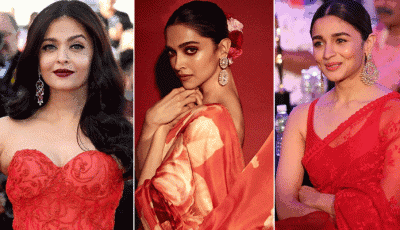 She said that they make movies on our native ideas, they brand them and sell them and we are stuck in the censorship issues.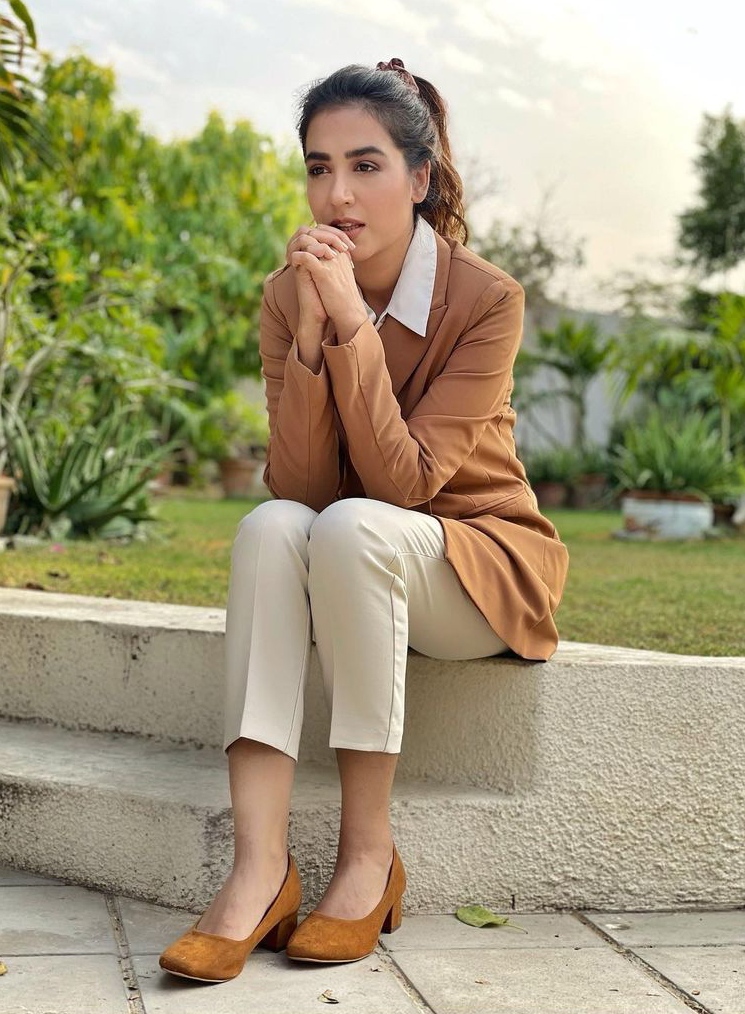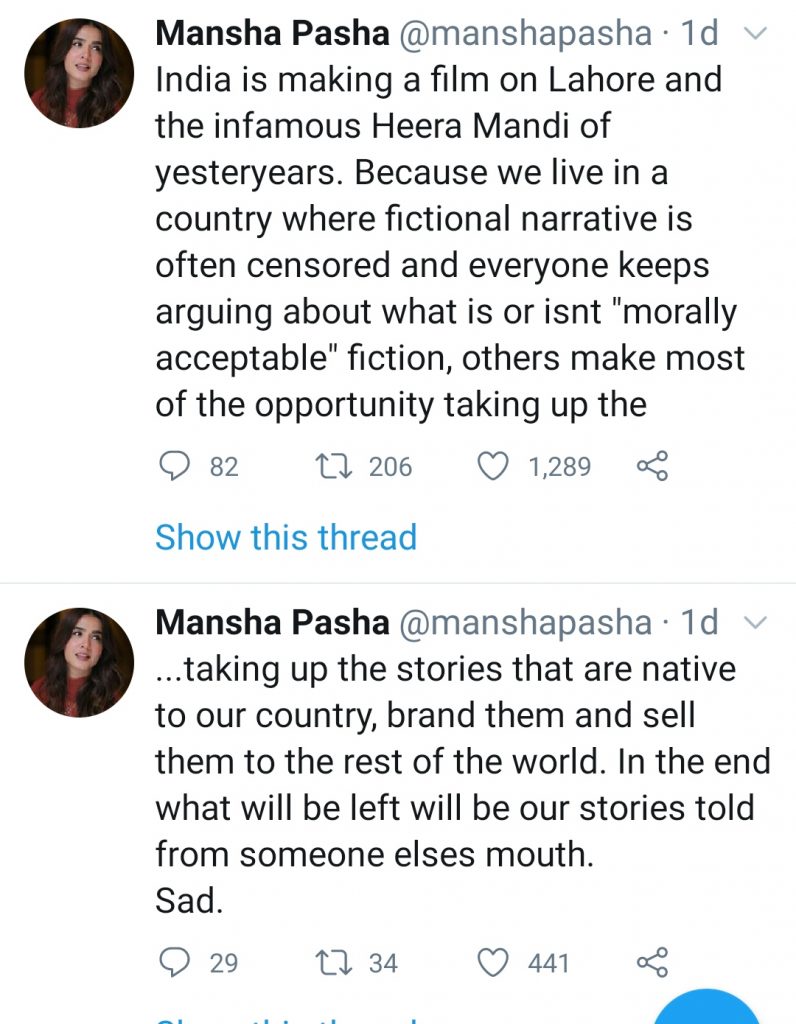 Well, truly the films are considered to be good if they come up with new ideas and stories and Bollywood does the extra effort for that, even if their filmmakers have to show stories from Pakistan, they go for it. What do you people think about it?
Would the movies with the names like "Heera Mandi" are acceptable in Pakistan?