Hira Mani has recently won an ARY People's Choice Award for the drama serial Ghalti. Hira Mani took Instagram to show her happiness and gratitude and she also dedicated the award to all the men in her life.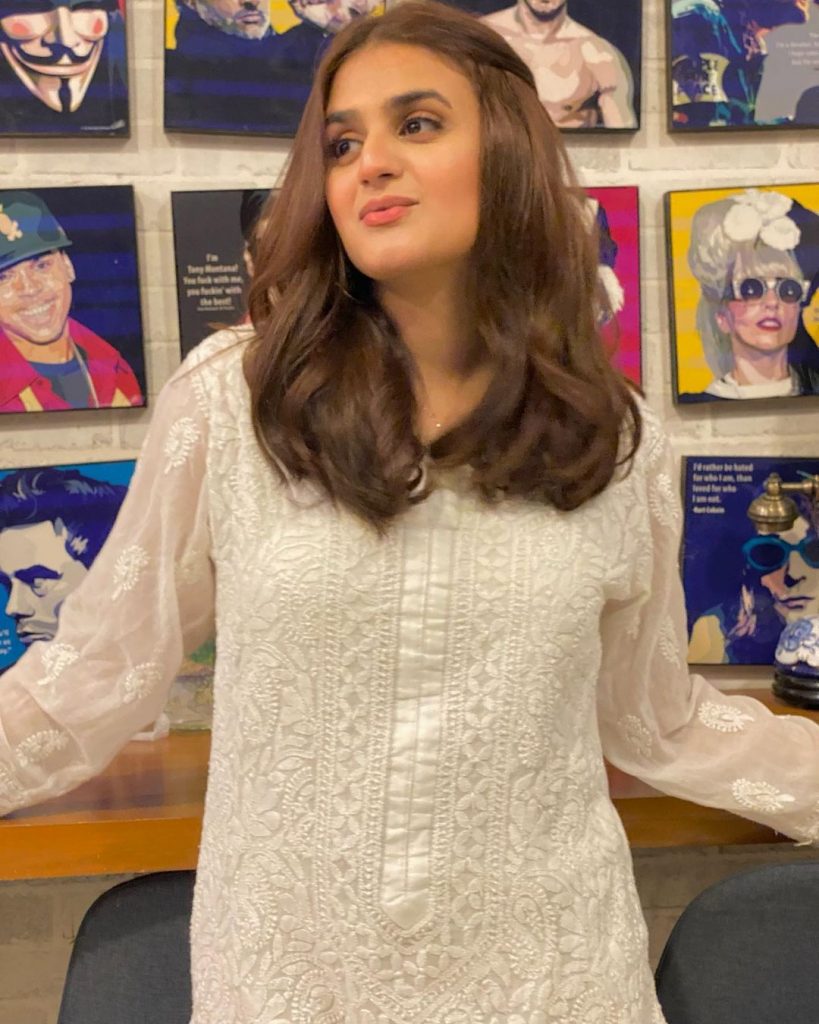 "Mard Bari piyari cheez hai ……
Mere kamiyabi kay peechey mere Mardaon ka haath hae !!! Thank you so much or ye white tshirt main eik lerka shadeed khush hai ye award iska hi hai" Hira Mani thanked her son for the support. Thanking her husband Mani she said that she got the award today but the happiness will stay there forever. While addressing her brother Hassan Jamal Hira thanked him for support as it isn't easy for him to watch his sister cry "hahaha zaberdasti baith kay mera drama Dekhne ka shukriya hahaha or last but not the least mera ibbiiiiiii mama ki jaan ….. always asking mama app ki Ajj shoot tou nahi hai na hahaha 😝 Abbu ammi Talha shahjamal Ubaid Omer ye award aaapp kaaaa huaaaaaaa"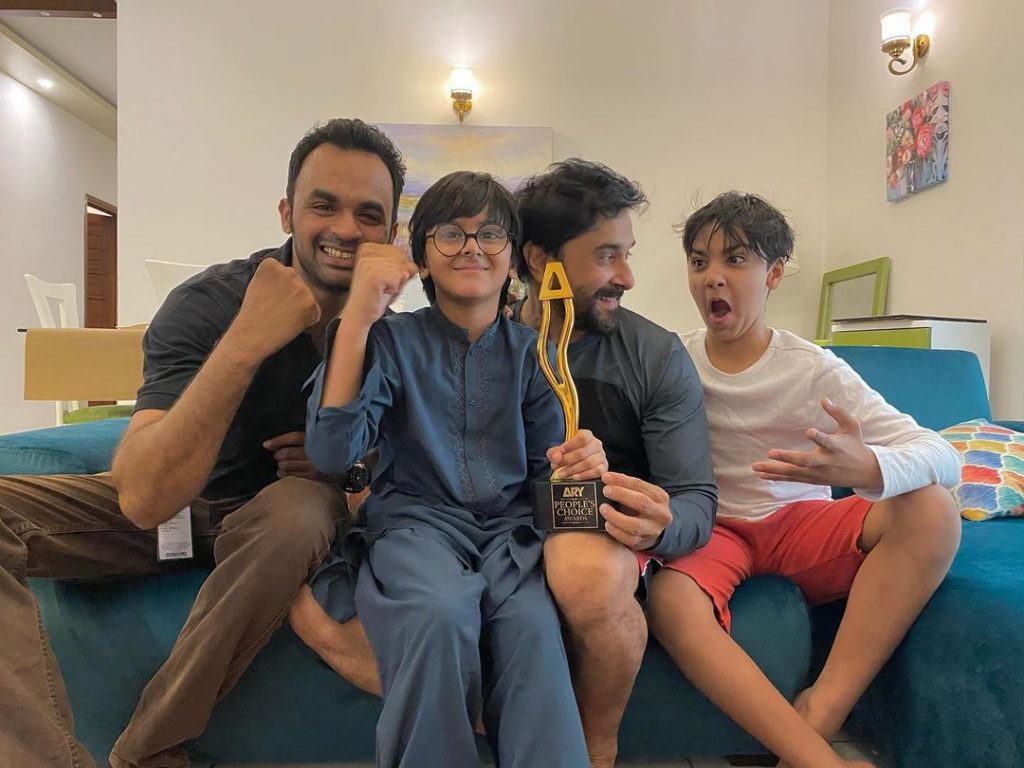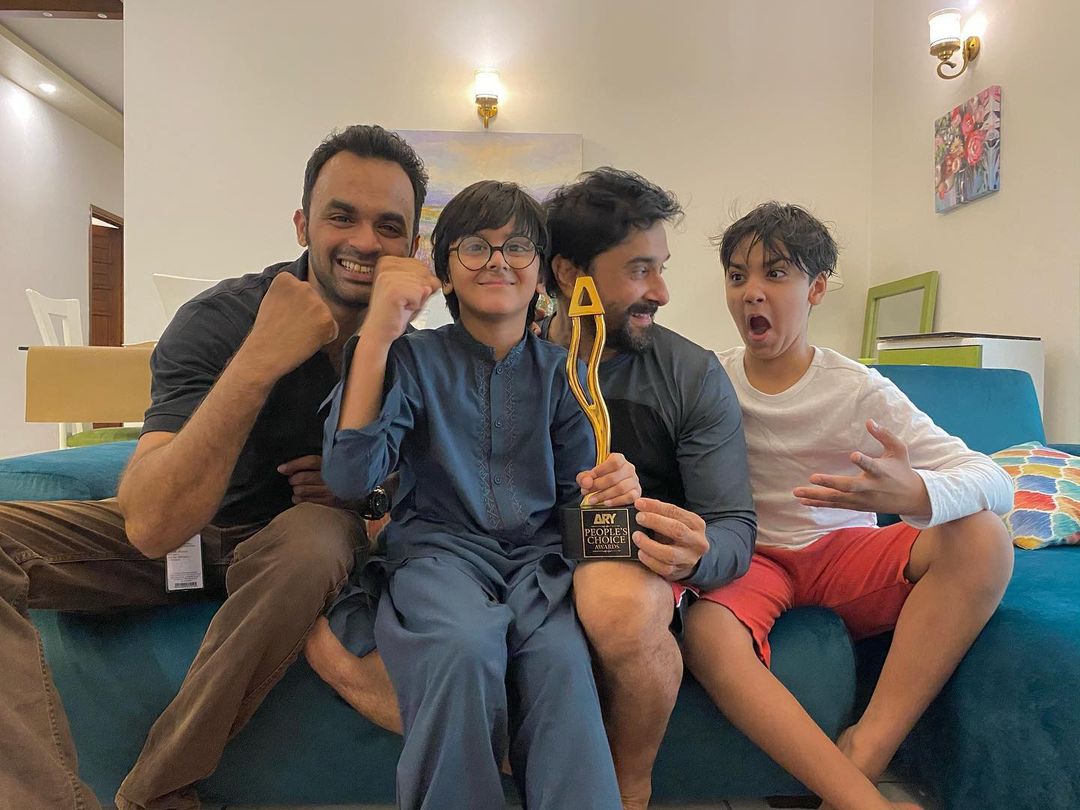 Hira also thanked the channel and wrote: "Thank you ARY"
"Or mere piyari se awaam people choice award hai mujhey pata hai mere awaam ki pasand hun main woh awaam woh fans jin pay main jaaan chiraktee hun her dil main basti hun main HEROINE hun 😘" said Hira Mani.
Talking about Affan Waheed Hira Mani wrote that Affan getting an award made her happier than getting an award herself. In the end, Hira Mani thanked Saba Hameed for directing Ghalti flawlessly and she also thanked the production house six sigma entertainment.